Inertial Measurement Units
TARS Series
High performance IMU. -245 deg/sec to +245 deg/sec. 6 degrees of freedom. 5 V and 9 V to 36 V. Small form factor
Overview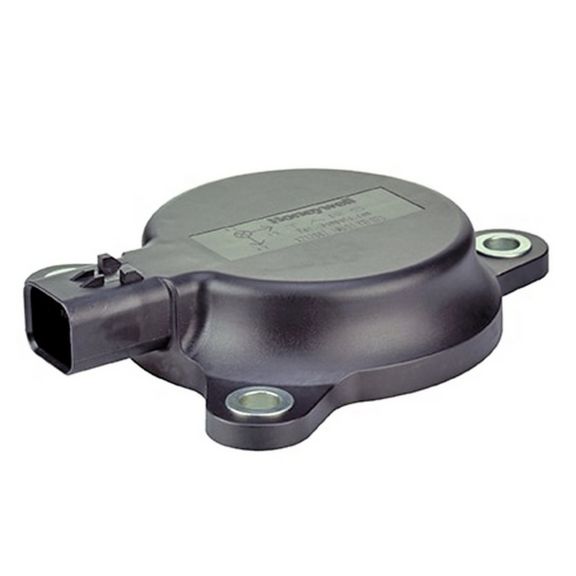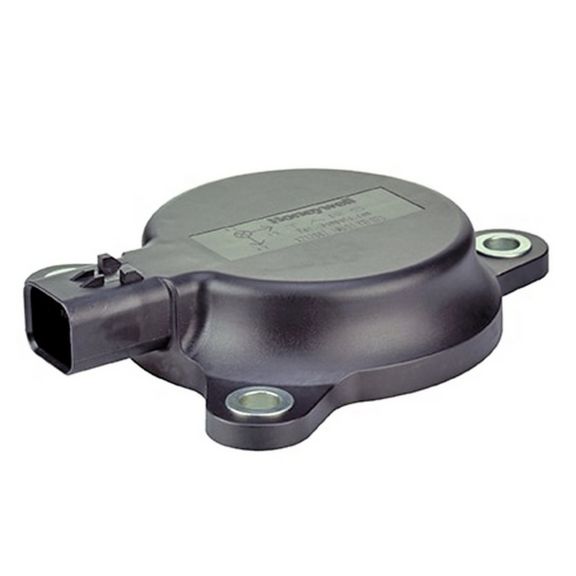 The Transportation Attitude Reference System (TARS-IMU) is a packaged sensor array designed to report vehicle angular rate, acceleration, and attitude data for demanding applications in industries such as heavy-duty, off-highway transportation.
The TARS-IMU enables autonomous vehicle characteristics and enhances efficiency and productivity by reporting key data required to automate and monitor movements of vehicle systems and components.
The sensor fusion algorithm may be customized for specific vehicle applications via on-board firmware, allowing movement data to be filtered for extraneous environment and vehicle movements. With two sensor models for different power levels, the TARS-IMU accommodates both 5 V and 9 V to 36 V vehicle power systems.
Communication is transmitted using industry standard CAN J1939 connectivity. As a standard, TARS-IMU is calibrated on aerospace-grade rate tables at the factory to provide enhanced calibration consistency between units.
Customization: The TARS-IMU may be customized to best meet application needs using the TARS Configurator Tool (TCT) software (available on this page) to change selected parameters such as broadcast rate, orientation, filter settings, etc. This tool creates a unique personality file which is then uploaded to the TARS-IMU for implementation.
Differentation
Flexible. On-board firmware customizes the TARS-IMU to the specific vehicle for its designed application.
Durable. With top-of-the-line sealing (IP67, IP69K), the TARS-IMU is ruggedized to withstand harsh or heavy-duty applications.
Convenient. The TARS-IMU is delivered with customizable firmware that allows manufacturers to use a single part number across vehicles and applications. If preferred, the TARS-IMU may be pre-configured at the Honeywell factory for immediate installation out of the box.
Value to Customers
Designed to allow vehicle manufacturers and end users to increase efficiency with the automation of repetitive movements and complex tasks.
Enables precise movement, actuation, and guidance over severe terrain and vehicle grades.
Enhances safety through monitoring and guidance capabilities to promote the productivity of operators.
Data Sheet
Manuals and Guides
Installation Instructions
CAD Model
Firmware
Software
Brochure
Application Note
eBook
Product Photo
Name
Description
File Size
Date
Size
Name
Description
File Size
Date
Size

TARS-HCASS
Transportation Attitude Reference System Ruggedized Inertial Measurement Unit (IMU), 9 V to 36 V, CAN protocol, AMPSEAL 16 termination, standard MEMS chip generation/performance

TARS-LCASS
Transportation Attitude Reference System Ruggedized Inertial Measurement Unit (IMU), 4.5 V to 5.5 V, CAN protocol, AMPSEAL 16 termination, standard MEMS chip generation/performance

TARS-HCASS
Transportation Attitude Reference System Ruggedized Inertial Measurement Unit (IMU), 9 V to 36 V, CAN protocol, AMPSEAL 16 termination, standard MEMS chip generation/performance

TARS-LCASS
Transportation Attitude Reference System Ruggedized Inertial Measurement Unit (IMU), 4.5 V to 5.5 V, CAN protocol, AMPSEAL 16 termination, standard MEMS chip generation/performance