Logistics Sensing
HF561 Series 2D Imager Module
All-in-one-solution. Enhanced barcode reading performance. USB/RS232/TTL multi interface support. IP54. SR and ER optics
Overview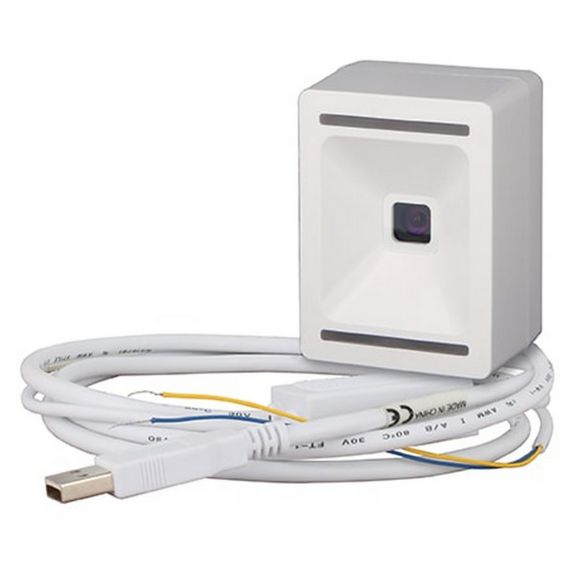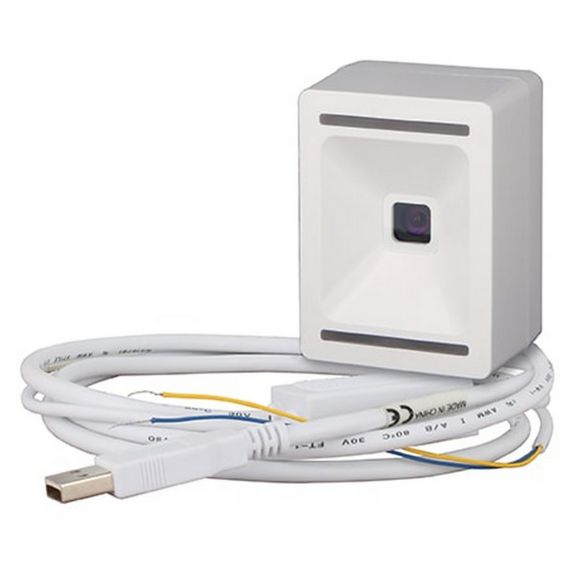 The Honeywell HF561 Series 2D Imager Module is designed as a powerful 2D barcode scanner which offers specialized scanning performance for reading screen barcodes to help customers improve efficiency with these high throughput devices.
The HF561 Series' compact housing and flexible convenience allow it to be easily integrated into various kiosk devices. It provides enhanced scanning performance with high reading capability, especially with barcodes on highly reflective surfaces, and ultra-wide field of view for easier operation, making it a trusted, fixed-mounting scanning solution.
ENHANCED PERFORMANCE
The HF561 Series is designed to provide higher performance and reliability, simplify integration into kiosk devices, and enable increased barcode scanning speed to meet high-volume application requirements.
Based on a proprietary global shutter sensor (844 px x 640 px), the maximum motion tolerance can reach 3 m/s [9.8 ft/s], increasing customer scan speed and productivity.
DURABLE DESIGN
Due to its IP54 design, the HF561 Series may be used in both indoor and outdoor kiosks.
EASE OF INTEGRATION
The HF561 Series comes out of the box with decoded 2D optics, housing, pre-drilled mounting holes, and USB or serial interface, minimizing the need to purchase additional components when integrating into customers' devices, simplifying customer installation and helping to reduce the total cost of ownership.
SR/ER OPTIONS
The HF561 Series provides SR (standard range) and ER (extended range) versions to fit different customer applications. The SR version provides a wide reading angle in near-field while the ER version provides a longer reading distance.
Features
Two rows of LED scanning status indicators change color and continually flash during decoding, indicating successful barcode reading.
Easily integrated into various barcode reading devices, providing application flexibility.
SR and ER optics allow customers to choose either ultra-wide field of view or longer reading distance for different application requirements.
Rapid decoding of 1D and 2D barcodes, with particularly powerful reading capability for highly-reflective mobile phone screens, provide application flexibility.
Four pre-drilled screw holes on the back of the housing provide convenient mounting for customers.
Potential Applications
High throughput, customer-facing, OEM applications such as:
Self-service kiosks
Access control at stadiums, events, public transportation facilities, etc.
Data Sheet
Name
Description
File Size
Date
Size
HF561 Series 2D Imager Module Datasheet
application/pdf 175.67 KB
10/7/2021
175.67 KB
Manuals and Guides
Name
Description
File Size
Date
Size
HF561 Quick Start Guide
application/postscript 1.38 MB
10/7/2021
1.38 MB
Optical Sensing Pocket Guide --
application/pdf 2.56 MB
11/1/2022
2.56 MB
Brochure
Name
Description
File Size
Date
Size
Work Smarter With Honeywell Logistic Sensing --
application/pdf 4.07 MB
11/23/2022
4.07 MB
Product Photo
Name
Description
File Size
Date
Size
HF561 Series 2D Imager Module Product Photo
application/zip 74.1 KB
10/7/2021
74.1 KB
Name
Description
File Size
Date
Size
Name
Description
File Size
Date
Size