Logistics Sensing
Honeywell GEN7 DB 2D Decoder Board
Very small footprint. Superb motion tolerance. 2.5 times faster processor speed. Newer software decoder platform. Wide temperature range
Overview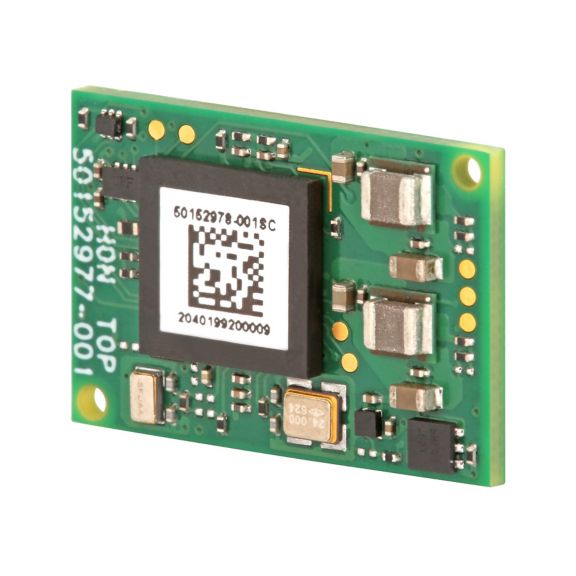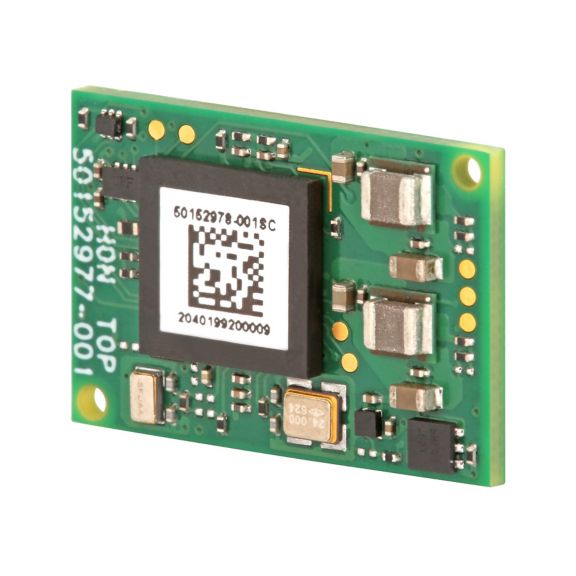 Miniature Decoder Board
The Honeywell Gen7 DB Decoder Board is the next generation version of Honeywell's successful MINI DB Decoder Board. Besides its high performance and small form factor, users will continue to benefit from the most complete barcode symbology support, superb motion tolerance, and aggressive scanning of all types of barcodes—even those poorly printed or read directly off of smartphone screens. The Honeywell Gen7 DB is also flash-upgradable, ensuring continuous innovation and support.
Customers may choose either TTL serial or USB interface to design with board-to-board, snap-on installation to the customer's main board using additional hold-down screws. This "cable-less" solution eliminates the need for an additional flex cable and connector while providing a more compact footprint.
The Honeywell Gen7 DB operates at a wide temperature range of -30°C to 60°C [-22°F to 140°F] which matches the operating temperature range of the higher performance N670X Series Scan Engine.
The Honeywell Gen7 DB is fully backwards compatible with the MINI DB Decoder Board, sharing the same electrical pin-outs and mechanical fit, helping to smooth the migration of current designs to the new Honeywell GEN7 DB platform. When combined with the N670X Series and the Extended FlexRange EX30 Scan Engines, customers may then easily embed a complete 2D imaging solution in an exceptionally small space—offering greater design flexibility and integration than ever before.
Features
Compact form factor frees up more room to integrate other technologies, minimizes adjustments, helps to expedite design, and reduce total costs.
Electrically and mechanically compatible with MINI DB to support Honeywell's latest optic offerings.
Supports beyond barcodes functionalities such as OCR and TotalFreedom which offer an open-system architecture for developing software plug-ins to implement value-added custom features such as Honeywell's EasyDL™.
Wide operating temperature range provides application flexibility.
Includes Honeywell's latest decode library for optimized performance.
Data Sheet
Name
Description
File Size
Date
Size
Honeywell Gen7 DB Miniature Decoder Board Datasheet
application/pdf 432.57 KB
10/7/2021
432.57 KB
Manuals and Guides
Name
Description
File Size
Date
Size
Optical Sensing Pocket Guide --
application/pdf 2.56 MB
11/1/2022
2.56 MB
Brochure
Name
Description
File Size
Date
Size
Work Smarter With Honeywell Logistic Sensing --
application/pdf 4.07 MB
11/23/2022
4.07 MB
Barcode Scanning OEM Solutions for Medical Applications
application/pdf 337.03 KB
10/7/2021
337.03 KB
Name
Description
File Size
Date
Size
Name
Description
File Size
Date
Size