Labels & Tags
Duratran II Thermal Transfer Paper Tag
Duratran II Thermal Transfer Paper Tag
Overview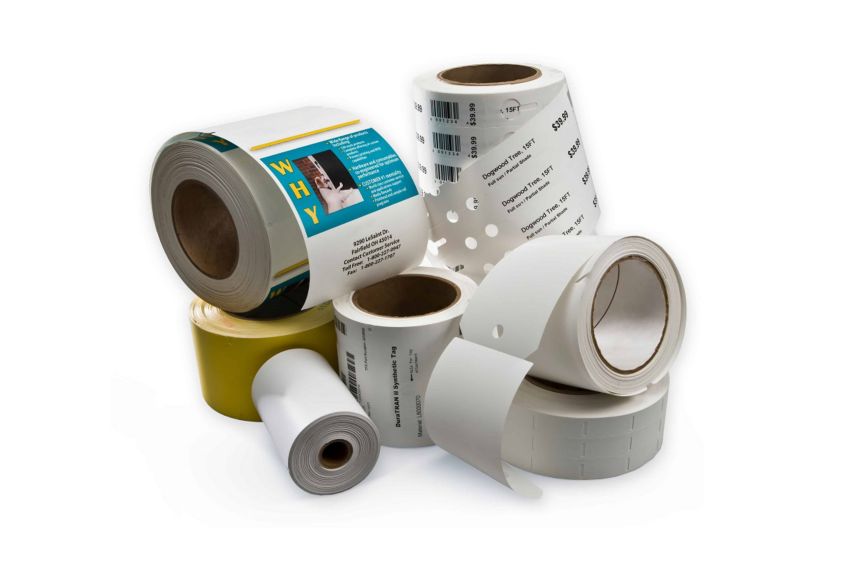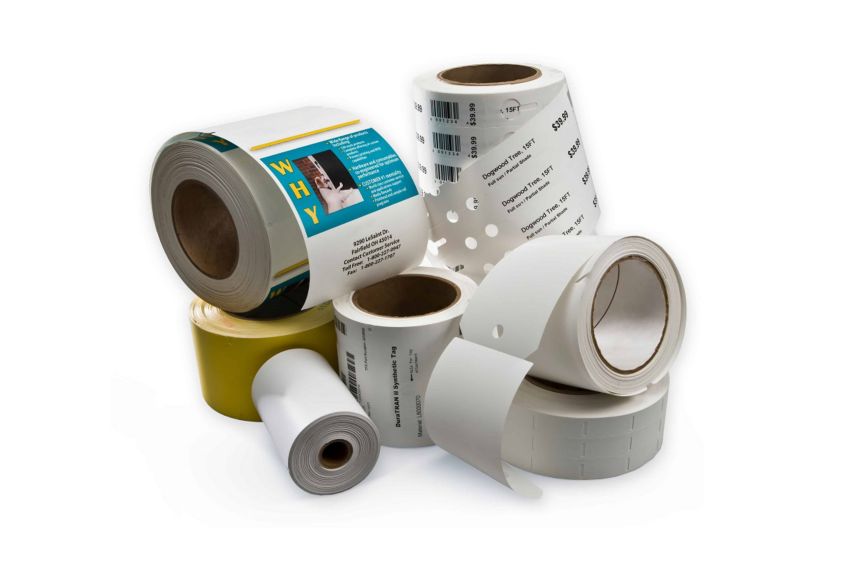 Honeywell stocks a wide variety of durable, high-performance tag supplies to support your most challenging tracking applications. Available in both paper and synthetic facestock, Honeywell tags are available across a range of price points and performance measures, so you can be assured of meeting your specific application requirements.Both Honeywell direct thermal and thermal transfer tags deliver excellent print quality, whether you choose direct thermal or thermal transfer printing technology.
Min. App. Temp. 30°:F Service Temp. -65°: to 200°:F.
Low Chemical Resistance.
Low Abrasion Resistance.
Indoor Only.
Features
Compatible Ribbon

TMX1000 Series Wax

TMX2000 Series Wax/Resin

Form Factors
Features

Indoor Only

Low Abrasion Resistance

Low Chemical Resistance
Dimensions
Roll Diameters
Core Sizes
Media
Tag Count Options
Media Shelf Life
Environmental
Storage Temperature Range
Service Temperature
Others
Product Type
For Use With
Application

Cold-Chain Logistics

Cross-Docking

Inventory Labeling

Product Labeling

Rack/Bin/Shelf Labeling

Receiving

Return Labels

Rework Tracking

Shipping Labels

Work in Process

Material
Brand
Features
Compatible Ribbon

TMX1000 Series Wax

TMX2000 Series Wax/Resin

Features

Indoor Only

Low Abrasion Resistance

Low Chemical Resistance
Environmental
Storage Temperature Range
Others
Application

Cold-Chain Logistics

Cross-Docking

Inventory Labeling

Product Labeling

Rack/Bin/Shelf Labeling

Receiving

Return Labels

Rework Tracking

Shipping Labels

Work in Process
Compatible Ribbon : TMX1000 Series Wax|TMX2000 Series Wax/Resin
Form Factors : Fanfold|Roll
Application : Cold-Chain Logistics|Cross-Docking|Inventory Labeling|Product Labeling|Rack/Bin/Shelf Labeling|Receiving|Return Labels|Rework Tracking|Shipping Labels|Work in Process
Features : Indoor Only|Low Abrasion Resistance|Low Chemical Resistance
Print Method : Thermal Transfer
Tag Count Options : 1000|3500|690|800|810
Storage Temperature Range : 40 - 72 °F
Service Temperature : -65 - 200 °F

424770-FF
Duratran™II Thermal Transfer 7 mil Paper Tag , 4W X 6L

E04889
Duratran™ II Thermal Transfer 7 mil Paper, 4.5W X 6.5L

E04891
Duratran™ II Thermal Transfer 7 mil Paper, 3.25W X 7.375L

E09708
Duratran™ II Thermal Transfer 7 mil Paper, 4W X 6L

E10157-HSM
Duratran™ II Thermal Transfer 7 mil Paper, 4W X 6.5L

424770-FF
Duratran™II Thermal Transfer 7 mil Paper Tag , 4W X 6L

E04889
Duratran™ II Thermal Transfer 7 mil Paper, 4.5W X 6.5L

E04891
Duratran™ II Thermal Transfer 7 mil Paper, 3.25W X 7.375L

E09708
Duratran™ II Thermal Transfer 7 mil Paper, 4W X 6L

E10157-HSM
Duratran™ II Thermal Transfer 7 mil Paper, 4W X 6.5L