Cut Resistant Gloves
PERFECT-COAT- CUT-RESISTANT
Medium weight seamless knit liners of DuPontTM Kevlar® engineered fiber, are dipped in polymers of natural rubber or nitrile.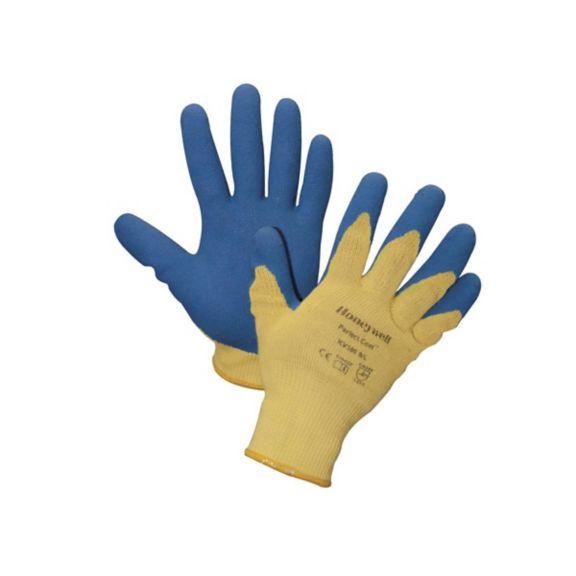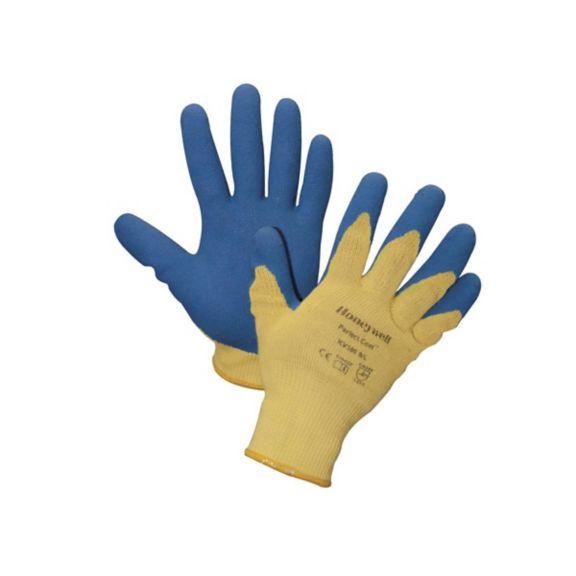 Key Features
Perfect-Coat - cut-resistant series of gloves feature Kevlar seamless knit liners, with premium dip coating of either natural rubber or nitrile. Each Perfect-Coat style features 10-cut, medium weight seamless knit liners which offer protection from cuts and abrasions. Perfect-Coat glove liners are soft and comfortable with no seams to rub or chafe - liners are dipped on forms which promote an ergonomically correct design. Coatings provide excellent wet/slippery grip and help to inhibit liquid penetration.

Recommended Industries/Use
Agriculture
Construction
Forestry
Manufacturing
Mining
Municipal Services
Steel and Metals
Transportation

Hazards

Warranty Information
Honeywell warrants that it's protective gloves are free from defects in material and workmanship. This limited warranty does not cover any product or component found to have been altered, misused, abused, tampered with or improperly maintained or to have deteriorated due to aging of any component made of rubber or any other elastomer. The limited warranty does not cover any damage, loss or expense due to damage caused by accident, abuse, improper maintenance, use or misuse of the product.
Data Sheet
Name
Description
File Size
Date
Size
PERFECT-COAT™ KV303 - Technical Data Sheet
application/pdf 106.95 KB
10/21/2021
106.95 KB
PERFECT-COAT™ KV350 - Technical Data Sheet
application/pdf 107.98 KB
10/21/2021
107.98 KB
Name
Description
File Size
Date
Size
PERFECT-COAT™ KV303 - Technical Data Sheet
106.95 KB
10/21/2021
106.95 KB
PERFECT-COAT™ KV350 - Technical Data Sheet
107.98 KB
10/21/2021
107.98 KB
Name
Description
File Size
Date
Size
PERFECT-COAT™ KV303 - Technical Data Sheet
106.95 KB
10/21/2021
PERFECT-COAT™ KV350 - Technical Data Sheet
107.98 KB
10/21/2021