Cut Resistant Gloves
Perfect Fit
New Perfect Fit cut resistance gloves - Balance protection with dexterity, cut protection, comfort and grip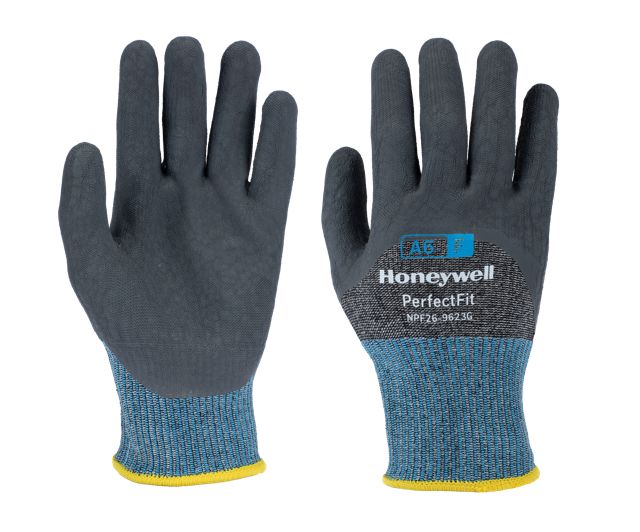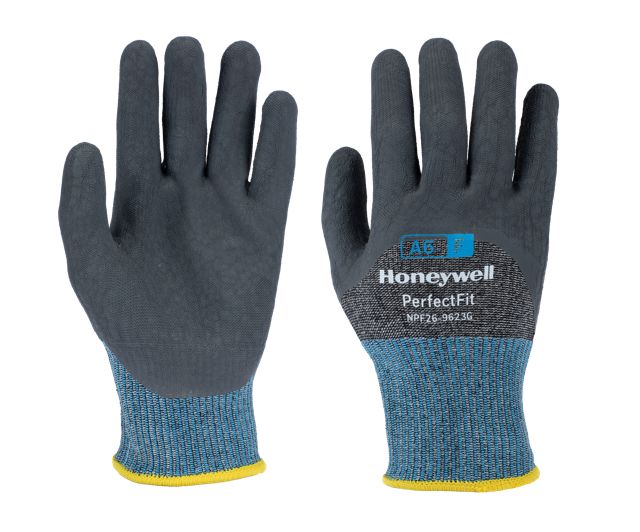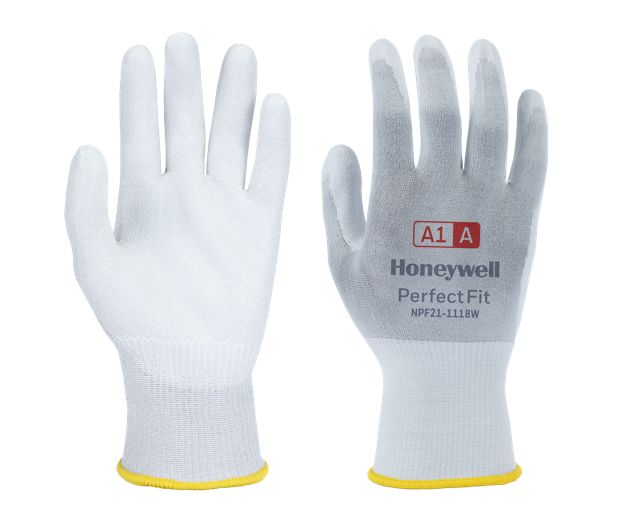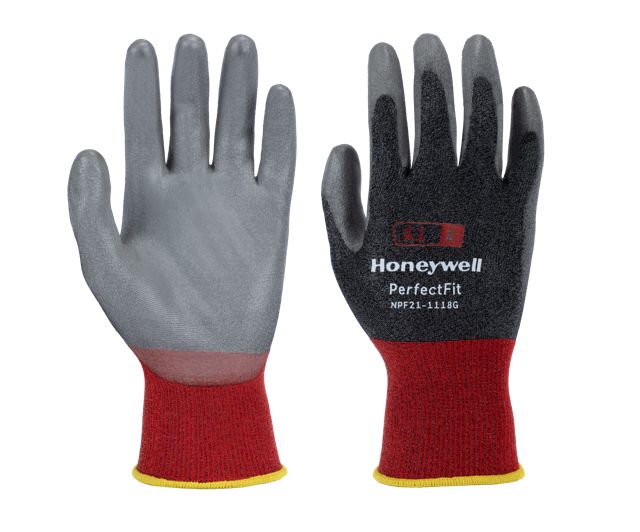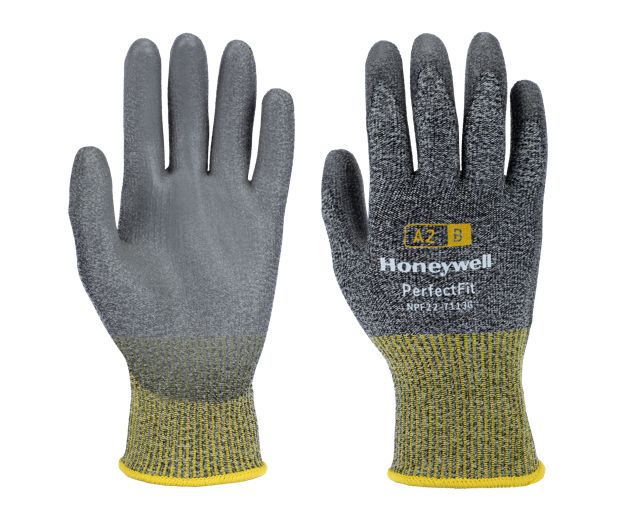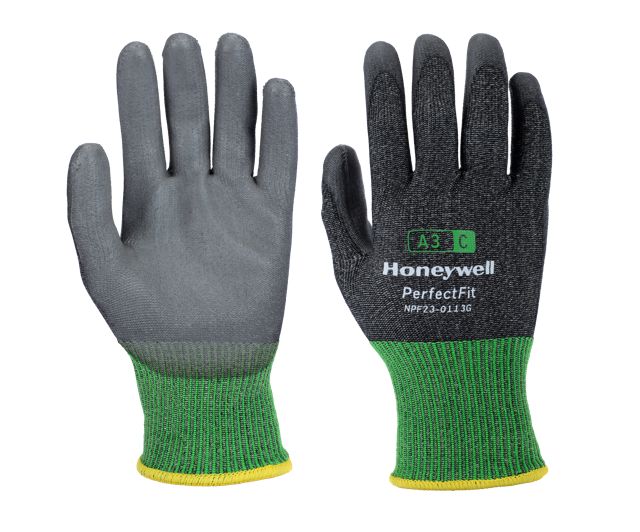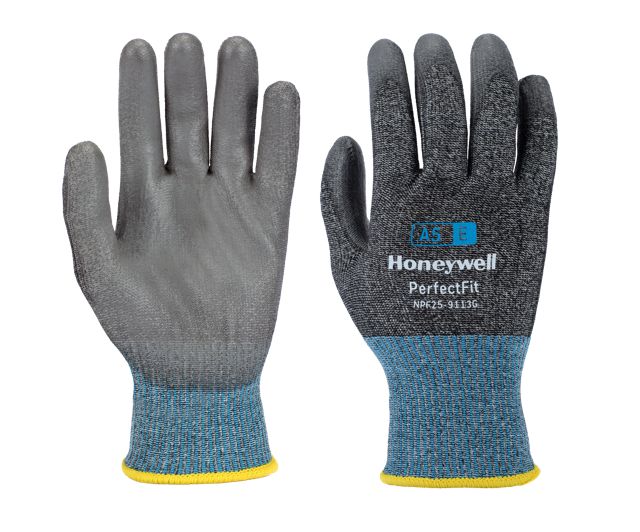 CHOOSE SAFETY GLOVES THAT PROVIDE THE PERFECT FIT
The Honeywell Perfect Fit gloves are engineered to be lightweight, glass fiber-free, and coated with a specialty engineered Polyurethane (PU); this PU coating is designed with a low level of dimethylformamide (DMF) which protects your workers at a higher level.
We engineered the Honeywell Perfect Fit Gloves using advanced technologies and unique features.
The gloves are designed to help workers perform at their best with enhanced comfort, dexterity, grip and protection.
Low content level of DMF
Color coded markings
QR code with quick access to tech info
Silicon-free option
Coating breathability
Glass-fiber free for comfort
Light weight
Washable (up to 5 cycles of washing)
High grip performance
INDUSTRIES
Automotive
Machinery and Equipment
Metal Fabrication
Warehousing and Logistics
Manufacturing
Construction
Transportation
APPLICATIONS
Handling sharp objects
Painting and surface inspections
Chassis assembly
Mounting and dismantling
Maintenance
Fastening components and parts
SKU & Description:
NPF21-1118G – Perfect Fit 18G A1/A, Grey polyurethane/Nylon, Palm dipped
NPF21-1118W – Perfect Fit 18G A1/A, White polyurethane/White Nylon, Palm dipped, Silicone free
NPF22-7113G – Perfect Fit 13G A2/B, Grey polyurethane/Dyneema, Palm dipped
NPF22-7113W – Perfect Fit 13G A2/B, White polyurethane/Dyneema, Palm dipped, Silicone free
NPF23-0113G – Perfect Fit 13G A3/C, Grey polyurethane/HPPE, Basalt, Palm dipped
NPF23-0113W – Perfect Fit 13G A3/C, White polyurethane/HPPE, Basalt, Palm dipped, Silicone free
NPF24-0113G – Perfect Fit 13G A4/D, Grey polyurethane/ HPPE, Basalt, Palm dipped
NPF25-9113G -Perfect Fit 13G, A5/E, Grey polyurethane/Stainless steel, Palm dipped
NPF26-9113G – Perfect Fit 13G, A6/F, Grey polyurethane/Stainless Steel, Palm dipped
NPF26-9623G -Perfect Fit 13G, A6/F, Grey natural rubber/Stainless Steel, 3/4 dipped
Packaging:
inner pack of 10 pairs
Available Sizes:
6/XS, 7/S, 8/M, 9/L, 10/XL, 11/XXL
Data Sheet
Name
Description
File Size
Date
Size
Honeywell Perfect Fit Gloves Data Sheet
application/pdf 1.36 MB
3/17/2022
1.36 MB
Brochure
Name
Description
File Size
Date
Size
Honeywell Perfect Fit Gloves Brochure
application/pdf 3.28 MB
3/17/2022
3.28 MB
Others
Name
Description
File Size
Date
Size
Honeywell Perfect Fit Size Chart
application/postscript 501.88 KB
3/17/2022
501.88 KB
Name
Description
File Size
Date
Size
Honeywell Perfect Fit Gloves Data Sheet
1.36 MB
3/17/2022
1.36 MB
Honeywell Perfect Fit Size Chart
501.88 KB
3/17/2022
501.88 KB
Honeywell Perfect Fit Gloves Brochure
3.28 MB
3/17/2022
3.28 MB
Name
Description
File Size
Date
Size
Honeywell Perfect Fit Gloves Data Sheet
1.36 MB
3/17/2022
Honeywell Perfect Fit Gloves Brochure
3.28 MB
3/17/2022
Honeywell Perfect Fit Size Chart
501.88 KB
3/17/2022