Détection pour la logistique
CF4680 2D Imager Module
Self-contained scanning solution. Easily integrated into fixed mount enclosures. LED. Configurable motion detector. EVA-compliant exit window
Vue d'ensemble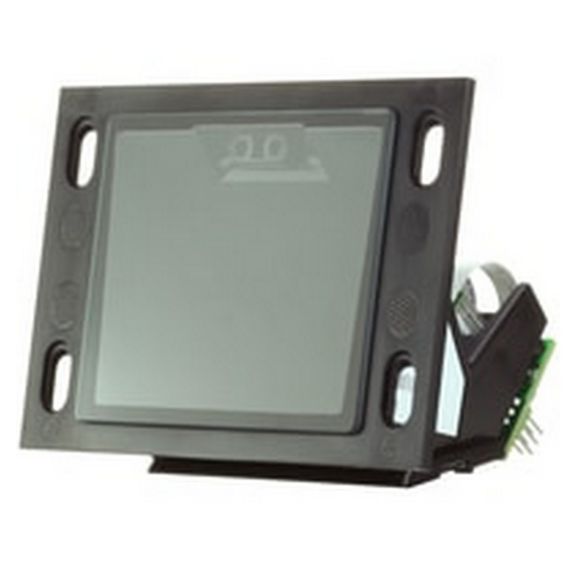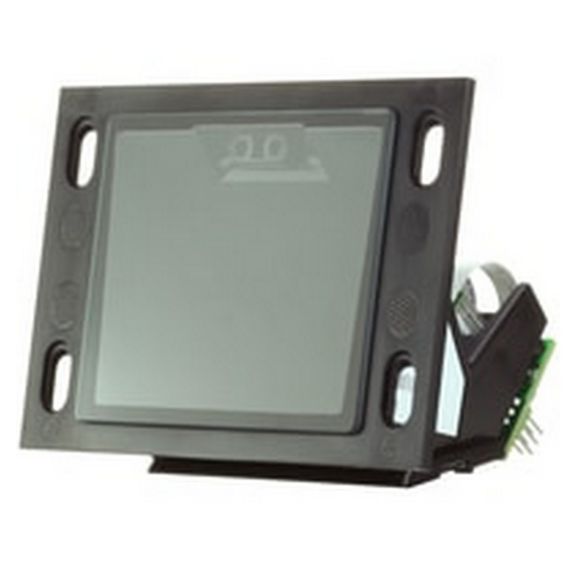 Honeywell's CF4680 2D Imager Module for Customer-Facing Designs is the next generation complete, self-contained 1D and 2D barcode scanning solution with the latest global shutter sensor and Gen7 decoding algorithm. It provides a complete, self-contained 1D and 2D barcode scanning solution, whether decoding mobile phone screens or paper.
SIMPLE TO INTEGRATE
Designed to be quickly and easily mounted, the CF4680 2D Imager Module comes out of the box with its decoded 2D optics, housing, exit window, beeper, USB interface board and mounting holes, minimizing adjustments and the need to purchase additional components when installing the device. Additionally, the exit window dimensions comply with EVA (European Vending Association) requirements, simplifying installation in the European region. The USB interface board allows the ability to use a standard USB cable (available locally), eliminating the installer's need to purchase a custom cable to connect the barcode scanner to the kiosk for power and communication, which simplifies installation, and helps to reduce the total cost of ownership.
EASES END-USER READABILITY
The CF4680 2D Imager Module operates with white LED (Light-Emitting Diode) illumination. Additionally, LED illumination is deflected from the end-user's direct line of sight via a mirror, eliminating vision blurriness.
ENHANCES END-USER OPERATION
The CF4680 2D Imager Module offers close-to-contact scanning operation so that end-users can intuitively read any standard 1D or 2D barcode by simply approaching or touching the CF4680 2D Imager Module's built-in exit window with their mobile phone screen, coupon, loyalty card or ticket. To eliminate unnecessary LED illumination when end-users are not using the equipment, the CF4680 2D Imager Module is equipped with an installer-selectable distance switch which will not illuminate the LED until the end-user approaches the near-field zone.
OPTIMIZES DURABILITY
Designed to extend higher working temperature range from -30°C to 60°C to fulfill the increasing demand for outdoor installations. The exit window is constructed of scratch-resistant tempered glass, providing enhanced durability when compared with imager modules which are constructed of polycarbonate plastic. Choose from two window thicknesses: 1,5 mm or 3,9 mm.
POTENTIAL APPLICATIONS
Utilizing the latest Honeywell Gen7 decoding technology, the CF4680 2D Imager Module is designed for use in global customer-facing OEM applications such as self-service kiosks, access control at stadiums, events, public transportation facilities, etc., vending machines, gaming equipment (e.g., slot machines, ticket validators) and fast food self-ordering kiosks.
FEATURES AND BENEFITS
1D and 2D barcode reading capabilities, whether on paper or mobile phone screens, provide dependable scanning performance.
Standard USB cable and EVA-ready exit window simplify mounting and product design flexibility.
Wider FOV (field of view) provides greater flexibility to scan even longer barcodes.
Beeper is newly added to our all-in-one solution together with optics, housing, exit window and interface boards, which simplifies design and helps to reduce total cost of ownership.
Configurable motion detector helps to provide an end-user-friendly operating environment.
Fiche technique
Nom
La description
Taille du fichier
Date
Taille
CF4680 2D Imager Module - Datasheet
application/pdf 290.71 KB
7/20/2021
290.71 KB
Manuels et guides
Nom
La description
Taille du fichier
Date
Taille
CF4680 2D Imager Module - Quick Start Guide
application/pdf 503.37 KB
7/20/2021
503.37 KB
CF4680 2D Imager Module - Installation Guide
application/pdf 1.08 MB
7/20/2021
1.08 MB
Optical Sensing Pocket Guide --
application/pdf 2.56 MB
11/1/2022
2.56 MB
Brochure
Nom
La description
Taille du fichier
Date
Taille
Work Smarter With Honeywell Logistic Sensing --
application/pdf 4.07 MB
11/23/2022
4.07 MB
Autres
Nom
La description
Taille du fichier
Date
Taille
CF3680 2D Imager Module Product Photo
application/zip 165.78 KB
7/20/2021
165.78 KB
CF3680 2D Imager Module Quick Start Guide
application/pdf 590.06 KB
7/20/2021
590.06 KB
manual
Nom
La description
Taille du fichier
Date
Taille
N4680/CF4680 Decoded Scan Engine and 2D Imager Module - User Guide
application/pdf 7.17 MB
7/20/2021
7.17 MB
Nom
La description
Taille du fichier
Date
Taille
Nom
La description
Taille du fichier
Date
Taille