Étiquettes
Duratran II Thermal Transfer Paper Label
Duratran II Thermal Transfer Paper Label
Vue d'ensemble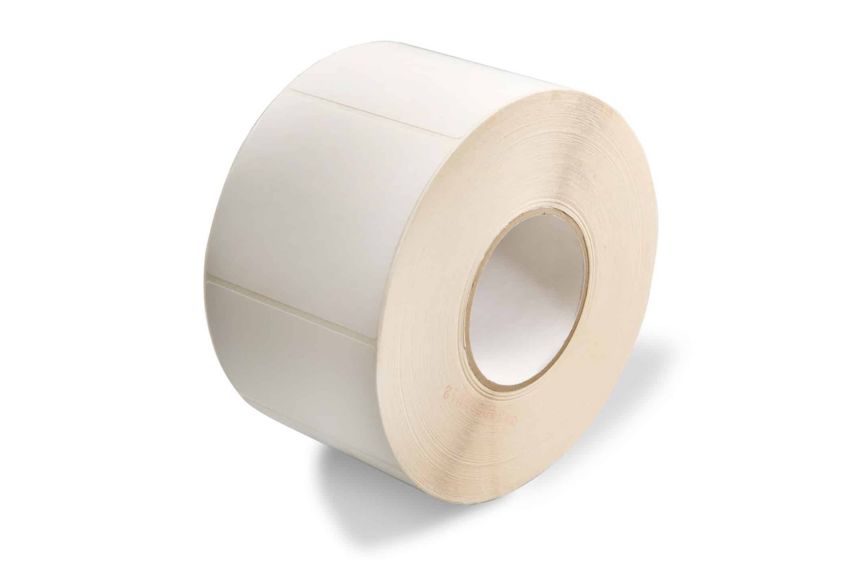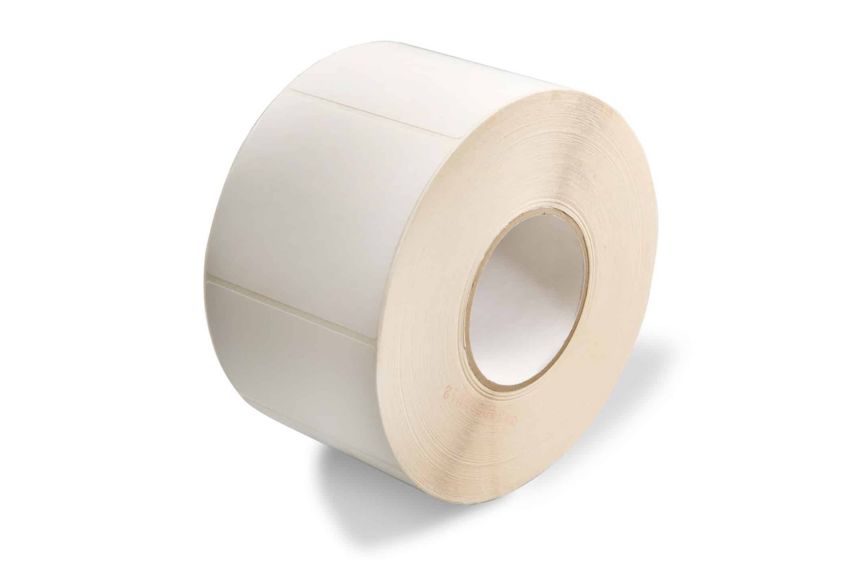 Honeywell offers you a wide variety of labels and tags to support different printing technologies and your different application needs. Both paper and synthetic barcode labels are available, for use with both direct thermal and thermal transfer printers. Our Duratran™: thermal transfer labels are available in both paper stock and synthetic stock. Synthetic or &quot:film&quot: labels meet the needs of more challenging environmental applications, with rugged qualities including:
Tear resistance
Aggressive adhesives
Moisture and heat resistance
These qualities make Duratran labels the right choice for applications in the outdoors or in harsh manufacturing environments.
Low Abrasion Resistance
Indoor Only
Min. App. Temp. 30°:F Service Temp. -65°: to 200°:F
Low Chemical Resistance
Honeywell thermal transfer paper labels are an excellent choice for use in environmentally demanding applications, where labels must stand up to conditions such as heat and sunlight.Thermal transfer printing technology uses thermally sensitive ink ribbons to produce barcodes that are both visible-light and infrared scannable. Duratran™: thermal transfer label products, available in both paper and synthetic facestocks, provide durable, high-quality printing and unlimited flexibility. For optimum performance, use Duratran thermal transfer labels and tags with Honeywell ThermaMAX™: ribbons.
Fonctions
Facestock Material
Compatible Ribbon

TMX1000 Series Wax

TMX2000 Series Wax/Resin

Form Factors
Dimensions
Roll Diameters
Core Sizes
Autres
À utiliser avec
Product Type
Application

Cold-Chain Logistics

Cross-Docking

Inventory Labeling

Product Labeling

Receiving

Return Labels

Rework Tracking

Shipping Labels

Work in Process

Marque
Fonctions
Compatible Ribbon

TMX1000 Series Wax

TMX2000 Series Wax/Resin
Autres
Application

Cold-Chain Logistics

Cross-Docking

Inventory Labeling

Product Labeling

Receiving

Return Labels

Rework Tracking

Shipping Labels

Work in Process
Facestock Material : Paper
Compatible Ribbon : TMX1000 Series Wax|TMX2000 Series Wax/Resin
À utiliser avec : Printer
Form Factors : Fanfold|Roll
Application : Cold-Chain Logistics|Cross-Docking|Inventory Labeling|Product Labeling|Receiving|Return Labels|Rework Tracking|Shipping Labels|Work in Process
Roll Diameters : 12 inch|5 inch|8 inch
Adhesive Types : Permanent Acrylic

420918-FF
Duratran™ II Thermal Transfer Paper Label, 3W X 5L, permanent adhesive

E04810
Duratran™ II Thermal Transfer Paper Label, 4W X 6.5L, permanent adhesive

E04811
Duratran™ II Thermal Transfer Paper Label, 4W X 6L, permanent adhesive

E04812
Duratran™ II Thermal Transfer Paper Label, 3.25W X 2L, permanent adhesive

E04814
Duratran™ II Thermal Transfer Paper Label, 1.9W X 1L, permanent adhesive

E06170
Duratran™ II Thermal Transfer Paper Label, 2.5W X 1L, permanent adhesive

E06171-HSM
BL 2.400X 4.000 L6003038 1

E06172
Duratran™ II Thermal Transfer Paper Label, 3W X 1L, permanent adhesive

E06173
Duratran™ II Thermal Transfer Paper Label, 3.15W X 5L, permanent adhesive

E06174
Duratran™ II Thermal Transfer Paper Label, 4W X 2.4L, permanent adhesive

420918-FF
Duratran™ II Thermal Transfer Paper Label, 3W X 5L, permanent adhesive

E04810
Duratran™ II Thermal Transfer Paper Label, 4W X 6.5L, permanent adhesive

E04811
Duratran™ II Thermal Transfer Paper Label, 4W X 6L, permanent adhesive

E04812
Duratran™ II Thermal Transfer Paper Label, 3.25W X 2L, permanent adhesive

E04814
Duratran™ II Thermal Transfer Paper Label, 1.9W X 1L, permanent adhesive

E06170
Duratran™ II Thermal Transfer Paper Label, 2.5W X 1L, permanent adhesive

E06171-HSM
BL 2.400X 4.000 L6003038 1

E06172
Duratran™ II Thermal Transfer Paper Label, 3W X 1L, permanent adhesive

E06173
Duratran™ II Thermal Transfer Paper Label, 3.15W X 5L, permanent adhesive

E06174
Duratran™ II Thermal Transfer Paper Label, 4W X 2.4L, permanent adhesive