Modules de lecture de code-barres
CM Series 2D Imager Modules
Compact. Slider bracket securely holds USB cable. 10 mounting holes. Red or white LED. Four optics options. Withstands extreme temperatures
Aperçu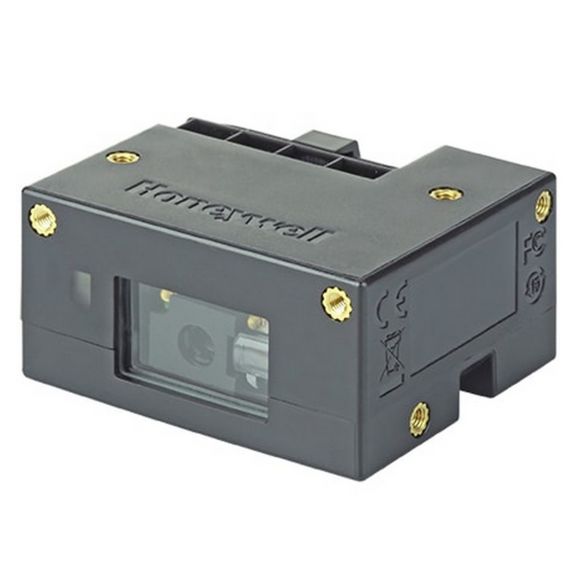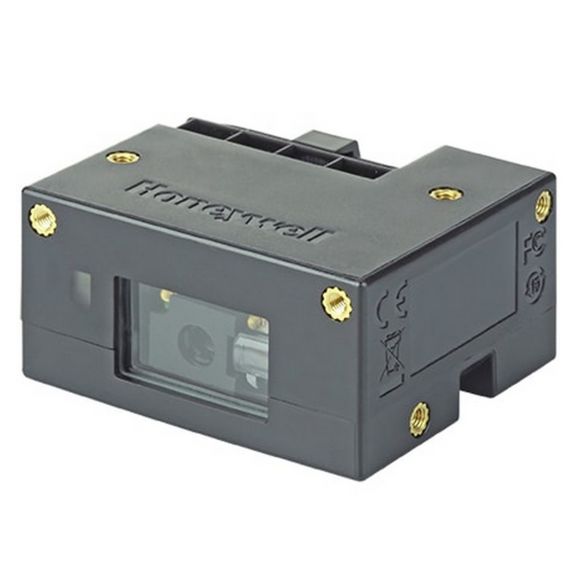 The CM Series Compact 2D Imager Module provides a self-contained 1D and 2D barcode scanning solution, whether decoding mobile phone screens or paper. It offers many differentiating features that simplify installation (e.g., cable connector compatibility and more mounting options) and enhance performance (e.g., Wide Angle and Megapixel optics options, wider choice of non-laser aimers and illumination, enhanced scan time and print contrast, and higher operating temperature range).
Its unique design simplifies installation and deployment for a wide range of kiosk applications.
Features
Compact size: The cable connector extends off the side of the device instead of the back, reducing depth and simplifying integration.
Enhances durability: Slider bracket holds the customer-supplied micro-USB cable securely in place so it does not become disconnected easily.
Simplifies integration: Ten mounting holes, all-in-one design, compact size, connector compatibility and slider bracket expedite integration.
Enhances performance: Choice of red or white LED illumination. Select white to expedite decoding of colored barcodes and for customer-facing applications.
Four optics options: Select the performance your application requires: Standard or Enhanced (Standard Range), or Specialized (Mega Pixel or Wide Angle).
Withstands extreme temperatures: Industrial-grade technology allows the imager module to tolerate temperatures from -30°C to 60°C [-22°F to 140°F].
Key Applications
Self-service, interactive kiosks and smart lockers
Access control and check-in
Ticket validation
Retail point-of-sale
Financial
Medical diagnostic and analytical equipment
Fiche Technique
Nom
La description
Taille du fichier
Date
Taille
application/pdf 846.77 KB
12/3/2020
846.77 KB
Guides et manuels
Nom
La description
Taille du fichier
Date
Taille
CM Series 2D Imager Module Quick Start Guide
application/pdf 630.75 KB
12/3/2020
630.75 KB
CM4680 2D Imager Module Quick Start Guide
application/pdf 1.6 MB
6/28/2021
1.6 MB
Optical Sensing Pocket Guide --
application/pdf 2.56 MB
11/1/2022
2.56 MB
Brochure
Nom
La description
Taille du fichier
Date
Taille
Work Smarter With Honeywell Logistic Sensing --
application/pdf 4.07 MB
11/23/2022
4.07 MB
Sensors and Switches for Medical Applications
application/pdf 10.15 MB
12/3/2020
10.15 MB
Note Technique
Nom
La description
Taille du fichier
Date
Taille
Reg Sheet-CM2D-ML-RS
application/pdf 1.39 MB
12/3/2020
1.39 MB
Image de produit
Nom
La description
Taille du fichier
Date
Taille
CM Series 2D Imager Module Lowres Photo
image/jpeg 20.32 KB
12/3/2020
20.32 KB
CM Series 2D Imager Module Highres Photo
image/jpeg 106.8 KB
12/3/2020
106.8 KB
CM Series 2D Imager Modules Product Photo
application/zip 122.61 KB
6/28/2021
122.61 KB
Nom
La description
Taille du fichier
Date
Taille
Nom
La description
Taille du fichier
Date
Taille
CM Series 2D Imager Module Quick Start Guide
630.75 KB
12/3/2020
CM4680 2D Imager Module Quick Start Guide
1.6 MB
6/28/2021
Optical Sensing Pocket Guide --
2.56 MB
11/1/2022
Work Smarter With Honeywell Logistic Sensing --
4.07 MB
11/23/2022
Sensors and Switches for Medical Applications
10.15 MB
12/3/2020
Reg Sheet-CM2D-ML-RS
1.39 MB
12/3/2020
CM Series 2D Imager Module Lowres Photo
20.32 KB
12/3/2020
CM Series 2D Imager Module Highres Photo
106.8 KB
12/3/2020
CM Series 2D Imager Modules Product Photo
122.61 KB
6/28/2021