Détection dans le secteur de la logistique
N360X Series 2D Scan Engines
Very compact. Easy to integrate. Undecoded. LED (N3601) or laser (N3603) aiming systems. Compatible with N660X Series and N670X Series
Aperçu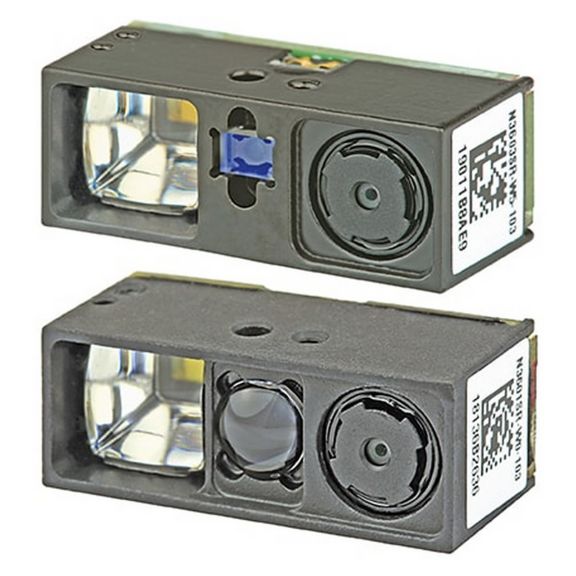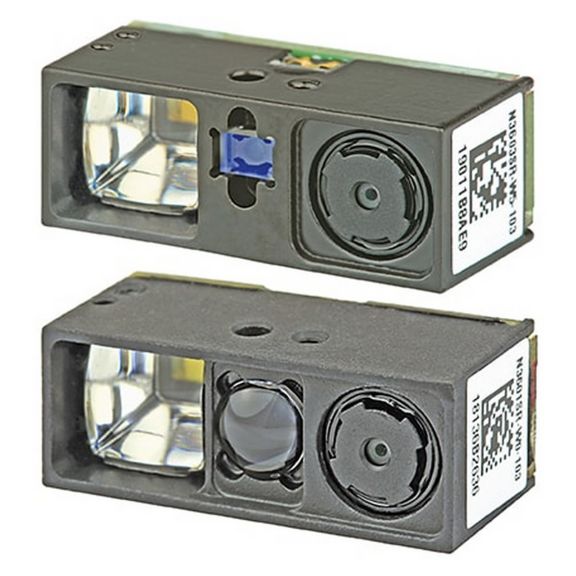 The N360X Series 2D barcode scan engine is a very compact, undecoded 2D imager designed for use in mobile devices. The N360X Series inherits Honeywell's long history of successful decoding experience and hardware performance to provide an easier-to-integrate, enhanced performance device that fits into tight mobile device designs.
Parallel or MIPI interface availability helps simplify integration into mobile devices that require the most current, as well as traditional, processor interfaces. The dimensions (8,1 mm [0.32 in] height x 10,8 mm [0.43 in] depth) are some of the most compact in its class. The reduced footprint frees up room for other technology integration.
The N360X Series does not compromise on performance. Based on a 1 Mpx rolling shutter sensor, the N360X Series increases its read range by 80% versus traditional VGA sensor-based imagers and can read EAN 100% at 541 mm [21.3 in] distance (typical read range). Its new sensor enables the reading of higher resolution codes (down to 3 mils on Code 39 1D barcode) and the white LED illumination system enhances image capture results and readability of colored barcodes. The N360X Series is equipped with either a high definition green LED dot aimer (N3601), adapted for customer facing and healthcare applications, or a thin, bright laser aiming system (N3603) that enables reading multiple barcodes close to each other and is more visible in low light or bright light environments.
The wide operational temperature range (-20°C to 50°C [-4°F to 122°F]) allows expansion into more demanding applications and the lower power consumption (152 mA to 170 mA at 3.3 V, typical) increases the battery life provided by a single charge.
This product is compatible with Honeywell's N660X Series and N670X High Performance 2D Imager and uses the same connector as these two scan engine families, reducing integration time and design costs while increasing design flexibility and choice. The N670X is even slimmer than the N360X Series and both can fit in compact enclosures. This means that you may offer two different levels of barcode scanning performance to your customers without a housing change or additional accessory design.
Features
Parallel or MIPI interface availability helps simplify integration.
Compact size allows use in tight mobile device designs.
Higher performance includes increased read range and higher resolution readability.
White LED enhances image capture and colored barcode readability.
Choice of high definition LED or laser aiming system to match your application requirements.
Wider operational temperature range increases potential applications.
Lower power consumption increases battery life.
Compatible with other Honeywell scan engine families for reduced integration time and design costs, as well as increased design flexibility and choice.
Supports optional Honeywell functionalities such as OCR and EasyParse for potential use with driving licences and boarding passes.
Potential Applications
Designed for use in professional-grade, mobile devices such as tablets, wearable scanners, mobile terminals, accessories in retail stores, warehouses, and healthcare facilities, as well as delivery, pick-up/drop-off, and field servicing.
Fiche Technique
Nom
La description
Taille du fichier
Date
Taille
N360X Series 2D Scan Engines Datasheet
application/pdf 453.73 KB
2/4/2021
453.73 KB
Guides et manuels
Nom
La description
Taille du fichier
Date
Taille
Mini DB Development Kit, Board to ZIF Interface, Quick Start Guide
application/pdf 534.05 KB
6/12/2023
534.05 KB
Optical Sensing Pocket Guide
application/pdf 2 MB
10/1/2021
2 MB
Optical Sensing Pocket Guide --
application/pdf 2.56 MB
11/1/2022
2.56 MB
Mini DB Development Kit, Board to Board Interface, Quick Start Guide
application/pdf 480.24 KB
6/12/2023
480.24 KB
Brochure
Nom
La description
Taille du fichier
Date
Taille
Work Smarter With Honeywell Logistic Sensing --
application/pdf 4.07 MB
11/23/2022
4.07 MB
Étude de cas
Nom
La description
Taille du fichier
Date
Taille
Two Technologies Case Study
application/pdf 313.47 KB
2/3/2021
313.47 KB
Image de produit
Nom
La description
Taille du fichier
Date
Taille
N360X Series 2D Scan Engines Product Photo
application/zip 393.6 KB
393.6 KB
N360X Series 2D Scan Engine Lowres Photo
image/jpeg 45.74 KB
12/3/2020
45.74 KB
N360X Series 2D Scan Engine Highres Photo
image/jpeg 351.07 KB
12/3/2020
351.07 KB
Nom
La description
Taille du fichier
Date
Taille
Nom
La description
Taille du fichier
Date
Taille
N360X Series 2D Scan Engines Datasheet
453.73 KB
2/4/2021
Mini DB Development Kit, Board to ZIF Interface, Quick Start Guide
534.05 KB
6/12/2023
Optical Sensing Pocket Guide
2 MB
10/1/2021
Optical Sensing Pocket Guide --
2.56 MB
11/1/2022
Mini DB Development Kit, Board to Board Interface, Quick Start Guide
480.24 KB
6/12/2023
Work Smarter With Honeywell Logistic Sensing --
4.07 MB
11/23/2022
Two Technologies Case Study
313.47 KB
2/3/2021
N360X Series 2D Scan Engines Product Photo
393.6 KB
N360X Series 2D Scan Engine Lowres Photo
45.74 KB
12/3/2020
N360X Series 2D Scan Engine Highres Photo
351.07 KB
12/3/2020