2D Barcode Scan Engines
N5780 Series 2D Scan Engines
Exceptional motion tolerance. Powerful image processor. Beyond barcode reading capabilities for OCR. Optimized reading of QR codes.
Overview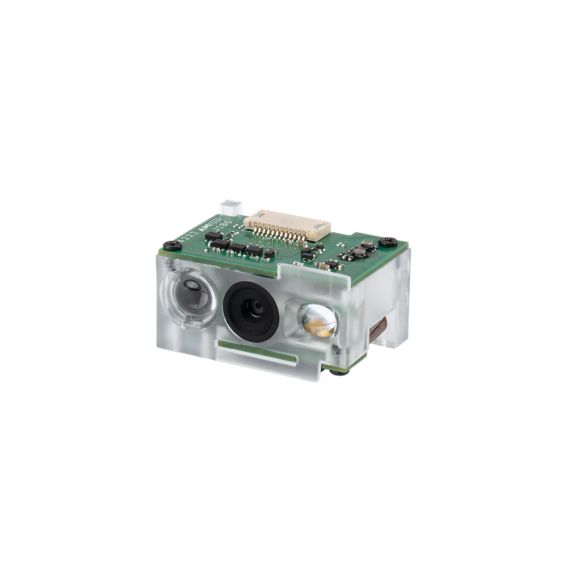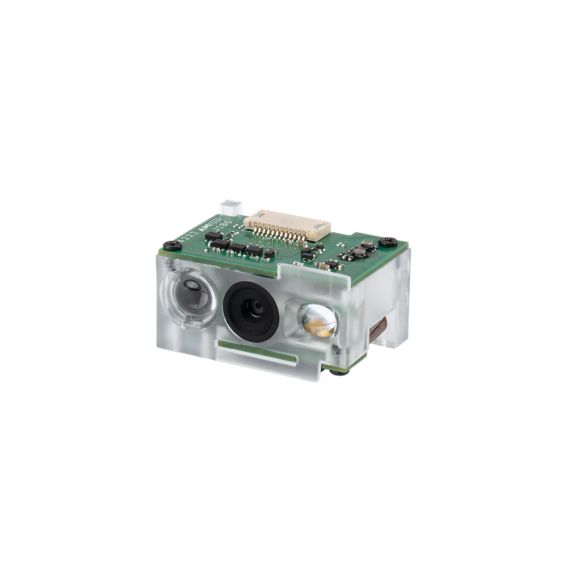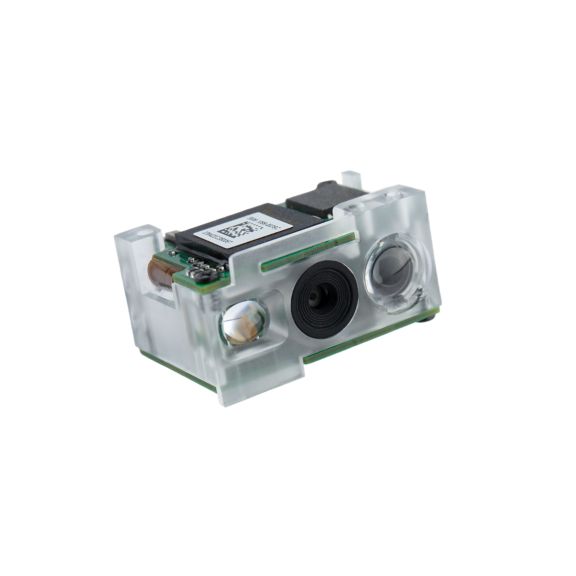 Honeywell N5780 2D barcode scan engine features a sleek, one-piece, compact design. The N5780, along with the existing N4680 Series 2D scan engine, forms the Honeywell Smart Adaptus™ 7.0 platform. This pair is a winning combination of Honeywell hardware (one-piece design form-factor) and architecture built on a powerful decoding and imaging processing platform. This enables intercompatibility between the N4680 & N5780, resulting in frictionless integration, rapid development, and design flexibility.
A successor to the popular N5680 series, the N5780 is packed with powerful performance at a higher 1 Mpx resolution, a wider field of view on the standard version, and excellent snappiness for advanced performance in a compact, one-piece design. Current and new customers will benefit from higher throughputs and an intuitive end-user scan experience, without compromising design flexibility. The N5780 can perform even under challenging conditions and when faced with damaged barcodes and difficult images.
Features and Benefits
Fully integrated, one-piece design scan engine, so there's no need for an extra decoder board or host decoder programming. The N5780 Series does not require a separate CPU or OS for integration into a device
Powerful decoding and imaging processor of the Smart Adaptus™ 7.0 platform and form-factor enables rapid development and reduces time to market
1 Mpx resolution and global shutter technology enables excellent snappiness and motion tolerance to provide greater productivity and throughput in kiosk applications
Lower power consumption enhances application performance and functionality in the application's workflow
Supports beyond barcode reading capabilities such as OCR and microservices that are licensable as add-ons, such as Honeywell EasyDL™
Others
Dimension

0.46 in × 0.83 in × 0.57 in

11,7 mm × 21,15 mm × 14,6 mm

Mean Time Between Failure
Motion Tolerance
Host Interface
Input Voltage

TTL Serial: 3.3 Vdc ±5 %

USB: 5.0 Vdc ±5 %

Illumination
Sensor Type
Aimer Type
Scan Rate
Others
Dimension

0.46 in × 0.83 in × 0.57 in

11,7 mm × 21,15 mm × 14,6 mm

Mean Time Between Failure

Input Voltage

TTL Serial: 3.3 Vdc ±5 %

USB: 5.0 Vdc ±5 %
Dimension : 0.46 in × 0.83 in × 0.57 in|11,7 mm × 21,15 mm × 14,6 mm
Mean Time Between Failure : 1.55 million hours
Input Voltage : TTL Serial: 3.3 Vdc ±5 %|USB: 5.0 Vdc ±5 %
Sensor Type : Global shutter
Aimer Type : Green cross LED
Data Sheet
Name
Description
File Size
Date
Size
N5780 Series - Data Sheet
application/pdf 378.75 KB
6/19/2023
378.75 KB
Manuals and Guides
Name
Description
File Size
Date
Size
N5780 Series - User Guide
application/pdf 7.38 MB
6/19/2023
7.38 MB
Name
Description
File Size
Date
Size
N5780 Series - Data Sheet
378.75 KB
6/19/2023
378.75 KB
N5780 Series - User Guide
7.38 MB
6/19/2023
7.38 MB
Name
Description
File Size
Date
Size
N5780 Series - Data Sheet
378.75 KB
6/19/2023
N5780 Series - User Guide
7.38 MB
6/19/2023