2D Standard Scan Engines
EA21 2D Scan Engine
Megapixel imager and wide-angle optics. Omnidirectional. Laser aimer. Compact. Rugged. Used with ED40 Decoder Board
Overview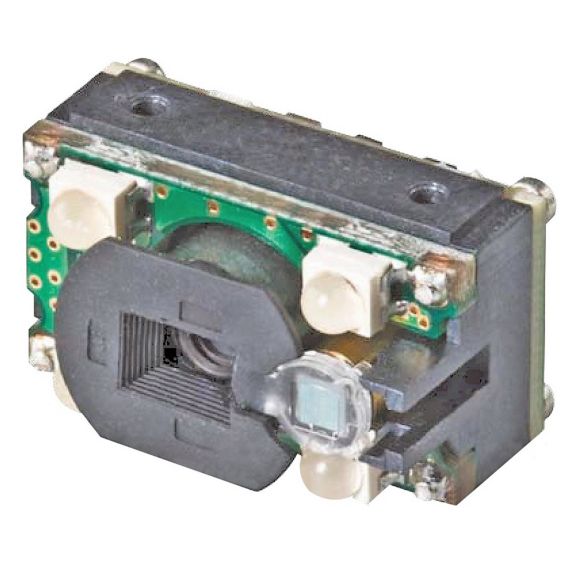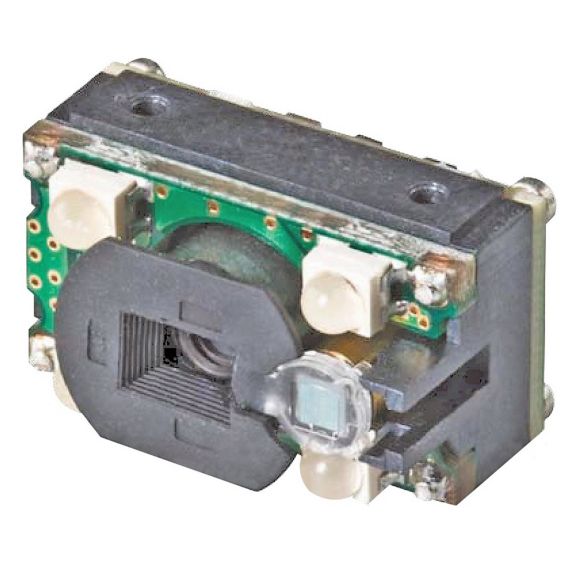 The EA21 Decoded 2D Imager combines high-performance 1D/2D barcode scanning and megapixel document imaging into one compact form factor.
Thanks to its wide angle and large sensor, the EA21 imager is an excellent choice for image capture and analysis applications.
Powered by Honeywell patented decoding and leading edge hardware, this device is an ideal solution for mobile products with the most stringent mechanical constraints. As an OEM, this gives you freedom in your total product design to achieve the smallest, lightest result possible.
The EA21 imager features Honeywell's ED40, one of the industry's smallest USB 2.0 decode boards. For larger volume requirements, choose our reference design option to optimize space constraints even further.
Features
Megapixel imager and wide-angle optics: Captures documents up to A4 format.
1D/2D Omnidirectional scanning: Supports image and video capture.
Laser pointer and four-corner framer: Easily targets images and barcodes.
Operates from total darkness to full sunshine, over a wide temperature range.
Space-saving design: Combines document capture and rapid barcode scanning in one component.
Rugged: Built to work in the most hostile environments.
Flash upgradable and configurable online or offline: Matches your product requirements and ensures upgrade readiness when the market demands.
Plug-compatible with other Honeywell EA scan engines: Provides maximum design flexibility.
Potential Applications
Designed for mobile products with the most stringent mechanical constraints.
Data Sheet
Name
Description
File Size
Date
Size
EA21 2D Scan Engine Datasheet
application/pdf 189.58 KB
8/2/2021
189.58 KB
Manuals and Guides
Name
Description
File Size
Date
Size
Optical Sensing Pocket Guide --
application/pdf 2.56 MB
11/1/2022
2.56 MB
Brochure
Name
Description
File Size
Date
Size
Work Smarter With Honeywell Logistic Sensing --
application/pdf 4.07 MB
11/23/2022
4.07 MB
Product Photo
Name
Description
File Size
Date
Size
EA21 2D Scan Engine Highres Photo
image/jpeg 235.17 KB
8/2/2021
235.17 KB
EA21 2D Scan Engine Lowres Photo
image/jpeg 20.2 KB
8/2/2021
20.2 KB
EA21 2D Scan Engine Product Photo
application/zip 245.69 KB
7/22/2021
245.69 KB
Name
Description
File Size
Date
Size
Name
Description
File Size
Date
Size