2D Ultra Slim Scan Engines
N6803 Series 2D Scan Engines
Ultra slim form factor with flexible range and low power consumption, one of the lightest scan engines in the industry.
Overview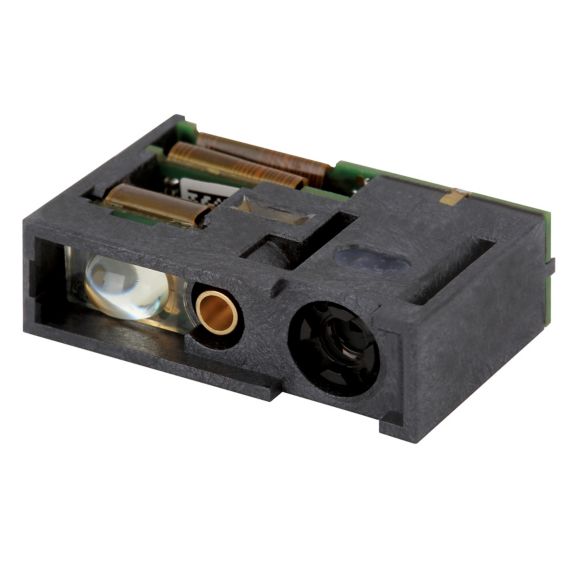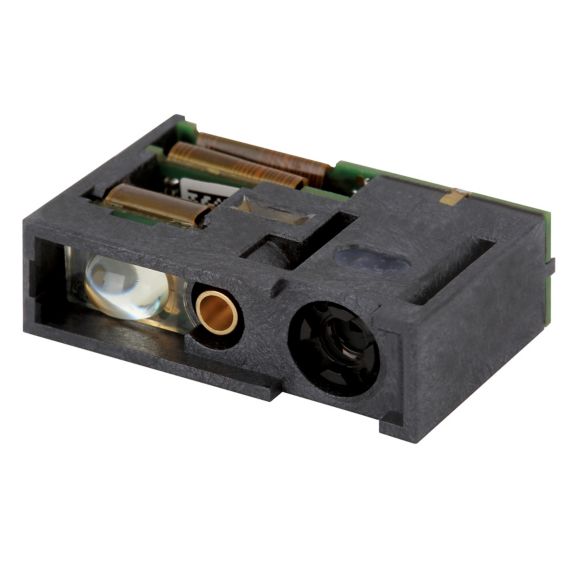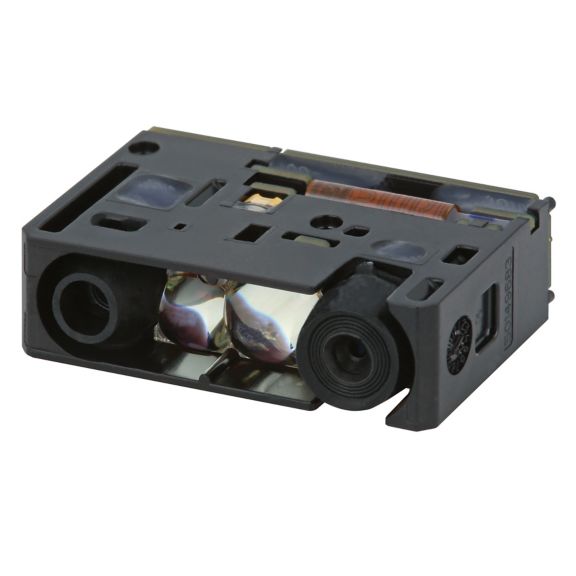 The Honeywell FlexRange™ N6803 Series includes N6803MR and N6803FR 2D scan engines. Both variants have the same ultra slim form factor of 6,8 mm height x 23,5 mm width x 16,2 mm depth [0.27 in height x 0.93 in width x 0.64 in depth], with a read range of up to 6 m [19.7ft] for the N6803MR and up to 10 m [32.8 ft] for the N6803FR. The N6803 Series weighs only 3 g - one of the lightest scan engines in the industry. The engine's low power consumption favorably compares to long-range engines within its class and translates to longer battery life in a single charge - reducing the need to re-charge mid shift. These purposeful design features lend themselves to virtually every potential application by using a single, compact, lightweight device that doesn't compromise on range, ergonomics or speed.
The N6803MR scan engine is unlike any legacy design. It is all solid state and uses the latest Smart Adaptus™ 8.0 focus technology to adjust the optical parameter and algorithm for reading even out-of-focus images. This allows the depth-of-field (DOF) to extend beyond what traditional single lens architecture is able to achieve, allowing an efficient and comfortable working range needed in transportation and logistics industries.
The N6803FR version further pushes the boundary of the reading range needed in warehouse and distribution centers. With its dual lens architecture and fast, near and far switching mechanism, there's no time spent refocusing. From picking to the pallet rack, this scan engine is capable of handling the broadest range of workflows to be a superb choice for workers who need to scan a wide variety of ranges with a single device.
Honeywell FlexRange™ N6803 Series of 2D scan engines are compact enough to be easily integrated into mobile devices. For mobile devices running under an OS, Honeywell offers its customers with the latest SwiftDecoder™ HD host decoder software that leverages customer's mobility processing power.
SwiftDecoder™ HD (AKA SwiftDecoder™ Host Decode) is the new platform of software development kit for host decode integration on mobility platforms. It is designed with a secured licensing mechanism that can be integrated with the FlexRange™ N6803 series of scan engines on Smart Adaptus™ 8.0 Platforms, enabling decode security and microservices add-ons beyond barcode scanning.
Apply below for SwiftDecoder™ HD SDK.
Data Sheet
Name
Description
File Size
Date
Size
FlexRange™ N6803 Series
application/pdf 368.61 KB
8/25/2022
368.61 KB
Application Note
Name
Description
File Size
Date
Size
FlexRange™ Scan Engines Give Workers More Power
application/pdf 2.34 MB
8/25/2022
2.34 MB
Name
Description
File Size
Date
Size
FlexRange™ N6803 Series
368.61 KB
8/25/2022
368.61 KB
FlexRange™ Scan Engines Give Workers More Power
2.34 MB
8/25/2022
2.34 MB
Name
Description
File Size
Date
Size
FlexRange™ N6803 Series
368.61 KB
8/25/2022
FlexRange™ Scan Engines Give Workers More Power
2.34 MB
8/25/2022