Logistics Sensing
C2100 Series 2D Camera Module
Compact. Fast and responsive. Reduced cost. Wider operational temperature range.
Overview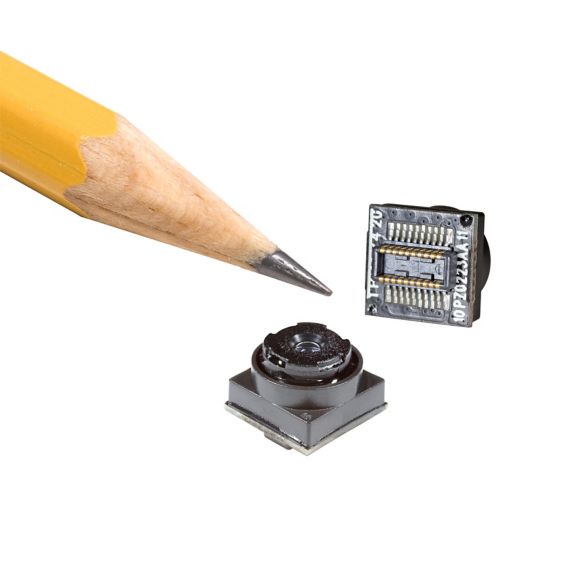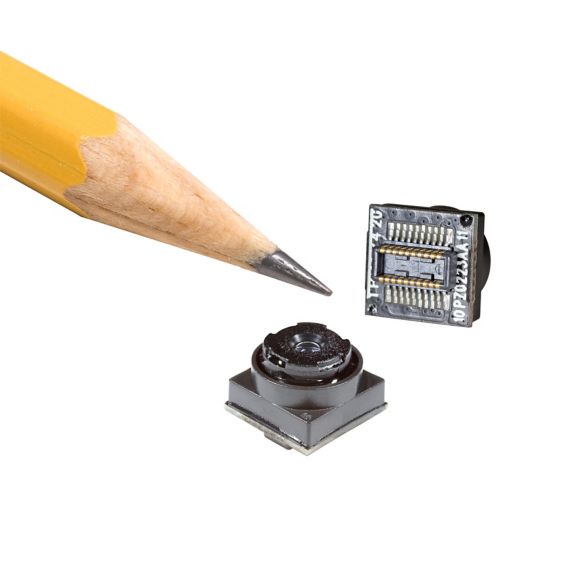 The C2100 Series Undecoded 2D Camera Module is a new, optical hardware offering. When bundled with the SwiftDecoder™ SDK (Software Development Kit), this product provides the first HaaS (Hardware-as-aService) offering which utilizes Honeywell's latest imaging and decoding technology.
Honeywell's new C2100 Series 2D Camera Module offering delivers fast, responsive performance to address a vast range of entry level scanning applications across industries. Built on Honeywell's powerful decoding platform and performance, the C2100 Series provides an easier to-integrate, enhanced-performance device which fits into sleeker device designs.
The C2100 Series provides footprint flexibility with its compact dimensions of 6,7 mm [0.26 in] height x 6,9 mm [0.27 in] width x 4,5 mm [0.17 in] depth. Its sleek size not only enables additional technology integration, it's naturally designed for retail mobile Pointof-Sale (mPOS) solutions. The MIPI interface provides a more seamless integration across a range of processor interfaces.
Based on a VGA sensor, the C2100 Series leverages global shutter technology with an image capture rate of 120 fps maximum. The C2100 Series is perfectly designed for on-screen barcodes with backlight from the display without the need for illumination. Customers may also design in additional illumination based on their application needs.
The wide operational temperature range of-30°C to 60°C [-22°F to 140°F] allows expansion into more demanding applications. The lower power consumption (120 mW) increases the battery life provided by a single charge.
The C2100 Series comes bundled with Honeywell's SwiftDecoder, a comprehensive SDK for developing and deploying software solutions on any platform. SwiftDecoder has capabilities that help meet the most demanding applications for reading barcodes across workflows and industry profiles such as healthcare, retail, transport and logistics, etc.
Applications developed using SwiftDecoder's proprietary, field-proven algorithms improve productivity by increasing the speed and accuracy of scanning and decoding barcodes. SwiftDecoder offers comprehensive support for barcode symbologies which means higher productivity, reduced costs, and ultimately happier returning customers.
Features and Benefits
Extremely small form factor allows an easier fit into most scanning devices. MIPI interface availability helps simplify integration.
Reduced cost for entry level barcode scanning applications.
Wider operational temperature range increases potential applications. Lower power consumption increases battery life.
SwiftDecoder enables your applications for faster, more accurate barcoded decoding capabilities. It goes beyond barcodes by adding capabilities such OCR-A/B for text data parsing, enables parsing of barcode 417 data found on common documents such as driving licenses, boarding passes, and even vehicle certification titles, when available.
Supports optional Honeywell functionalities such as OCR and EasyParse for potential use with driving licenses and boarding passes.
Data Sheet
Name
Description
File Size
Date
Size
C2100 Series - Compact, Undecoded 2D Camera Module
application/pdf 255.59 KB
11/26/2021
255.59 KB
Brochure
Name
Description
File Size
Date
Size
Work Smarter With Honeywell Logistic Sensing --
application/pdf 4.07 MB
11/23/2022
4.07 MB
Product Photo
Name
Description
File Size
Date
Size
C2100 Series product images
application/zip 867.01 KB
11/26/2021
867.01 KB
Name
Description
File Size
Date
Size
C2100 Series - Compact, Undecoded 2D Camera Module
255.59 KB
11/26/2021
255.59 KB
Work Smarter With Honeywell Logistic Sensing --
4.07 MB
11/23/2022
4.07 MB
C2100 Series product images
867.01 KB
11/26/2021
867.01 KB
Name
Description
File Size
Date
Size
C2100 Series - Compact, Undecoded 2D Camera Module
255.59 KB
11/26/2021
Work Smarter With Honeywell Logistic Sensing --
4.07 MB
11/23/2022
C2100 Series product images
867.01 KB
11/26/2021