Logistics Sensing
IS3480 1D Imager Module
Combination omnidirectional and single-line laser. Slim profile. High scanning rate. Effective scan pattern. Proven reliability
Overview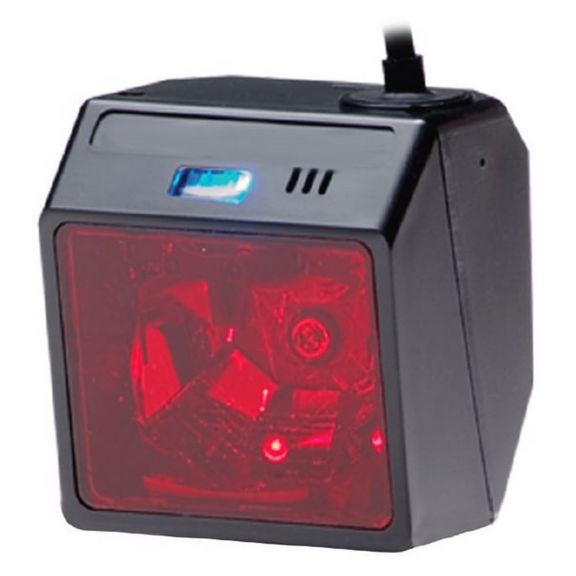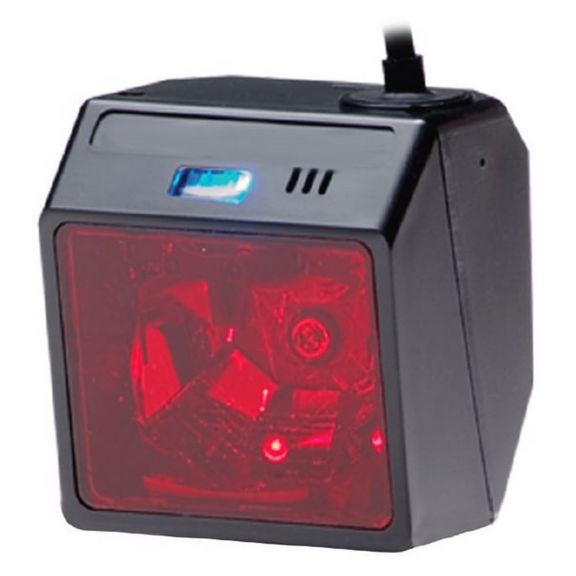 The IS3480 is a compact, omnidirectional and single-line laser barcode scanner. The omnidirectional scan pattern offers outstanding scan performance on all standard 1D barcode symbologies, including GS1 DataBar.
The button-activated single-line mode aids in scanning items that contain multiple barcodes or when selecting barcodes from menu-style price sheets. In addition, scan lines can be turned on or off individually, allowing complete customization of the scan pattern.
The scanner's main cable connector is located at the top of the unit to facilitate mounting. The auxiliary connector gives users access to several of the I/O signals, providing the flexibility to connect an external beeper, trigger button, and LED.
The unique shape of the IS3480 engine allows you to mount the unit in slim profile systems. In addition, the IS3480 engine features a sweet-spot mode that audibly and visually indicates the best mounting location for optimum scanning in a fixed application.
Most importantly, the IS3480 unit is equipped with powerful and cost saving features such as easy programming, user replaceable cables and upgradeable software that protects your investment.
Features
Automatic scanning: Simply present a barcode and the unit scans in a single pass.
Programmable depth of field: Customize the scan field for small POS areas, to eliminate inadvertent scans.
Single-Line mode: Facilitates scanning of items with multiple bar codes, including menus.
Flash ROM: Protects investment with easy firmware updates via MetroSet®2 software and a personal computer.
Sweet spot mode: Facilitates mounting for optimum performance.
Potential Applications
Self-service kiosks
Price lookup systems
ATMs
Access control
Shopping assistant devices
Data Sheet
Name
Description
File Size
Date
Size
IS3480 1D Imager Module Datasheet
application/pdf 294.62 KB
8/2/2021
294.62 KB
Manuals and Guides
Name
Description
File Size
Date
Size
Optical Sensing Pocket Guide --
application/pdf 2.56 MB
11/1/2022
2.56 MB
Brochure
Name
Description
File Size
Date
Size
Work Smarter With Honeywell Logistic Sensing --
application/pdf 4.07 MB
11/23/2022
4.07 MB
Product Photo
Name
Description
File Size
Date
Size
IS3480 1D Scan Engine Lowres Photo
image/jpeg 9.22 KB
8/2/2021
9.22 KB
IS3480 1D Imager Module Product Photo
application/zip 30.24 KB
7/22/2021
30.24 KB
IS3480 1D Scan Engine Highres Photo
image/jpeg 29.24 KB
8/2/2021
29.24 KB
Name
Description
File Size
Date
Size
Name
Description
File Size
Date
Size