Logistics Sensing
N670X Series 2D Scan Engines
Ultra compact. Extended read range. Exceptional motion tolerance. Laser and LED aimers. Withstands extreme temperatures. Low power consumption
Overview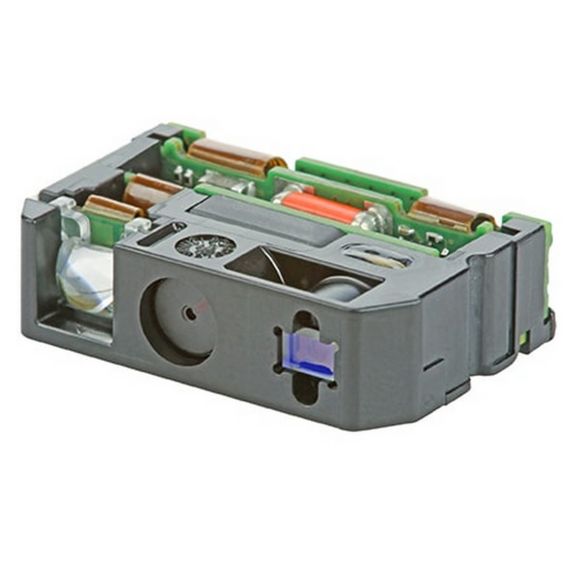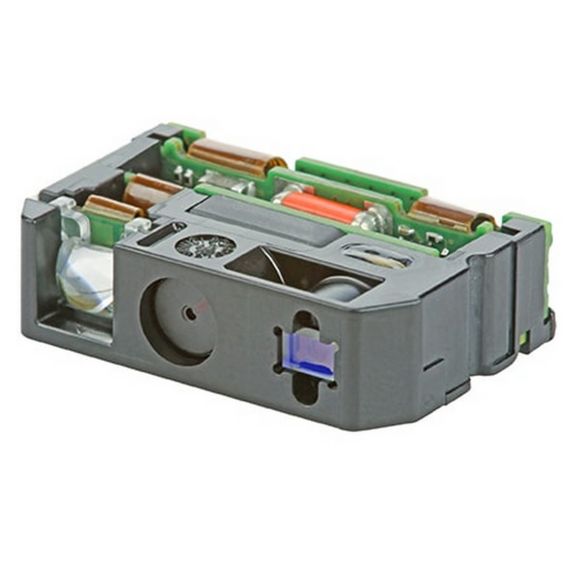 Ultra-Slim, Undecoded 2D Imager, SR (Standard Range) and HD (High Density) Optics, Advanced Laser and LED Aimers The N670X Series 2D barcode scan engine is Honeywell's slimmest 2D imager. It is designed to provide higher performance and reliability, simplify integration into mobile devices, and enable increased barcode scanning speeds to meet higher-volume application requirements.
Parallel or MIPI interface availability helps simplify integration into mobile devices that require the most current, as well as traditional, processor interfaces. Its compact dimensions (6,8 mm [0.27 in] height x 16,2 mm [0.64 in] depth) free up more room for other technology integration.
Read range and readability have been leveled up in the N670X Series. Based on a 1 Mpx global shutter sensor, it can read Code 39 20 mils at 0,8 m [31.5 in] distance (SR optics typical read range) and provides an increased read range by 40% compared to its predecessor. Its white LED illumination enhances image capture accuracy while the HD optics allow reading of higher resolution codes (down to 2.5 mils on Code 39 1D barcodes and down to 5 mils Data Matrix and QR barcodes). Equipped with its HD Optics, the N670X can read the new DotCode for tobacco products traceability down to a resolution of 5 mils.
With notable maximum motion tolerance of 6 m/s [236 in/s], the N670X Series can read moving barcodes, enabling increased scanning speed and productivity. The choice of high brightness LED (2X brighter than the current system) and laser aiming systems provides the flexibility to better suit customer application requirements and environments while further improving the aimer visibility for the users. The lower typical power consumption (210 mA at 3.6 V, maximum) increases the battery life provided by a single charge.
This product is electrically backward-compatible with Honeywell's N660X Series and N360X Series, which all use the same connector, reducing integration time and design costs while increasing design flexibility and choice. All three scan engine families are considerably slim and can fit in compact enclosures, enabling you to offer two different levels of barcode scanning performance to your customers without a housing change or additional accessory design.
The N670X can help the enterprise mobility, tablet, sled and wearable device maker lead the way in offering products that may exceed general industry standards pertaining to scanning performance, reliability and integration flexibility. Built on Honeywell's latest decoding and imaging technology, this product is backed up by a savvy engineering team readily available to offer you support for your integration needs.
Features
At 6,8 mm, the slim height makes it easier to fit today's and tomorrow's compact devices.
Wider operational temperature range increases potential applications.
Available with two optics: SR optics read UPC codes up to 573 mm (22.5 in), and HD optics enable reading of DotCode, 2,5 mil C39, and 5 mil Data Matrix high resolution codes.
Delivers motion tolerance of up to 6 m/s, enabling operational effectiveness.
Lower power consumption increases battery life.
Compatible with Honeywell's N660X Series and N360X Series for reduced integration time and increased design flexibility. Parallel or MIPI interface availability helps simplify integration.
Choice of high brightness LED and laser aiming systems to better suit application requirements while improving aimer visibility.
Supports Honeywell optional functionalities such as OCR, Easy Parse for driving licenses, boarding passes or automotive parts.
Potential Applications
Designed for use in professional-grade, mobile devices such as tablets, wearable scanners, mobile terminals, accessories in retail stores, warehouses, and healthcare facilities, as well as delivery, pick-up/drop-off, and field servicing.
Data Sheet
Name
Description
File Size
Date
Size
N670X Series 2D Scan Engines Datasheet
application/pdf 394.53 KB
8/2/2021
394.53 KB
Manuals and Guides
Name
Description
File Size
Date
Size
Optical Sensing Pocket Guide --
application/pdf 2.56 MB
11/1/2022
2.56 MB
Optical Sensing Pocket Guide
application/pdf 2 MB
10/1/2021
2 MB
Brochure
Name
Description
File Size
Date
Size
Work Smarter With Honeywell Logistic Sensing --
application/pdf 4.07 MB
11/23/2022
4.07 MB
Application Note
Name
Description
File Size
Date
Size
Switches and Sensors Solutions for Industrial Applications
application/pdf 2.48 MB
11/25/2021
2.48 MB
Case Study
Name
Description
File Size
Date
Size
Two Technologies Case Study
application/pdf 303.46 KB
8/2/2021
303.46 KB
Honeywell and Social Mobile® Faster, Better Barcode Scanning for Retailers Case Study
application/pdf 1.1 MB
8/2/2021
1.1 MB
Product Photo
Name
Description
File Size
Date
Size
N670X Series 2D Scan Engine Highres Photo
image/jpeg 163.48 KB
8/2/2021
163.48 KB
N670X Series 2D Scan Engines Product Photo
application/zip 177.51 KB
7/22/2021
177.51 KB
Name
Description
File Size
Date
Size
Name
Description
File Size
Date
Size