Rugged Handheld
Granit 1910i Industrial Scanner
Granit 1910i Industrial Scanner
Overview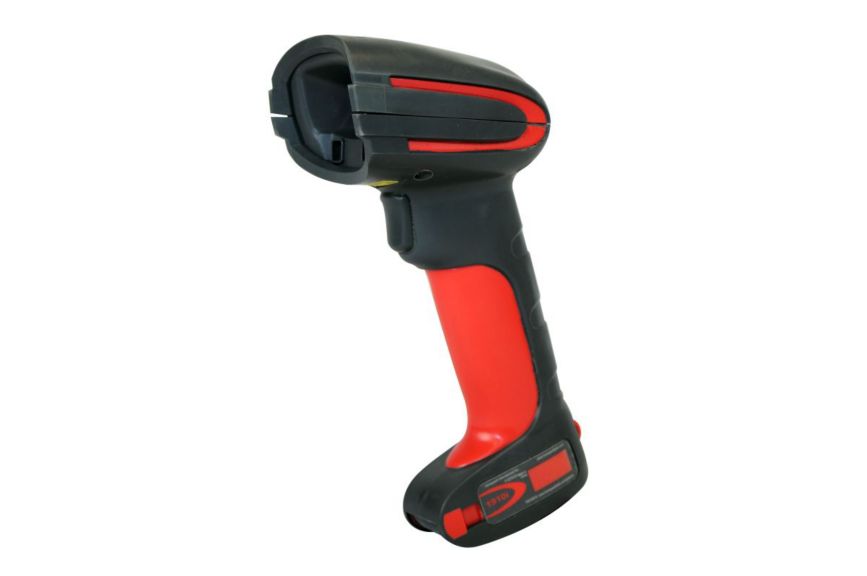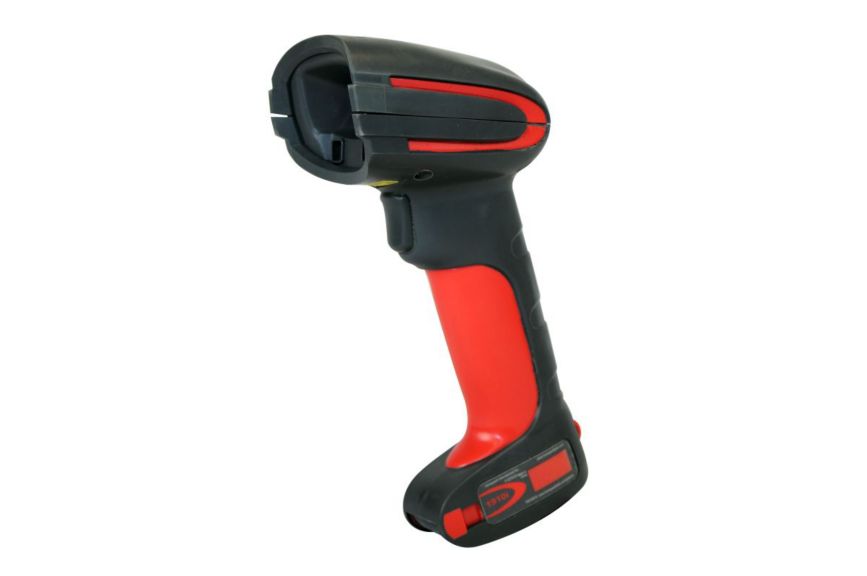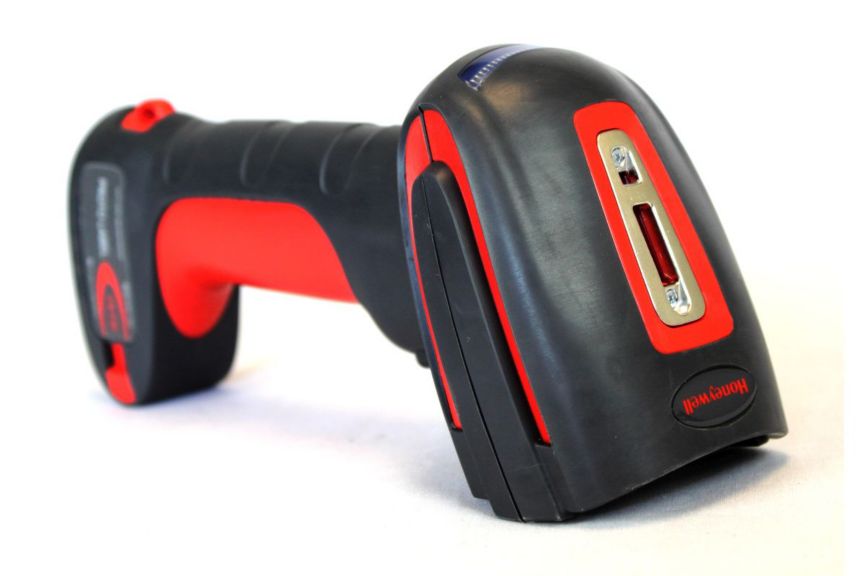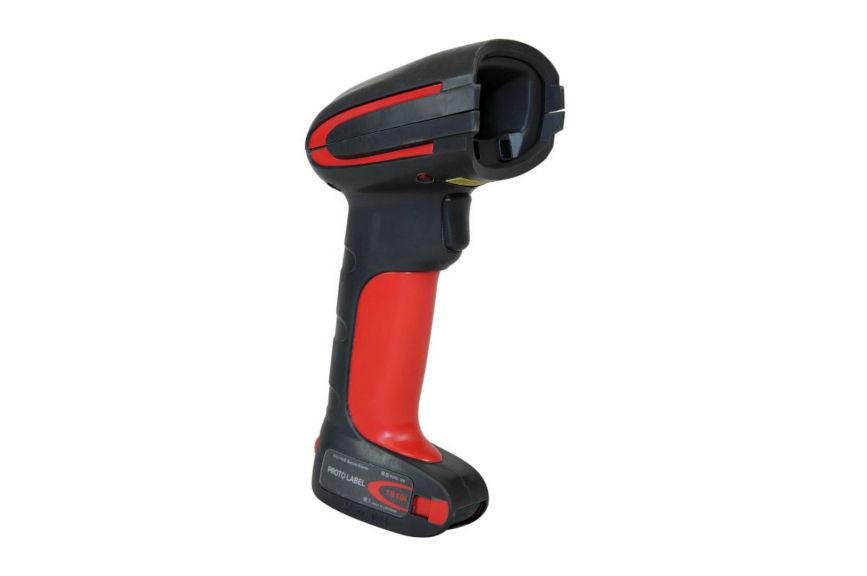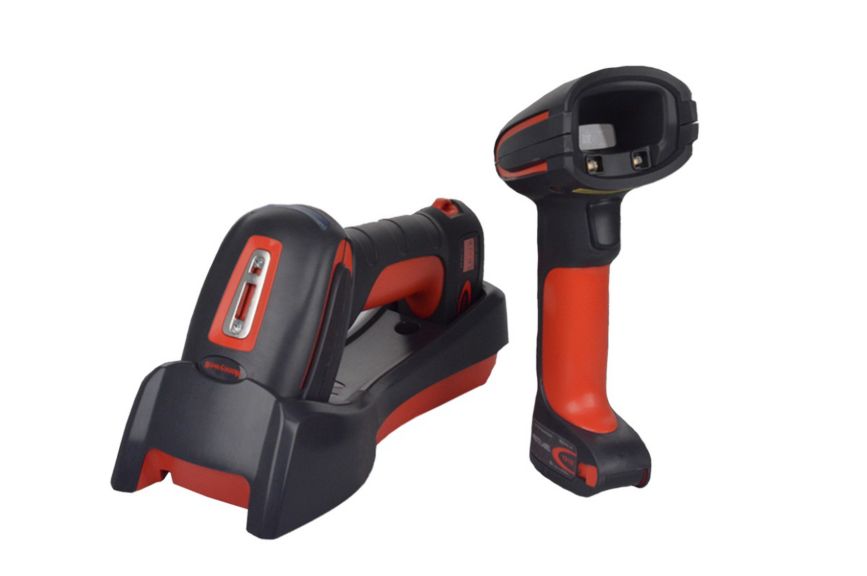 We optimized the Granit™: 1910i (wired) area-imaging scanners for demanding, arm':s length scanning of 1D and 2D barcodes. They deliver exceptional performance. Class-leading durability, too, with an IP65 rating to meet the demands of a harsh working environment. Equip your team with confidence. Choose Granit scanners.
Adaptus 6.0 imaging technology provides aggressive barcode reading and unrivaled accuracy, while the scanner feedback is enhanced for use in extreme industrial environments.
The custom-built IP65-rated housing is able to withstand 5,000 1 m (3.3 ft) tumbles and survive 50 drops from 2 m (6.5 ft) at -30°:C (-22°:F), reducing service costs and increasing device uptime.
Scans out-of-reach items with ease and allows users to scan 20 mil linear codes out to 75 cm (29.5 in) without sacrificing performance on 2D codes.
With outstanding performance on poor-quality and damaged barcodes, the scanner helps users maintain productivity by providing a worry-free scanning solution that minimizes manual entry.
The TotalFreedomTM area-imaging development platform enables the loading and linking of multiple applications to enhance image decoding, data formatting and image processing –: eliminating the need for host system modifications.
The Granit 1910i (wired) area-imaging scanners are for businesses where arm&apos:s length 1D and 2D barcode scanning in harsh, unpredictable environments is the norm. And Granit scanners work seamlessly with Honeywell&apos:s industry-leading vehicle mount computers as part of a complete workflow solution. Scan 1D and 2D barcodes out to 75 cm (29.5 in). Best-in-class durability with IP65-rated housing maximizes operator productivity in the harshest of environments and lowers overall cost of ownership. Built to survive 5,000 tumbles from 1 m (3.28 ft) and 50 drops to concrete from 2 m (6.5 ft) —: even at temperatures as low as -30°: C (-22°: F). Super bright LEDs, enhanced beeper volume, and vibrating tactile response counter loud machinery and poor lighting conditions, ensuring rapid feedback and eliminating redundant scanning. Powered by our Adaptus™: 6.0 imaging technology and its revolutionary decoding architecture, the Granit 1910i scanners equip you with the same exceptional barcode reading performance as the best-in-class Xenon series of area-imaging scanners.
Features
Features

Adaptus™ 6.0 Imaging Technology

Enhanced Beeper Volume

Super Bright LEDs

Vibrating Tactile Response
Dimensions
Overall Dimensions

13.3 x 7.5 x 19.5 cm

5.2 x 2.9 x 7.6 in
Scanning Specifications
Skew
Decode Capability
Motion Tolerance

Up to 610 cm/s (240 in/s) at 16.5 cm (6.5 in) and 381 cm/s (150 in/s) at 25 cm (10 in) for 13 mil UPC

Scanning Range

Standard Range (100% UPC out to 24 ft (600 mm))

Print Contrast
Depth of Field
Scan Pattern
Brightness
Pitch
Hardware
Host System Interface
Engine Type
Aimer Type
Wireless
Environmental
Storage Temperature Range

- 40 - 158 °F

- 40 - 70 °C
Standards & Approvals
Tumble Specifications

5,000 1 m (3.3 ft) tumbles

Drop Specifications

50 2 m (6.5 ft) drops to concrete at -30 °C (-22 °F)

Protection Ratings
Others
Form Factor
Operating Power
Input Voltage
Operating Temperature

- 22 - 122 °F

- 30 - 50 °C

Warranty Duration
Brand
Features
Features

Adaptus™ 6.0 Imaging Technology

Enhanced Beeper Volume

Super Bright LEDs

Vibrating Tactile Response
Dimensions
Overall Dimensions

13.3 x 7.5 x 19.5 cm

5.2 x 2.9 x 7.6 in
Scanning Specifications
Motion Tolerance

Up to 610 cm/s (240 in/s) at 16.5 cm (6.5 in) and 381 cm/s (150 in/s) at 25 cm (10 in) for 13 mil UPC

Scanning Range

Standard Range (100% UPC out to 24 ft (600 mm))
Environmental
Storage Temperature Range

- 40 - 158 °F

- 40 - 70 °C
Standards & Approvals
Tumble Specifications

5,000 1 m (3.3 ft) tumbles

Drop Specifications

50 2 m (6.5 ft) drops to concrete at -30 °C (-22 °F)
Others
Operating Temperature

- 22 - 122 °F

- 30 - 50 °C
Features : Adaptus™ 6.0 Imaging Technology|Enhanced Beeper Volume|Super Bright LEDs|Vibrating Tactile Response
Overall Dimensions : 13.3 x 7.5 x 19.5 cm|5.2 x 2.9 x 7.6 in
Decode Capability : 1D|2D
Motion Tolerance : Up to 610 cm/s (240 in/s) at 16.5 cm (6.5 in) and 381 cm/s (150 in/s) at 25 cm (10 in) for 13 mil UPC
Scanning Range : Standard Range (100% UPC out to 24 ft (600 mm))
Depth of Field : 0.6 - 29.5 in
Scan Pattern : Area Image
Brightness : 0 - 100000 lux
Host System Interface : KBW|RS-232|USB
Engine Type : 1D Upgradable|2D
Input Voltage : 4 - 5.5 V DC
Storage Temperature Range : - 40 - 158 °F|- 40 - 70 °C
Operating Temperature : - 22 - 122 °F|- 30 - 50 °C
Tumble Specifications : 5,000 1 m (3.3 ft) tumbles
Drop Specifications : 50 2 m (6.5 ft) drops to concrete at -30 °C (-22 °F)
Protection Ratings : IP65
Data Sheet
Manuals and Guides
Regulatory Information
Name
Description
File Size
Date
Size
Name
Description
File Size
Date
Size

1910I1DER-3
Scanner only: 1D, PDF417, ER Focus, red scanner (1910iER1D-3), with vibrator

1910I1DER-3USB
USB Kit: 1D, PDF417, ER Focus, red scanner (1910iER1D-3), USB Type A 3m straight cable (CBL-500-300-S00), with vibrator

1910IER-3-09735

1910IER-3SER-UPS

1910IER-3SER-UPS-6

1910ISR-3
Scanner, 1D, PDF417, 2D, SR focus, red, RS232/USB/KBW, with vibrator

1910I1DER-3
Scanner only: 1D, PDF417, ER Focus, red scanner (1910iER1D-3), with vibrator

1910I1DER-3USB
USB Kit: 1D, PDF417, ER Focus, red scanner (1910iER1D-3), USB Type A 3m straight cable (CBL-500-300-S00), with vibrator

1910IER-3-09735

1910IER-3SER-UPS

1910IER-3SER-UPS-6

1910ISR-3
Scanner, 1D, PDF417, 2D, SR focus, red, RS232/USB/KBW, with vibrator