Anchorage Systems (Söll)
Miller VR500 Fall Arrester for GlideLoc System
The latest generation of guided-type fall arresters provides greater safety and more comfortable climbing from improved design.
Overview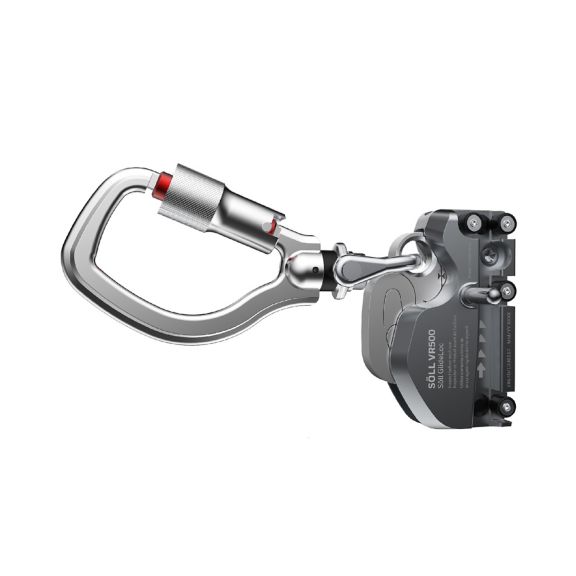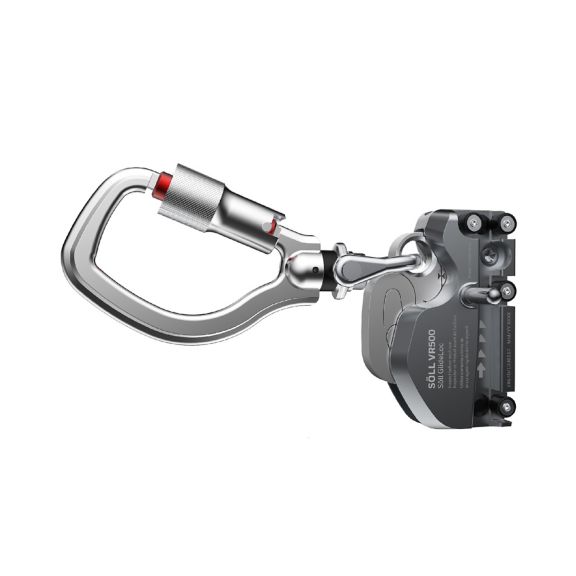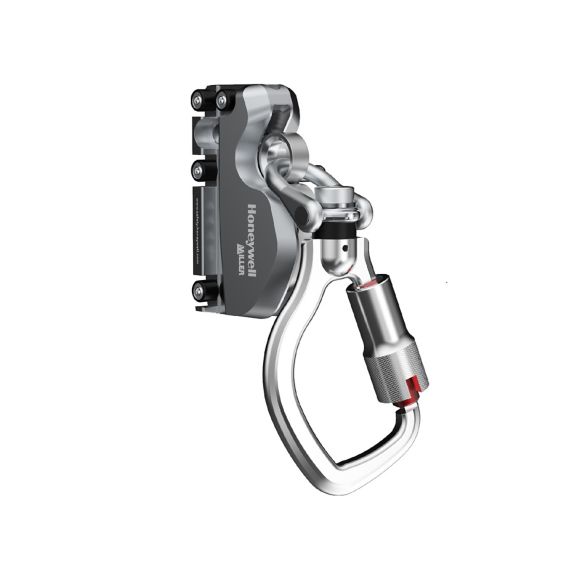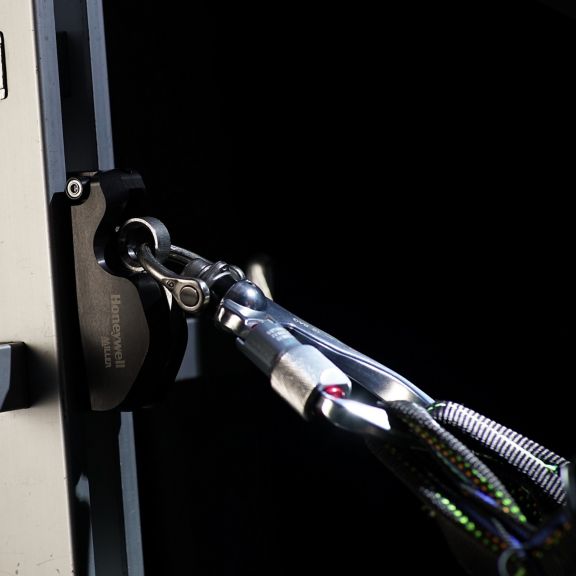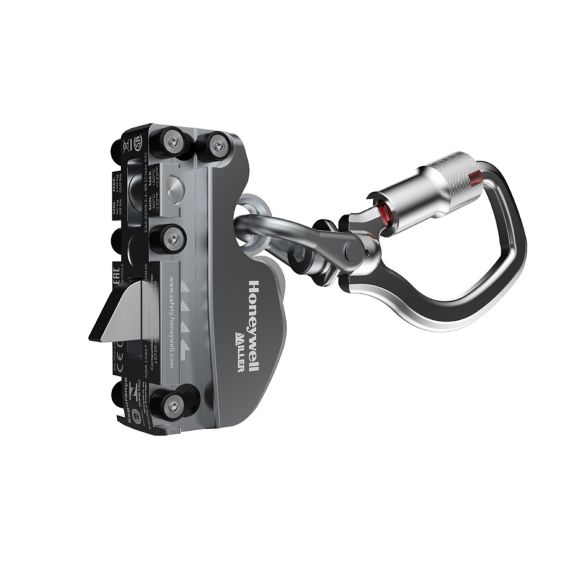 Highest safety
Quick arrest by allowing the catch nose to fully engage with mounting holes
For inspection before use: there is a visual fall indicator to reveal whether the shock absorber has been deployed
Locking pin prevents inserting the shuttle in the wrong direction
.
Unmatched comfort
Optimized performance for smooth and uninterrupted sliding performance on all Miller GlideLoc systems
Ergonomic: Compact and lightweight design for ease of handling.
Big and 'easy-to-grip' carabiner for ease of opening and closing when wearing gloves
Carabiner with swivel connection to allow freedom of movement and rotation in all directions
.
Robust and durable
Long lifetime with stainless steel shock absorber and internal parts together with high performance polymer wheels
Housing fully covers the shock absorber to protect against accidental impact: extending the life of the fall arrester and reducing the need for maintenance
Tri-lock carabiner to withstand up to 6744 lbs with the gate up to 3600 lbs
.
Universal applicable
Certified for workers weighing 88 lbs to 310 lbs
Works with forward and sideway inclined ladders and rails at angles up to 15°
Tested for rails operating at temperatures ranging from -40°F to 122°F
.
Safety standards
Certified according to OSHA 1910.29: ANSI 14.3 – 2008 and EN 353-1:2014+A1:2017
Manuals and Guides
Name
Description
File Size
Date
Size
VR 500 User Manual
application/pdf 19.32 MB
5/5/2021
19.32 MB
Brochure
Name
Description
File Size
Date
Size
Fall Miller Top Ladder Bracket System Brochure
application/pdf 2.08 MB
5/5/2021
2.08 MB
VR500 Brochure
application/pdf 2.32 MB
5/5/2021
2.32 MB
Others
Name
Description
File Size
Date
Size
DOC0125 Declaration of Conformity
application/pdf 488.14 KB
5/5/2021
488.14 KB
Name
Description
File Size
Date
Size
Name
Description
File Size
Date
Size
SKUs

50163730-001
Söll GlideLoc

50163730-001
Söll GlideLoc