Single Use Protective Clothing
MS 356
Breathable single use protective suit against particles contamination and chemical splashes.
Overview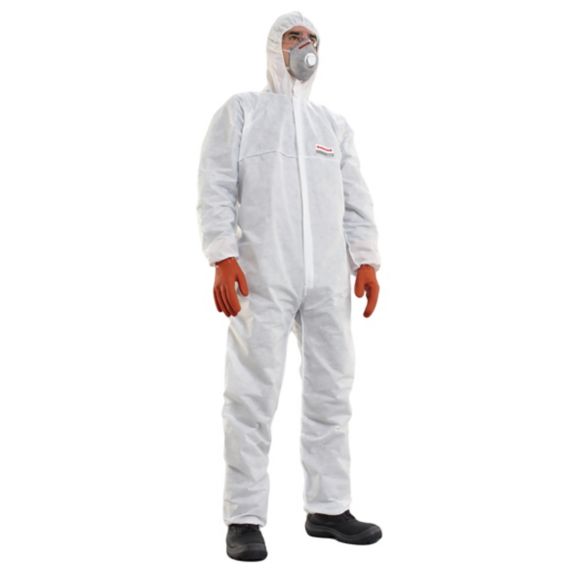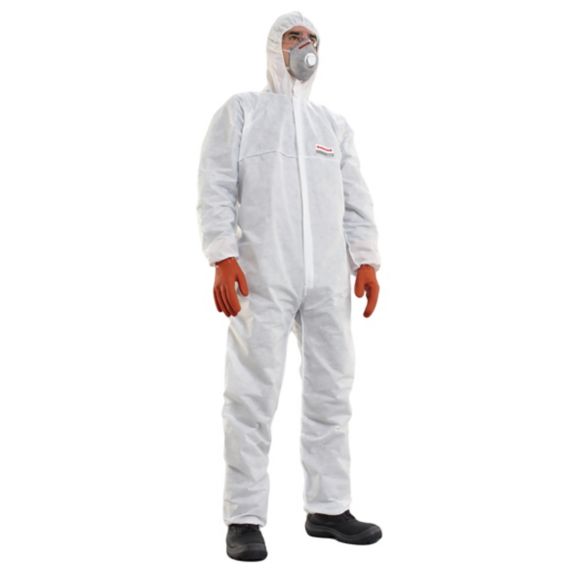 Key Features
Type5&6, Antistatic & Radioactive particules certified coverall. Made of white polypropylene - 55g/m². Elasticated hood, ankles and wrists.

 
    > Comfort:
breathability equal to a t-shirt.
    > Safety: antistatic & radioactive particles certified.
Hazards
Airborne Particulates
Chemical
Contamination
Splash
Regulations
EN 13982-1 - Type 5
EN 13034 - Type 6
EN 1149-1 - Antistatic
EN 1073-2 - Radioactive Particles
Warranty Information
Limitation of use: Do not use the coveralls when there is a defect. When the closing system is faulty, the seams open or any other defect should appear.Warning: The choice and use of personal protective equipment must comply with the European Directive No. 89/656/CEE of 30/11/1989. The employer must have previously analysed and assessed the risks linked to intervention and to those generated by the use of the personal protective equipment selected.
Others
Specifications Met

Type 6

Antistatic

Type 5

Radioactive Particles
Others
Specifications Met

Type 6

Antistatic

Type 5

Radioactive Particles
Specifications Met : Type 6|Antistatic|Type 5|Radioactive Particles
Data Sheet
Name
Description
File Size
Date
Size
Ms 356 Datasheet - Middle East - India
application/pdf 69.95 KB
69.95 KB
Name
Description
File Size
Date
Size
Ms 356 Datasheet - Middle East - India
69.95 KB
69.95 KB
Name
Description
File Size
Date
Size