Single Use Protective Clothing
Spacel® 4000 RA/EBJ
Liquid tight coverall designed to protect workers from chemicals. Its new ergonomics offer a better fitting and protection. Model with elasticated wrists and ankles: double adhesive flap and welded zipper.<br />Category 3 - Serious or fatal hazards.
Overview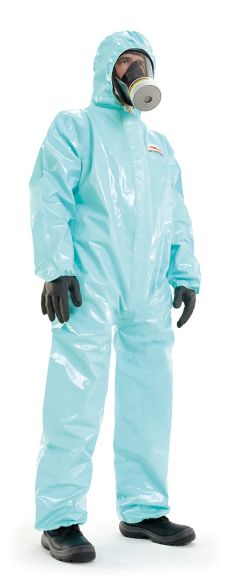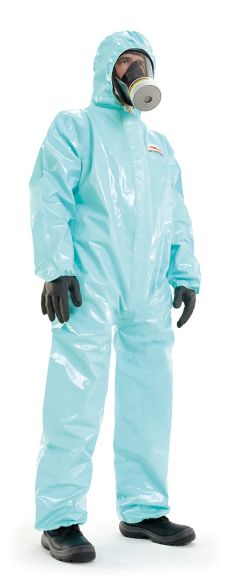 Optimal protection
• Sealed zipper covered with a double adhesive flap.
• Sealed seams.
• Very good abrasion, tear and perforation resistance.
• Watertight due to ''Spaseal'' welding, exclusive to Honeywell Safety Products.
• Excellent visibility.
• Material elongation up to 400%

Ergonomics
• Elasticated hood, waist, wrists and ankles.
• Coverall: Three-layer polyethylene film - green.
• Thickness: 150?m*

* 1 ?m equals 1/1,000,000m = 1 x10-6m = 1 micron.
** RA/EBJ: Adhesive flap / Elasticated arms and legs.
*** RA/GC/PS: Adhesive flap / Glued-on gloves / Welded soles.