Rilevamento nella logistica
N4603 Series Compact, Undecoded 2D Scan Engines
Easy-to-integrate, enhanced performance device that fits into tight mobile device designs
Panoramica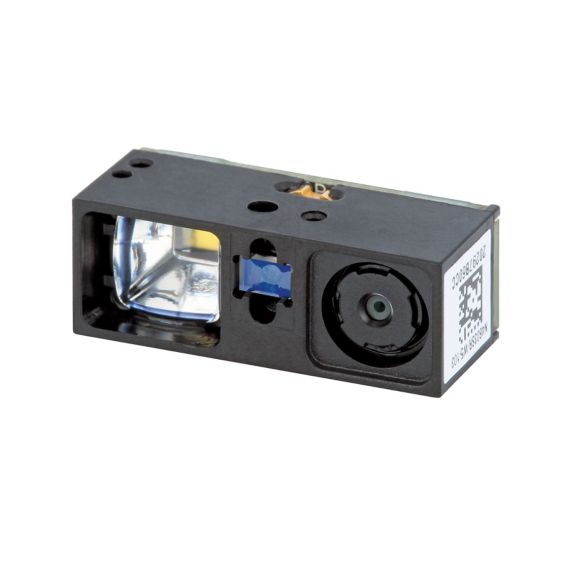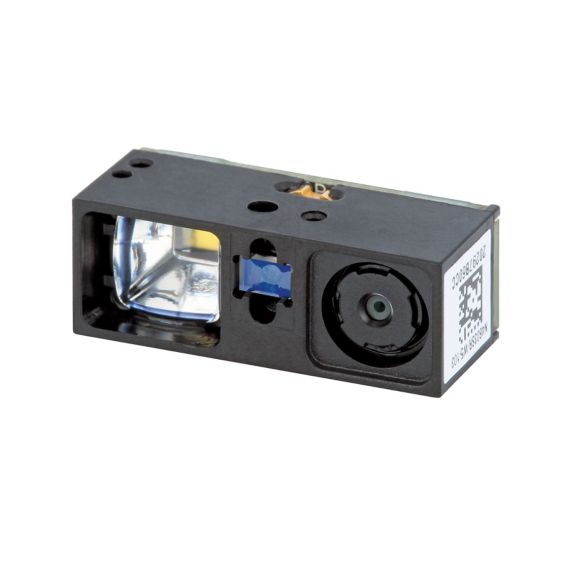 The compact N4603 Series barcode scan engine is an easy-to-integrate, enhanced performance device that fits into tight mobile device designs.
The N4603 Series' dimensions 8,1 mm H x 10,8 mm D [0.32 in H x 0.43 in D], mounting holes and electrical pin-out are the same as the N3603 Series, providing an easy migration path for those customers currently using the N3603 Series. The MIPI interface helps simplify integration into mobile devices that require the most current, as well as traditional, processor interfaces.
Based on a VGA global shutter sensor, the N4603 Series scan engine's maximum motion tolerance of 6 m/s [19.7 ft/s] and scan rate of 120 fps maximum, enable increased scanning speed and productivity. The white LED enhances image capture and colored barcode readability and a laser aiming system is available to match application requirements.
Using the latest host decoder platform from Honeywell, the N4603 Series supports a wide variety of symbologies, including 1D, 2D and OCR. The device also includes advanced features that support reading poorly printed and on-screen barcodes.
The wide operational temperature range (-30°C to 60°C [-22°F to 140°F]) allows expansion into more demanding applications and the lower power consumption increases the battery life provided by a single charge.
The N4603 Series is compatible with Honeywell's N660X Series and N670X Series high-performance 2D scan engines. It uses the same connector as these two scan engine families, reducing integration time and design costs while increasing design flexibility and choice.
The N670X is even slimmer than the N4603 Series and both can fit in compact enclosures. Two different levels of barcode scanning performance may be offered to customers without introducing a housing change or additional accessory design.
POTENTIAL APPLICATIONS
Use in professional-grade, mobile devices such as tablets, wearable scanners, mobile terminals, accessories in retail stores, warehouses and healthcare facilities, as well as delivery, pick-up/drop-off and field servicing.
FEATURES AND BENEFITS
Compact size allows use in tight mobile device designs.
Improved snappiness with global shutter has much higher motion tolerance of 6 m/s versus 0,1 m/s in rolling shutter.
Wide operational temperature range increases potential applications.
Supports optional Honeywell functionalities such as OCR and EasyParse™ for potential use with driving licenses and boarding passes.
Compatible with other Honeywell scan engine families for reduced integration time and design costs, as well as increased design flexibility and choice.
Scheda Tecnica
Nome
Descrizione
Dimensione file
Data
Dimensione
N4603 Series 2D Scan Engines Datasheet
application/pdf 326.38 KB
9/20/2021
326.38 KB
Opuscolo
Nome
Descrizione
Dimensione file
Data
Dimensione
Work Smarter With Honeywell Logistic Sensing --
application/pdf 4.07 MB
11/23/2022
4.07 MB
Fotografia Prodotto
Nome
Descrizione
Dimensione file
Data
Dimensione
N4603 Series 2D Scan Engines Product Photos
application/zip 772.46 KB
9/20/2021
772.46 KB
Nome
Descrizione
Dimensione file
Data
Dimensione
N4603 Series 2D Scan Engines Datasheet
326.38 KB
9/20/2021
326.38 KB
Work Smarter With Honeywell Logistic Sensing --
4.07 MB
11/23/2022
4.07 MB
N4603 Series 2D Scan Engines Product Photos
772.46 KB
9/20/2021
772.46 KB
Nome
Descrizione
Dimensione file
Data
Dimensione
N4603 Series 2D Scan Engines Datasheet
326.38 KB
9/20/2021
Work Smarter With Honeywell Logistic Sensing --
4.07 MB
11/23/2022
N4603 Series 2D Scan Engines Product Photos
772.46 KB
9/20/2021