Rilevamento nella logistica
N4680 Series Compact, Decoded 2D Scan Engines
One-piece design, fully decoded 2D scan engine that utilizes Honeywell's latest imaging and decoding technology
Panoramica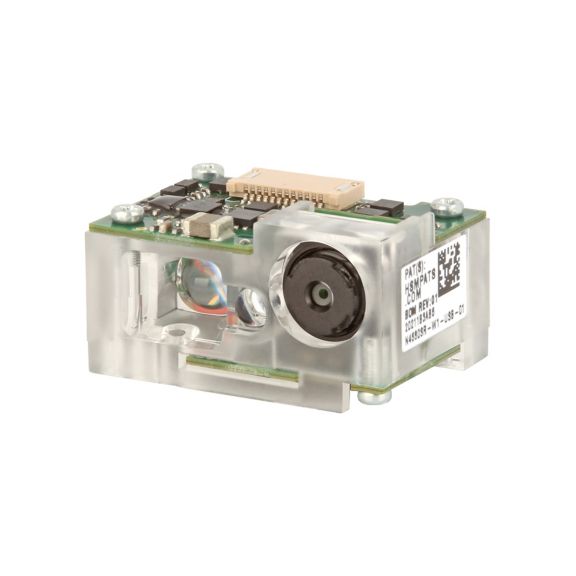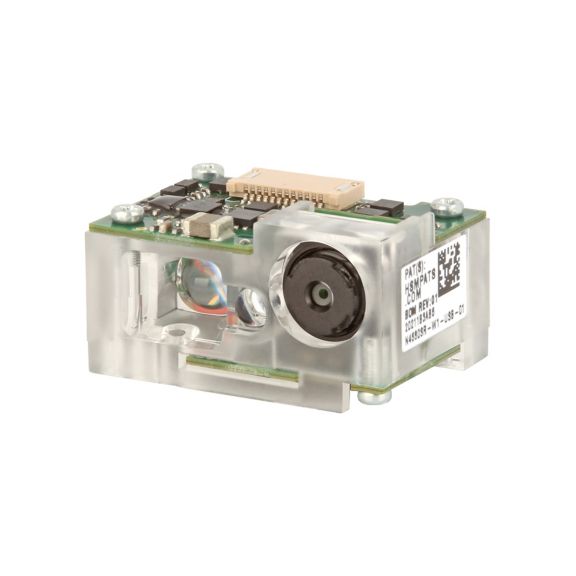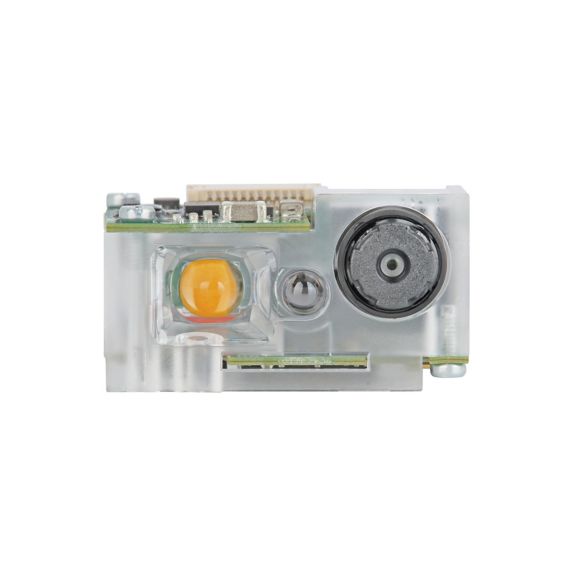 Honeywell's next generation, compact decoded N4680 Series 2D scan engine is available in either TTL serial or USB versions, both with an industry-standard, 12-pin ZIF connector. To provide an easier migration path for customers using its predecessor, the Honeywell N3680 Series, the N4680 Series scan engine is the same mechanical size and features the same mounting holes and electrical pin-out to create a drop-in replacement. For legacy customers using the Gen5 5x00 and EAxx platforms, the N4680 Series provides an upgrade path to better performance in a more compact one-piece package.
The N4680 Series scan engine is extremely motion tolerant to reach 6 m/s with its image capture at the rate of 120 fps maximum. Its powerful processor is 2.5 times faster. With the latest decoder platform from Honeywell, this device supports a wide variety of symbologies, including 1D, 2D, and OCR . It also includes advanced features that support reading poorly-printed and on-screen barcodes. These attributes make the N4680 Series scan engine useful to address the growing trend of many paperless, contactless applications.
The N4680 Series allows customers simple integration either with standard serial TTL or USB interface, a compact form factor and no mechanical design issues in dealing with an extra cable and decoder board. Whether you are looking for a scan engine to handle scanning-intensive applications, like many hand-held terminals, or need a compact size to fit into tight mechanical designs, the N4680 Series provides your answer for both mobile and fixed applications.
FEATURES AND BENEFITS
Drop-in replacement for the Honeywell N3680 Series scan engines with the same electrical and mechanical compatibility, but with a much higher motion tolerance that allows customers to design the device into scanning-intensive applications.
Fully integrated, one-piece design scan engine, so there's no need for an extra decoder board or host decoder programming. The N4680 Series does not require a separate CPU or OS for integration into a device.
Improved snappiness with global shutter has much higher motion tolerance of 6 m/s versus 0,1 m/s in rolling shutter.
Supports beyond barcode functionalities such as OCR and TotalFreedom™ that offer an open-system architecture for developing software plug-ins to implement value-added custom features such as Honeywell's EasyDL™.
Wide operating temperature range provides application flexibility.
Scheda Tecnica
Nome
Descrizione
Dimensione file
Data
Dimensione
N4680 Series 2D Scan Engines Datasheet
application/pdf 356.01 KB
9/20/2021
356.01 KB
Manuali e Guide
Nome
Descrizione
Dimensione file
Data
Dimensione
Optical Sensing Pocket Guide --
application/pdf 2.56 MB
11/1/2022
2.56 MB
N4680/CF4680 Decoded Scan Engine and 2D Imager Module - User Guide
application/pdf 7.17 MB
9/20/2021
7.17 MB
Optical Sensing Pocket Guide
application/pdf 2 MB
10/1/2021
2 MB
Opuscolo
Nome
Descrizione
Dimensione file
Data
Dimensione
Work Smarter With Honeywell Logistic Sensing --
application/pdf 4.07 MB
11/23/2022
4.07 MB
Nome
Descrizione
Dimensione file
Data
Dimensione
Nome
Descrizione
Dimensione file
Data
Dimensione
N4680 Series 2D Scan Engines Datasheet
356.01 KB
9/20/2021
Optical Sensing Pocket Guide --
2.56 MB
11/1/2022
N4680/CF4680 Decoded Scan Engine and 2D Imager Module - User Guide
7.17 MB
9/20/2021
Optical Sensing Pocket Guide
2 MB
10/1/2021
Work Smarter With Honeywell Logistic Sensing --
4.07 MB
11/23/2022