Анкерные соединители
Miller Grip Friction Bolt Anchorage Connector
Miller Grip Friction Bolt Anchorage Connector
Обзор продукта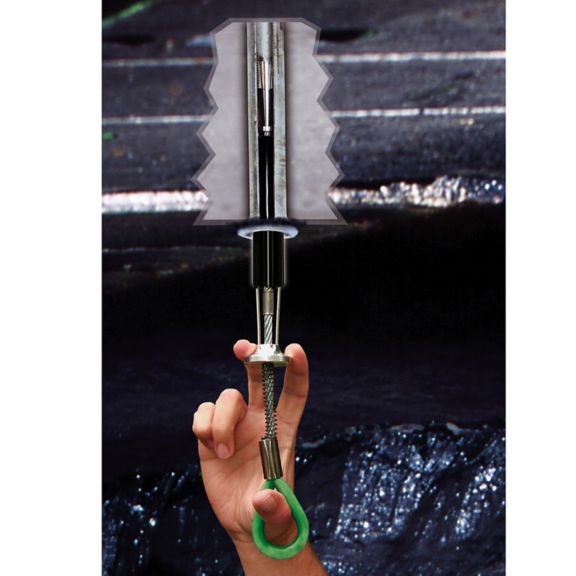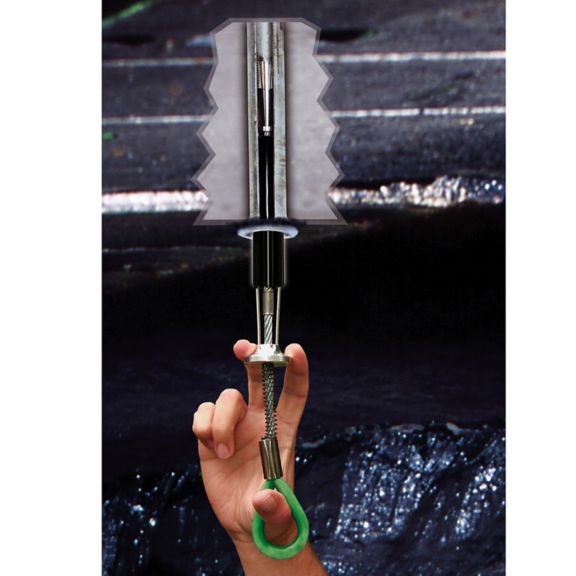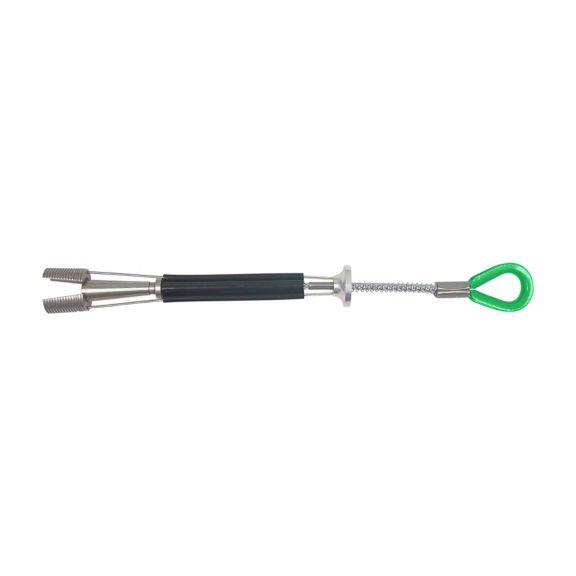 DESIGNED FOR MINING APPLICATIONS
A portable/reusable anchorage connector: designed exclusively for use with a friction bolt. A safe anchor point for a single user is established when the Miller Grip Friction Bolt Anchor is inserted into a friction bolt with an outside diameter of 1-1/2 in. (39 mm).
Multiple Applications
The Grip Friction Bolt Anchorage Connector can be used in mine shafts: railway or road tunnels and underground storage caverns.
Quality Delivered
Meets all aplicable ANSI A10.14: Z359.1 and OSHA 1926.502 requirements.
Features & Benefits:
The reusable Miller Grip Friction Bolt Anchorage Connector can be removed and simply re-installed in a new location
Rated for 10:000 lbs. (4:536 kg) ultimate tensile strength
Constructed of stainless steel: aluminum and other non-corrosive materials for a longer service life
Miller Grip Friction Bolt Anchor can be used with SkyGrip Horizontal Lifeline components for a two-person system (see SkyGrip Kit [SG494/60FT] for details)
Others
Ring Diameter
Maximum Weight Capacity
Breaking Strength
For Use With
Product Material

7x19 Galvanized Cable

Zinc Plated Steel

Zinc Plated Spring Steel

7x19 Galvanized Cable

304 Stainless Steel

6061 T-6 Aluminum

Zinc Plated Steel

Zinc Plated Spring Steel

Zinc Plated Copper

1x19 Galvanized Cable

Polyurethane

304 Stainless Steel

6061 T-6 Aluminum

Zinc Plated Copper
Others
Product Material

7x19 Galvanized Cable

Zinc Plated Steel

Zinc Plated Spring Steel

7x19 Galvanized Cable

304 Stainless Steel

6061 T-6 Aluminum

Zinc Plated Steel

Zinc Plated Spring Steel

Zinc Plated Copper

1x19 Galvanized Cable

Polyurethane

304 Stainless Steel

6061 T-6 Aluminum

Zinc Plated Copper
For Use With : Anchorage Connectors
Product Material : 7x19 Galvanized Cable|Zinc Plated Steel|Zinc Plated Spring Steel|7x19 Galvanized Cable | 304 Stainless Steel | 6061 T-6 Aluminum | Zinc Plated Steel | Zinc Plated Spring Steel | Zinc Plated Copper | 1x19 Galvanized Cable | Polyurethane|304 Stainless Steel|6061 T-6 Aluminum|Zinc Plated Copper
Ring Diameter : 1.5 inch|1.5 millimetre
Maximum Weight Capacity : 181.4 keg|181.4 US Pound
Breaking Strength : 44|44 US Pound
Руководства и инструкции
Name
Description
File Size
Date
Size
Miller Grip Friction Bolt Anchorage Connector User Manual
application/pdf 139.21 KB
11/3/2021
139.21 KB
Name
Description
File Size
Date
Size
Miller Grip Friction Bolt Anchorage Connector User Manual
139.21 KB
11/3/2021
139.21 KB
Name
Description
File Size
Date
Size
Miller Grip Friction Bolt Anchorage Connector User Manual
139.21 KB
11/3/2021