Barcode scan modules
Vuquest™ 3300g 2D Imager Module
Aggressive scanning. Fixed mount. Easy to install. Multiple interfaces. LED aimer. Durable. Remote configurability.
Overview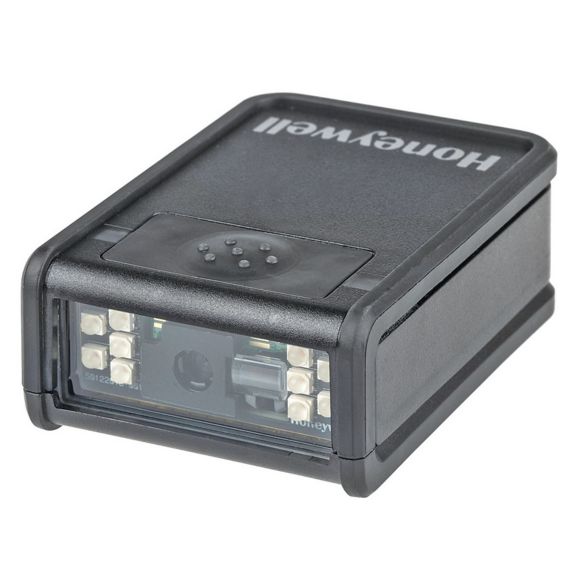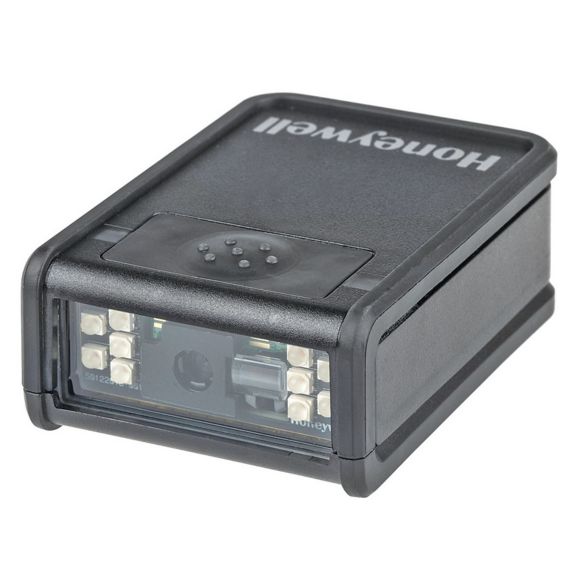 The Honeywell Vuquest 3330g OEM 2D imager offers aggressive scanning of all 1D and 2D barcodes. And we built its durable, flexible form factor to accelerate integration into your solutions.
Designed for OEM fixed mount and kiosk integrations, the 3330g imager is easy to install onto a bracket, available with multiple interfaces, and supports presentation mode scanning.
These capabilities make the Vuquest 3330g imager easy to tailor to your environment. And our TotalFreedom software plug-ins expand the imagers capabilities to include OCR capture and reading, driving license parsing, and boarding pass scanning.
The 3330g imager is ready for ever-changing data capture needs. It can be incorporated into your design as a 1D-only device, and then affordably upgraded to 2D scanning at any time. This upgradeability freedom protects your investment and can extend your product lifecycles, allowing you to match new market and customer requirements without costly redesigns.
Easy to install, flexible, and upgradeable: Vuquest 3330g imager is the ideal OEM imager for your fixed-mount solution.
Features
Aggressive scanning: Superior 1D and 2D barcode reading performance, whether on paper or mobile phone screens.
Safe, LED-based aimer: Eliminates any risk of eye injury.
Ideal for customer-facing environments where customers use the barcode scanner themselves.
Compact and flexible to your needs: Compact size, multiple interfaces and ease of mounting make 3330g flexible to fit your design requirements.
Start with 1D, upgrade to 2D later: Protect your investment and extend your product lifecycles: incorporate the 3330g into your design as a 1D-only device, then affordably upgrade to 2D scanning at any time.
Remote management saves time and money: Simplify support needs and enjoy reduced total cost of ownership by remotely managing installed devices.
Key Applications
Self-service, interactive kiosks and smart lockers
Access control and check-in
Ticket validation
Retail point-of-sale
Financial
Medical diagnostic and analytical equipment
Designed to read barcodes directly off mobile phone screens ̵1: ideal for customer-facing applications such as OEM fixed mount and kiosk integrations.
Contactless technology and automation are transforming the way we live and work. Honeywell Logistics Sensing is developing the latest vision solutions to support a wide range of applications for: access control, retail, healthcare, transportation and logistics, warehouse and distribution, and hospitality.
Find out more
Data Sheet
Name
Description
File Size
Date
Size
Vuquest 3330g 2D Imager Module Datasheet
application/pdf 90.65 KB
7/15/2021
90.65 KB
Manuals and Guides
Name
Description
File Size
Date
Size
VuQuest™ 3330g User's Guide
application/pdf 3.35 MB
7/15/2021
3.35 MB
Optical Sensing Pocket Guide --
application/pdf 4.48 MB
4/25/2023
4.48 MB
VuQuest™ 3330g Quick Start Guide
application/pdf 502.83 KB
7/15/2021
502.83 KB
Brochure
Name
Description
File Size
Date
Size
Work Smarter With Honeywell Logistic Sensing --
application/pdf 4.07 MB
4/25/2023
4.07 MB
Technical Note
Name
Description
File Size
Date
Size
Reg Sheet-3330
application/pdf 1.07 MB
7/15/2021
1.07 MB
Product Photo
Name
Description
File Size
Date
Size
VuQuest 3330g 2D Imager Module Lowres Photo
image/jpeg 14.3 KB
7/15/2021
14.3 KB
VuQuest 3330g 2D Imager Module Highres Photo
image/jpeg 132.19 KB
7/15/2021
132.19 KB
Name
Description
File Size
Date
Size
Name
Description
File Size
Date
Size