Mobile
Apex 3 Mobile Receipt Printer
Apex 3 Mobile Receipt Printer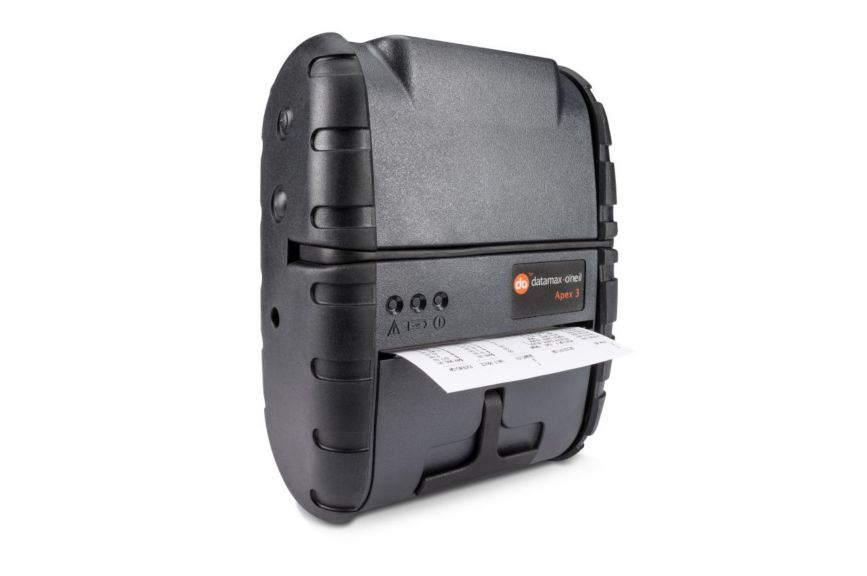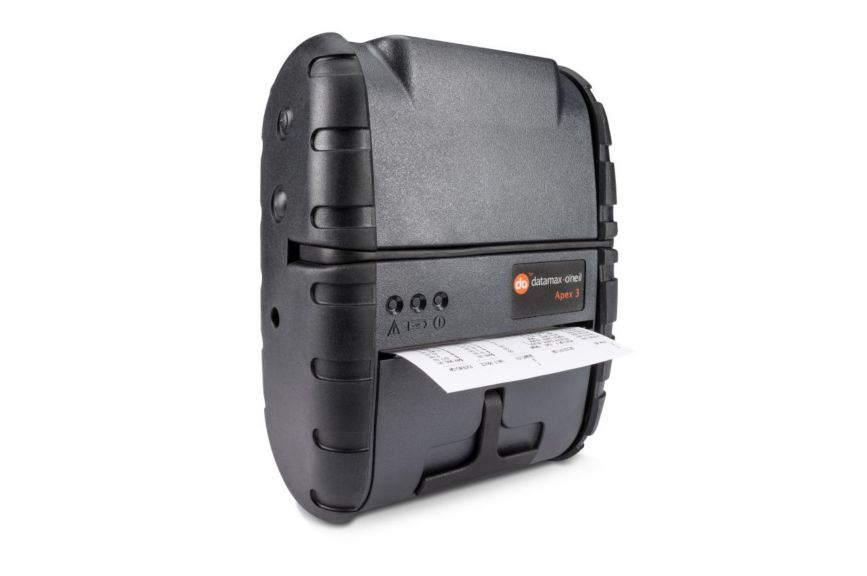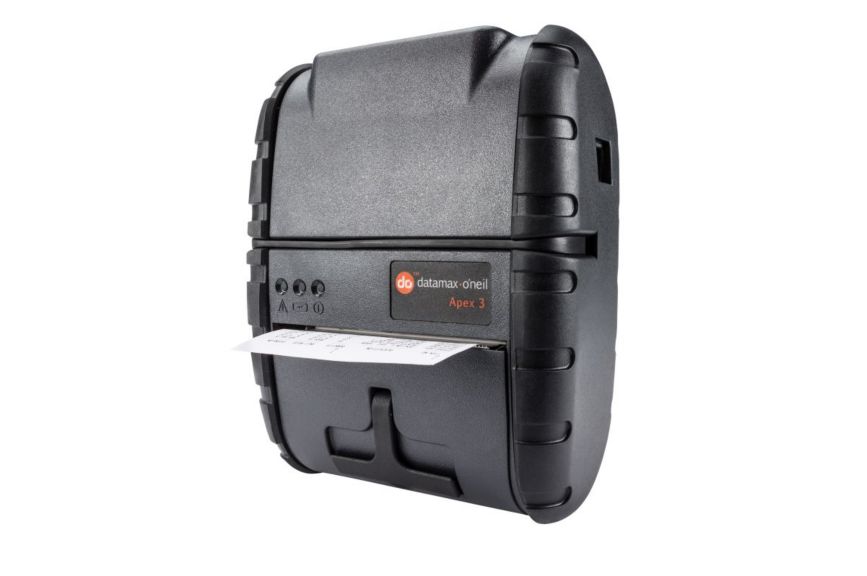 Apex series printers give you the features you really need without the costly extras found in other products. Apex printers are an economical solution for portable receipt printing that meets your needs without sacrificing quality or performance.
Apex printers are light enough to wear all day, everyday and small enough that they don':t hinder movement.
MS DOS and Windows compatible. Print utilities and drivers available for most systems.
Supports the printing of graphics, 1D and 2D bar codes.
Shipped with a battery, power supply, belt clip or shoulder strap, sample media and RS232 or USB wireless communications.
Supported by Arm-7, 32-bit architecture RISC processor, making them as fast as printers costing almost twice as much.
Apex Durable Mobile Receipt Printers are an affordable, economical way to meet the constantly changing requirements connected to field service, transportation, retail and law enforcement applications. Lightweight, easy-to-carry Apex printer models are available for portable receipt printing. With Apex printers, you get the features you really need without the costly extras found in other products. The Apex series come standard with wireless communication, fast print speed, ample memory and fast processing power that lets it keep pace with printers costing significantly more. Additional features and benefits include:
Lightweight, compact design allows you to comfortably wear an Apex printer on your belt or with a shoulder strap during long work shifts.
Simple drop-in paper system allows you to quickly replace paper rolls.
All resident fonts and firmware are integrated into flash memory and are directly under your control.
High capacity Li-Ion battery is included with easy charging options.
Available with an optional magnetic strip card reader and Bluetooth®: or IrDA wireless communication.
Specifications at a glance:
Printhead: Direct thermal
Resolution: 8 dots/mm (203 dpi)
Print mechanism speed: 51 mm (2 in) per second
Features
Features
Compatible Drivers

Windows Desktop

Form Fiesta Page Printing Utility

Bootloader

Windows CE

Application

Law Enforcement

Retail

Transportation
Dimensions
Overall Dimensions

6.1 x 5 x 2.3 in

15.6 x 12.7 x 5.8 cm
Printing Specifications
Resolutions
2D Barcodes
Linear Barcodes

Interleaved 2 of 5

UPC/EAN/JAN

Codes 39

Codabar

UCC/EAN-128

GS1 DataBar

Code 93

Code128 A/B/C
Network
Communications Protocol

IrCOMM v1.0

IrLPT v1.0

Version 2.1 IrDA

Wireless Communication
Environmental
Storage Temperature Range

- 4 - 140 °F

- 20 - 60 °C

Operating Temperature
Operating Humidity
Features
Compatible Drivers

Windows Desktop

Form Fiesta Page Printing Utility

Bootloader

Windows CE

Application

Law Enforcement

Retail

Transportation
Dimensions
Overall Dimensions

6.1 x 5 x 2.3 in

15.6 x 12.7 x 5.8 cm
Printing Specifications
Linear Barcodes

Interleaved 2 of 5

UPC/EAN/JAN

Codes 39

Codabar

UCC/EAN-128

GS1 DataBar

Code 93

Code128 A/B/C
Network
Communications Protocol

IrCOMM v1.0

IrLPT v1.0

Version 2.1 IrDA
Environmental
Storage Temperature Range

- 4 - 140 °F

- 20 - 60 °C
Features : Lightweight|Durable
Compatible Drivers : Windows Desktop|Form Fiesta Page Printing Utility|Bootloader|Windows CE
Application : Law Enforcement|Retail|Transportation
Overall Dimensions : 6.1 x 5 x 2.3 in|15.6 x 12.7 x 5.8 cm
2D Barcodes : PDF417|QR-Code
Linear Barcodes : Interleaved 2 of 5|UPC/EAN/JAN|Codes 39|Codabar|UCC/EAN-128|GS1 DataBar|Code 93|Code128 A/B/C
Printer Media Type : Receipt Paper
Communications Protocol : IrCOMM v1.0|IrLPT v1.0|Version 2.1 IrDA
Wireless Communication : Bluetooth
Storage Temperature Range : - 4 - 140 °F|- 20 - 60 °C
Operating Temperature : 14 - 122 °F|- 10 - 50 °C
Operating Humidity : 10 - 85 %
Data Sheet
Name
Description
File Size
Date
Size
Apex Mobile Printer Data Sheet
715.78 KB
12/3/2020
PDF 715.78 KB
Manuals and Guides
Name
Description
File Size
Date
Size
Apex & Andes Series Programmer's Manual
368.07 KB
7/30/2020
PDF 368.07 KB
Apex 2 Users Guide (P/N 7A300019-2 Rev B)
540.28 KB
12/3/2020
PDF 540.28 KB
APEX 2 Quick Start Guide (P/N 7A300030 Rev B)
379.88 KB
12/3/2020
PDF 379.88 KB
Apex 4 User Guide (P/N 7A300024-2 Rev A)
494.87 KB
12/3/2020
PDF 494.87 KB
Apex 3 Users Guide (P/N 7A300020-2 Rev B)
569.26 KB
12/3/2020
PDF 569.26 KB
APEX 3 Quick Start Guide (P/N 7A300027 Rev B)
493.27 KB
12/3/2020
PDF 493.27 KB
Regulatory Information
Name
Description
File Size
Date
Size
Regulatory Sheet for Apex Series Printers (P/N APEX-ML-RS Rev A)
1.91 MB
12/3/2020
PDF 1.91 MB
Name
Description
File Size
Date
Size

78828S1R-3
Apex 3 Mobile Printer RS-232, Bluetooth, Magnetic Card Reader

78828S1-3E
Apex 3, RS-232, Bluetooth

78828U1R-4
Apex 3 Mobile Printer USB, iOS Bluetooth, Magnetic Card Reader

78828U1-3
Apex 3 Mobile Printer USB, Bluetooth, EU

78828I1
Apex 3 Mobile Printer RS-232, IrDA

78828U1-4
Apex 3 Mobile Printer USB, iOS Bluetooth

78828S1-4
Apex 3 Mobile Printer RS-232, iOS Bluetooth

78828S1-3
Apex 3 Mobile Printer RS-232, Bluetooth