Anchorage Systems
Miller SkyGrip™ Temporary Horizontal Lifeline Systems
Miller SkyGrip™ Temporary Horizontal Lifeline Systems
Overview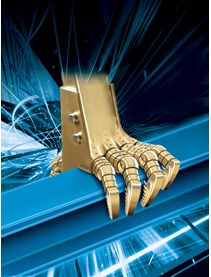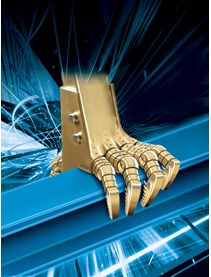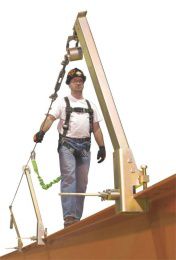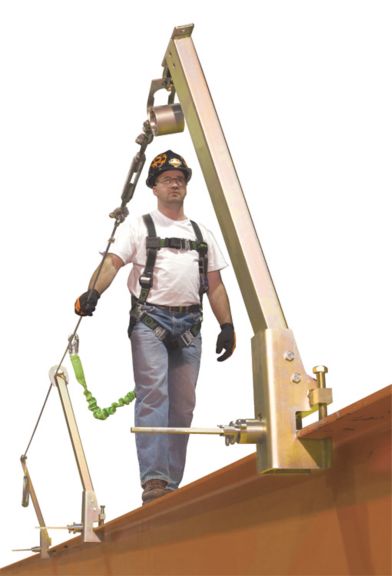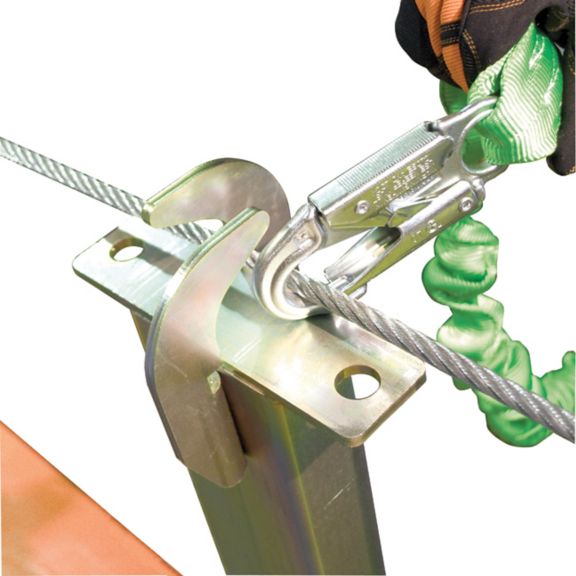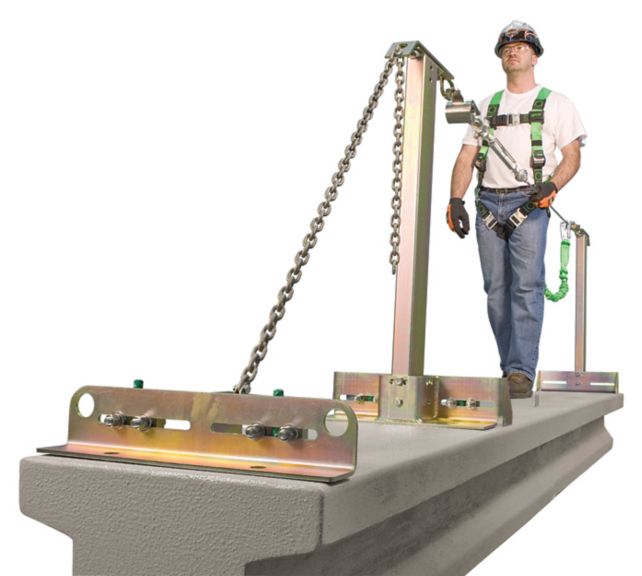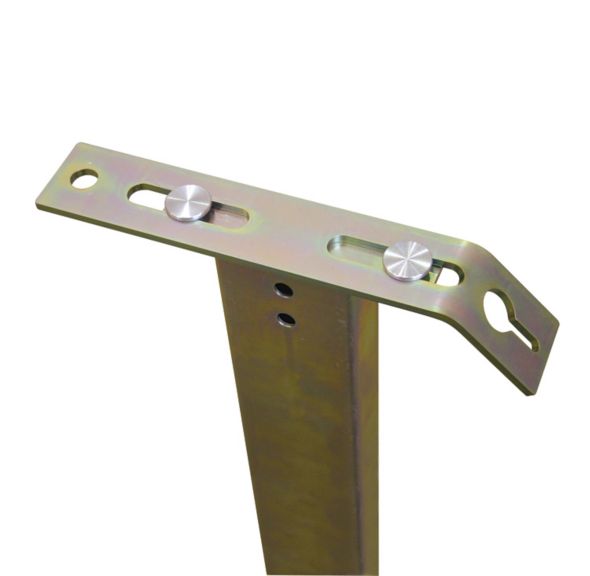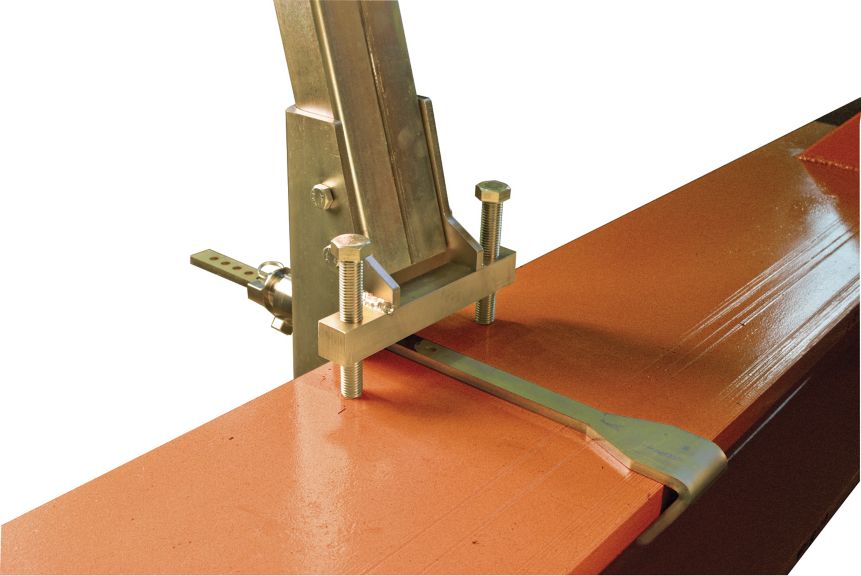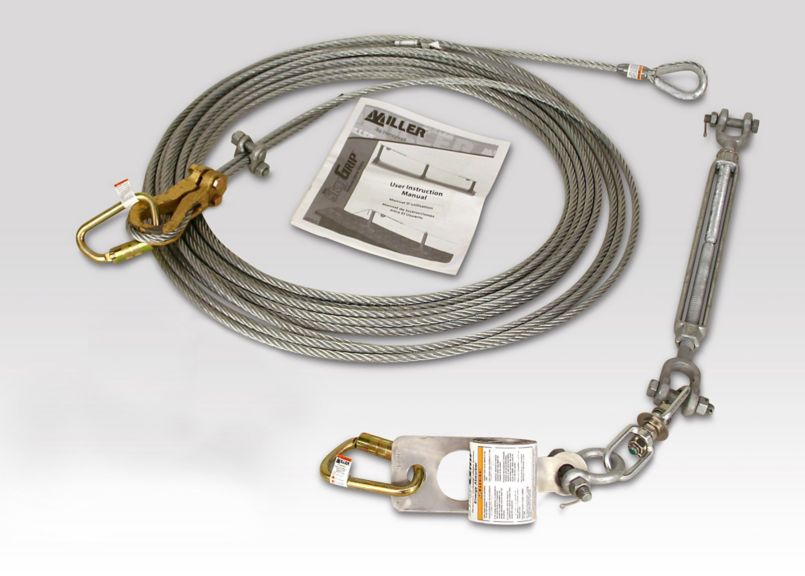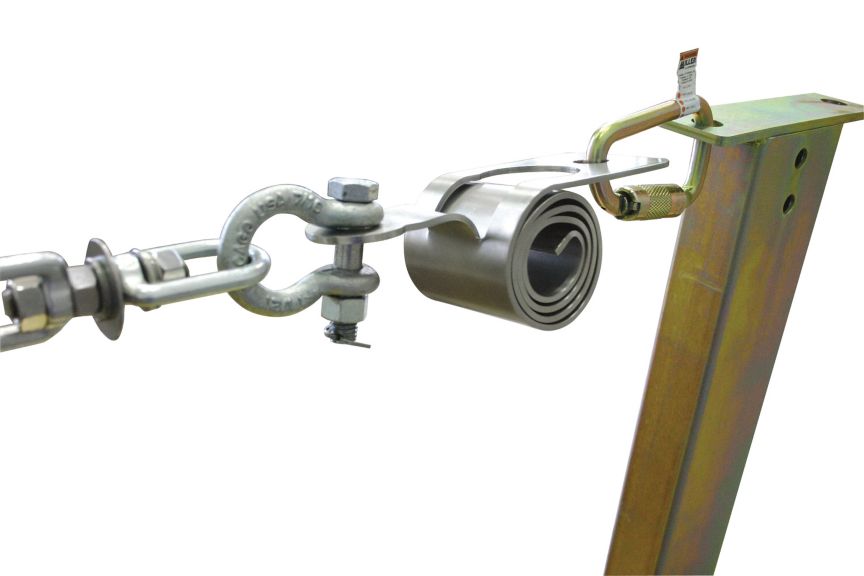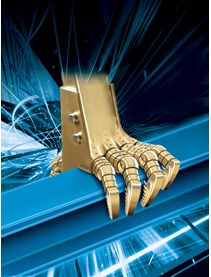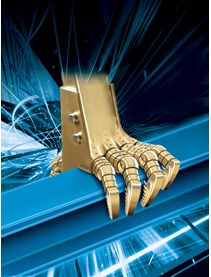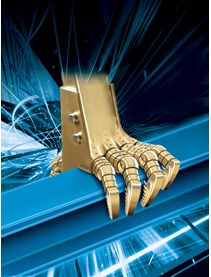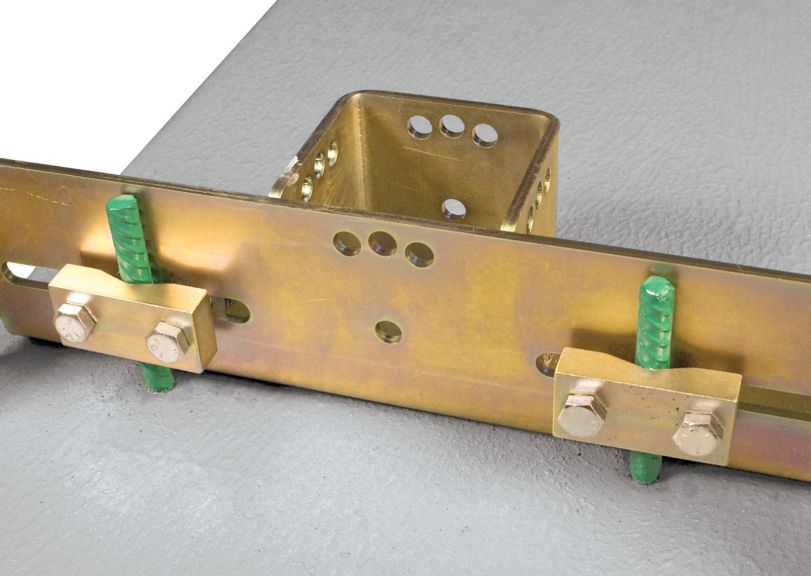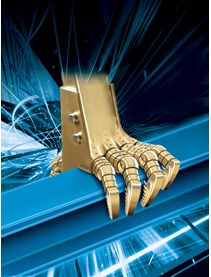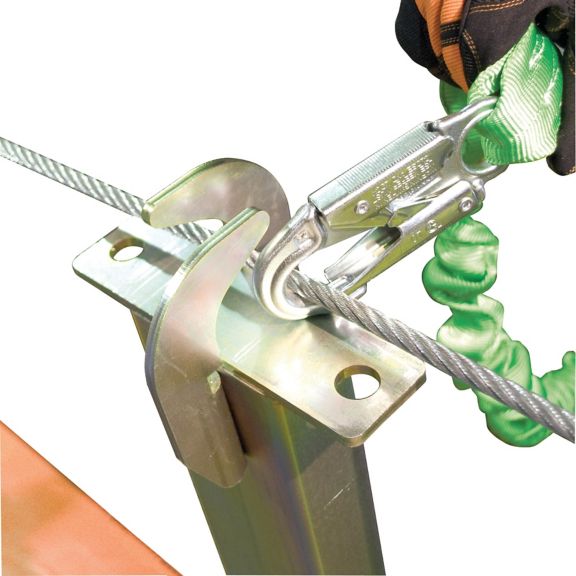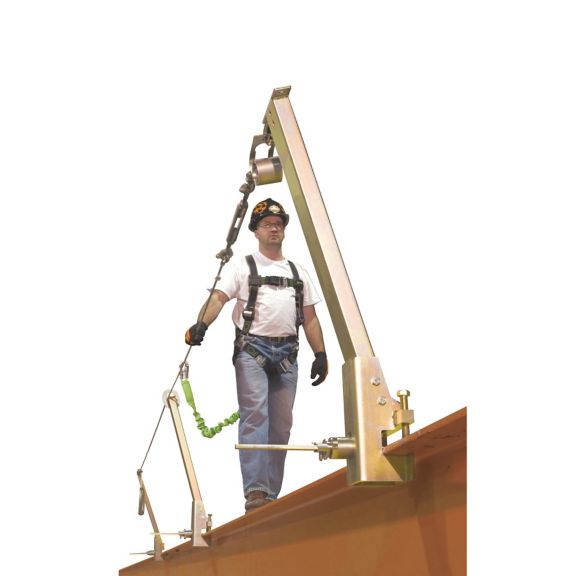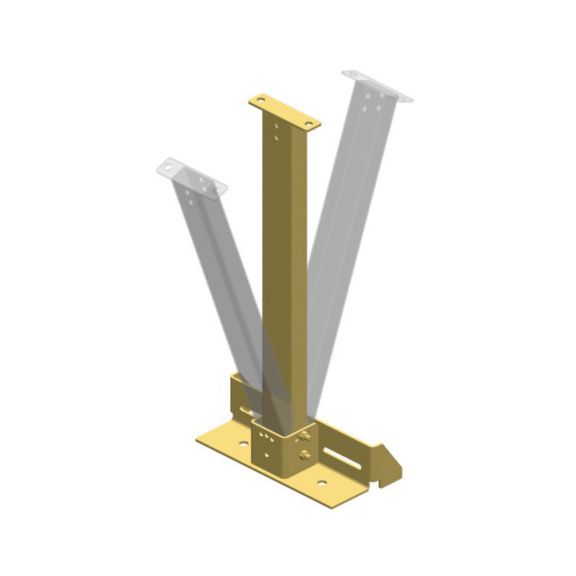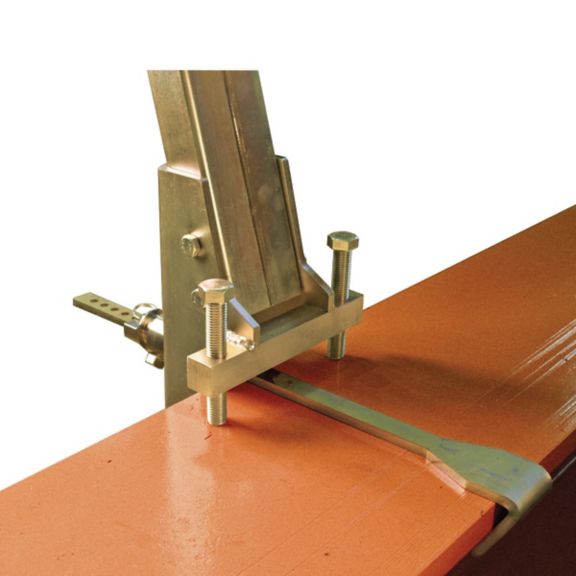 MAXIMUM GRIPPING POWER
The Miller SkyGrip™ HLL Cable Systems are designed for easy installation on steel or concrete applications. A variety of innovative features have been engineered into these new systems: making them extremely user friendly with enhanced safety considerations.
Compact and Lightweight
Provides for easier handling: installation and storage.
Above-the-Beam Adjustment
Patent-pending design allows for easy one-person installation and dismantle: increasing safety and productivity.
Features & Benefits:
Systems available for steel and concrete applications
Interchangeable stanchion posts enable systems for steel applications to be converted to concrete applications and systems for concrete applications to be converted for steel applications
Stainless steel energy absorber minimizes fall clearance
Tension indicator ensures proper tensioning critical to knowing fall clearance
Continuous pass-through design
Miller SkyGrip™ Systems for Steel Applications
Quick grip above-the-beam adjustment – patent-pending design allows for easy one-person installation and dismantle: increasing safety and productivity
Two base/crossbar adjustment systems accommodate wide range of steel beam sizes
Low-profile crossbar – reduces trip hazard
Miller SkyGrip™ Systems for Concrete Applications
Unique stanchion adjustment that allows the anchorage to be re-positioned: minimizing obstruction and increasing safety
Uniquely designed for angled adjustment – swings out of the way when placing deck-pans between beams (common in bridge construction)
Slider bracket tensions tie-back chain to minimize fall clearance
For concrete applications: bases can be positioned parallel or perpendicular to the beam
Others
Beam Flange Thickness
Beam Flange Width
System Length

120 foot

180 foot

300 foot

Number of Energy Absorbers Per System
Number of Brackets Per Sytem
Workers Per System
Stanchion Style

Interchangeable Stanchion Posts
Others
System Length

120 foot

180 foot

300 foot

Number of Energy Absorbers Per System

Number of Brackets Per Sytem

Stanchion Style

Interchangeable Stanchion Posts
Beam Flange Thickness : 2.25-3.37 inch|2.25-3.37
Beam Flange Width : 12-36 inch
System Length : 120 foot|180 foot|300 foot
Number of Energy Absorbers Per System : 1|2
Number of Brackets Per Sytem : 1|2
Workers Per System : 2|4|5|6
Stanchion Style : Interchangeable Stanchion Posts
Manuals and Guides
Name
Description
File Size
Date
Size
SkyGrip User Manual
application/pdf 1.5 MB
7/15/2021
1.5 MB
Brochure
Name
Description
File Size
Date
Size
SkyGrip Brochure
application/pdf 2.23 MB
7/15/2021
2.23 MB
Others
Name
Description
File Size
Date
Size
SkyGrip Permanent Lifeline Product Sheet
application/pdf 2.85 MB
7/15/2021
2.85 MB
SkyGrip Permanent Lifeline SKU Sheet
application/pdf 418.45 KB
7/15/2021
418.45 KB
SkyGrip Temporary Lifeline SKU Sheet
application/pdf 156.57 KB
7/15/2021
156.57 KB
SkyGrip Temporary Lifeline FAQ'S
application/pdf 379.84 KB
7/15/2021
379.84 KB
Name
Description
File Size
Date
Size
Name
Description
File Size
Date
Size
SKUs

SGAS-SS
Stainless Steel Anchor Shackle

SGIH
Intermediate pass-through kit

SGS18/300FT
300ft system for 6 workers - 4 intermediate stanchions

SGSEXT18
Standard Extension bar w/adjuster - Beam Flange Width 4'' to 18'' and Beam Flange Thickness up to 2-1/4''

SGSEXT36
Large extension bar w/adjuster - Beam Flange Width 12'' to 36'' and Beam Flange Thickness 2-1/4'' to 3-3/8''

SGSEXTPIN
Replacement pin for Sky Grip extension bar

SGTB
Turnbuckle, 5/8 inch

SGTB-FS
SKYGRIP SS TURNBUCKLE

SGTI
SkyGrip tension indicator

SGTI-SS
SKYGRIP SS TENSION INDICATOR

SGAS-SS
Stainless Steel Anchor Shackle

SGIH
Intermediate pass-through kit

SGS18/300FT
300ft system for 6 workers - 4 intermediate stanchions

SGSEXT18
Standard Extension bar w/adjuster - Beam Flange Width 4'' to 18'' and Beam Flange Thickness up to 2-1/4''

SGSEXT36
Large extension bar w/adjuster - Beam Flange Width 12'' to 36'' and Beam Flange Thickness 2-1/4'' to 3-3/8''

SGSEXTPIN
Replacement pin for Sky Grip extension bar

SGTB
Turnbuckle, 5/8 inch

SGTB-FS
SKYGRIP SS TURNBUCKLE

SGTI
SkyGrip tension indicator

SGTI-SS
SKYGRIP SS TENSION INDICATOR