Anchorage Systems
Miller Vi-Go™ Cable Sleeves
Cable Sleeves with integrated shock absorber for the Miller Vi-Go Ladder Climbing System
Overview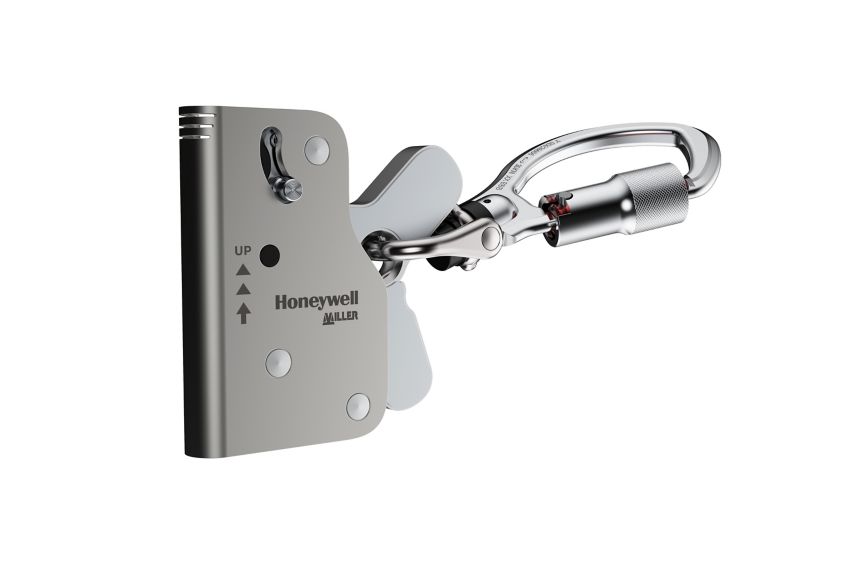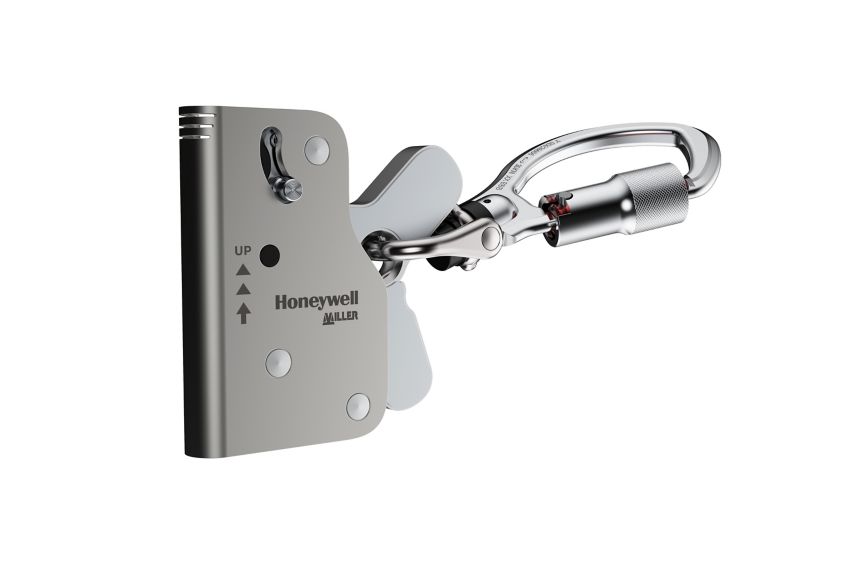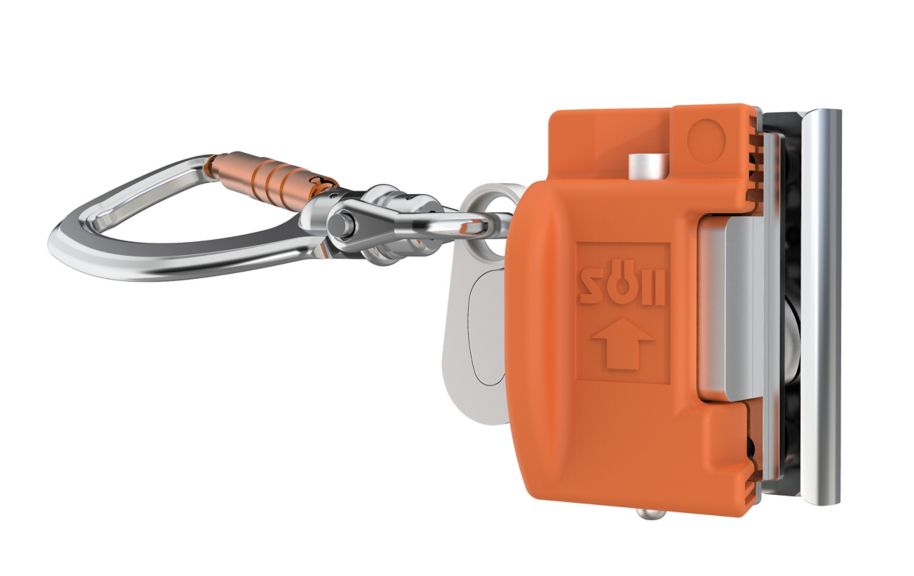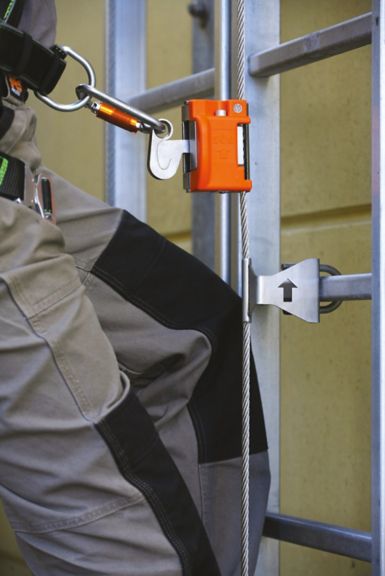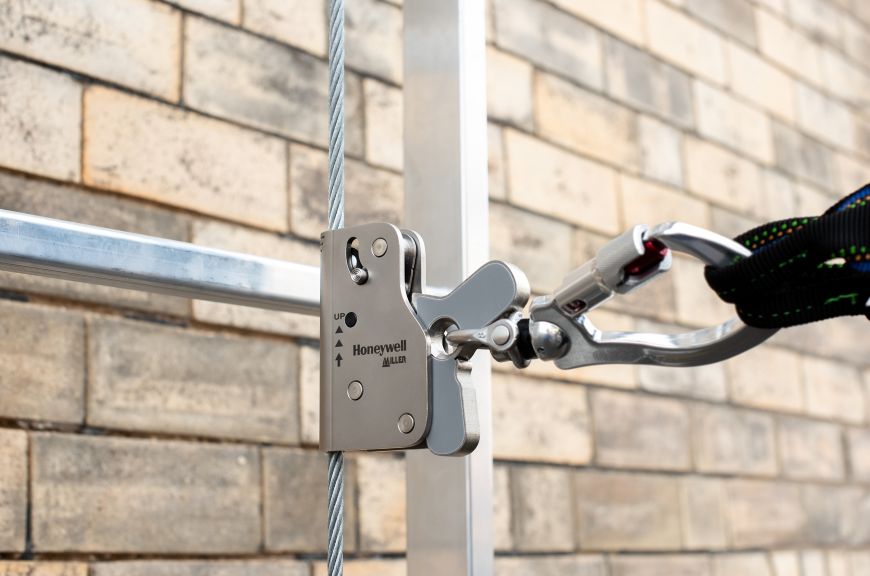 Vi-Go cable sleeve for Automatic Pass-ThroughUninterrupted Fall Protection
Uniquely-designed: patent-pending Vi-Go™ Cable Sleeve automatically bypasses intermediate cable guides: keeping both hands free for climbing: travels smoothly along cable and locks instantly in the event of a fall.
Easy: One-Hand Operation
No pins/chains or external parts to lose or damage.
Features and benefits
Automatic pass-through cable guides secure lifeline to prevent cable wear and enable the system to accommodate curves.
Withstand harsh environments– The Vi-Go Cable Sleeve is constructed with durable: corrosion-resistant aluminum and stainless steel components
Attachment mechanism engineered to prevent incorrect installation: ensuring greater safety. Unit will not open if attached incorrectly
Cable sleeve integrated shock-absorbing element
Accommodate 5/16-in.(8 mm)or 3/8-in.(10 mm)cable
.
VC300 cable sleeve for Manual Pass-ThroughHighest safety
Double action mechanism to prevent accidental unlocking of the fall arrester from the cable
Visual fall indicator to reveal whether the shock absorber has been deployed
Patented cable edge protection design to prevent damage to the cable in the case of fall
An integrated mechanism that prevents incorrect attachment of the fall arrester to the cable (head first)
Tri-lock swivel carabiner
Superior comfort
Improved productivity when attaching the fall arrester to the cable using a single hand operation
Optimized design for smooth sliding to help reduce fatigue
Large, easy-to-grip carabiner for ease of opening and closing when wearing gloves
Carabiner with swivel connection to allow freedom of movement and rotation in all directions
Robust and durable
Fully stainless steel parts for longer life, corrosion resistance and low maintenance
Stainless steel shock absorber to increase product life and reduce cost of ownership when compared with textile absorbing elements
Universally applicable
Certified for workers weighing 88 lbs to 310 lbs
Tested for cables operating at temperatures ranging from -58°F to 122°F
Certified according to OSHA 1910.29, ANSI 14.3 – 2008, EN 353-1:2014+A1:2017
Manuals and Guides
Name
Description
File Size
Date
Size
Söll Vi-Go - Installation Guide
application/pdf 3.33 MB
7/15/2021
3.33 MB
Miller VC300 - User Guide
application/pdf 3.32 MB
7/15/2021
3.32 MB
Brochure
Name
Description
File Size
Date
Size
Miller Vi-Go Vertical Cable System - Brochure
application/pdf 3.91 MB
7/15/2021
3.91 MB
Name
Description
File Size
Date
Size
Miller Vi-Go Vertical Cable System - Brochure
3.91 MB
7/15/2021
3.91 MB
Söll Vi-Go - Installation Guide
3.33 MB
7/15/2021
3.33 MB
Miller VC300 - User Guide
3.32 MB
7/15/2021
3.32 MB
Name
Description
File Size
Date
Size
Söll Vi-Go - Installation Guide
3.33 MB
7/15/2021
Miller VC300 - User Guide
3.32 MB
7/15/2021
Miller Vi-Go Vertical Cable System - Brochure
3.91 MB
7/15/2021
SKUs

VC300-3/8R
Miller VC300 Manual Pass-Through Cable Sleeve

VGCS-C/
Automatic Pass-Through Cable Sleeve with carabiner

VGCS-SC/
Automatic Pass-Through Cable Sleeve with integral swivel and carabiner

VC300-3/8R
Miller VC300 Manual Pass-Through Cable Sleeve

VGCS-C/
Automatic Pass-Through Cable Sleeve with carabiner

VGCS-SC/
Automatic Pass-Through Cable Sleeve with integral swivel and carabiner