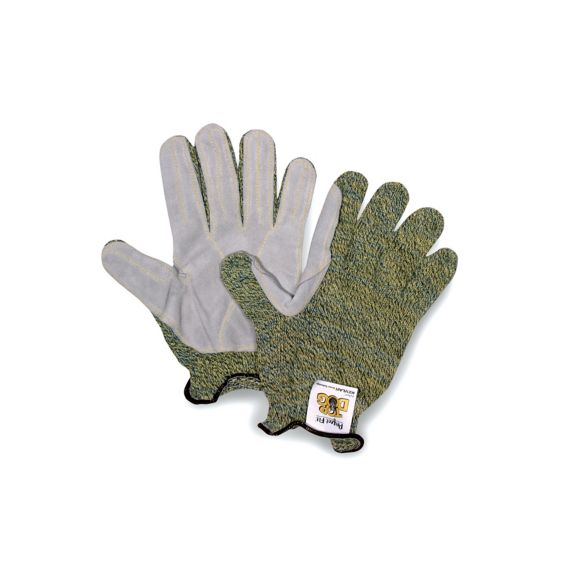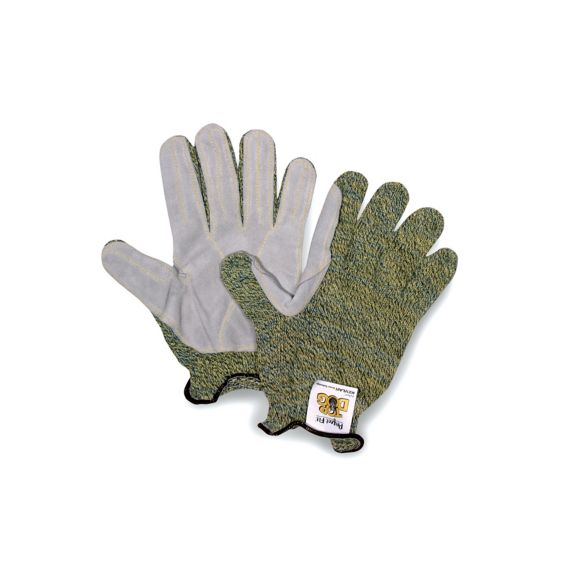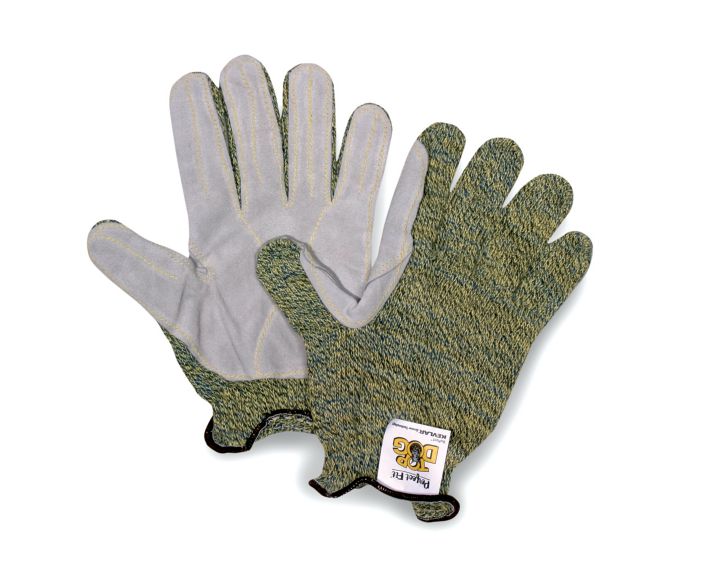 Top Dog gloves feature DuPont Kevlar fiber with a steel strand for excellent cut protection: and premium split leather palm.
Features & Benefits:
KEVLAR brand fiber seamless construction which offers excellent cut and abrasion resistance.
A steel strand is added to the fiber strand to increase cut and abrasion resistance.
KEVLAR fiber will not degrade in temperatures up to 900°F (400° C).
Premium leather palm provides solid abrasion & puncture resistance and added durability and improved grip in wet and oily applications.
Others
Puncture Resistance
Glove Gauge
Seam Style
Cuff Style
Abrasion Resistance

ASTM 3389-05 Level-6; EN388 Level-4

Palm Material
Material

Kevlar; Stainless Steel blend

Cut Resistance

ASTM F1790-97 Level-4; EN388

Standards

ASTM 3389-05 Level-6; EN388 Level-4; ASTM F1790-97 Level-4; EN388; EN388 Level -3
Others
Abrasion Resistance

ASTM 3389-05 Level-6; EN388 Level-4

Material

Kevlar; Stainless Steel blend

Cut Resistance

ASTM F1790-97 Level-4; EN388

Standards

ASTM 3389-05 Level-6; EN388 Level-4; ASTM F1790-97 Level-4; EN388; EN388 Level -3
Puncture Resistance : EN388 Level -3
Abrasion Resistance : ASTM 3389-05 Level-6; EN388 Level-4
Material : Kevlar; Stainless Steel blend
Cut Resistance : ASTM F1790-97 Level-4; EN388
Standards : ASTM 3389-05 Level-6; EN388 Level-4; ASTM F1790-97 Level-4; EN388; EN388 Level -3

KV18-55
7 Kevlar® and steel blend Yellow Leather patch Palm Natural