Honeywell Logistics Solutions
Product Suite - A comprehensive and user-friendly solutions ideal for warehouses in any industry.
For more information, please contact us at +60 11 3322 3285.
Honeywell Warehouse Management System
While branding and marketing still play an important role for the profitability of products or services, what's equally crucial these days is the efficiency of the operations and distributions processes of your warehouse.

To help you boost the accuracy, efficiency and productivity of your warehouse, our highly configurable Honeywell Warehouse Management System is designed with a user-friendly interface that enables you to automate logistics equipment and upstream and downstream systems to deliver the best for you and your customers.
Optimise your warehouse with these features
Highly Integrated System
Seamless integration with existing external WMS and hardware.
Cloud Data Warehouse
Easily track and manage inventory and shipments with a centralised management.
Leading Technology Architecture
Leveraging top-notch Cloud architecture with enhanced security and data verification.
Highly Configurable Software
Tailor-made to suit your warehouse and operational needs.
Solutions
Optimise Inbound Processes
Purchase order / Advance ship notice
Receive / Putaway / Quality control
Exceptional receipt handling / Receipt cancel
Comprehensive Inventory Management
Inventory balance / Inventory transaction
Inventory movement / Transfer
Inventory adjustment / Hold / Release
Cycle count
Streamline Outbound Process
Shipping order / Wave planning
Pre-sort / Sorting / Picking
Outbound review / SKU review / Wave review
Delivery order / Ship / Packing list/ Loading list / Delivery release list
Consolidated goods / Exceptional picking handling / Shipment cancel
Maximise Efficiencies with Task Management
Task management / Replenishment task
Archive management / BGO query
Miscellaneous job management
Putaway task / Picking task
Honeywell Transport Management System
Honeywell Transport Management System is an intelligent and visualised solution that was designed to ensure that you are able to meet the constantly growing supply and product demand of your customers. This comprehensive solution is packed with features that enable you to improve transportation resource management, route planning and optimisation and seamless connection to mobile and WeChat applications.
‍
With Honeywell Transport Management System, you will be able to increase productivity, handle freight and keep up with the constantly changing industry, all while maintaining the standard of customer service.
Consolidate your fleet and freight management
Intelligent Transportation Dispatching and Storage Management
Reduce logistic operations cost and improve dispatch effectiveness and transportation utilisation.
Order Execution and Transportation Process Visualisation
Intuitive dashboard to view real-time updates for order executions and operational data.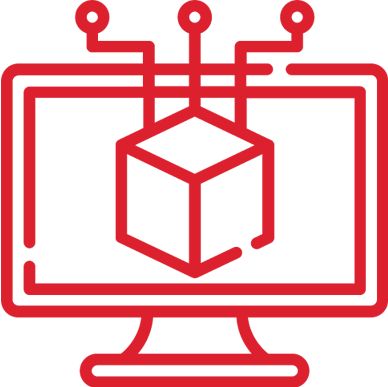 Transportation Process Management
Improve overall transportation efficiency with on-the-road tracking, route optimisation and more.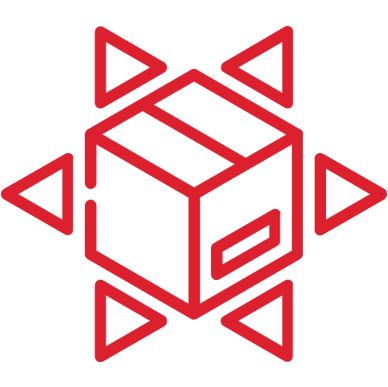 Collaborate with Upstream and Downstream System
Increase overall efficiency and collaboration of the logistics chain with seamless connection to upstream and downstream systems.
Integrate with Various Logistic Devices
Collect operational data in real-time and meet specific industries management requirements..
Solutions
Establish Business Rules
System configuration / List configuration
Dispatching rules / Tracking rules / Push messages
Bulletin board management / Timer
Streamline Order Processes
Obtain the purchase order / Order review
Order query / Orders split
Streamline Order Processes
Delivery scheduling / Trunkline scheduling
Intracity scheduling / Wave matching
Plan, Monitor & Manage Using Execution Tracker
Loading /Ship confirming / Tracking on the way
Arrival receipt / Unload and inbound / Receipt management
Exception management / Image preservation
Gain Insights to Patterns & Trends with Statistical Analysis
On-time delivery (JIT) rate / Non-defective rate by receiving / Staffing rate
Vehicle load / Transportation cost index
Customer satisfaction / Carrier assessment
UDF (User Defined Function) query / UDF report
Automate Billing Processes
Rate of billing setting / Bill of cost / Receipt
Check and write off the bill / Cost review
Account receivable / Accounts payable
Honeywell Order Management System
Equip your business and workforce with the tools that will enable them to easily organise orders, improve overall operational cost-efficiency and ultimately deliver a seamless experience to customers with Honeywell OMS.
‍
This solution provides you and your team with a centralised method to manage orders from all channels. When integrated with our Warehouse Management System, you will also gain multi-channel order allocation management as well as multi-sector collaboration.
Drive agility into your operations
Omni-Channel Order Management and Docking with Multiple Platforms
Enhance inventory management and information transparency and gain network inventory sharing for rational use for inventory.
Auto Consolidate and Split Order
Optimise order process and handle massive orders with automated splitting and consolidation according to preset rules.
Match Warehouse and Carrier Express Automatically
Improve order processing efficiency via rational use of warehousing and carrier express resources.
Collaboration Between Multiple Departments and Multiple Roles
Improve operational effectiveness and collaboration between multiple departments.
Solutions
Streamline Order Fulfilment
Exemption strategy / Consolidation strategy / Split strategy / Transfer strategy
Shipping strategy / Out of stock transfer strategy / Out of stock release strategy
Portfolio strategy / Inventory dispatching strategy
Increase Warehouse Efficiency
Distance priority / Area priority / Inventory priority
SKU priority / Multi-Item priority
Area detection / inventory detection
Improve Member Retention
Membership ranking / Accumulation / Stop / Membership / Gift when assumption above
Gift will double upon purchase / Area / Combination / Priority / Keyword / Limit
Redefine Courier Service
Minimum shipping / Volume judgment / Weight judgment
Multi-items designation / SKU designation
Membership marketing / Store designation
Increase Customer Satisfaction
Prevent batch off shelves / Differential synchronisation configuration
Shop synchronisation ratio setting / Package ratio configuration
SKU synchronisation ratio setting / Inventory limit alert configuration
Pre-sales synchronisation setting / Inventory sharing configuration
Build Effective Business Intelligence Analysis
Merchandise sales ranking / Store sales summary / Platform sales summary
Warehouse sales summary / City sales ranking / Provincial sales ranking shop price comparison / Slow-moving goods/ Pre-sale KPI / After-sales KPI / Settlement KPI
Return registration KPI / Return processing KPI / Warehouse delivery KPI / Express delivery KPI
Honeywell Data Exchange Platform (Datahub)
Data has now become an important asset to most businesses. Businesses that make full use of the data they have acquired are able to overcome most challenges and improve the services they provide to their customers. However, when your business expands, so does the amount of data, which you gain across multiple channels via different systems and platforms. Managing this data can turn into a massive challenge.
‍
That's where Honeywell Datahub comes in. This data exchange platform aims to help your business streamline data exchange and integration between multiple systems by building an upstream and downstream communication collaboration. With it, not only will it only improve your supply chain efficiency but also makes the data collected easier to manage.
Accelerate your business with centralised data
Data Exchange and Integration Between the Systems
Improve supply chain efficiency and collaboration by minimising system and information isolation.
Software and Hardware System Integration
Improve collaboration between equipment and efficiency of logistic equipment utilisation.
High Configurability Between the Systems
Reduce the difficulty of integration between systems
Multi-Customer, Heterogeneous System and Huge Data Processing Capability
Gain massive data processing and maintain high stability for system operation
Experience the next level of warehouse efficiency