Handheld Computers
Scanpal EDA51K
The durable EDA51K helps small and medium businesses automate boost productivity in light-duty warehouses, distribution centers, retail and delivery with lower up-front cost than competitive products. 
Overview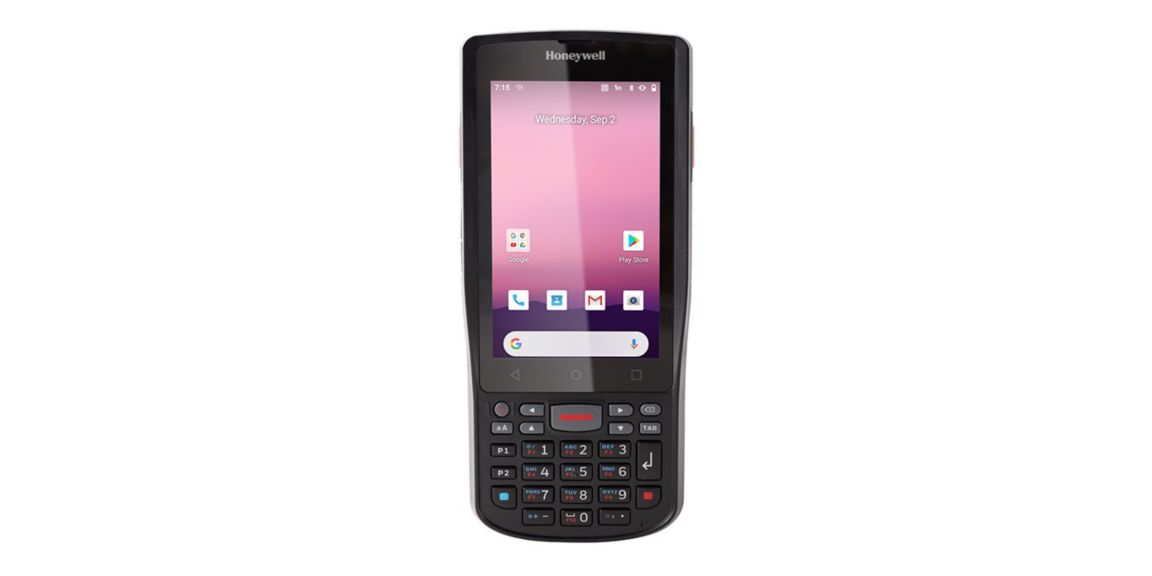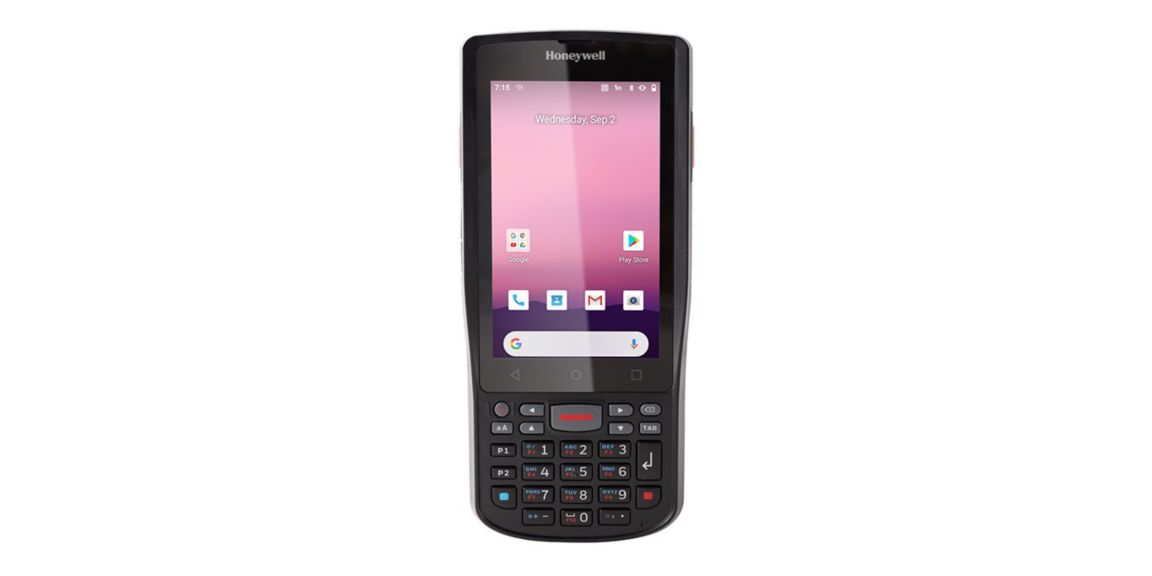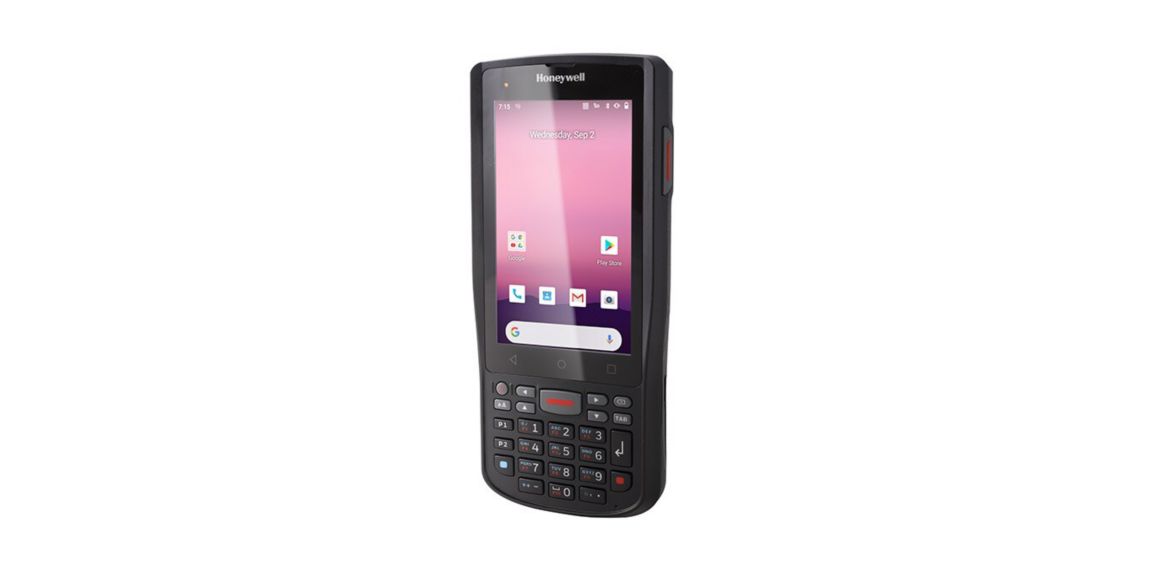 The durable EDA51K helps businesses automate and error-proof mission-critical workflows in light-duty warehouses, distribution centers, retail and delivery with low up-front costs. The device provides users with reliable network connectivity and a high-performance scanner for maximum productivity indoors and out.
The EDA51K adds a keyboard to the field-tested, highly popular EDA51 computer, based on the Qualcomm® Snapdragon™ 1.8 GHz octa-core processor and Android 10 (Q).
With up to 4 GB of RAM and 64 GB of flash memory, the EDA51K supports business environments that run many software applications. Available with Honeywell's best-in-class N6703 scan engine, the EDA51K provides high tolerance to motion and poor-quality barcodes to simplify barcode capture.
The powerful, 13-megapixel color camera captures high quality images in pictures in dim environments. Rated IP65 for ingress protection, the EDA51K is dust and water-resistant and suitable for use in the elements.
Tested to survive 500 half-meter tumbles and multiple 1.5 m (5 ft) drops to concrete across the operating temperature range, the EDA51K is designed to last.
Lightweight and responsive, the EDA51K is equipped with a 4-inch touch screen and numeric keypad for data-input flexibility. Improved hard keys eliminate legend wear and include backlighting.
Scan buttons on each side of the mobile computer enable both left-handed and right-handed users, ensuring an excellent user experience.
Features
Application

Retail, light warehouse and distribution center
Dimensions
Overall Dimensions

164mm x 73 mm x 24.5 mm (6.5 in x 2.9 in x 1.0 in)
Scanning Specifications
Decode Capability

Honeywell N6703 Slim Imager (1D/2D barcode symbologies)
Network
Bluetooth Specifications
WWAN Specifications

WWAN Radio:NEWLINE• GSM/EDGE: Bands 2, 3, 5, 8NEWLINE•WCDMA: Bands 1, 2, 4, 5, 6,8, 9, 19NEWLINE• FDD-LTE: Bands 1, 2, 3, 4, 5, 7, 8, 9, 12,13,17,19,20,25,26,28,30,66NEWLINE• TDD-LTE: Bands 38, 39, 40, 41

WLAN Specifications

WLAN (Wi-Fi Alliance certified) :NEWLINEIEEE 802.11 a/b/g/n/acNEWLINEWLAN Security: OPEN, WEP, WPA/WPA2-PSK, PEAPNEWLINEWLAN Supported EAP:NEWLINETLS,TTLS, SIM, AKA

GPS Specifications

GPS (WWAN only) Supported Protocols: Simultaneous receiver support for GPS, GLONASS, and BeiDou
Memory & Data
Memory

3G RAM/32G Flash; 4G RAM/64G Flash
Hardware
Display Resolution
Scan Engine Range
Scan Engine Model

Honeywell N6703 Slim Imager (1D/2D barcode symbologies)

Display Size
Processor

Qualcomm 1.8GHz octa-core
Electrical
Battery Capacity

3.8 V, 4,000 mAh, removable

Battery Type
Environmental
Operating Temperature

-10°C to +50°C (14°F to +122°F)

Operating Humidity

10% to 90% (non-condensing)
Standards & Approvals
Drop Specifications

1.5m MIL drop cross operation temperature
Others
Camera Position

Rear Camera: 13-megapixel color camera

Durability

Environmental Sealing: IP65NEWLINEElectrostatic Discharge (ESD):NEWLINE±8 kV direct; ±12 kV air

Keyboard
Features
Application

Retail, light warehouse and distribution center
Dimensions
Overall Dimensions

164mm x 73 mm x 24.5 mm (6.5 in x 2.9 in x 1.0 in)
Scanning Specifications
Decode Capability

Honeywell N6703 Slim Imager (1D/2D barcode symbologies)
Network
WWAN Specifications

WWAN Radio:NEWLINE• GSM/EDGE: Bands 2, 3, 5, 8NEWLINE•WCDMA: Bands 1, 2, 4, 5, 6,8, 9, 19NEWLINE• FDD-LTE: Bands 1, 2, 3, 4, 5, 7, 8, 9, 12,13,17,19,20,25,26,28,30,66NEWLINE• TDD-LTE: Bands 38, 39, 40, 41

WLAN Specifications

WLAN (Wi-Fi Alliance certified) :NEWLINEIEEE 802.11 a/b/g/n/acNEWLINEWLAN Security: OPEN, WEP, WPA/WPA2-PSK, PEAPNEWLINEWLAN Supported EAP:NEWLINETLS,TTLS, SIM, AKA

GPS Specifications

GPS (WWAN only) Supported Protocols: Simultaneous receiver support for GPS, GLONASS, and BeiDou
Memory & Data
Memory

3G RAM/32G Flash; 4G RAM/64G Flash
Hardware
Scan Engine Model

Honeywell N6703 Slim Imager (1D/2D barcode symbologies)

Processor

Qualcomm 1.8GHz octa-core
Electrical
Battery Capacity

3.8 V, 4,000 mAh, removable
Environmental
Operating Temperature

-10°C to +50°C (14°F to +122°F)

Operating Humidity

10% to 90% (non-condensing)
Standards & Approvals
Drop Specifications

1.5m MIL drop cross operation temperature
Others
Camera Position

Rear Camera: 13-megapixel color camera

Durability

Environmental Sealing: IP65NEWLINEElectrostatic Discharge (ESD):NEWLINE±8 kV direct; ±12 kV air
Application : Retail, light warehouse and distribution center
Overall Dimensions : 164mm x 73 mm x 24.5 mm (6.5 in x 2.9 in x 1.0 in)
Decode Capability : Honeywell N6703 Slim Imager (1D/2D barcode symbologies)
Bluetooth Specifications : Bluetooth Class 4.2
WWAN Specifications : WWAN Radio:NEWLINE• GSM/EDGE: Bands 2, 3, 5, 8NEWLINE•WCDMA: Bands 1, 2, 4, 5, 6,8, 9, 19NEWLINE• FDD-LTE: Bands 1, 2, 3, 4, 5, 7, 8, 9, 12,13,17,19,20,25,26,28,30,66NEWLINE• TDD-LTE: Bands 38, 39, 40, 41
WLAN Specifications : WLAN (Wi-Fi Alliance certified) :NEWLINEIEEE 802.11 a/b/g/n/acNEWLINEWLAN Security: OPEN, WEP, WPA/WPA2-PSK, PEAPNEWLINEWLAN Supported EAP:NEWLINETLS,TTLS, SIM, AKA
GPS Specifications : GPS (WWAN only) Supported Protocols: Simultaneous receiver support for GPS, GLONASS, and BeiDou
Operating System : Android 10
Memory : 3G RAM/32G Flash; 4G RAM/64G Flash
Display Resolution : 480x800
Scan Engine Range : Standard
Scan Engine Model : Honeywell N6703 Slim Imager (1D/2D barcode symbologies)
Processor : Qualcomm 1.8GHz octa-core
Battery Capacity : 3.8 V, 4,000 mAh, removable
Operating Temperature : -10°C to +50°C (14°F to +122°F)
Operating Humidity : 10% to 90% (non-condensing)
Drop Specifications : 1.5m MIL drop cross operation temperature
Camera Position : Rear Camera: 13-megapixel color camera
Durability : Environmental Sealing: IP65NEWLINEElectrostatic Discharge (ESD):NEWLINE±8 kV direct; ±12 kV air
Data Sheet
Name
Description
File Size
Date
Size
ScanPal EDA51K Data Sheet
application/pdf 107.34 KB
6/5/2022
107.34 KB
Manuals and Guides
Name
Description
File Size
Date
Size
ScanPal EDA51K Mobile Computer Quick Start Guide
application/pdf 1.12 MB
11/8/2021
1.12 MB
User Guide: Android Network and Security (ALLSKU-AND-ENUS-ZY Rev J)
application/pdf 407.77 KB
7/20/2023
407.77 KB
User Guide: HUpgrader (HUPGDR-A-EN-UG-01 Rev B)
application/pdf 413.22 KB
11/17/2023
413.22 KB
User Guide: Dolphin Power Tools for Devices Powered by Android 12 (PTL-A-EN-UG Rev B)
application/pdf 1.35 MB
5/12/2023
1.35 MB
User Guide: ScanPal EDA51K Mobile Computer (EDA51K-A-EN-UG-01 Rev B)
application/pdf 2.55 MB
7/7/2022
2.55 MB
User Guide: UEMConnect Settings for ScanPal (UEMC-SCPAL-EN-UG-1 Rev A)
application/pdf 536.49 KB
11/2/2023
536.49 KB
Regulatory Information
Name
Description
File Size
Date
Size
Regulatory Sheet: ScanPal Accessories: EDA70-HB, EDA-CB, EDA71-EB (EDA7X-ACC-ML-RS-02 Rev A)
application/pdf 1.14 MB
12/5/2022
1.14 MB
Regulatory Sheet: EDA51K (EDA51K-ML-RS-07 Rev A)
application/pdf 1.9 MB
11/17/2023
1.9 MB
White Paper
Name
Description
File Size
Date
Size
White Paper: Battery Maintenance for Portable Devices - English
application/pdf 332.35 KB
11/17/2023
332.35 KB
Catalog
Name
Description
File Size
Date
Size
EDA51K Accessory Guide
application/pdf 360.15 KB
11/8/2021
360.15 KB
Brief
Name
Description
File Size
Date
Size
Application Brief: Developer Options on Honeywell Mobile Computers with Android OS (HDO-A-EN-AB-01 Rev A)
application/pdf 70.58 KB
3/11/2023
70.58 KB
Name
Description
File Size
Date
Size
Name
Description
File Size
Date
Size
ScanPal EDA51K Data Sheet
107.34 KB
6/5/2022
ScanPal EDA51K Mobile Computer Quick Start Guide
1.12 MB
11/8/2021
User Guide: Android Network and Security (ALLSKU-AND-ENUS-ZY Rev J)
407.77 KB
7/20/2023
User Guide: HUpgrader (HUPGDR-A-EN-UG-01 Rev B)
413.22 KB
11/17/2023
User Guide: Dolphin Power Tools for Devices Powered by Android 12 (PTL-A-EN-UG Rev B)
1.35 MB
5/12/2023
User Guide: ScanPal EDA51K Mobile Computer (EDA51K-A-EN-UG-01 Rev B)
2.55 MB
7/7/2022
User Guide: UEMConnect Settings for ScanPal (UEMC-SCPAL-EN-UG-1 Rev A)
536.49 KB
11/2/2023
Regulatory Sheet: ScanPal Accessories: EDA70-HB, EDA-CB, EDA71-EB (EDA7X-ACC-ML-RS-02 Rev A)
1.14 MB
12/5/2022
Regulatory Sheet: EDA51K (EDA51K-ML-RS-07 Rev A)
1.9 MB
11/17/2023
White Paper: Battery Maintenance for Portable Devices - English
332.35 KB
11/17/2023
EDA51K Accessory Guide
360.15 KB
11/8/2021
Application Brief: Developer Options on Honeywell Mobile Computers with Android OS (HDO-A-EN-AB-01 Rev A)
70.58 KB
3/11/2023

IH25-BR-4
IH25 / IH40 bracket for EDA51K

IH25-BR-4
IH25 / IH40 bracket for EDA51K