Hard Hats
Honeywell Fibre Metal Safety Helmet
Look up. Look down. Helmet - On.
Overview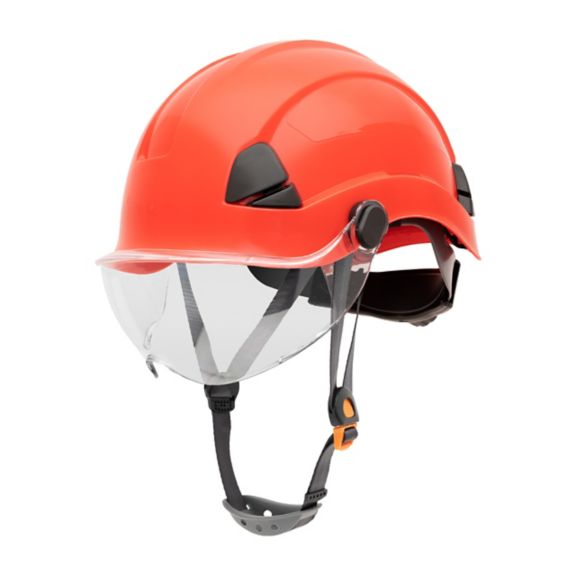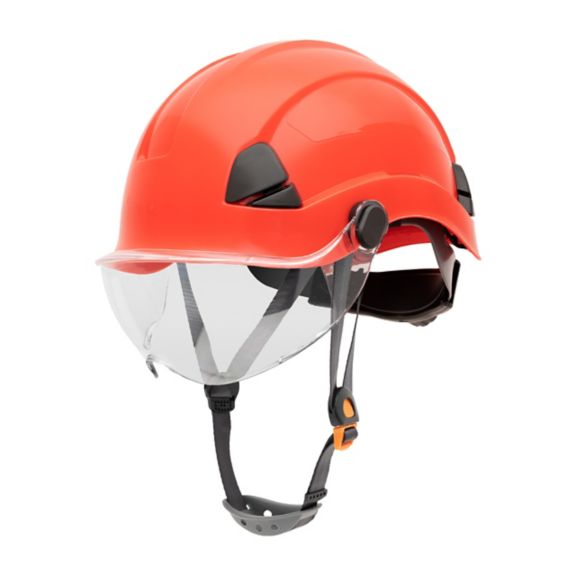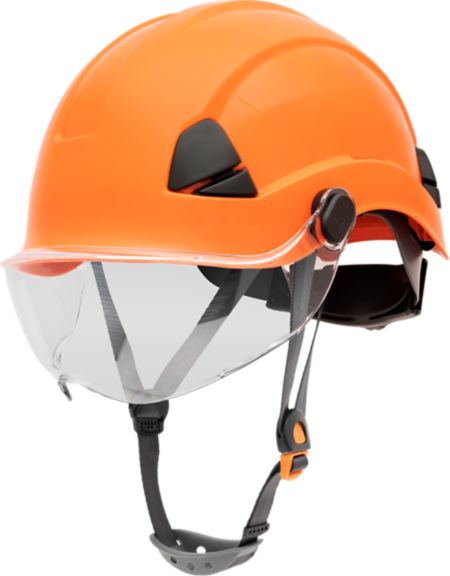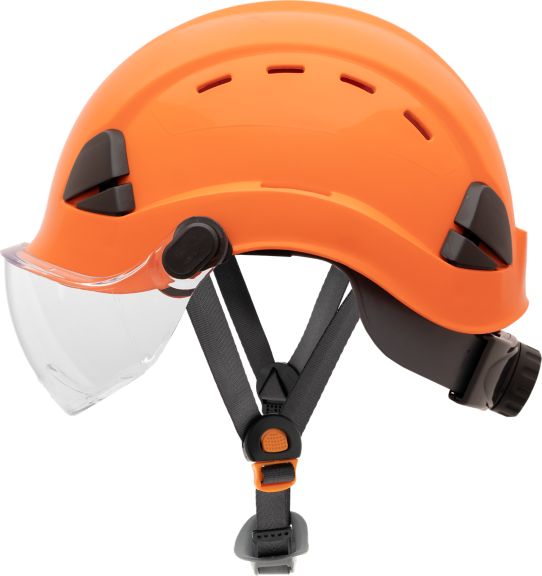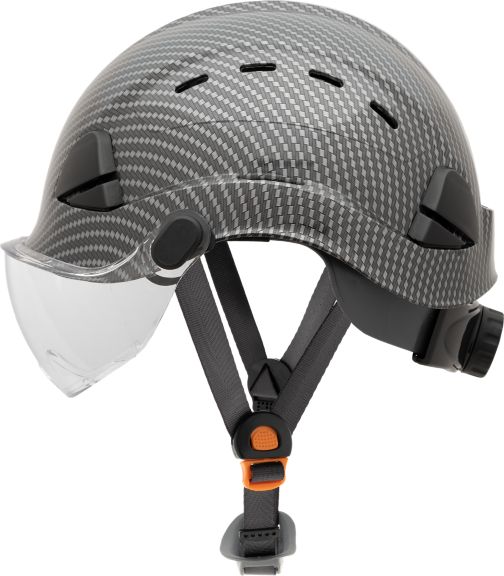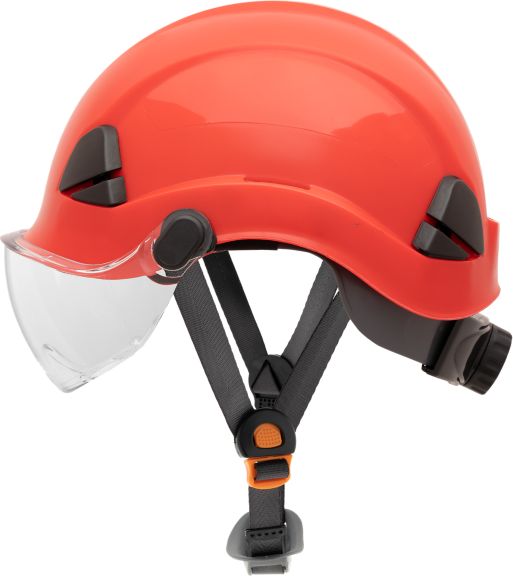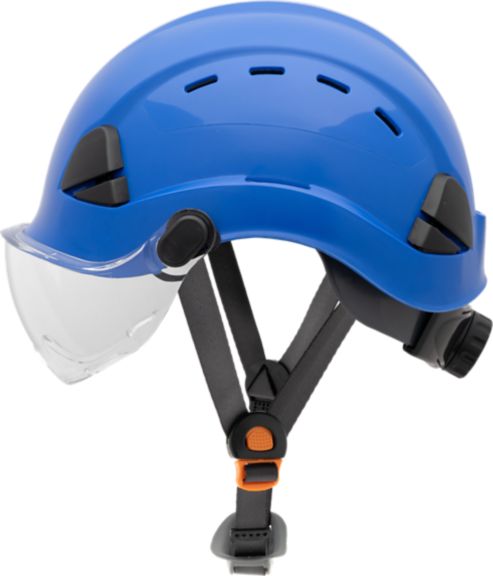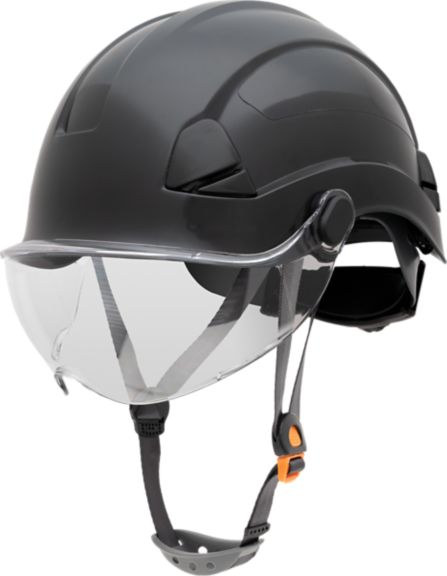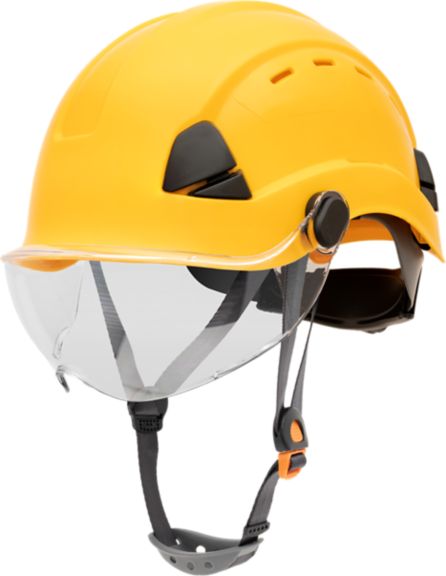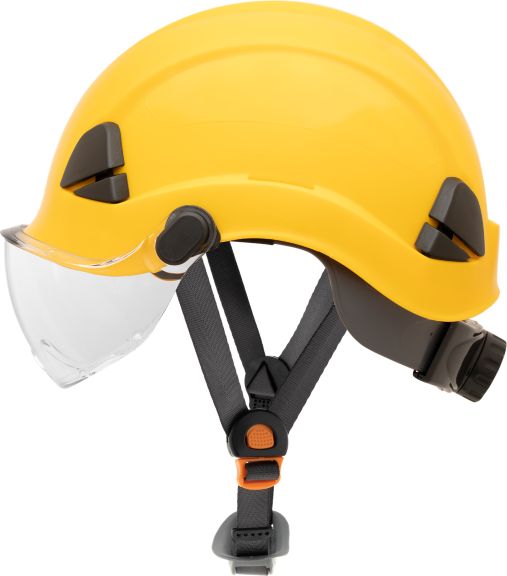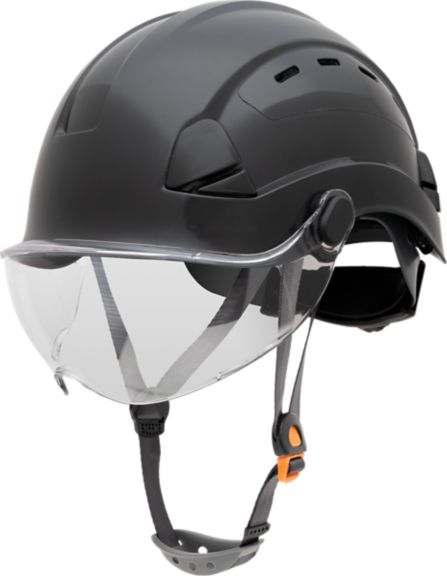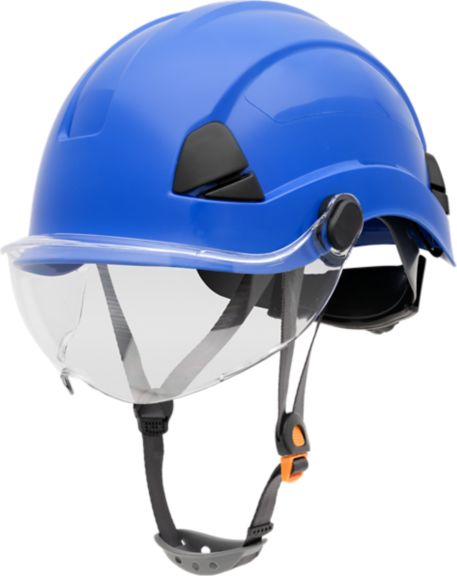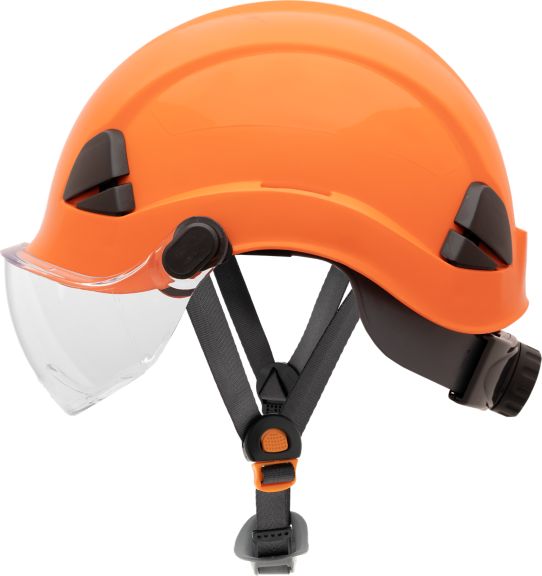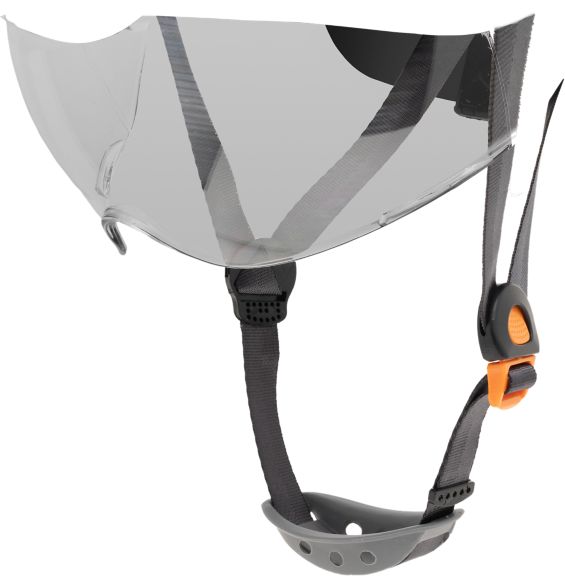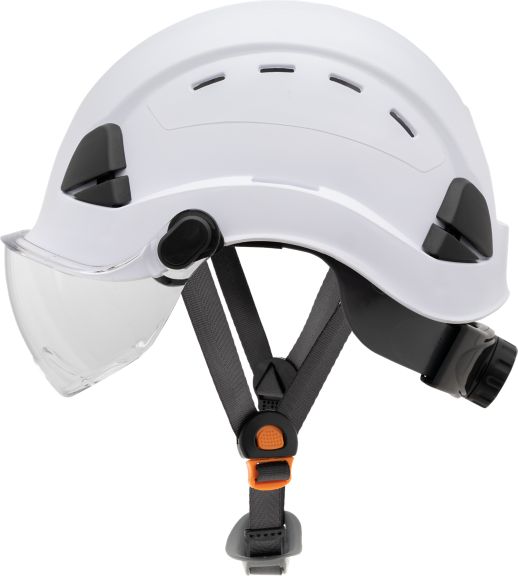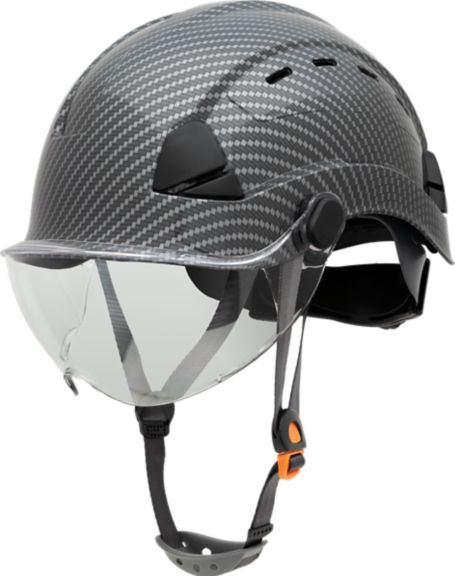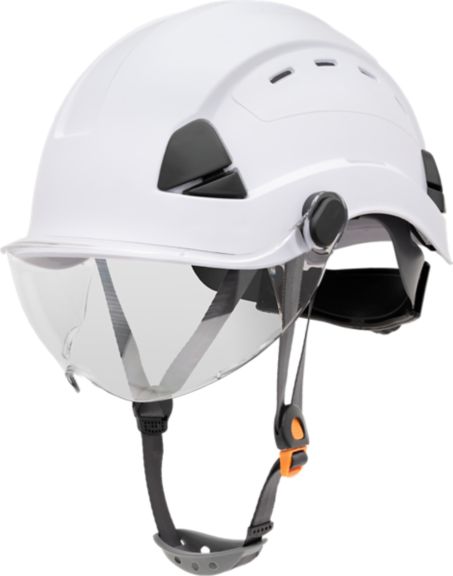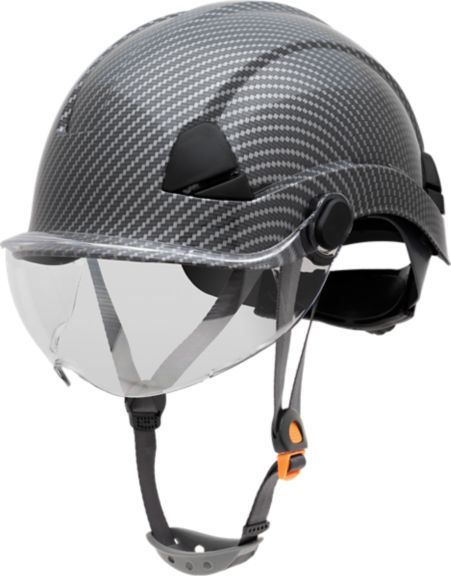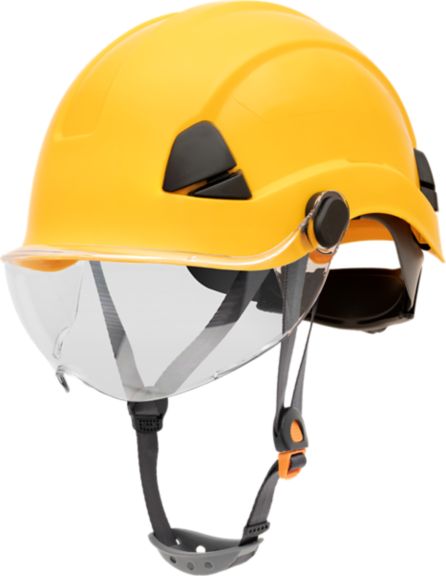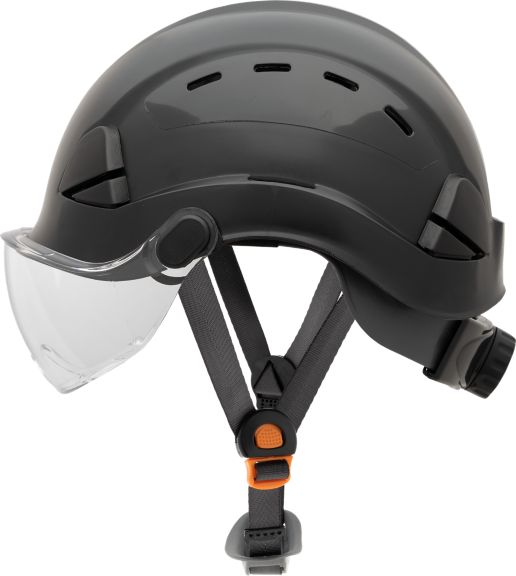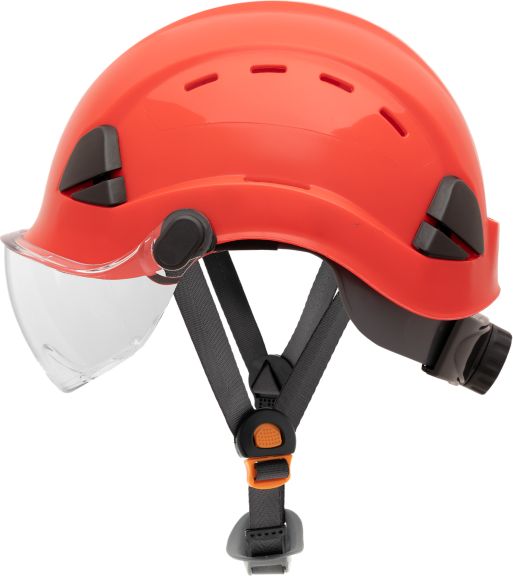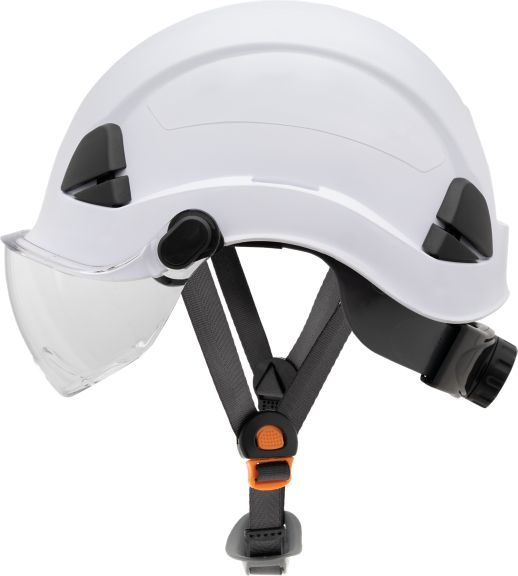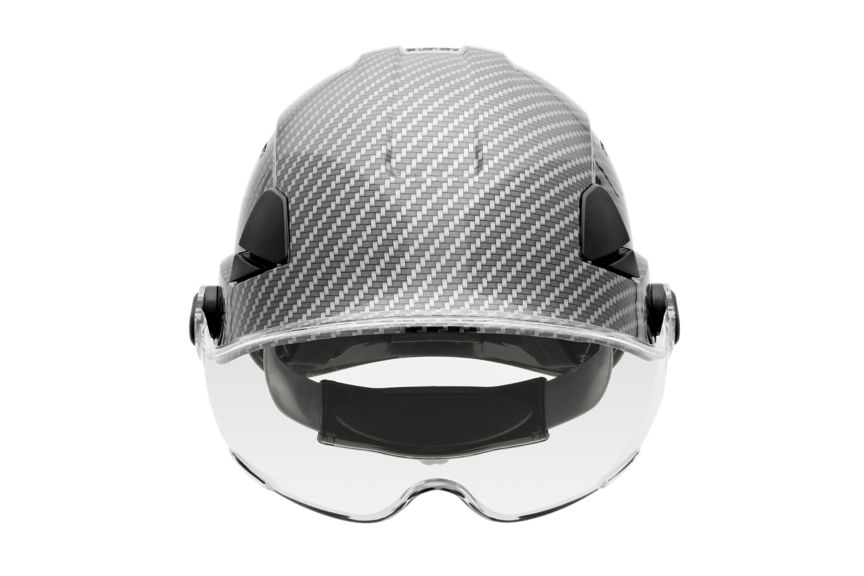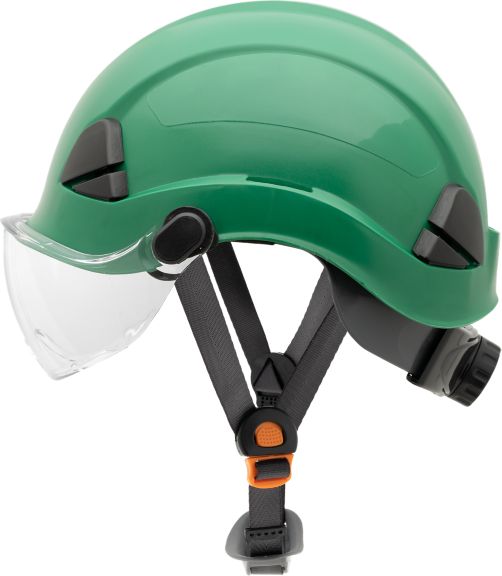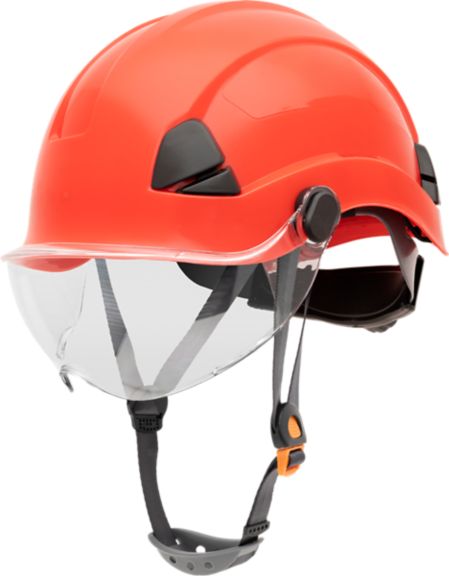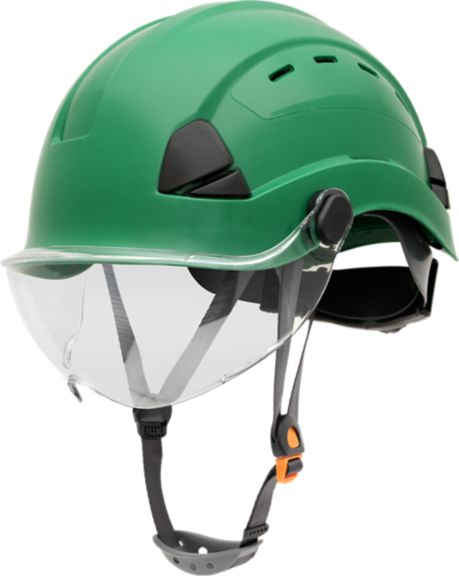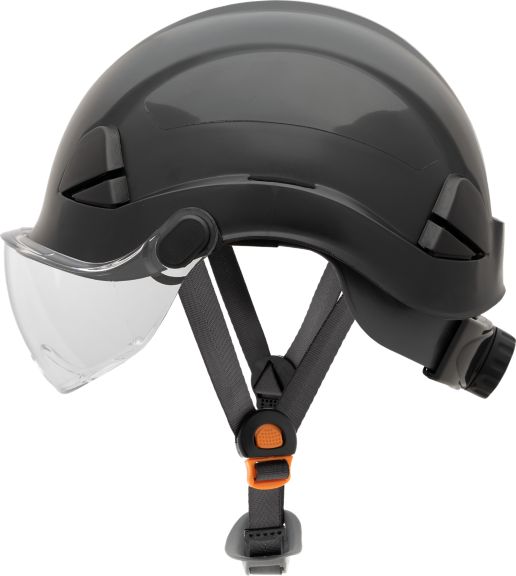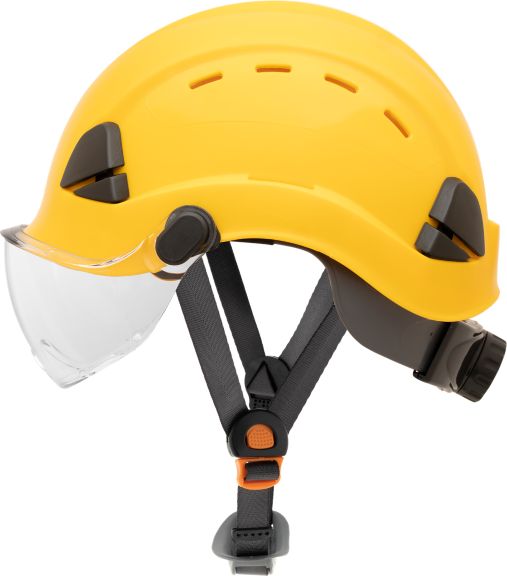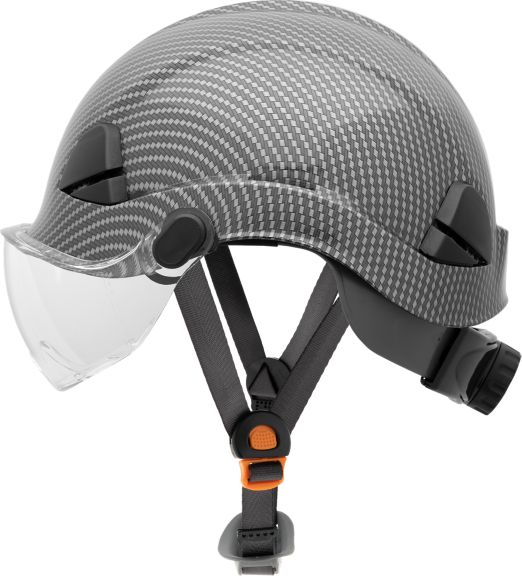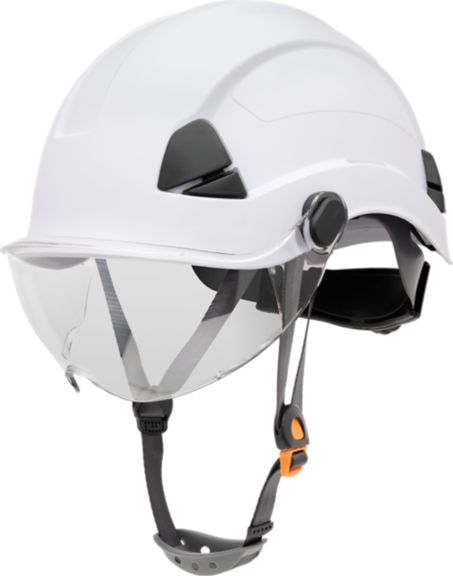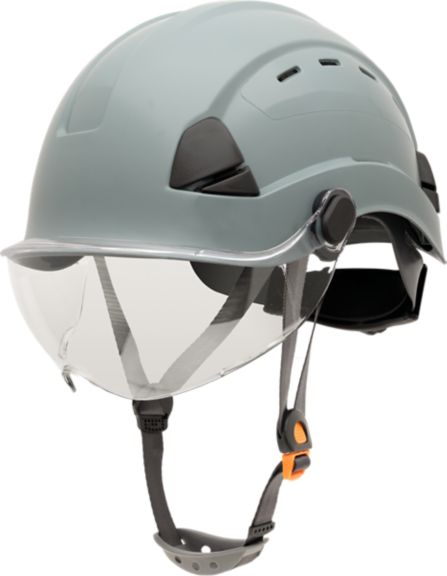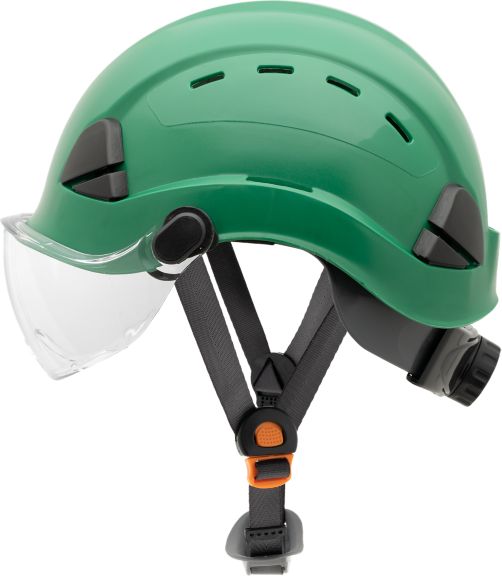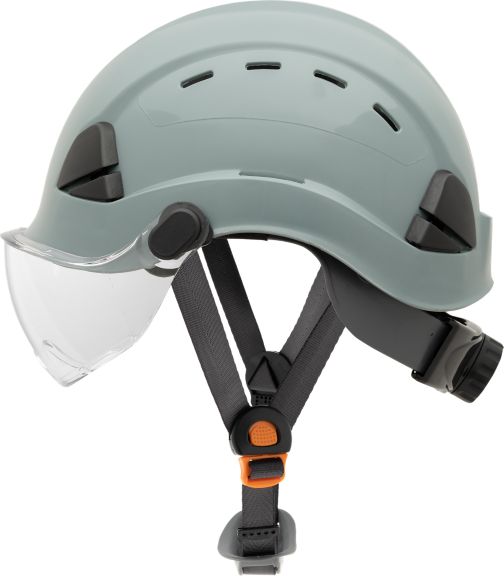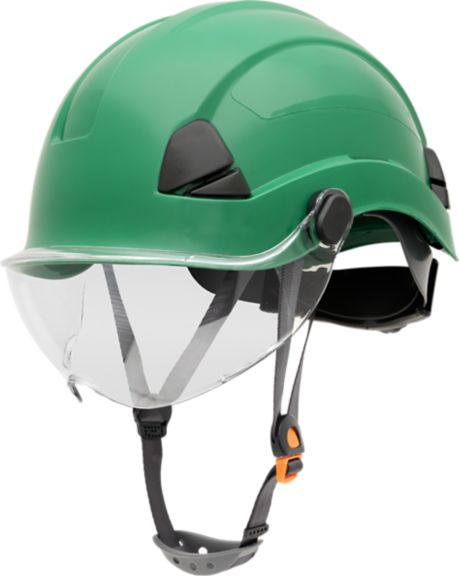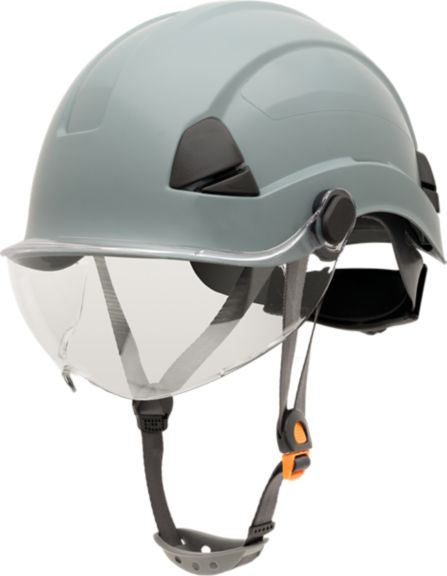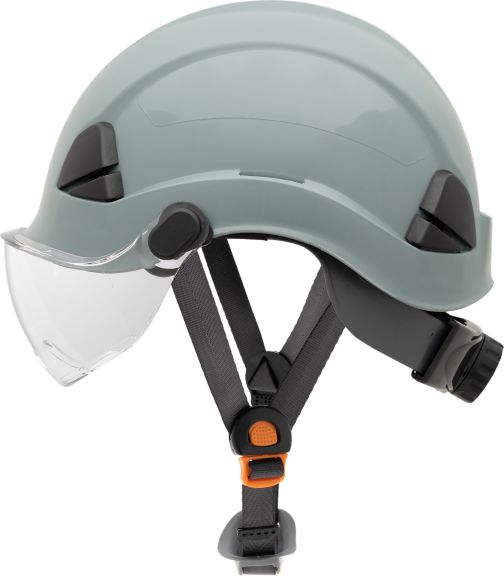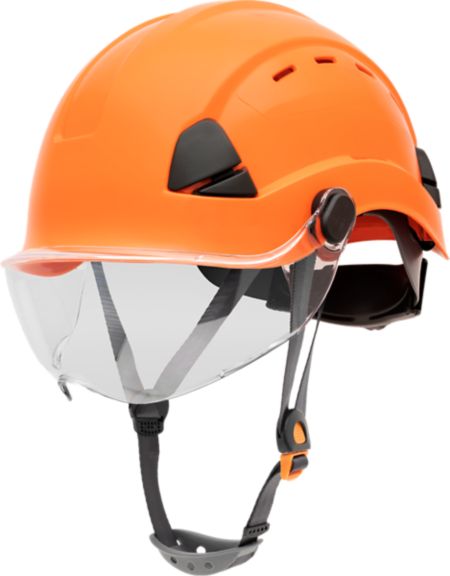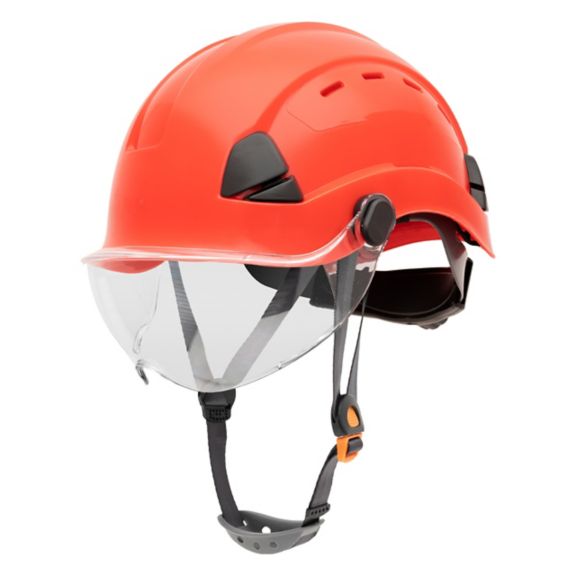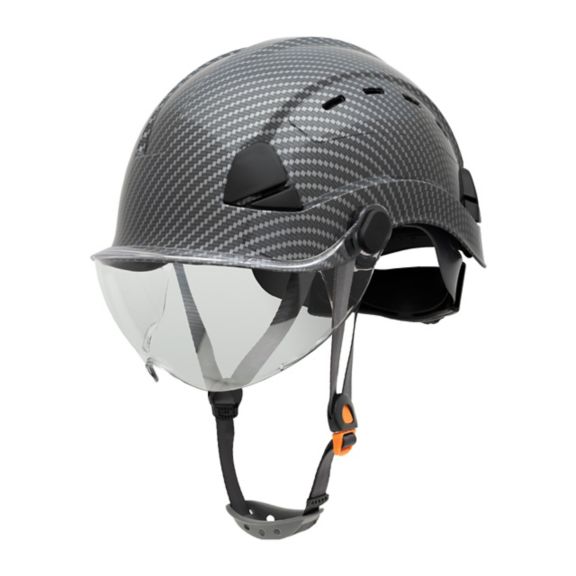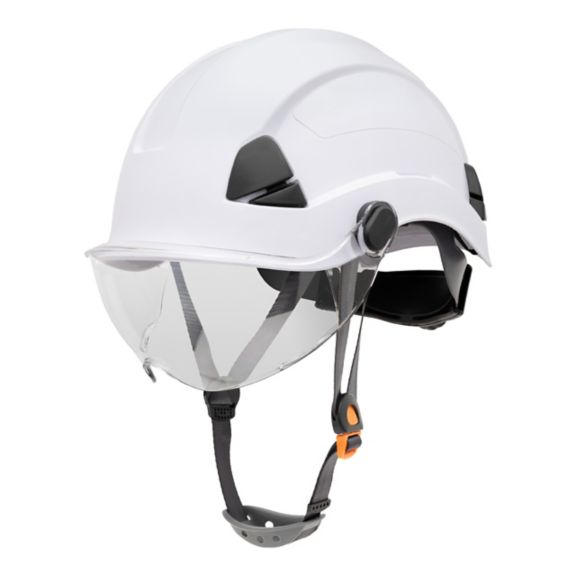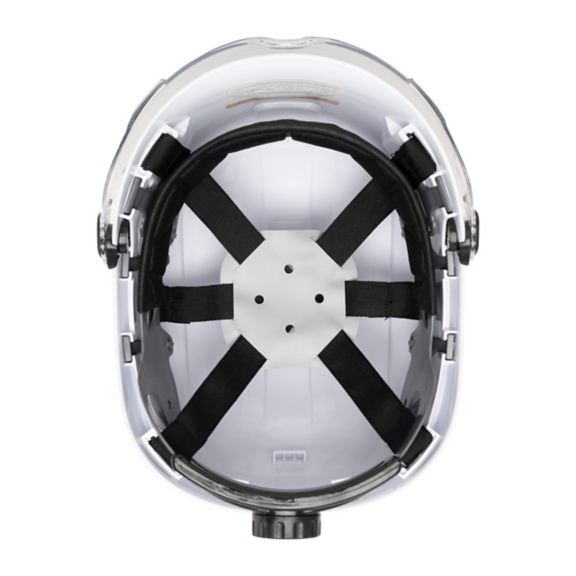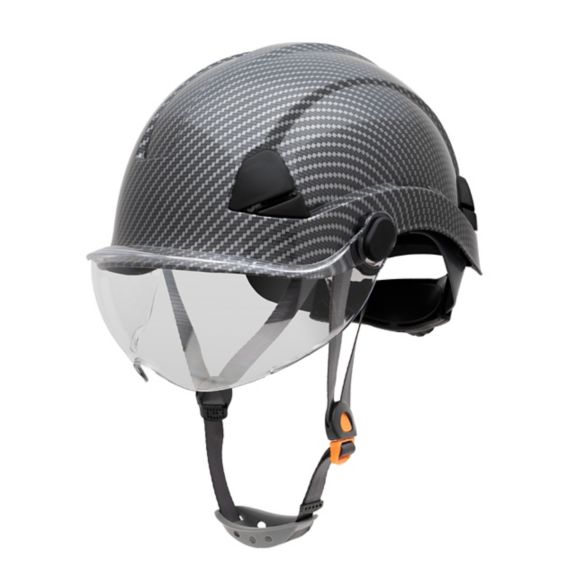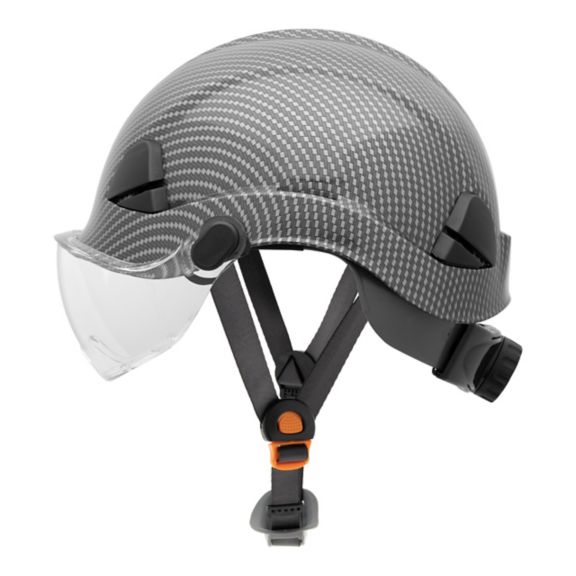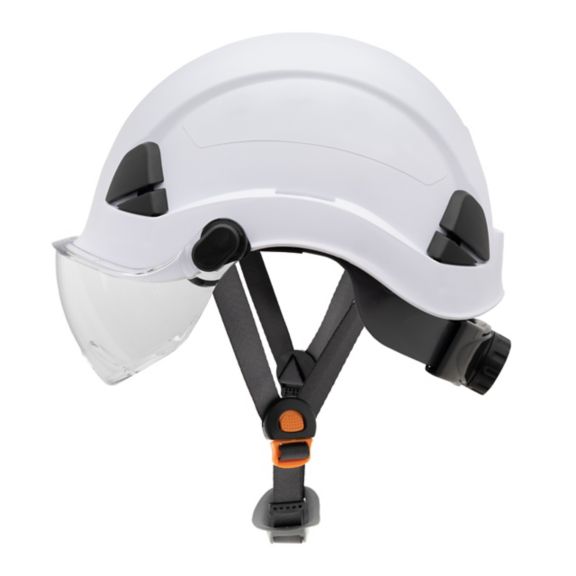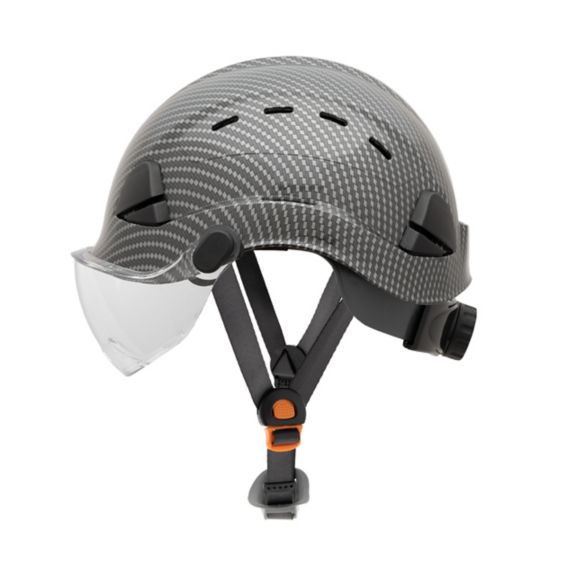 The new Fibre Metal Safety Helmet is the head protection solution providing extra safety. It always stays on, delivers excellent impact absorption, secondary eye protection, great visibility and enhanced all-day comfort without neglecting style.
Enhance worker's safety with Honeywell Fibre Metal Safety Helmet's included certified polycarbonate visor that offers a secondary level of protection. In conjunction with the required safety glasses or goggles, it further shields the eyes against debris, wind, dust and particles. Moreover, the micro brim enables optimal visibility, providing a wide field of view.
Keep your helmet on
Three-point buckle chinstrap for a secure fit and improved adjustability
Six-point ratchet suspension for excellent impact absorption
Low profile and balanced weight distribution for increased comfort
Resistant to extreme temperatures -30° C to +50° C
PC/ABS shell for great impact resistance and durability
Included certified polycarbonate visor for extra protection
Micro brim enables a wide field of view
Vented option for higher cooling efficiency
Non-vented option for protection against electrical charges
Modern design – motivates workers to wear head protection
Elastic band clips for accessories (headlamps)
Certifications

EN 397:2012+A1:2012 for the safety helmet
EN 50365:2002 (FSH100E)
EN 166:2001 for the visor

Colors for both vented and non-vented: white, yellow, orange, green, gray, red, dark blue, hydrographic
Others
Minimum Temperature
Maximum Temperature
Fits Head Size
Brim
Suspension Browpad Material
Suspension Adjustment
Headband Material
Suspension Type
Reverse Donning
Accessory Slots
Shell Material
Shell Color
Standards

EN 397:2012 +AI:2012/ EN 50365:2002(Non-vented) gram

Chinstrap
Vented
Others
Suspension Browpad Material

Standards

EN 397:2012 +AI:2012/ EN 50365:2002(Non-vented) gram
Minimum Temperature : -30 degree Celsius
Maximum Temperature : 50 degree Celsius
Fits Head Size : 52 to 63 Centimeter
Suspension Browpad Material : Fabric gram
Suspension Adjustment : Yes gram
Headband Material : Fabric gram
Suspension Type : Rachet gram
Reverse Donning : No gram
Accessory Slots : Yes gram
Shell Material : PC/ABS gram
Shell Color : 9 colours gram
Standards : EN 397:2012 +AI:2012/ EN 50365:2002(Non-vented) gram
Chinstrap : Optional gram
Data Sheet
Name
Description
File Size
Date
Size
Honeywell Fibre Metal Safety Helmet Data Sheet EMEA ENG
application/pdf 2.57 MB
10/4/2021
2.57 MB
Name
Description
File Size
Date
Size
Honeywell Fibre Metal Safety Helmet Data Sheet EMEA ENG
2.57 MB
10/4/2021
2.57 MB
Name
Description
File Size
Date
Size
Honeywell Fibre Metal Safety Helmet Data Sheet EMEA ENG
2.57 MB
10/4/2021
SKUs

FSH10001E
Fibre Metal Safety Helmet White

FSH10002E
Fibre Metal Safety Helmet Yellow

FSH10003E
Fibre Metal Safety Helmet Orange

FSH10004E
Fibre Metal Safety Helmet Green

FSH10009E
Fibre Metal Safety Helmet Gray

FSH10011E
Fibre Metal Safety Helmet Black

FSH10015E
Fibre Metal Safety Helmet Red

FSH10071E
Fibre Metal Safety Helmet Dark Blue

FSH10080E
Fibre Metal Safety Helmet Hydrographic

FSH100CS
Fibre Metal Safety Helmet Chin Strap

FSH10001E
Fibre Metal Safety Helmet White

FSH10002E
Fibre Metal Safety Helmet Yellow

FSH10003E
Fibre Metal Safety Helmet Orange

FSH10004E
Fibre Metal Safety Helmet Green

FSH10009E
Fibre Metal Safety Helmet Gray

FSH10011E
Fibre Metal Safety Helmet Black

FSH10015E
Fibre Metal Safety Helmet Red

FSH10071E
Fibre Metal Safety Helmet Dark Blue

FSH10080E
Fibre Metal Safety Helmet Hydrographic

FSH100CS
Fibre Metal Safety Helmet Chin Strap