Safety Eyewear
Honeywell Avatar™
Designed with the worker in mind, our unique technology allows for eight points of adjustability in this customizable, stylish eyewear.
Overview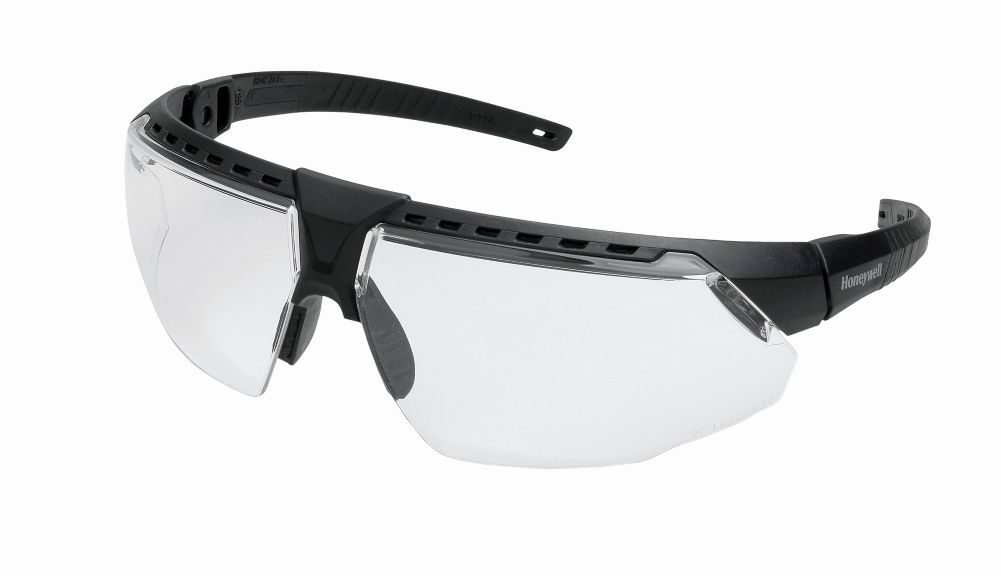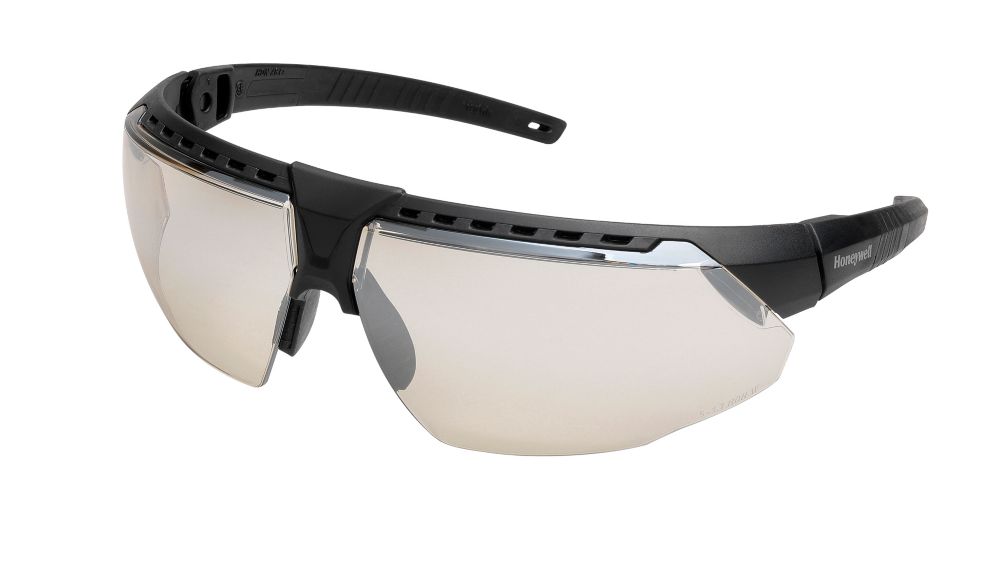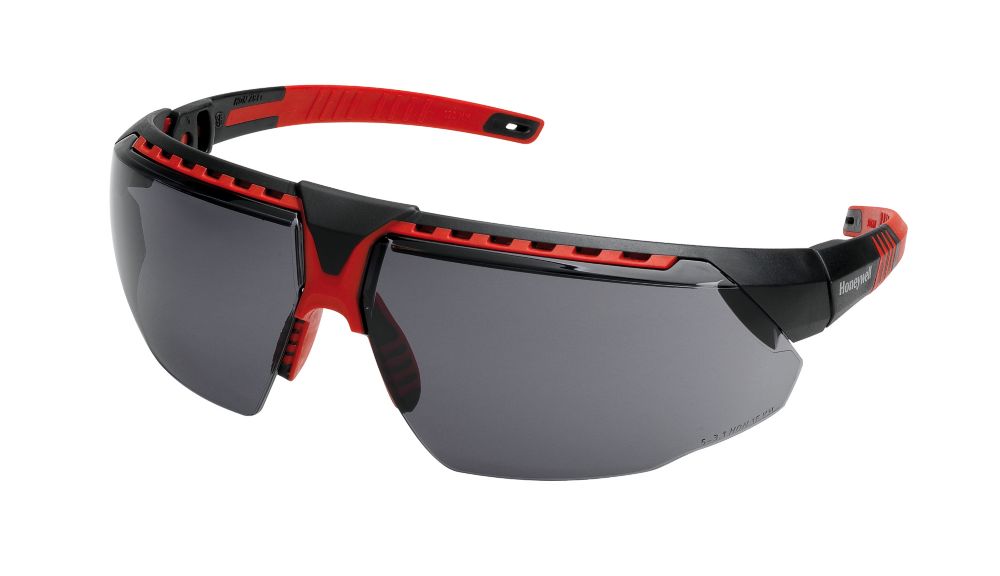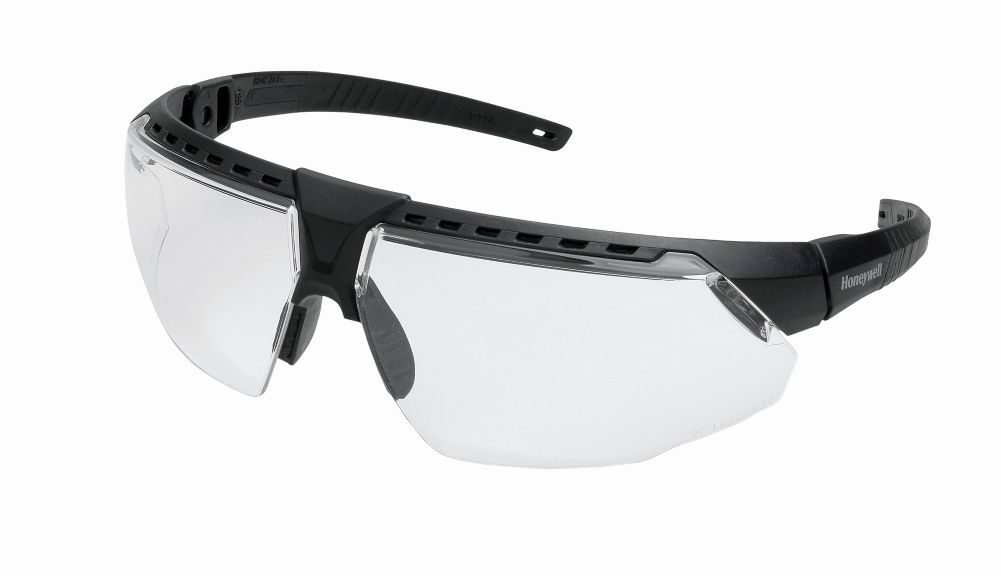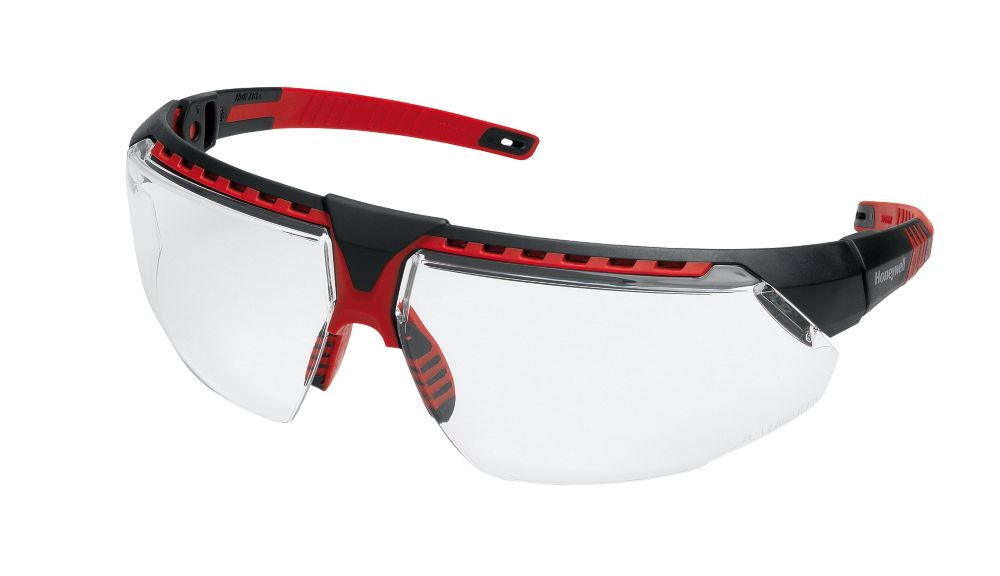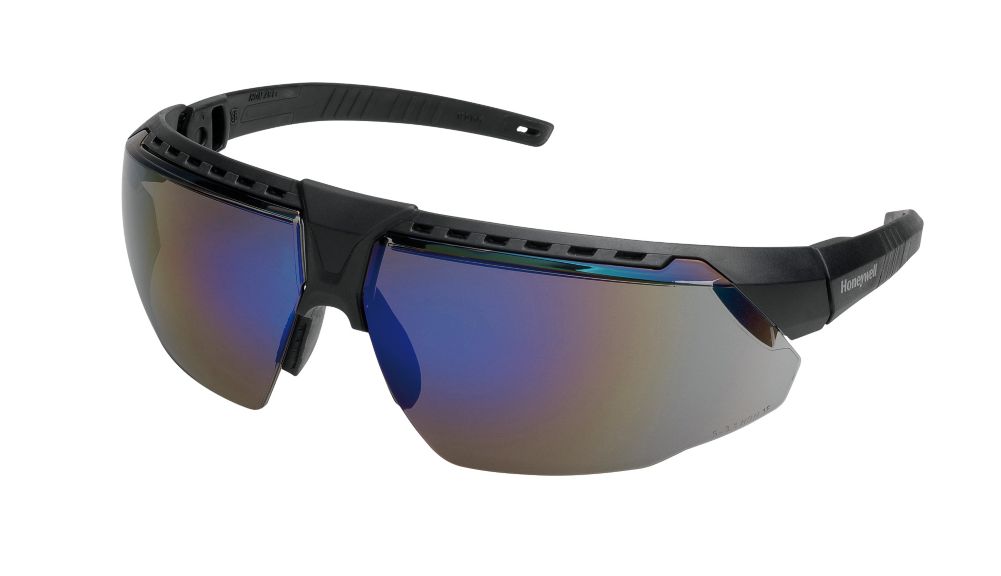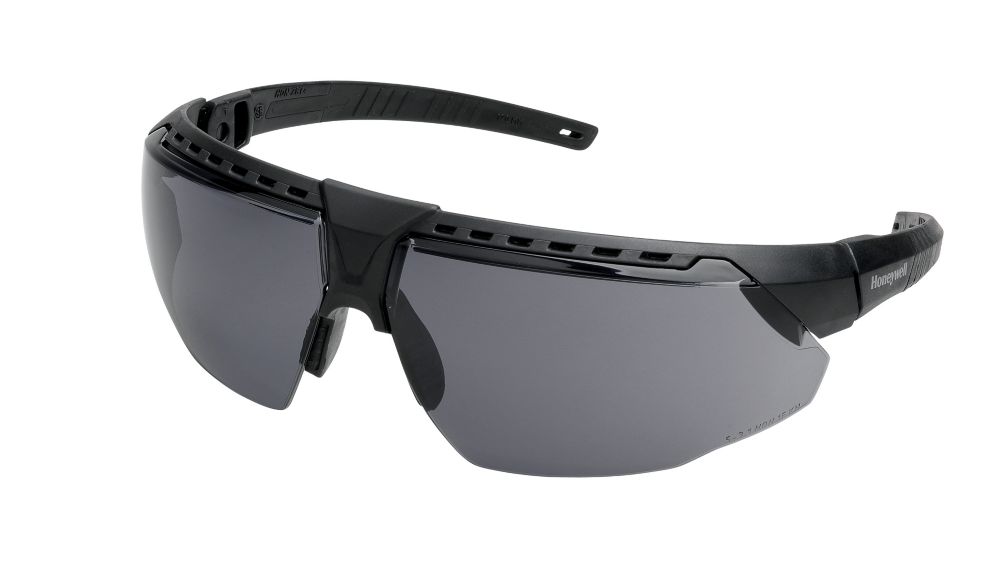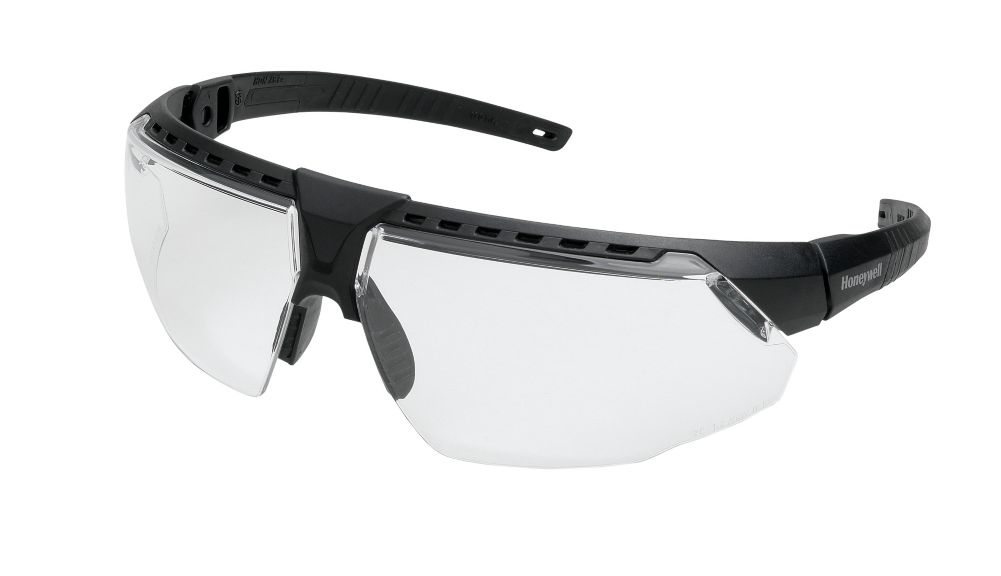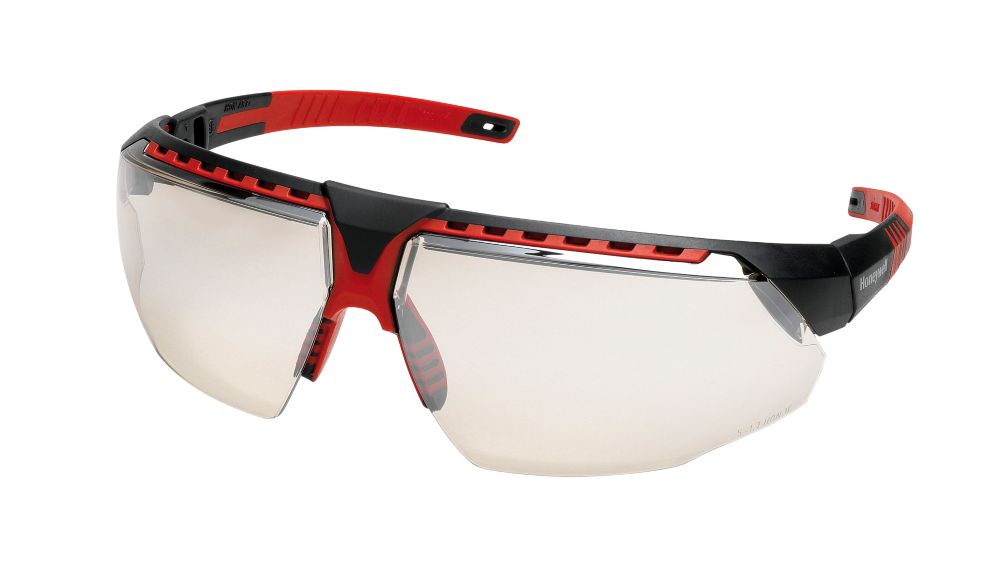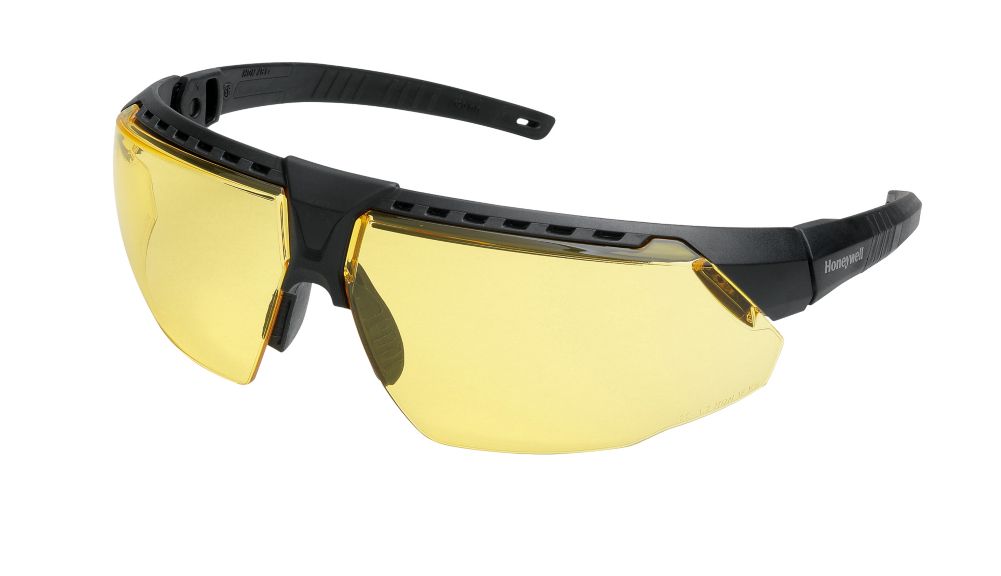 Designed with the very needs of your workers in mind, Honeywell Avatar
TM
allows eight points of adjustability to ensure maximum all-day comfort and maximum, customizable fit for every facial profile. With its perfect balance of anti-fog coating technology and design, your workers will think you had these made just for them – while you'll know they are protected and safe.
Features & Benefits:
HydroShield Anti-Fog Coating for superior Anti fog & Anti scratch coating - HydroShield anti-fog coating is permanently bonded to the lens, featuring dual-action properties that keep lenses clear up to 20X longer than the current coating
Ultra-Light frame – leading edge composite materials reduces overall weight even with added features
Soft Brow Frame – MMT+ - cushioning zone increases overall comfort and creates a barrier preventing from projection and sweat going into the eyes
Innovative Flexible Nose Pads - Premium materials and design for a more comfortable and adjustable nose fit
9 Base Lens For maximum field of vision and protective coverage
Innovative Indirect Venting System - Advanced technology to significantly reduce fogging
Soft Temples and Nose Pads - Rubber compound provides exceptional grip and comfort reducing pressure on the head
Angle-Adjustable Ratchet Temple - Up to 15⁰ adjustment range for a more customized fit
Wrap Around Temples & Soft Tip Pads – MMT+ – Ergonomically designed to fit better with helmets
Floating Nose Loop - Premium materials and design for a more comfortable and adjustable nose fit
Flexible Temples – MMT+ – Flex system design delivers greater comfort and fit
Insulated Wire-Core Temples Allows for superior adjustability, customizability and non- conductivity
Standards
· EN 166
Others
Gender
Product Family
Frame Material
Lens Material
Lens Coating

Honeywell Hydroshield® and Hard-Coat

Frame Color
Standards
Weight
Others
Lens Coating

Honeywell Hydroshield® and Hard-Coat
Lens Material : Polycarbonate
Lens Coating : Honeywell Hydroshield® and Hard-Coat
Frame Color : Red & Black and Black
Data Sheet
Name
Description
File Size
Date
Size
Honeywell Avatar Protective Eyewear Data Sheet - Nordics
application/pdf 101.51 KB
101.51 KB
Brochure
Name
Description
File Size
Date
Size
Honeywell Avatar Eyewear Brochure - Nordics
application/pdf 822.56 KB
822.56 KB
Name
Description
File Size
Date
Size
Honeywell Avatar Eyewear Brochure - Nordics
822.56 KB
822.56 KB
Honeywell Avatar Protective Eyewear Data Sheet - Nordics
101.51 KB
101.51 KB
Name
Description
File Size
Date
Size
Honeywell Avatar Protective Eyewear Data Sheet - Nordics
101.51 KB
Honeywell Avatar Eyewear Brochure - Nordics
822.56 KB

1034831
Honeywell Avatar Black / HydroShield coating/ Clear lens

1034832
Honeywell Avatar Black / HydroShield coating/ Grey lens

1034833
Honeywell Avatar Black / HydroShield coating/ Amber lens

1034834
Honeywell Avatar Black / Hard Coating/ I/O lens

1034835
Honeywell Avatar Black / Hard Coating/ Blue mirror lens

1034836
Honeywell Avatar Black&Red / HydroShield coating/ Clear lens

1034837
Honeywell Avatar Black&Red / HydroShield coating/ Grey lens

1034838
Honeywell Avatar Black&Red / Hard Coating/ I/O lens

1034831
Honeywell Avatar Black / HydroShield coating/ Clear lens

1034832
Honeywell Avatar Black / HydroShield coating/ Grey lens

1034833
Honeywell Avatar Black / HydroShield coating/ Amber lens

1034834
Honeywell Avatar Black / Hard Coating/ I/O lens

1034835
Honeywell Avatar Black / Hard Coating/ Blue mirror lens

1034836
Honeywell Avatar Black&Red / HydroShield coating/ Clear lens

1034837
Honeywell Avatar Black&Red / HydroShield coating/ Grey lens

1034838
Honeywell Avatar Black&Red / Hard Coating/ I/O lens