Safety Eyewear
Honeywell XC
It is an extremely versatile model, with a choice of lenses covering many fields of application: indoor, outdoor, sunlight, low light or welding assistant applications.
Overview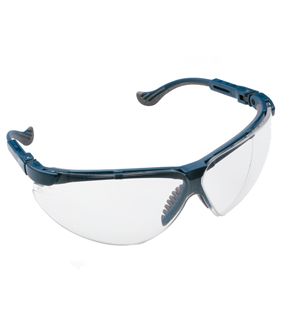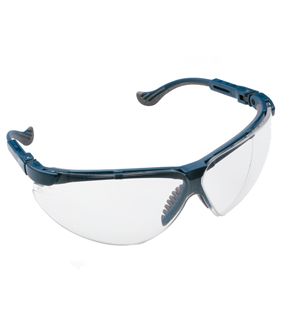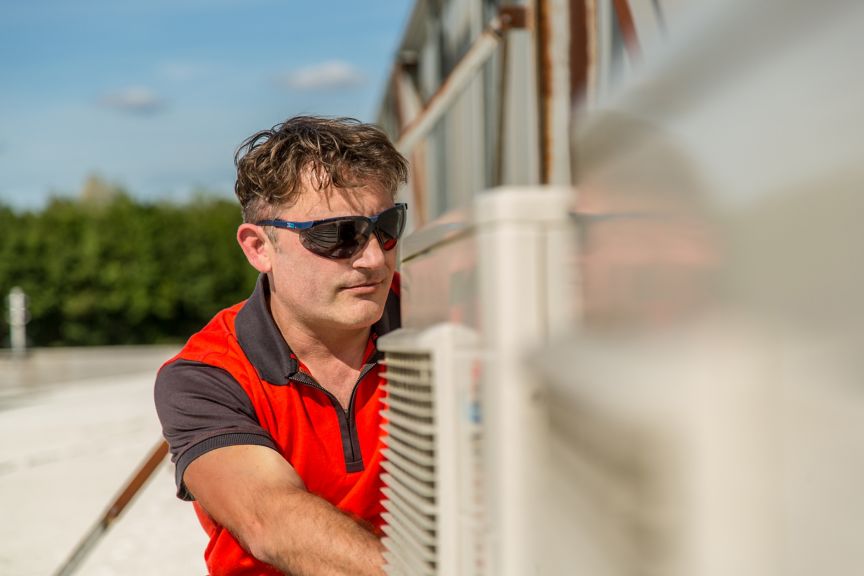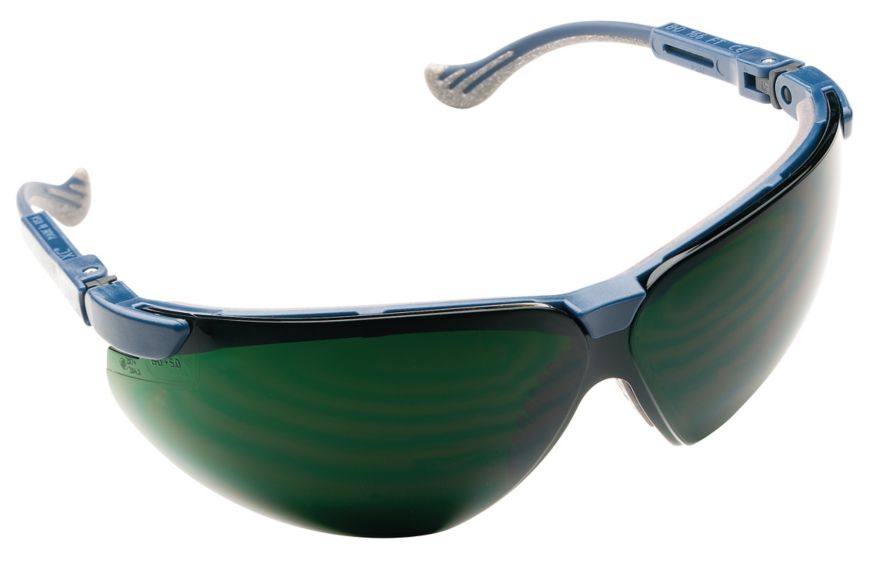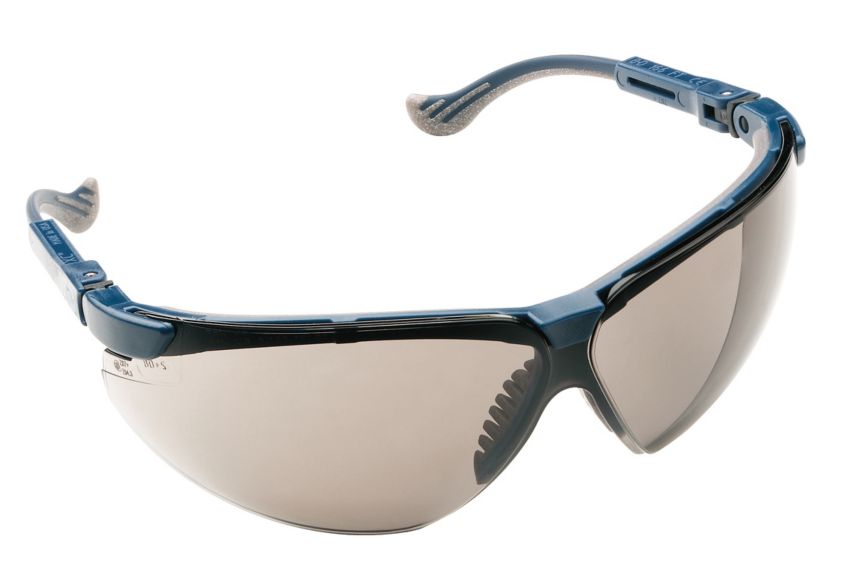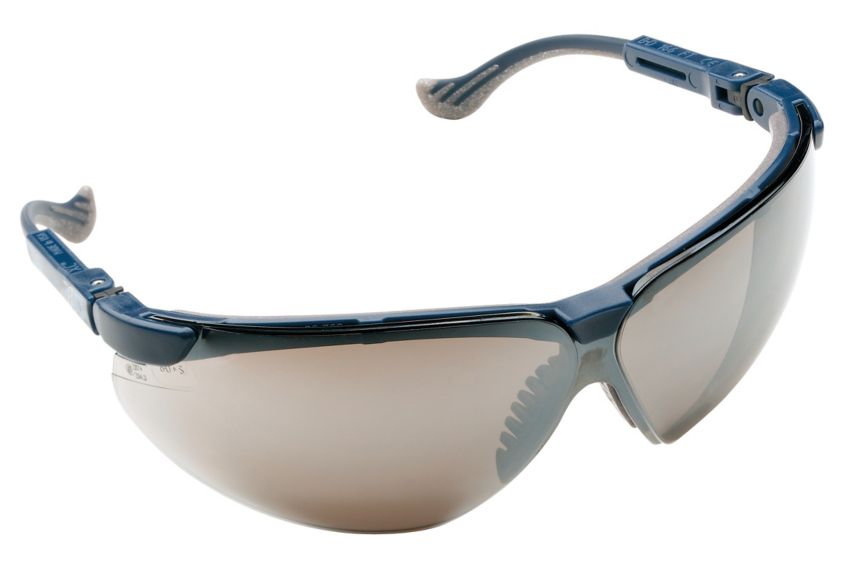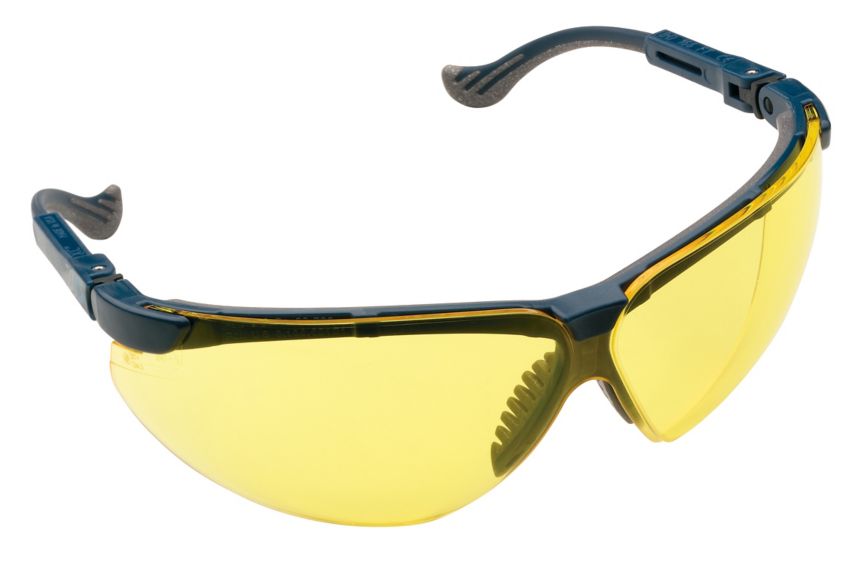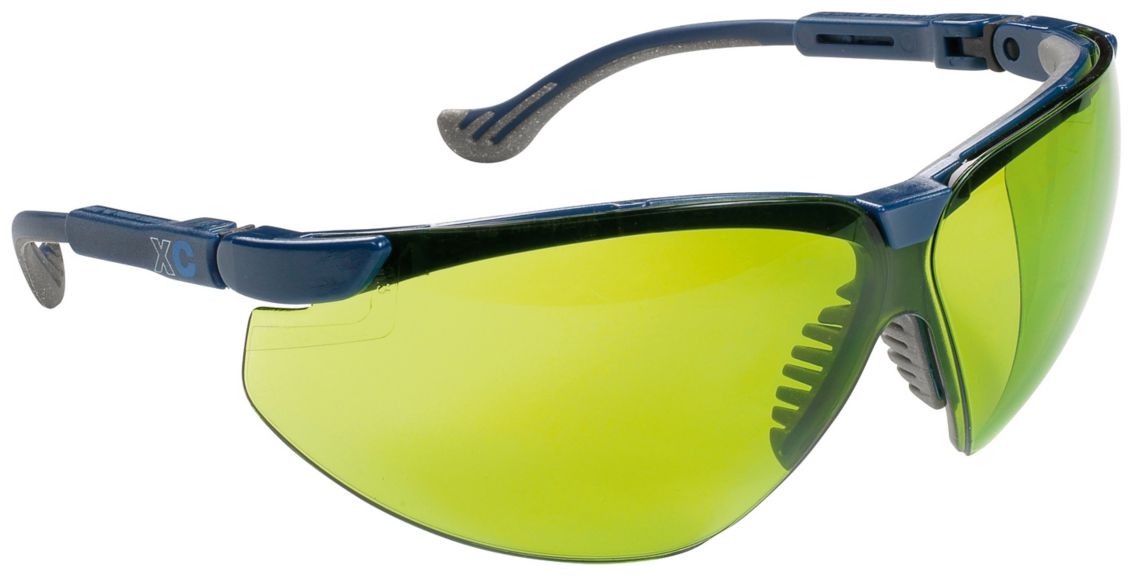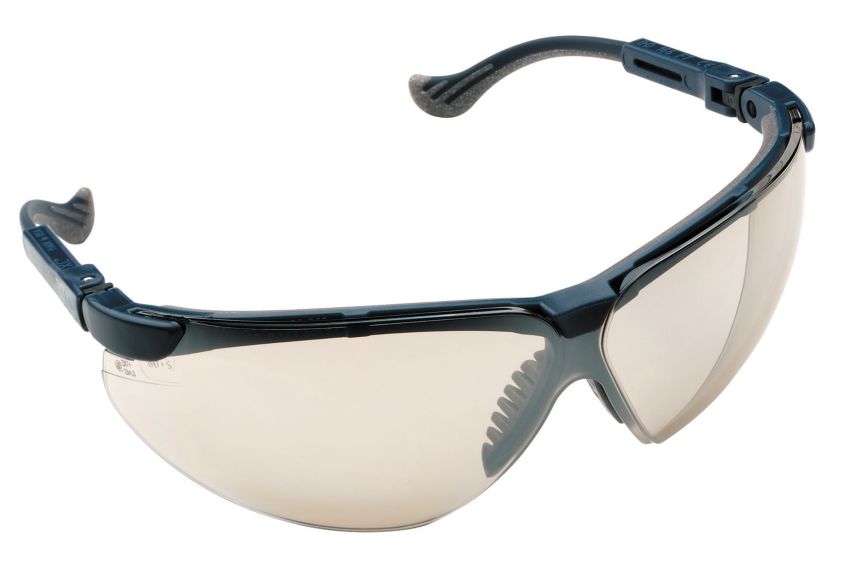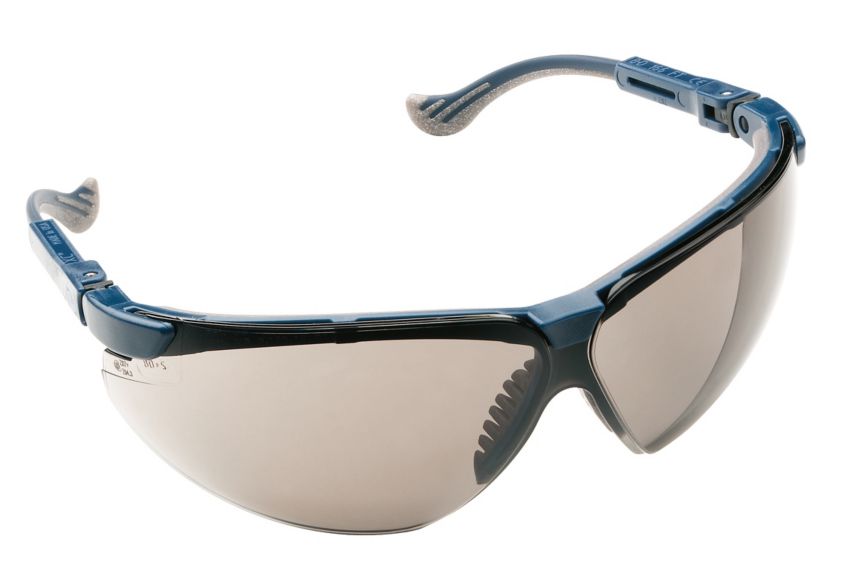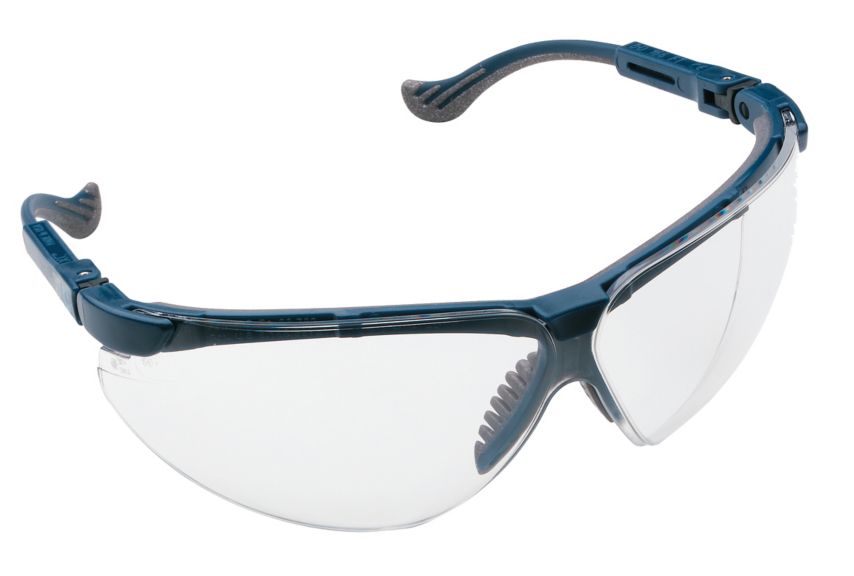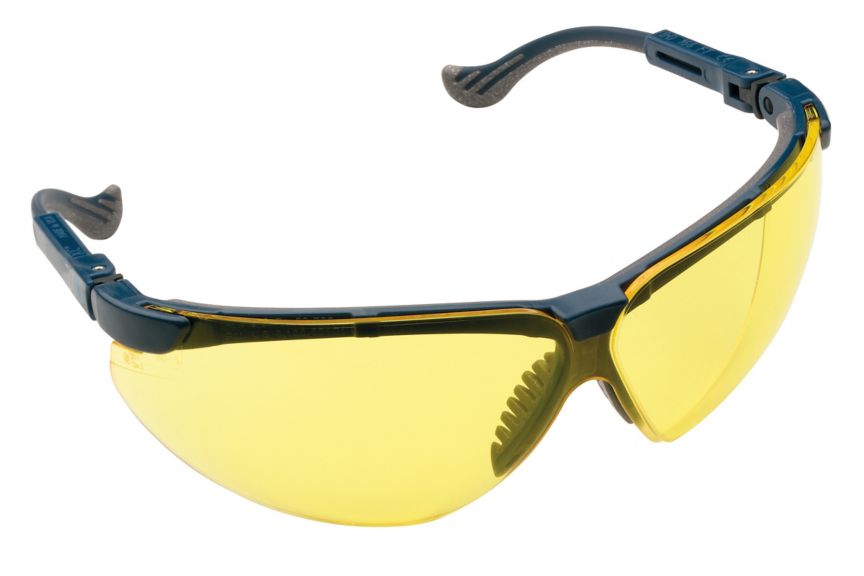 advantages of this model, designed to provide optimum protection for all day wear. Loaded with features with quick and easy lens replacement and an RX insert for prescription wearers.
Features and Benefits
A truly protective, 9-base curved lens. The geometry of the lens has been calculated to provide effective cover for the eye area and to reduce the risk of intrusion by particles. Its above-average thickness offers unequalled resistance to impact, ensuring that these spectacles provide protection that goes far beyond the standard requirements.
The integral ventilation channel in the browbar encourages air flows that help to prevent fogging.
Fast, easy lens removal makes it easy to clean or replace the lens.
Adjustable pantoscopic angle and temple length provide optimum adjustability, to ensure a gap-free-fit.
MMT (Multi-Material Technology®) provides increased comfort.
The browbar is covered over its entire length in flexible, shockproof, non-slip elastomer.
RX Insert for XC spectacles.
A product that allows prescription glass users to enjoy the benefits of extra comfort and protection offered by XC when compared with traditional solutions.
Hazards
Abrasion
Airborne Particulates
Biohazard
Impact
Low Visibility
Standards
Others
Lens Coating
Replaceable Lenses
Lens Material
Lens Coating : Hard Coat, Fog-Ban
Lens Material : Polycarbonate
Data Sheet
Name
Description
File Size
Date
Size
Honeywell XC - Datasheet
application/pdf 177.22 KB
5/31/2021
177.22 KB
Honeywell Xc Data Sheet - Nordics
application/pdf 192.39 KB
10/19/2021
192.39 KB
Honeywell Xc Datasheet - Middle East - India
application/pdf 97.43 KB
97.43 KB
Manuals and Guides
Name
Description
File Size
Date
Size
Honeywell XC - Literature
application/pdf 472.66 KB
5/31/2021
472.66 KB
Brochure
Name
Description
File Size
Date
Size
Honeywell Xc Brochure - Nordics
application/pdf 65.61 KB
10/19/2021
65.61 KB
Name
Description
File Size
Date
Size
Name
Description
File Size
Date
Size
SKUs

1010949
XC BLUE FRAME CLEAR LENS

1010950
XC Blue Clear Anti-scratch

1011020
XC BLUE FRAME SHADE 5 LENS

1011021
XC BLUE FRAME SHADE 3.0 LENS

1011022
XC BLUE FRAME SILVER MIRROR LENS

1011023
XC BLUE FRAME I-O SILVER LENS

1011024
XC BLUE FRAME AMBER LENS

1011026
XC BLUE FRAME TSR GRAY LENS

1012100
XC BLUE FRAME SHADE 6-2.5 LENS

1012877
XC BLUE SHADE 1,7 HC

1010949
XC BLUE FRAME CLEAR LENS

1010950
XC Blue Clear Anti-scratch

1011020
XC BLUE FRAME SHADE 5 LENS

1011021
XC BLUE FRAME SHADE 3.0 LENS

1011022
XC BLUE FRAME SILVER MIRROR LENS

1011023
XC BLUE FRAME I-O SILVER LENS

1011024
XC BLUE FRAME AMBER LENS

1011026
XC BLUE FRAME TSR GRAY LENS

1012100
XC BLUE FRAME SHADE 6-2.5 LENS

1012877
XC BLUE SHADE 1,7 HC