Shoes
Honeywell Agile Family
Sporty. Flexible. Lighter. Comfortable.
Overview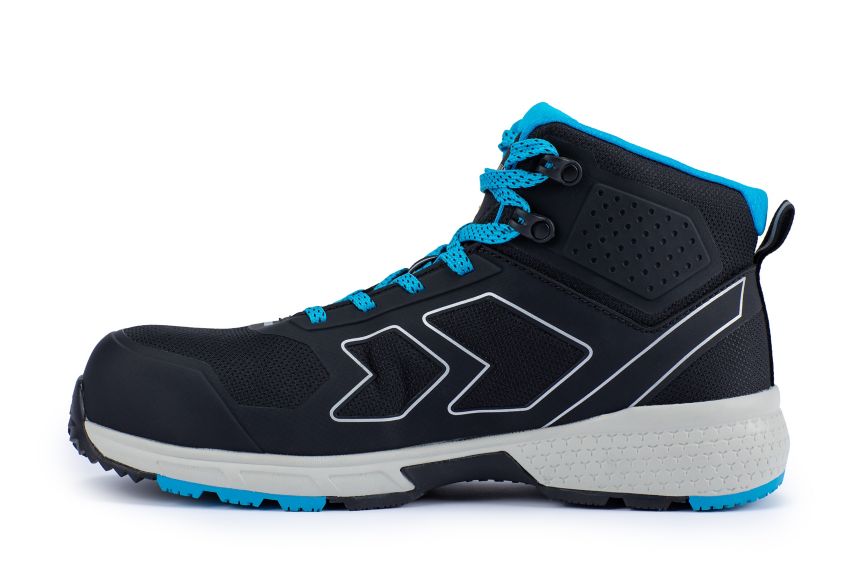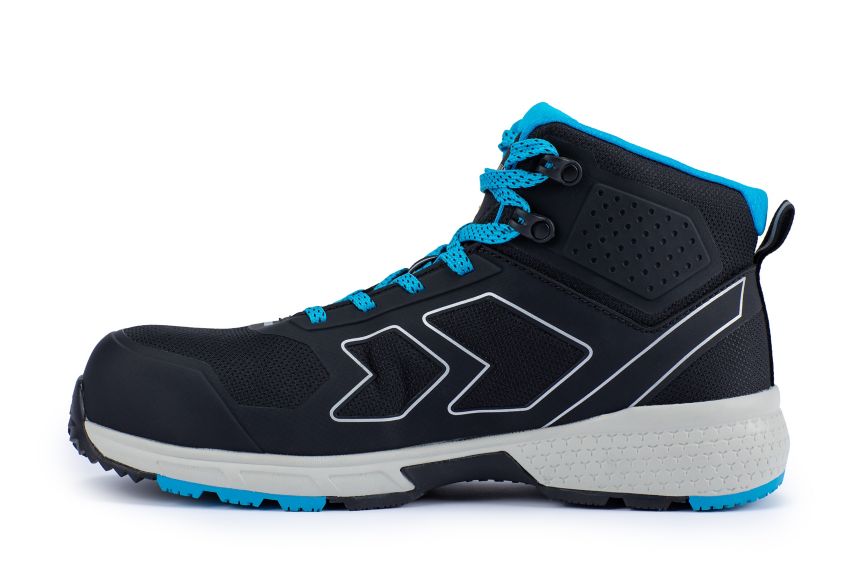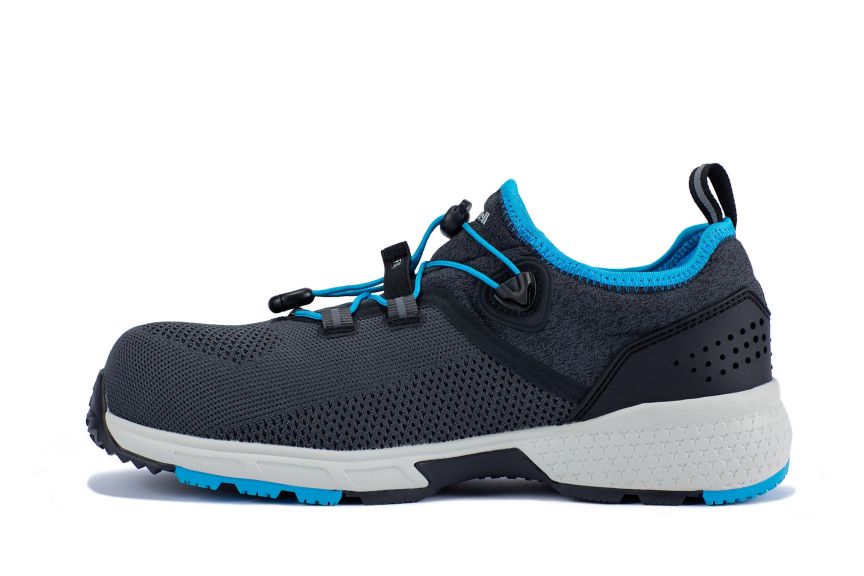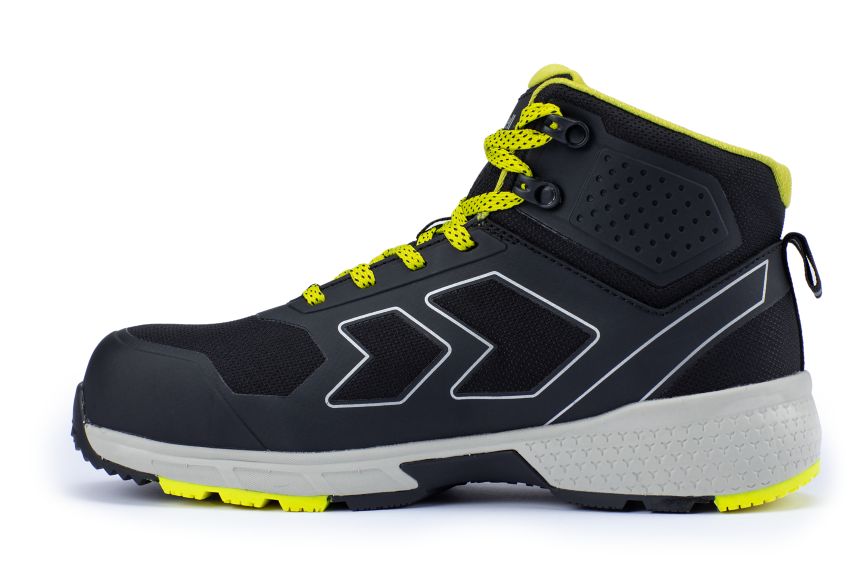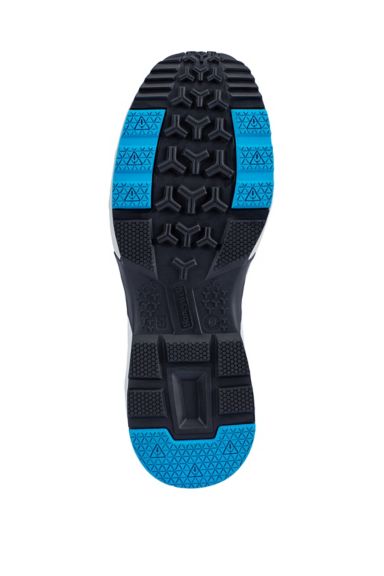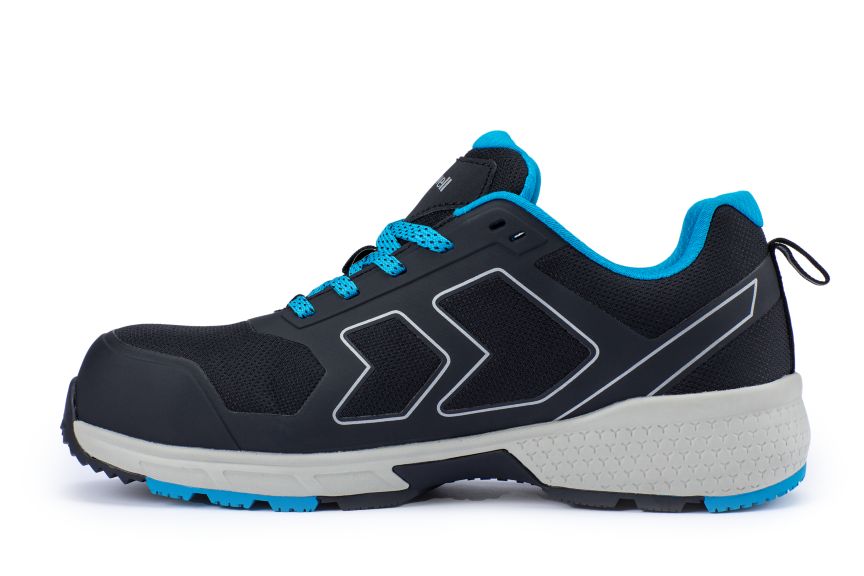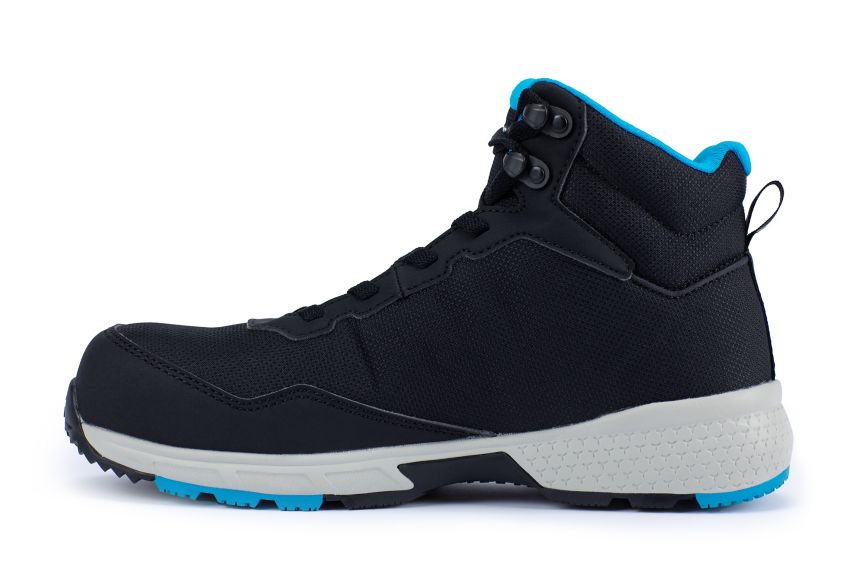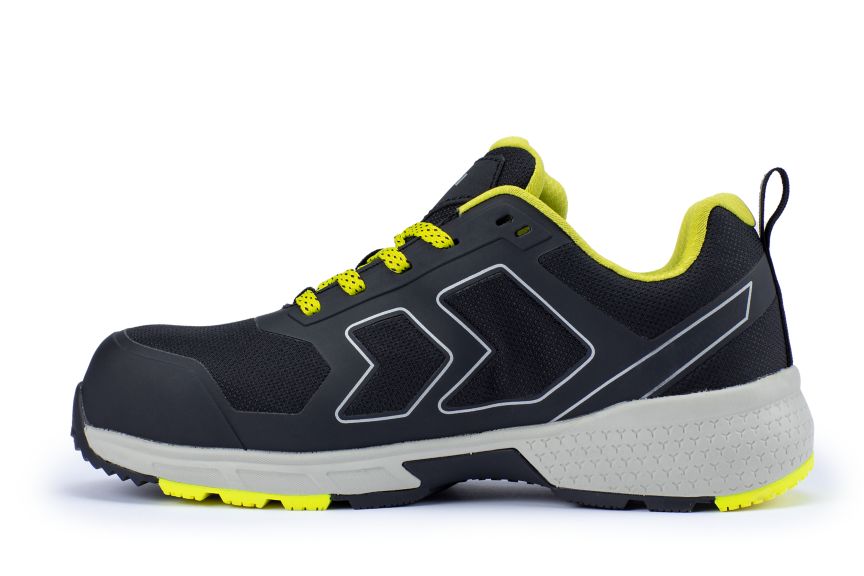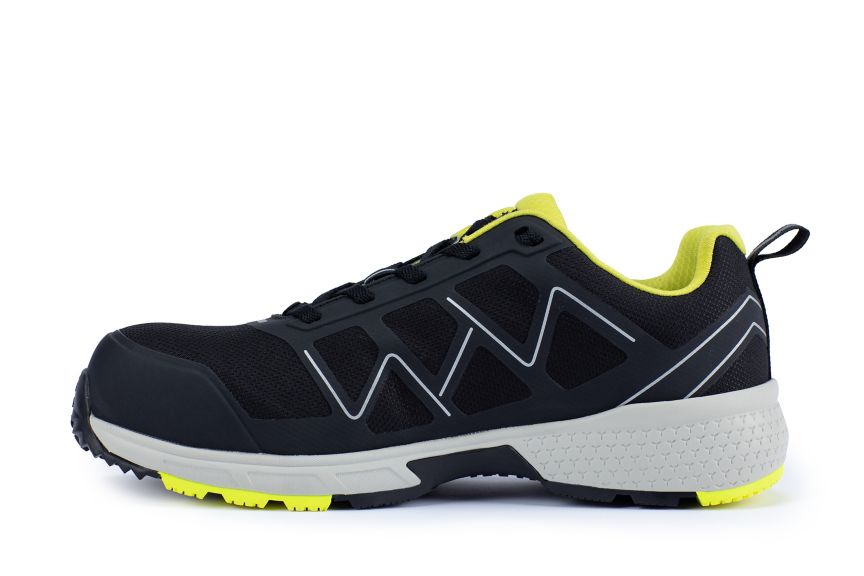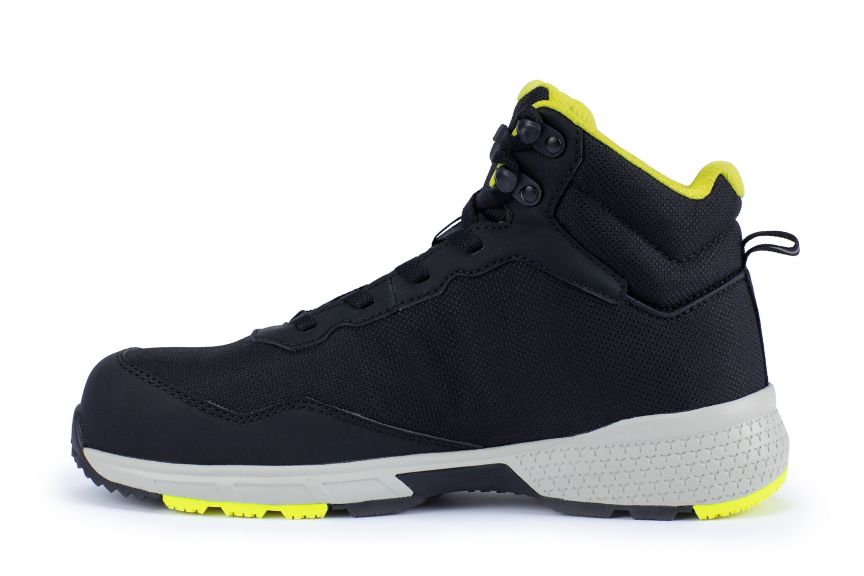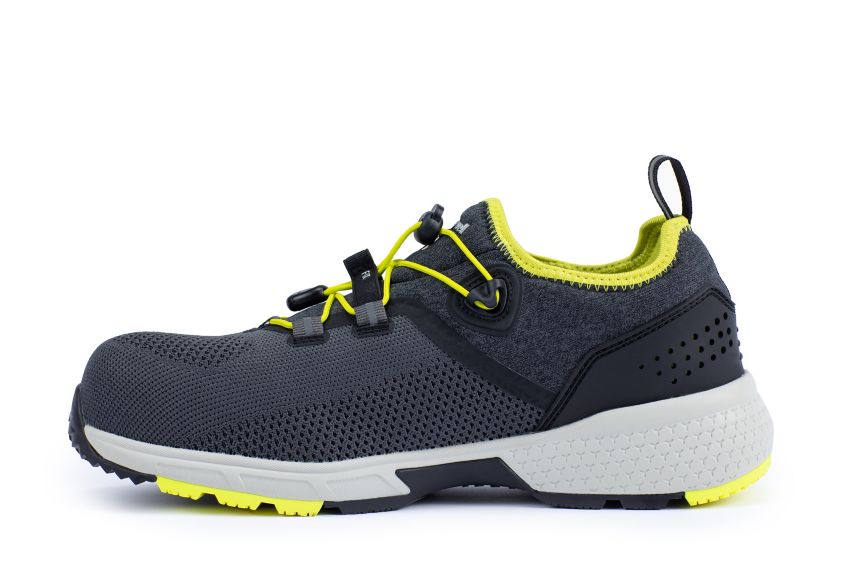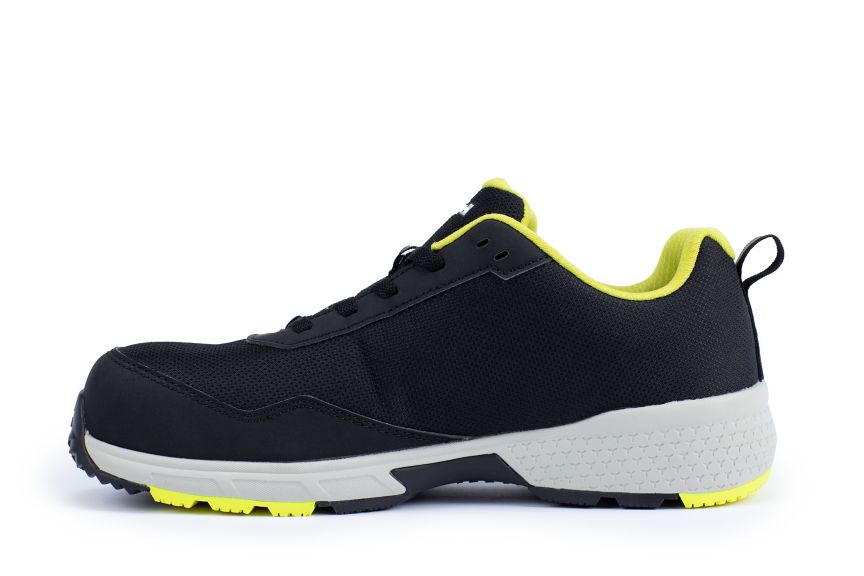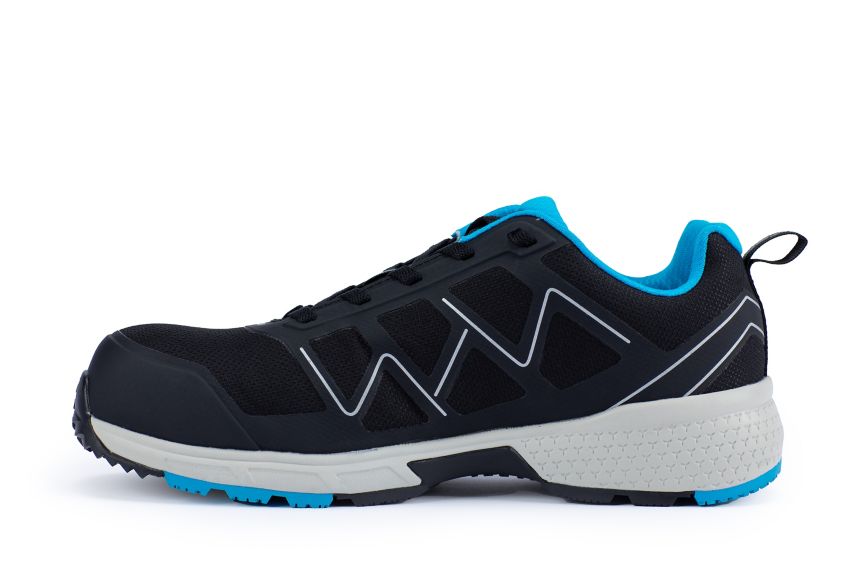 Workers need safe, yet comfortable footwear for long shifts to help keep them safe and prevent foot fatigue. That's why we constructed Honeywell Agile with a flexible and lighter design. Influenced by the look and feel of sports shoes, we built this range with an ergonomic design that mimics the foot's natural movement, so it feels like you're just wearing a sock.
Honeywell Agile is engineered with advanced technology and unique features that bring both comfort and protection, including:
Patent-pending wear off indicators
Breathable materials
TPU film
OrthoLite® Modular Insole Fitting System
External heel counter
Workers can wear Honeywell Agile shoes with confidence knowing their protective footwear meets and exceeds safety standards for worker safety within various industries and environments. Tests have shown Honeywell Agile shoes perform better than required. Here are a few results:
[1]
14% more impact resistance than the standard requirements[2]
61% more compression resistance than the standard requirements[3]
43% more slip resistance (heel area) than SRA requirements[4]
Discover a lighter, more comfortable walking experience with Honeywell Agile. Talk to your Honeywell Sales Representative today.
Starter Yellow S1P SRC (62 501 26)
Starter Blue S1P SRC (62 501 27)
• Lighter composite, fiberglass toecap
• Low-cut style
• Flexible Nylon textile with microfiber upper
• 3D Mesh lining
• EVA midsole and rubber outsole
• Patent-pending wear-off indicators
• EN ISO 20345:2011 S1P SRC
• Two DGUV 112-191 certified insocks
• Size: 35-49
Starter Mid Yellow S1P SRC (62 501 28)
Starter Mid Blue S1P SRC (62 501 29)
• Lighter composite, fiberglass toecap
• Mid-cut style
• Flexible Nylon textile combined with microfiber upper
• 3D Mesh lining
• EVA midsole and rubber outsole
• Patent-pending wear-off indicators
• EN ISO 20345:2011 S1P SRC
• Two DGUV 112-191 certified insocks
• Size: 35-49
Runner Yellow S3 SRC ESD (62 501 22)
Runner Blue S3 SRC ESD (62 501 23)
• Lighter composite, fiberglass toecap
• Low-cut style
• Flexible Nylon textile with TPU film upper
• 3D Mesh lining
• EVA midsole and rubber outsole
• Patent-pending wear-off indicators
• EN 61340-5-1:2016 - ESD marking (electrical resistance)
• EN ISO 20345:2011 S3 SRC ESD
• Two DGUV 112-191 certified insocks
• Premium antibacterial insock
• Come with extra pair of black laces
• Size: 35-49
Runner Mid Yellow S3 SRC ESD (62 501 24)
Runner Mid Blue S3 SRC ESD (62 501 25)
• Lighter composite, fiberglass toecap
• Mid-cut style
• Flexible Nylon textile with TPU film upper
• 3D Mesh lining
• EVA midsole and rubber outsole
• Patent-pending wear-off indicators
• EN 61340-5-1:2016 - ESD marking (electrical resistance)
• EN ISO 20345:2011 S3 SRC ESD
• Two DGUV 112-191 certified insocks
• Premium antibacterial insock
• Come with extra pair of black laces
• Size: 35-49
Sprinter Yellow S1P SRC ESD (62 501 18)
Sprinter Blue S1P SRC ESD (62 501 19)
• Lighter composite, fiberglass toecap
• Low-cut style
• Flexible stretched textile with knitted upper
• 3D Mesh lining
• External heel counter
• EVA midsole and rubber outsole
• Patent-pending wear-off indicators
• EN 61340-5-1:2016 - ESD marking (electrical resistance)
• EN ISO 20345:2011 S1P SRC ESD
• Two DGUV 112-191 certified insocks
• Size: 35-49
Sprinter Yellow S3 SRC ESD (62 501 20)
Sprinter Blue S3 SRC ESD (62 501 21)
• Lighter composite, fiberglass toecap
• Low-cut style
• Flexible stretched textile with knitted upper
• 3D Mesh lining
• EVA midsole and rubber outsole
• Patent-pending wear-off indicators
• EN 61340-5-1:2016 - ESD marking (electrical resistance)
• EN ISO 20345:2011 S3 SRC ESD
• Two DGUV 112-191 certified insocks
• Premium antibacterial insock
• Size: 35-49
---
Others
Benefits

A LIGHTER, MORE COMFORTABLE WALKING EXPERIENCENEWLINE• Enhanced flexibilityNEWLINE• Good slip resistanceNEWLINE• EVA midsoleNEWLINE• Lighter toecapNEWLINE• Antibacterial insockNEWLINE• Ergonomic designNEWLINE• Electrostatic Discharge (ESD)NEWLINEProtectionNEWLINE• 3D Mesh liningNEWLINE• Quality materialsNEWLINE• DGUV Test markNEWLINE• Modern, low-cut and mid-cut stylesNEWLINE• Wide size range: 35-49

Shoe Gender
Shoe Color
Shoe Size
Others
Benefits

A LIGHTER, MORE COMFORTABLE WALKING EXPERIENCENEWLINE• Enhanced flexibilityNEWLINE• Good slip resistanceNEWLINE• EVA midsoleNEWLINE• Lighter toecapNEWLINE• Antibacterial insockNEWLINE• Ergonomic designNEWLINE• Electrostatic Discharge (ESD)NEWLINEProtectionNEWLINE• 3D Mesh liningNEWLINE• Quality materialsNEWLINE• DGUV Test markNEWLINE• Modern, low-cut and mid-cut stylesNEWLINE• Wide size range: 35-49
Benefits : A LIGHTER, MORE COMFORTABLE WALKING EXPERIENCENEWLINE• Enhanced flexibilityNEWLINE• Good slip resistanceNEWLINE• EVA midsoleNEWLINE• Lighter toecapNEWLINE• Antibacterial insockNEWLINE• Ergonomic designNEWLINE• Electrostatic Discharge (ESD)NEWLINEProtectionNEWLINE• 3D Mesh liningNEWLINE• Quality materialsNEWLINE• DGUV Test markNEWLINE• Modern, low-cut and mid-cut stylesNEWLINE• Wide size range: 35-49
Shoe Color : Black and Blue/Yellow
Data Sheet
Brochure
Certificate
Product Photo
Name
Description
File Size
Date
Size
Name
Description
File Size
Date
Size