Hall-effect Digital Speed Sensors
LCZ Series
Low cost, low power, digital output. Omni-directional sensor-to-target orientation. Small, stainless steel housing. Zero speed
Overview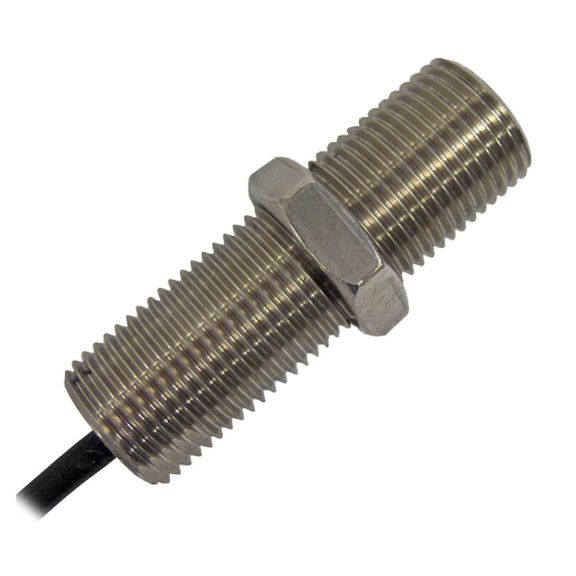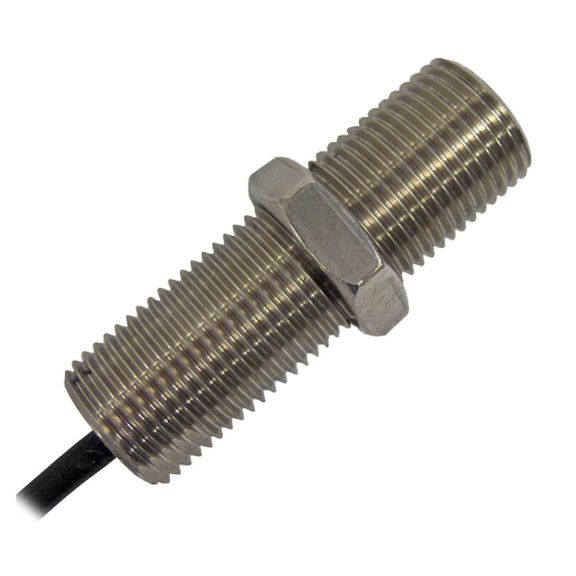 The LCZ Series Hall-effect Zero Speed Sensors provide a durable, cost-effective solution in most harsh environments.
The sensor is available in 9,5 mm [3/8 in/0.375 in] and 15,9 mm [5/8 in/0.625 in] diameters, in both 50,8 mm [2.00 in] and 76,2 mm [3.00 in] lengths.
The stainless steel package is simple to install and adjust. It does not require rotational orientation.
Data Sheet
Name
Description
File Size
Date
Size
LCZ Series Hall-effect Zero Speed Sensors
application/pdf 185.28 KB
10/22/2021
185.28 KB
Manuals and Guides
Name
Description
File Size
Date
Size
Transportation Range Guide
application/pdf 18.57 MB
10/21/2021
18.57 MB
Speed Sensor Comparison
application/pdf 481.16 KB
11/17/2022
481.16 KB
Speed Sensors Range Guide
application/pdf 781.75 KB
10/22/2021
781.75 KB
Brochure
Name
Description
File Size
Date
Size
Partners Providing Technical Safety and Productivity Solutions
application/pdf 8.05 MB
10/21/2021
8.05 MB
Application Note
Name
Description
File Size
Date
Size
Construction Vehicles -
application/pdf 984.29 KB
10/25/2022
984.29 KB
Defence Ground Vehicles -
application/pdf 872.87 KB
6/14/2023
872.87 KB
Electronic Sensors and MICRO SWITCH Switches in Industrial Air Compressors
application/pdf 502.5 KB
10/21/2021
502.5 KB
Agricultural Vehicles -
application/pdf 1.11 MB
10/25/2022
1.11 MB
Sensors and Switches in Front Loaders
application/pdf 2.54 MB
10/21/2021
2.54 MB
Name
Description
File Size
Date
Size
Name
Description
File Size
Date
Size
LCZ Series Hall-effect Zero Speed Sensors
185.28 KB
10/22/2021
Transportation Range Guide
18.57 MB
10/21/2021
Speed Sensor Comparison
481.16 KB
11/17/2022
Speed Sensors Range Guide
781.75 KB
10/22/2021
Partners Providing Technical Safety and Productivity Solutions
8.05 MB
10/21/2021
Construction Vehicles -
984.29 KB
10/25/2022
Defence Ground Vehicles -
872.87 KB
6/14/2023
Electronic Sensors and MICRO SWITCH Switches in Industrial Air Compressors
502.5 KB
10/21/2021
Agricultural Vehicles -
1.11 MB
10/25/2022
Sensors and Switches in Front Loaders
2.54 MB
10/21/2021

LCZ260
VRS SPEED SENSOR

LCZ260-30
LCZ Series Single Hall-effect zero speed sensor, 1750 mm cable, straight exit

LCZ460
LCZ Series Single Hall-effect zero speed sensor, 1750 mm cable, straight exit

LCZ460-30
LCZ Series Single Hall-effect zero speed sensor, 1750 mm cable, straight exit

LCZ260
VRS SPEED SENSOR

LCZ260-30
LCZ Series Single Hall-effect zero speed sensor, 1750 mm cable, straight exit

LCZ460
LCZ Series Single Hall-effect zero speed sensor, 1750 mm cable, straight exit

LCZ460-30
LCZ Series Single Hall-effect zero speed sensor, 1750 mm cable, straight exit