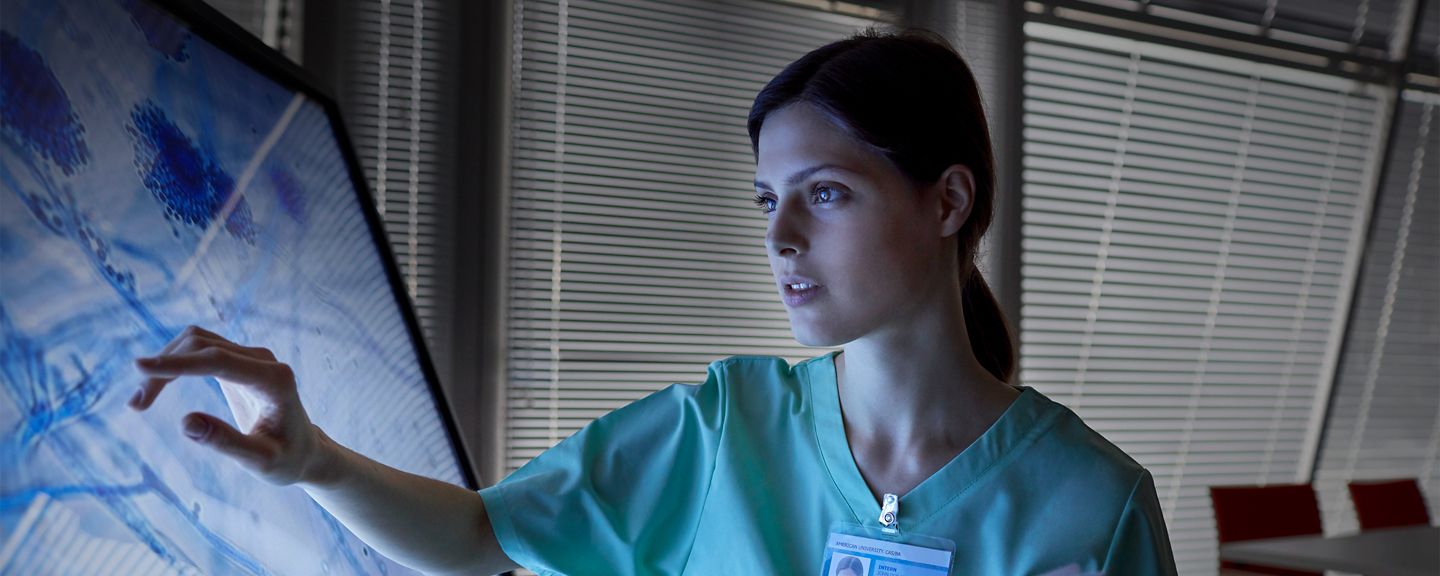 Healthcare and Life Sciences
Healthcare Solutions for Today's Evolving Needs
Helping Shape the Future of Your Healthcare Environment
The healthcare industry is continuously evolving to keep up with increasing regulatory pressures while maintaining an environment where patients and staff feel safe. Healthcare providers often struggle with developing the right approach to stay ahead of these challenges while delivering a consistently great patient experience. From a patient's first visit, to diagnosis, and returning home from care, Honeywell has the technologies to help healthcare providers increase productivity, efficiency, and shape the future of their organizations.
Safety, Efficiency and Productivity at our Core
With an increased focus on customer experience, EHR compliance, and the safety of patients and staff, healthcare organizations need technology that can seamlessly integrate with existing processes. Having the right solutions in place can streamline error prone tasks, improve organizational agility, communication, and data entry. We're focused on supporting you in your patient-centered approach by providing essential personal protective equipment, clinician productivity and mobility tools, and scan engines and sensors for medical devices. Together, we can redefine what's possible for healthcare organizations of all shapes and sizes.
Helping Shape the Future of Your Healthcare Environment
Learn how Honeywell hardware, software, and services can help revitalize the healthcare industry amid recent changes.
Shutting Down Mobile Technology Security Risks in Healthcare
The need to protect patient data has never been greater. This recent HIMMS survey dives deeper to understand healthcare providers' biggest concerns. 
Healthcare Mobile Computers

Healthcare handheld computers make it easier for clinicians to provide superior care to patients and manage data flawlessly. Learn more.
Healthcare Handheld Scanners

Honeywell healthcare handheld scanners can scan even on damaged and poor-quality barcodes. Disinfectant-ready housings. Patient Do-Not-Disturb mode available.
How a Building Was Transformed to Help with the Fight Against COVID-19
Honeywell N95 Masks: Now Made in Rhode Island
Healthcare and Life Sciences