Flow Sensors
Flow Modules
Flow modules designed for anesthesia machines with anaemometer sensor SpiroQuant A+. Constant temperature mode. RS-232 communication. 10-bit A/D converter. In-circuit programming.
Overview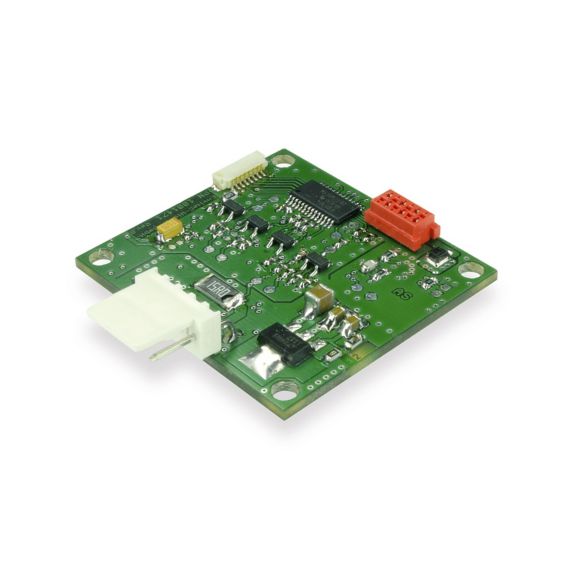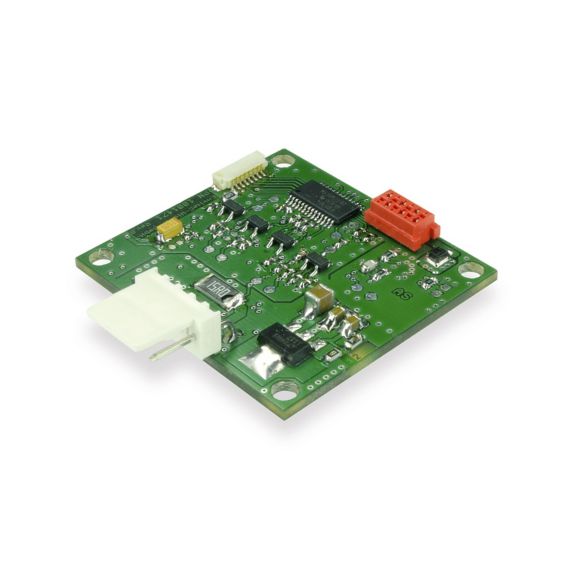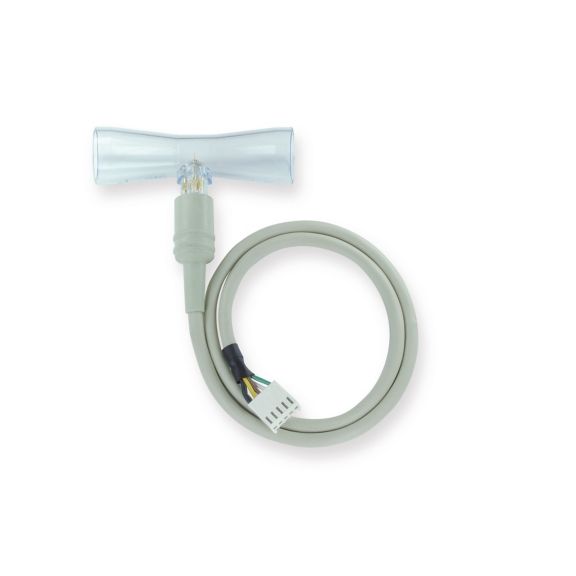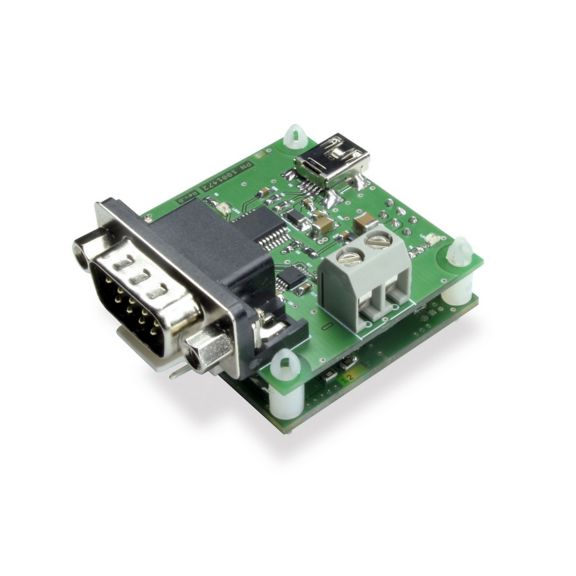 EnviteC Cross Reference List | Tech Support
The SpiroQuant module drives the hot-wire SpiroQuant A flow sensor and generates a signal proportional to the actual flow dependent on the power consumption of the heated wire.
Using a calibration curve, this value can be converted into to actual flow value.
EnviteC by Honeywell
Data Sheet
Name
Description
File Size
Date
Size
Data Sheet for Medical Flow Modules - SpiroQuant MAX
application/pdf 646.74 KB
10/26/2022
646.74 KB
Certificate
Name
Description
File Size
Date
Size
Form certificate on hygiene status and desinfection of returned product/s
application/pdf 470.7 KB
9/22/2021
470.7 KB
Certificate according to DIN EN ISO 13485:2016
application/pdf 383.4 KB
3/10/2022
383.4 KB
Form certificate on hygiene status and desinfection of returned product/s
application/pdf 469.94 KB
9/22/2021
469.94 KB
Honeywell Healthcare Solutions GmbH - ISO 13485:2016
application/pdf 432.18 KB
3/10/2022
432.18 KB
Certificate according to DIN EN ISO 13485:2016
application/pdf 381.83 KB
3/10/2022
381.83 KB
Others
Name
Description
File Size
Date
Size
Form details on potential safety relevant failures or events
application/pdf 492.27 KB
9/22/2021
492.27 KB
Form details on potential safety relevant failures or events
application/pdf 495.94 KB
9/22/2021
495.94 KB
Name
Description
File Size
Date
Size
Name
Description
File Size
Date
Size
Data Sheet for Medical Flow Modules - SpiroQuant MAX
646.74 KB
10/26/2022
Form certificate on hygiene status and desinfection of returned product/s
470.7 KB
9/22/2021
Certificate according to DIN EN ISO 13485:2016
383.4 KB
3/10/2022
Form certificate on hygiene status and desinfection of returned product/s
469.94 KB
9/22/2021
Honeywell Healthcare Solutions GmbH - ISO 13485:2016
432.18 KB
3/10/2022
Certificate according to DIN EN ISO 13485:2016
381.83 KB
3/10/2022
Form details on potential safety relevant failures or events
492.27 KB
9/22/2021
Form details on potential safety relevant failures or events
495.94 KB
9/22/2021

E1001487
SpiroQuant MAX OEM Module, 41 cm

E1001488
SpiroQuant MAX Dev.-Kit, includes OEM Module Board, Cable, Mouthpiece

E1001487
SpiroQuant MAX OEM Module, 41 cm

E1001488
SpiroQuant MAX Dev.-Kit, includes OEM Module Board, Cable, Mouthpiece