Handheld Computers
CT40 Handheld Computer
CT40 Handheld-Computer
Overview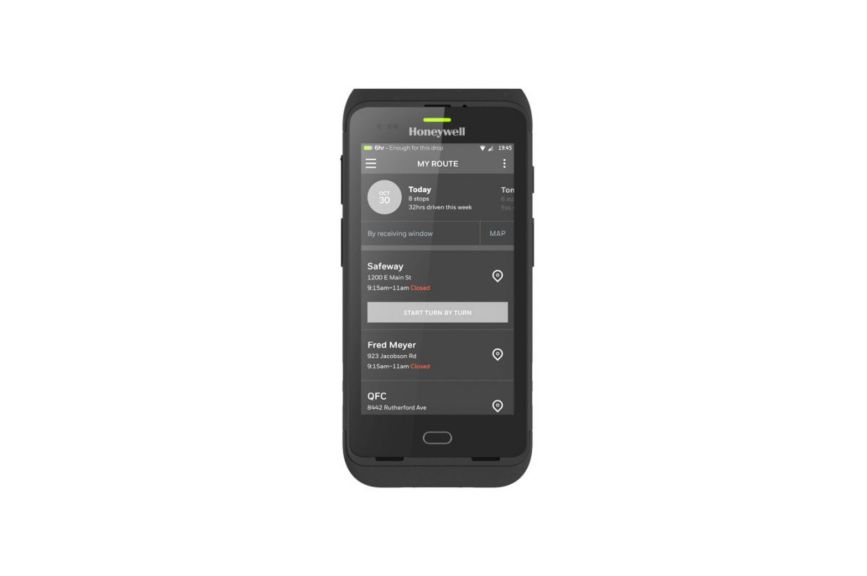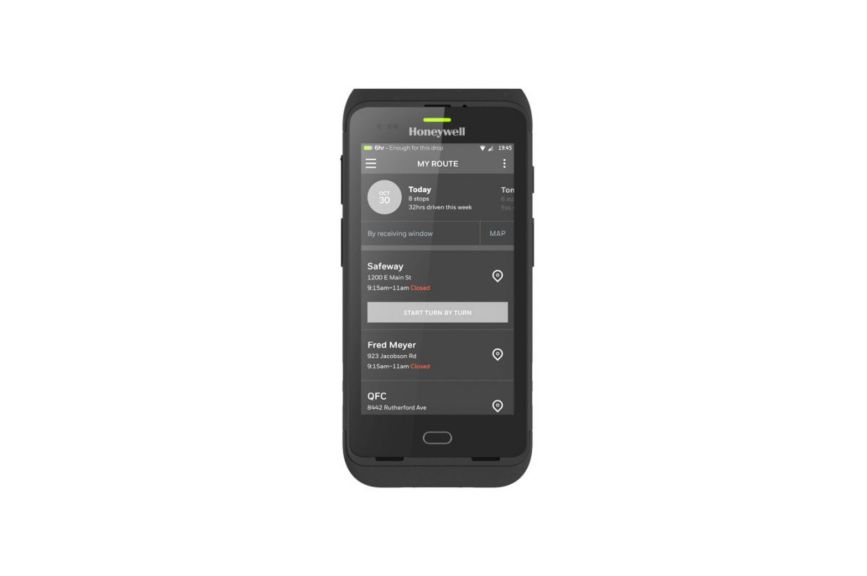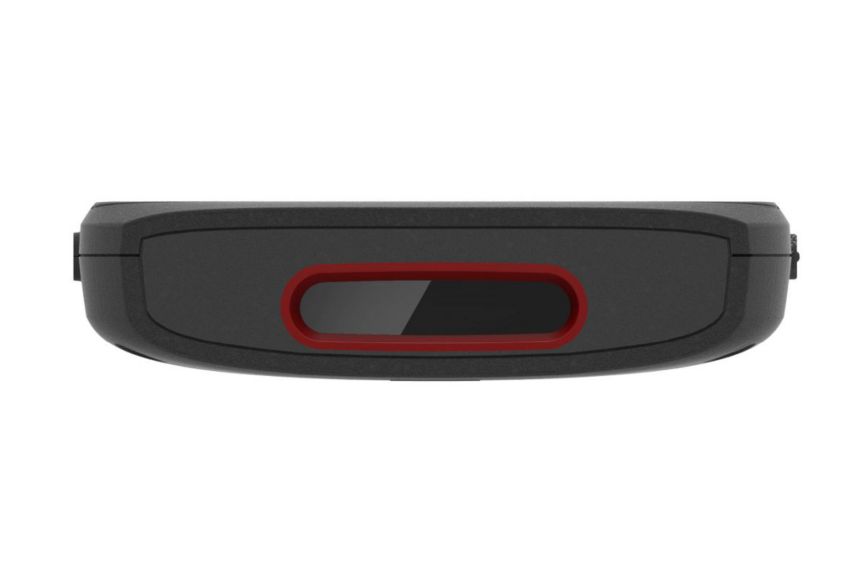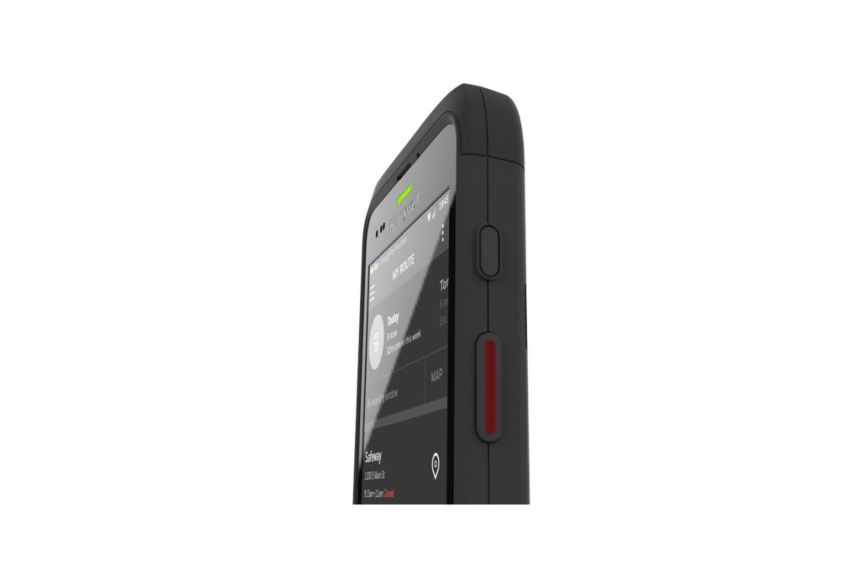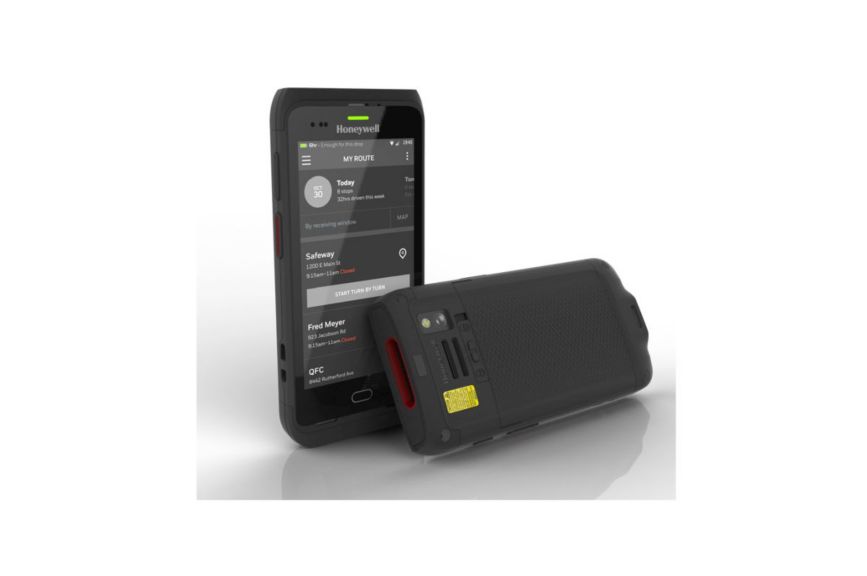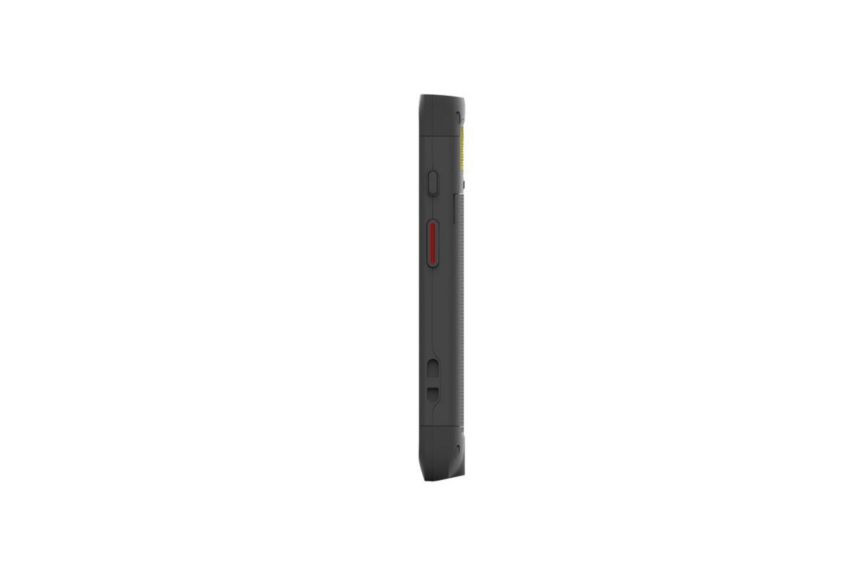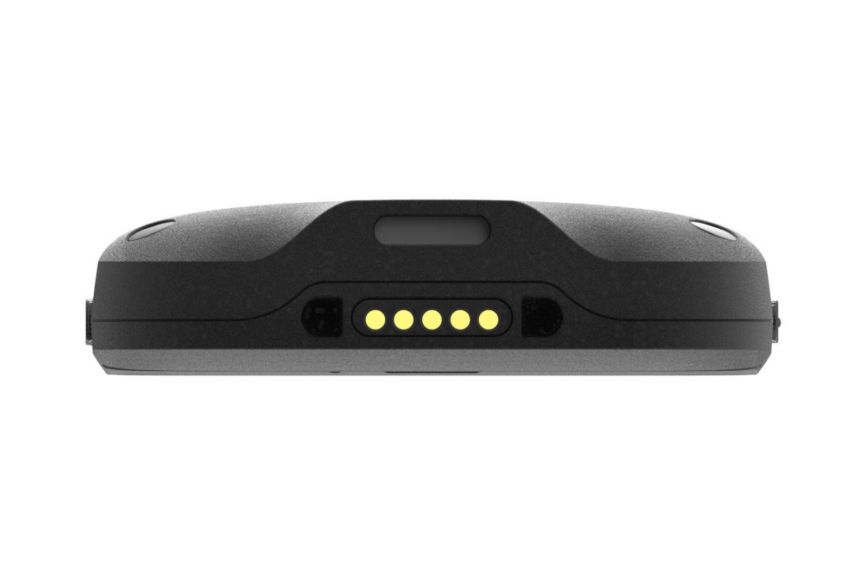 CT40, built on Android™ and the Mobility Edge™ platform, is a sleek, enterprise-class, full-touch device for retail, light T&L, and DSD applications designed to help businesses provide a seamless customer experience and speed workflows such as inventory lookup on the sales floor, backroom inventory management, in-store merchandising, and order picking for in-store pickup or delivery. CT40 is also an Android Enterprise Recommended device, meaning it's rugged, built to deploy easily in the field, and built to stay up to date over a long-life span.
The Mobility Edge enterprise management tools allow companies to test and validate applications once, accelerate deployments across the enterprise, optimize device performance, simplify maintenance, and extend product lifecycle.
Three scan engine options offered for enhanced data capture speed and reading range, even outdoors: choose user-friendly green LED dot or sharp red frame laser aimer.
The rugged, sleek CT40 device is ergonomic, lightweight, and simple to use, fitting easily in the hand and able to be used comfortably and productively all day long.
Easy compatibility and seamless integration with both Honeywell Connected applications as well as third-party applications such as MDM, Push to Talk, and VoIP software to maximize efficiency and protect your investment.
Future-proof investment protection with support for five Android generations, starting with Android 7.1 (N). Security updates available for up to two years past the last Google patch through Honeywell Sentinel.
Retailers today are facing enormous challenges with changing consumer buying patterns and resulting omni-channel fulfillment demands. And even though digital fulfillment is growing, more than 90% of retail sales today still happen in a brick and mortar store – making it imperative for enterprises to empower associates and highly mobile workers with mobile devices allowing them to seamlessly speed and improve the customer experience.
Introducing the CT40 mobile computer. Designed for retail store associates and other highly mobile workers, the lightweight, ergonomic CT40 device is a sleek and stylish enterprise-class, full-touch device that helps improve worker productivity on the sales floor, backroom, warehouse, or on a delivery run. Built on the Honeywell Mobility Edge platform, the CT40 mobile computer offers an extended product lifecycle that is upgradeable across five generations of Android, providing a lower overall TCO and maximizing return on customer investment. Mobility Edge advanced enterprise lifecycle tools allow companies to test and validate applications once; accelerate deployments across the enterprise; optimize device performance; simplify software updates, training, and maintenance; and extend overall product lifecycle.
Compatible with a broad range of Honeywell connected applications, third-party software, and a comprehensive portfolio of accessories, the CT40 mobile computer is more than just a hardware device. It's a highly integrated solution for retail and light-duty field mobility environments – from the shop floor and the backroom indoors to light-duty logistics and delivery outdoors.
The CT40 is both powerful and rugged, equipped with a high-performance octa-core chipset, fast Wi-Fi, and 4G LTE connectivity to give associates quick access to business-critical information whenever they need it. The rugged housing and Corning® Gorilla® Glass 5 screen help protect the unit against accidental drops and falls and the sleek, ergonomic design fits easily in the hand and can be used comfortably all day.
Features
Housing Grade
Application

Retail

Transportation & Logistics

Features
Dimensions
Overall Dimensions

16.2 x 7.7 x 1.82 cm

6.4 x 3.0 x 0.7 in
Memory & Data
Memory

32 GB Flash/2 GB RAM

32 GB Flash/4 GB RAM
Hardware
Display Resolution
Display Size
Processor

2.2 GHz Qualcomm Snapdragon 660 octa-core
Environmental
Storage Temperature Range

- 22 - 158 °F

- 30 - 70 °C

Operating temperature

- 20 - 50 °C

- 4 - 122 °F

Operating Humidity
Standards & Approvals
Tumble Specifications

1000 times at 0.5 m (1.6 ft)

Drop Specifications

Multiple 1.2 m (4 ft) drops to concrete
Others
Operating System Type
Camera Position
Scan Range
Durability
Platform
Keyboard
Network
Features
Application

Retail

Transportation & Logistics
Dimensions
Overall Dimensions

16.2 x 7.7 x 1.82 cm

6.4 x 3.0 x 0.7 in
Memory & Data
Memory

32 GB Flash/2 GB RAM

32 GB Flash/4 GB RAM
Hardware
Processor

2.2 GHz Qualcomm Snapdragon 660 octa-core
Environmental
Storage Temperature Range

- 22 - 158 °F

- 30 - 70 °C

Operating temperature

- 20 - 50 °C

- 4 - 122 °F
Standards & Approvals
Tumble Specifications

1000 times at 0.5 m (1.6 ft)

Drop Specifications

Multiple 1.2 m (4 ft) drops to concrete
Application : Retail|Transportation & Logistics
Features : Ergonomic|Future-Proof
Overall Dimensions : 16.2 x 7.7 x 1.82 cm|6.4 x 3.0 x 0.7 in
Operating System : Android
Memory : 32 GB Flash/2 GB RAM|32 GB Flash/4 GB RAM
Display Resolution : 1280 x 720
Display Size : 12.7 cm|5 in
Processor : 2.2 GHz Qualcomm Snapdragon 660 octa-core
Storage Temperature Range : - 22 - 158 °F|- 30 - 70 °C
Operating temperature : - 20 - 50 °C|- 4 - 122 °F
Operating Humidity : 10 - 90 %
Tumble Specifications : 1000 times at 0.5 m (1.6 ft)
Drop Specifications : Multiple 1.2 m (4 ft) drops to concrete
Operating System Type : Android
Camera Position : Rear only
Scan Range : Standard Range
Durability : Rugged 1.2 m (4 ft)
Data Sheet
Manuals and Guides
Regulatory Information
White Paper
Catalog
Brief
Name
Description
File Size
Date
Size
Name
Description
File Size
Date
Size

CT40-L0N-1NC110F
CT40, 2GB/ 32GB, 5´ HD, N3601 Standard Range Imager, 13MP, 802.11 a/b/g/n/ac/r/k/mc, WLAN, BT5.0 , Android GMS , Battery, FCC

CT40-L0N-1NC11AF
CT40,WLAN,NFC,2,32,N3601,C,GMS,FCC,AUDIO

CT40-L0N-27C11AF
CT40, 4GB/32GB, 5´ HD, N6703 Standard Range Imager,13MP, 802.11 a/b/g/n/ac/r/k/mc, WLAN , BT5.0 , 3.5mm, Android GMS , Battery, Metal battery latch button, FCC

CT40-L0N-27C11DF
CT40 Disinfectant Ready, 4GB/32GB, 5inch HD, N6703 Standard Range Imager,13MP, 802.11 a/b/g/n/ac/r/k/mc, WLAN , BT5.0 , Android GMS,Smart Battery, Metal battery latch button, HC hand strap, 3.5inch Audio Jack, FCC

CT40-L0N-28C11AF
CT40, 4GB/32GB, 5´ HD, FlexRange Image,13MP, 802.11 a/b/g/n/ac/r/k/mc, WLAN , BT5.0 , 3.5mm, Android GMS , Battery, Metal battery latch button, FCC

CT40-L0N-2LC11HF
CT40 HC, 4GB/32GB, 5´ HD, N6700 imager with linear LED aimer ,13MP, 802.11 a/b/g/n/ac/r/k/mc, WLAN, BT5.0, Android O, GMS, Battery, White, Healthcare, w/o hand strap, FCC

CT40-L0N-2SC110F
CT40, 4GB/32GB, 5´ HD, N6603 Standard Range Imager,13MP, 802.11 a/b/g/n/ac/r/k/mc, WLAN , BT5.0 , Android GMS , STD BATTERY, FCC

CT40-L0N-2SC24AF
CT40,WLAN,NFC,4,32,N6603,C,AU,nonGMS,FCC, IKEA custom SKU

CT40-L1N-1NC110F
CT40, 2GB/ 32GB, 5´ HD, N3601 Standard Range Imager,13MP, 802.11 a/b/g/n/ac/r/k/mc, WWAN, BT5.0 , Android GMS , Std Battery, FCC

CT40-L1N-1NC11BF
CT40, 2GB/ 32GB, 5´ HD, N3601 Standard Range Imager,13MP, 802.11 a/b/g/n/ac/r/k/mc, WWAN, BT5.0 , Android GMS , Battery, Metal battery latch button, FCC

CT40-L0N-1NC110F
CT40, 2GB/ 32GB, 5´ HD, N3601 Standard Range Imager, 13MP, 802.11 a/b/g/n/ac/r/k/mc, WLAN, BT5.0 , Android GMS , Battery, FCC

CT40-L0N-1NC11AF
CT40,WLAN,NFC,2,32,N3601,C,GMS,FCC,AUDIO

CT40-L0N-27C11AF
CT40, 4GB/32GB, 5´ HD, N6703 Standard Range Imager,13MP, 802.11 a/b/g/n/ac/r/k/mc, WLAN , BT5.0 , 3.5mm, Android GMS , Battery, Metal battery latch button, FCC

CT40-L0N-27C11DF
CT40 Disinfectant Ready, 4GB/32GB, 5inch HD, N6703 Standard Range Imager,13MP, 802.11 a/b/g/n/ac/r/k/mc, WLAN , BT5.0 , Android GMS,Smart Battery, Metal battery latch button, HC hand strap, 3.5inch Audio Jack, FCC

CT40-L0N-28C11AF
CT40, 4GB/32GB, 5´ HD, FlexRange Image,13MP, 802.11 a/b/g/n/ac/r/k/mc, WLAN , BT5.0 , 3.5mm, Android GMS , Battery, Metal battery latch button, FCC

CT40-L0N-2LC11HF
CT40 HC, 4GB/32GB, 5´ HD, N6700 imager with linear LED aimer ,13MP, 802.11 a/b/g/n/ac/r/k/mc, WLAN, BT5.0, Android O, GMS, Battery, White, Healthcare, w/o hand strap, FCC

CT40-L0N-2SC110F
CT40, 4GB/32GB, 5´ HD, N6603 Standard Range Imager,13MP, 802.11 a/b/g/n/ac/r/k/mc, WLAN , BT5.0 , Android GMS , STD BATTERY, FCC

CT40-L0N-2SC24AF
CT40,WLAN,NFC,4,32,N6603,C,AU,nonGMS,FCC, IKEA custom SKU

CT40-L1N-1NC110F
CT40, 2GB/ 32GB, 5´ HD, N3601 Standard Range Imager,13MP, 802.11 a/b/g/n/ac/r/k/mc, WWAN, BT5.0 , Android GMS , Std Battery, FCC

CT40-L1N-1NC11BF
CT40, 2GB/ 32GB, 5´ HD, N3601 Standard Range Imager,13MP, 802.11 a/b/g/n/ac/r/k/mc, WWAN, BT5.0 , Android GMS , Battery, Metal battery latch button, FCC