High Tech & Semiconductor
Vertex™ Edge
Honeywell Vertex™ Edge is a cost-effective toxic gas monitoring system detects the ultrasensitive gases in your hightech operations, helping you protect peopleand assets while reducing fab downtime.
Overview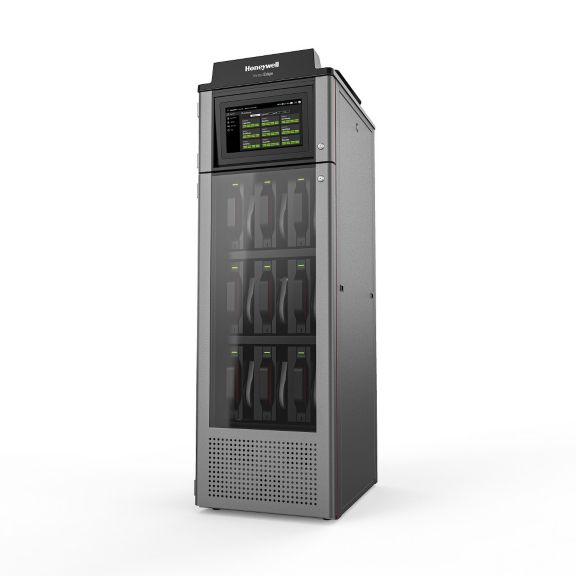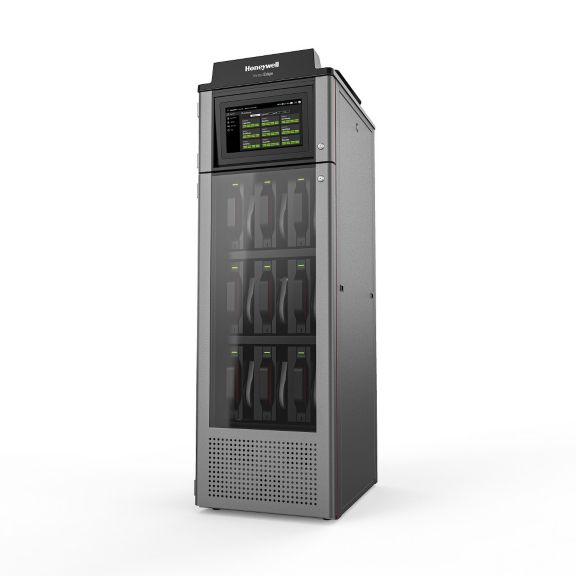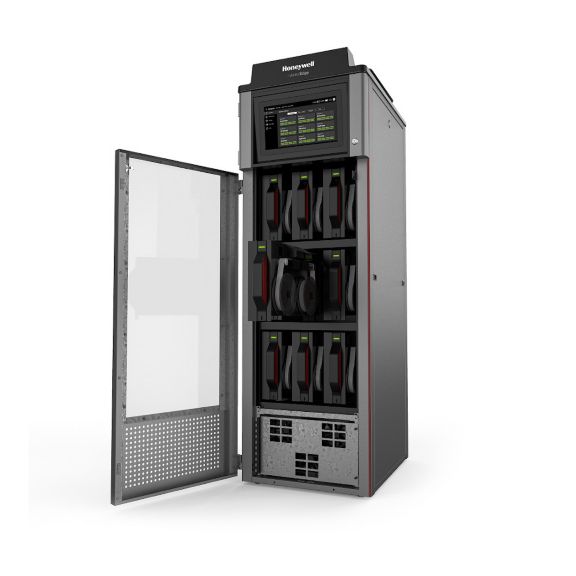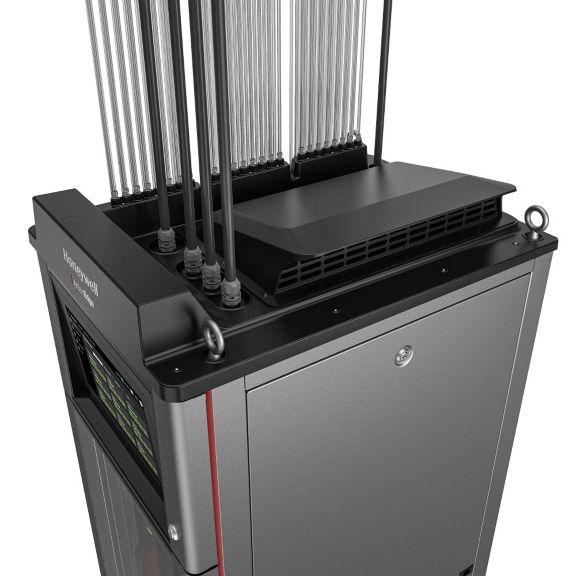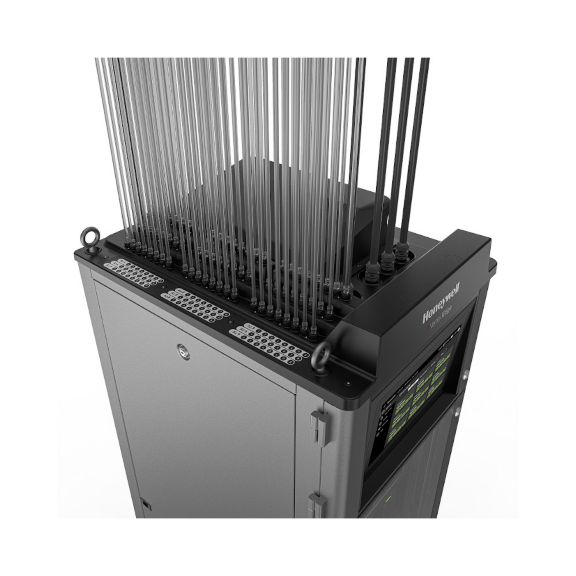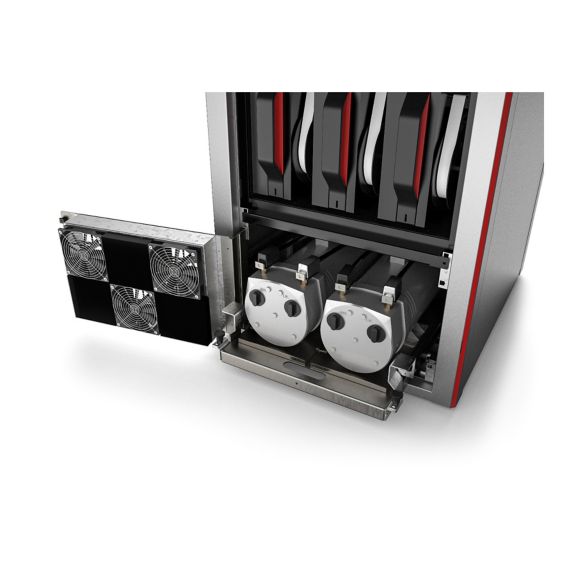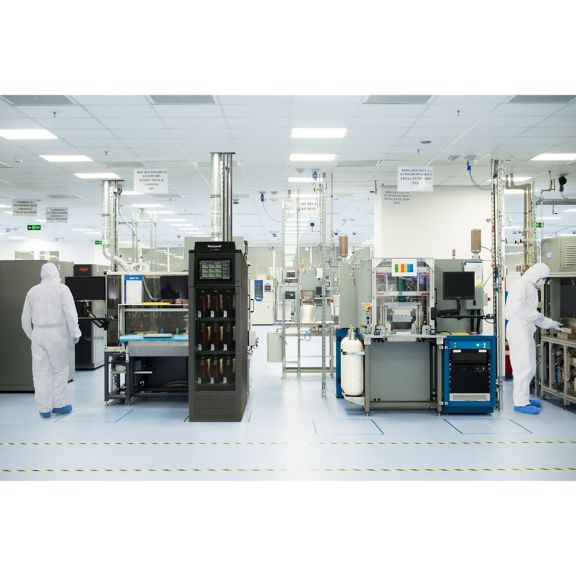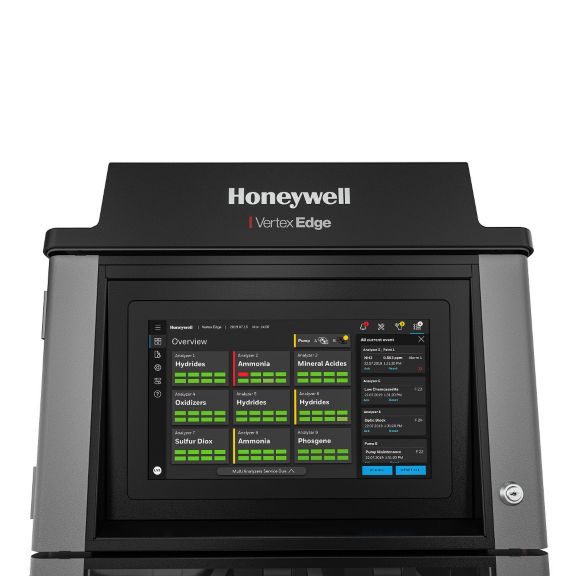 Honeywell Vertex™ Edge toxic gas monitoring system can be tailored to meet the requirements of your facility. With up to nine Chemcassette® gas analyzers, each with eight points of detection, the system monitors virtually every gas used in semiconductor fabs — down to parts per billion (ppb).
Honeywell Vertex™ Edge provides high performance with simple operation, so you can quickly evaluate gas readings, alarms, event logs, real-time trends and overall system status. And the user-friendly touchscreen with large icons makes navigation easy — even if you're wearing gloves.
Data Sheet
Name
Description
File Size
Date
Size
Honeywell Vertex™ Edge Data Sheet
application/pdf 517.5 KB
7/27/2021
517.5 KB
Manuals and Guides
Name
Description
File Size
Date
Size
Vertex Edge - User Manual - English
application/pdf 64.78 MB
5/18/2022
64.78 MB
Vertex™ Edge - Quick Reference Guide
application/pdf 361.17 KB
5/30/2022
361.17 KB
Vertex Edge - User Manual
application/pdf 62.62 MB
6/2/2022
62.62 MB
Brochure
Name
Description
File Size
Date
Size
Honeywell Vertex™ Edge Brochure
application/pdf 693.9 KB
7/27/2021
693.9 KB
Certificate
Name
Description
File Size
Date
Size
Vertex Edge - EU Declaration of Conformity
application/pdf 223.72 KB
2/28/2023
223.72 KB
Name
Description
File Size
Date
Size
Name
Description
File Size
Date
Size
Honeywell Vertex™ Edge Data Sheet
517.5 KB
7/27/2021
Vertex Edge - User Manual - English
64.78 MB
5/18/2022
Vertex™ Edge - Quick Reference Guide
361.17 KB
5/30/2022
Vertex Edge - User Manual
62.62 MB
6/2/2022
Honeywell Vertex™ Edge Brochure
693.9 KB
7/27/2021
Vertex Edge - EU Declaration of Conformity
223.72 KB
2/28/2023
SKUs

0060-1020
Transformer 480/230 VAC 60 Hz, 5 KVA

0060-1021
Transformer 208/240 VAC 60 Hz, 5 KVA

1502-1000
Universal Chemcassette® Analyzer with CLO

1502-2000
Vertex Edge™ Base Rack Enclosure

0060-1020
Transformer 480/230 VAC 60 Hz, 5 KVA

0060-1021
Transformer 208/240 VAC 60 Hz, 5 KVA

1502-1000
Universal Chemcassette® Analyzer with CLO

1502-2000
Vertex Edge™ Base Rack Enclosure