Industrial Fixed
Searchzone Sonik™
Searchzone Sonik™
Overview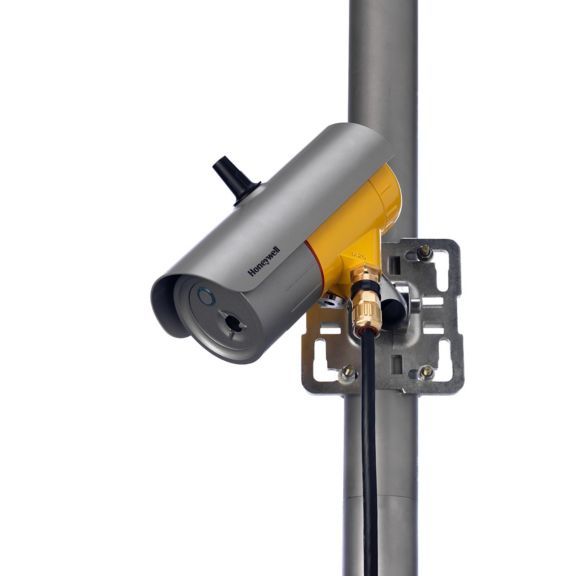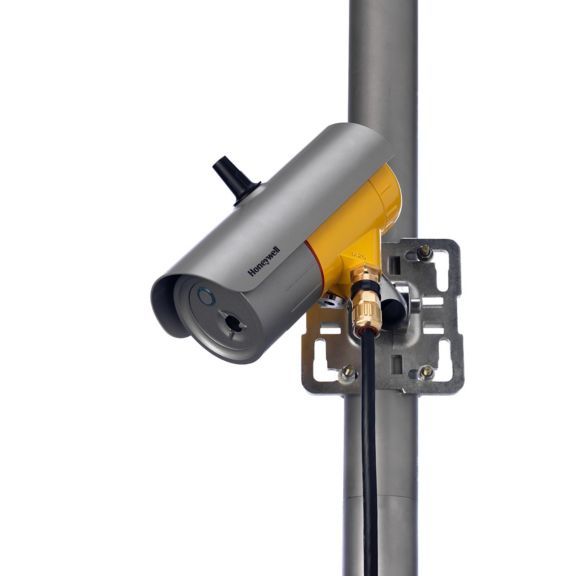 A robust and reliable gas-leak detection device, Searchzone Sonik will efficiently "hear" the loss of containment of any high-pressure gas within its listening zone. As it responds to the ultrasonic sound pressure level produced by pressurized gas leaks, it is therefore unaffected by environmental conditions.
Searchzone Sonik is factory calibrated. Its robust sealed design with no moving parts and the advanced solid-state sensor allow for mounting in any orientation, even in the harshest environments. The acoustic gas leak detector will respond quickly to a gas leak within a sensing range radius of typically 20m (65 ft), dependent upon background noise.
No False Alarms
– the high-end spectral analysis delivers best-in-class detection of high-pressure gas leaks in real-world environments.
Wide Zone Coverage
– typically 20m (65 ft) detection radius, dependent upon background ultrasonic noise levels.
Complements Existing Gas Detectors
– the Searchzone Sonik seamlessly integrates with existing point-and-open path gas detectors, thus creating the optimal gas detection mix.
No Moving Parts
– the solid-state sensor works flawlessly even in the harshest environments and doesn't need additional calibration.
Simple Installation and Alignment
– the Platform Universal Mount with 3 graduated degrees of freedom enables easy mechanical set-up.
Bluetooth Compatibility
– set-up and interrogation from ground level are available via Bluetooth by using the Honeywell Platform application on IS mobile phones. Depending on the mobile device, the range can reach up to 20 m (65 ft).
Instrument Status at a Glance
– the Searchzone Sonik features a bright signal light – green, yellow, red, or blue - providing clear indication of the instrument status.
Full Operational Logs
– enables post-event analysis to assess overall performance and allows security checks.
Fast Commissioning
– the Searchzone Sonik App allows users to save configurations and upload to other Searchzone Soniks for quick and easy commissioning.
Even the best products deserve expert maintenance!
Elevate your gas detectors' potential with Honeywell's expert maintenance services! Maximize uptime, eliminate costs, and ensure on-time, on-budget project completion.
Explore our fixed, portable, and high-tech support services now!
Sub-Category : Ultrasonic Gas Detectors
Manuals and Guides
Name
Description
File Size
Date
Size
Fixed platform app manual - English
application/pdf 953.61 KB
3/14/2023
953.61 KB
Searchzone Sonik - HART DTM User Manual
application/pdf 3.37 MB
10/4/2022
3.37 MB
Searchzone Sonik - Quick Start Guide
application/pdf 872.55 KB
7/15/2021
872.55 KB
Searchzone Sonik - Technical Manual
application/pdf 6.64 MB
7/15/2021
6.64 MB
Searchzone Sonik Security Guide
application/pdf 265.99 KB
7/15/2021
265.99 KB
Searchzone Sonik Safety Manual
application/pdf 315.92 KB
2/18/2022
315.92 KB
Hand Held Test Tool - Quick Start Guide
application/pdf 1 MB
7/15/2021
1 MB
Software
Name
Description
File Size
Date
Size
Searchzone Sonik™ DTM Toolkit
application/zip 27.38 MB
7/15/2021
27.38 MB
Searchzone Sonik™ - HART(R) DD File Toolkit
application/zip 523.63 KB
7/15/2021
523.63 KB
Brochure
Name
Description
File Size
Date
Size
Searchzone Sonik - Brochure
application/pdf 8.16 MB
7/15/2021
8.16 MB
Technical Note
Name
Description
File Size
Date
Size
Searchzone Sonik - Spec Sheet
application/pdf 422.94 KB
7/15/2021
422.94 KB
Certificate
Name
Description
File Size
Date
Size
Searchzone Sonik - Hand Held EU Declaration of Conformity
application/pdf 594.18 KB
11/21/2023
594.18 KB
Searchzone Sonik - EU Declaration of Conformity
application/pdf 200.98 KB
10/7/2022
200.98 KB
Name
Description
File Size
Date
Size
Name
Description
File Size
Date
Size

2331B1000
Searchzone Sonik Test Unit (Accessory)

2331B1001
Searchzone Sonik USGLD Electronics & Sensor Module (Service Spare)

2331B1020
Mount Plate Adaptor SS for larger poles (Accessory) for Universal Mount (Small to Large)

2331B1100
Small Universal mount SS (Spare) for Searchzone Sonik

2331B1102
Small Universal mount kit (Accessory) for Searchzone Sonik

2331B1112
Large Universal mount kit (Accessory) for Searchzone Sonik

2331B1130
Standard Sunshade (Spare) Searchzone Sonik

2331B1131
Stainless Steel Sunshade (optional accessory) Searchzone Sonik

2331B1150
Plug in terminals (Spare) for Searchzone Sonik

2331B1160
Antenna Cover (Spare)

2331B1000
Searchzone Sonik Test Unit (Accessory)

2331B1001
Searchzone Sonik USGLD Electronics & Sensor Module (Service Spare)

2331B1020
Mount Plate Adaptor SS for larger poles (Accessory) for Universal Mount (Small to Large)

2331B1100
Small Universal mount SS (Spare) for Searchzone Sonik

2331B1102
Small Universal mount kit (Accessory) for Searchzone Sonik

2331B1112
Large Universal mount kit (Accessory) for Searchzone Sonik

2331B1130
Standard Sunshade (Spare) Searchzone Sonik

2331B1131
Stainless Steel Sunshade (optional accessory) Searchzone Sonik

2331B1150
Plug in terminals (Spare) for Searchzone Sonik

2331B1160
Antenna Cover (Spare)