Earplugs
Antimicrobial-Protected HL400 Dispensers for Earplugs
Antimicrobial HL400 Dispensers for Earplugs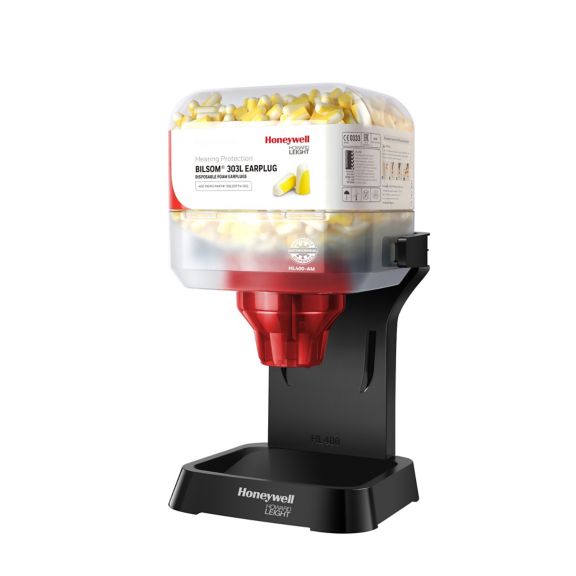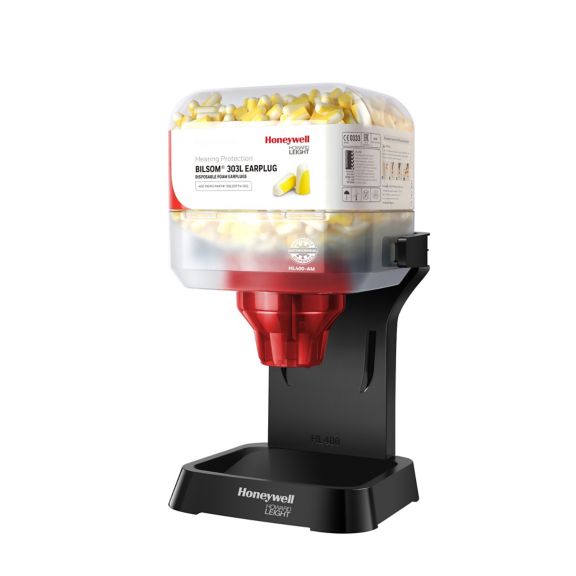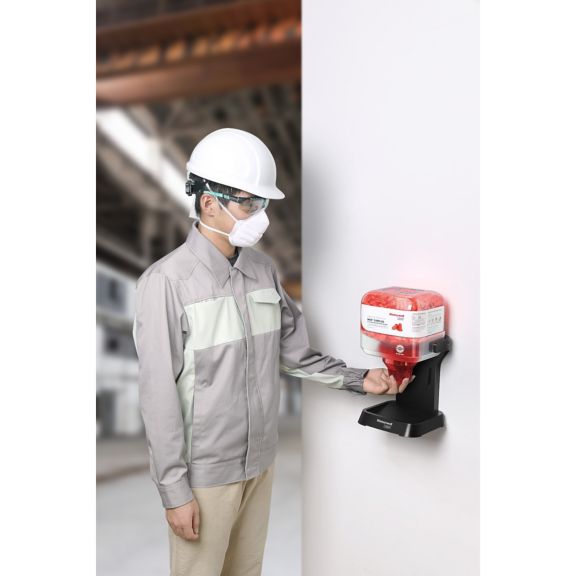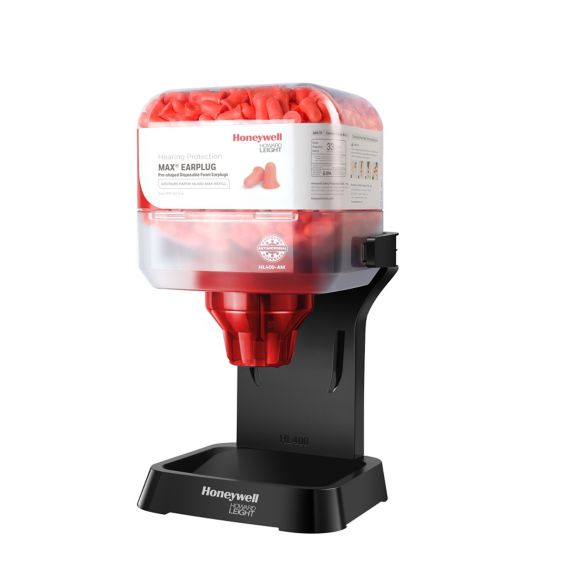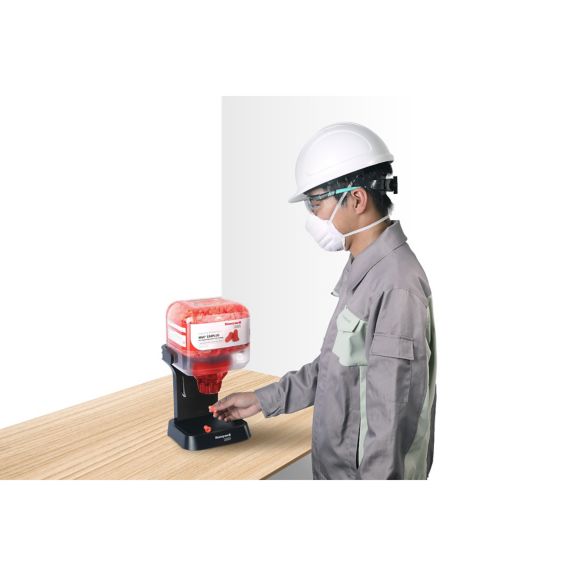 HL400™AM dispenser for earplugs are now treated with an antimicrobial additive that reduce cross-contamination of microbes on shared surfaces of earplug dispensing.
The turn knob will be cleaner, and the earplugs hygienic whenfalling into the catch tray. The additive releases slowly to reduce the bioburden or microbeson the shared surfaces, making them 99.9% cleaner than unprotected surfaces
99.9% cleaner surfaces — reduced cross-contamination risks
Easy to use — workers can access earplugs quickly with easy twist knob
Available with prefilled canister of 400 pairs of earplugs
Compatible with all Howard Leight™ disposable earplugs

MAX®, MAXLite®, Laser Lite®, FirmFit®, and Xtreme®

Easy to install — Universal hole positions — eliminates the need to drill new holes & can be placed on flat surfaces
Durable, recyclable plastic canister — with multiple refill options:

-Replace the empty canister with another 400 pair prefilled canister.
-Refill the empty canister as needed with a traditional 200 pair refill zip-top bag.

HL400-XTR-INTRO-AM
Antimicrobial Dispenser for Xtreme earplugs

HL400-LL-INTRO-AM
Antimicrobial Dispenser for Laser Lite earplugs

HL400-MAX-INTRO-AM
Antimicrobial Dispenser for Max earplugs

HL400-FF-INTRO-AM
Antimicrobial Dispenser for FirmFit earplugs

HL400-LPF-INTRO-AM
Antimicrobial Dispenser for MaxLite earplugs

HL400
Lite Frame ONLY with mounting screws along with turn knob assembly. CS = 1