Powered Air Purifying Respirators (PAPR)
Honeywell North PR500 Series Front Mount PAPR
Honeywell North PR500 Series Front Mount PAPR
Overview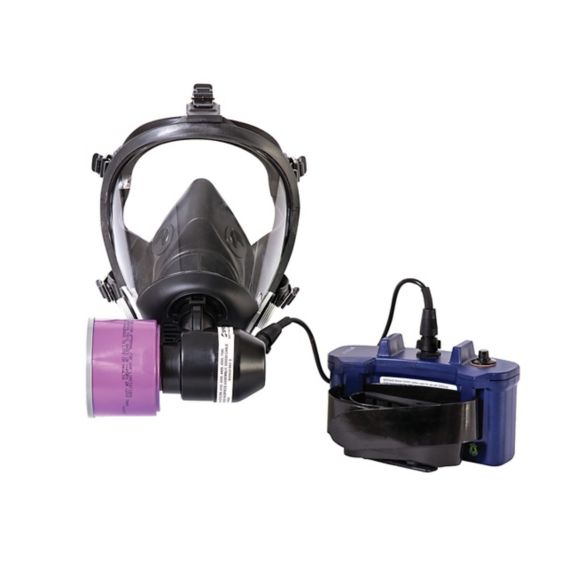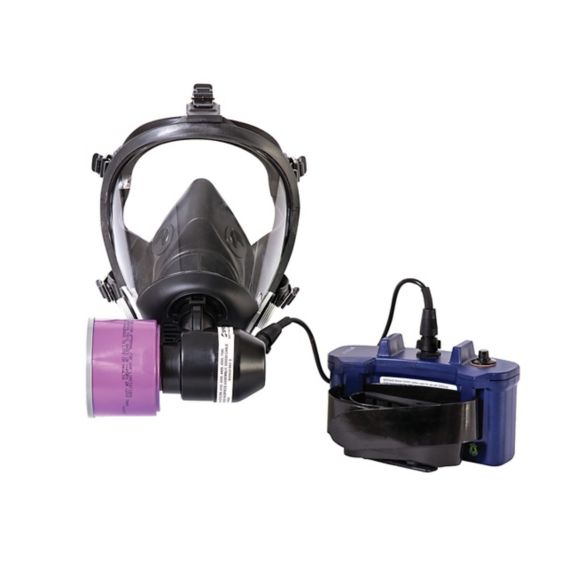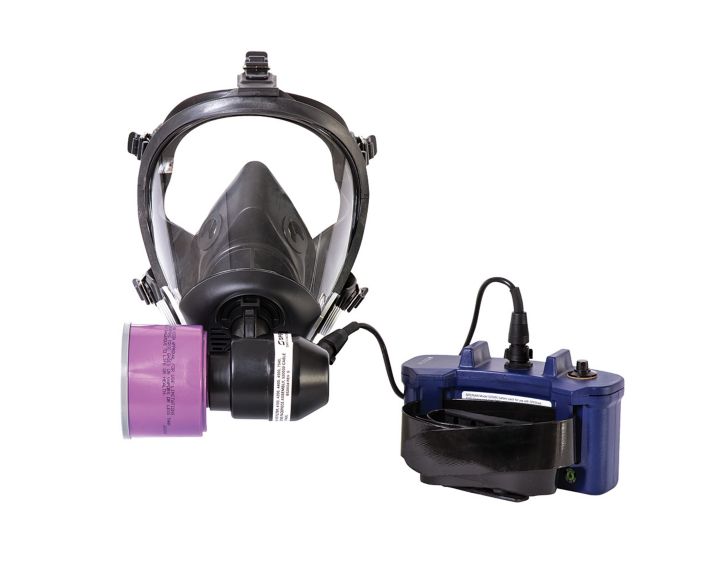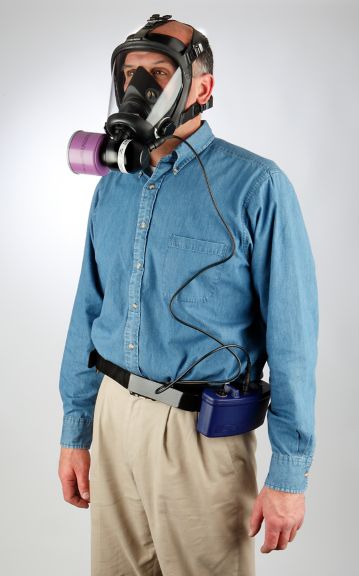 The Honeywell North PR500 Series is the redesigned Sperian Opti-Fit Convertible Face-Mounted PAPR: which has been re-engineered and approved for use with the Honeywell North RU6500 tight fitting full facepiece. Using the nozzle adapter that is included with the Honeywell North PR500 Series: the PAPR blower assembly mounts directly to the center port of the RU6500.
Features & Benefits:
Front mount capability provides an alternate option for users who may prefer the comfort of not having the PAPR blower on their belt.
Allows users the flexibility of converting from APR to PAPR in three different mask sizes.
Ideal for users who need only High Efficiency Particulate (HEPA) protection.
Lightweight unit will not slow worker efficiency.
Water-resistant battery pack is contoured for better fit.
Assembly includes: RU6500 Facepiece with 5-point headstrap: battery: blower: battery charge.
Others
Strap Style
Face Shield Type
Filtration Type
Facepiece Size

Large Centimeter

Medium Centimeter

Small Centimeter
Others
Facepiece Size

Large Centimeter

Medium Centimeter

Small Centimeter
Strap Style : 5-Point Headstrap
Face Shield Type : Honeywell North RU6500
Facepiece Size : Large Centimeter|Medium Centimeter|Small Centimeter
Data Sheet
Name
Description
File Size
Date
Size
PR500 Series Technical Data Sheet
application/pdf 403.03 KB
9/2/2021
403.03 KB
Brochure
Name
Description
File Size
Date
Size
PR500 Series PAPR Sell Sheet
application/pdf 294.09 KB
9/2/2021
294.09 KB
Name
Description
File Size
Date
Size
PR500 Series PAPR Sell Sheet
294.09 KB
9/2/2021
294.09 KB
PR500 Series Technical Data Sheet
403.03 KB
9/2/2021
403.03 KB
Name
Description
File Size
Date
Size
PR500 Series Technical Data Sheet
403.03 KB
9/2/2021
PR500 Series PAPR Sell Sheet
294.09 KB
9/2/2021

108000-H5
HEPA filter 4/Box

108044
HEPA filter 84/Case

50123586-001
Replacement Part - Nozzle Adapter Assembly

520020
Replacement Part - Blower Unit

520030
Replacement Part - Power cord connecting blower and battery pack

520050
Replacement Part - Belt

520060
Replacement Part - Battery Pack

520073
Replacement Part - Battery charger, single unit

580012
Replacement Part - Air Flow Meter

PR501L
PR500 Mask-Mounted PAPR Kit includes Facepiece with 5-Point Headstrap, battery, blower, HEPA filter, shower cap and battery charger, Large

108000-H5
HEPA filter 4/Box

108044
HEPA filter 84/Case

50123586-001
Replacement Part - Nozzle Adapter Assembly

520020
Replacement Part - Blower Unit

520030
Replacement Part - Power cord connecting blower and battery pack

520050
Replacement Part - Belt

520060
Replacement Part - Battery Pack

520073
Replacement Part - Battery charger, single unit

580012
Replacement Part - Air Flow Meter

PR501L
PR500 Mask-Mounted PAPR Kit includes Facepiece with 5-Point Headstrap, battery, blower, HEPA filter, shower cap and battery charger, Large