Force Sensors
Basic TBF Series
psi, bar, kPa force & pressure ranges. Unamplified, compensated. mV output. Extremely small size
Overview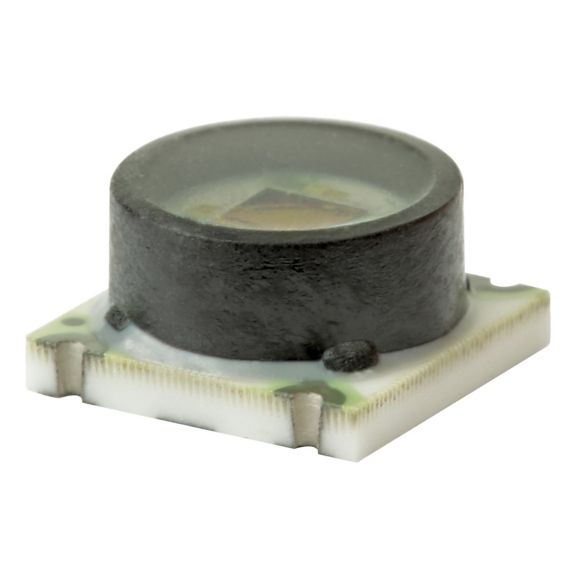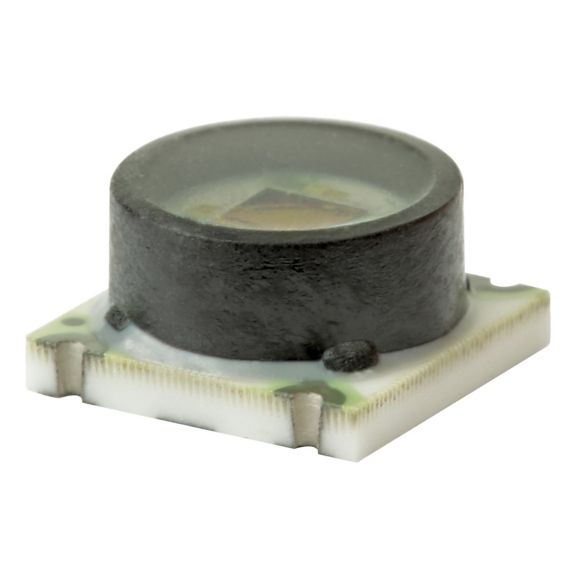 Honeywell Basic TBF Series Force Sensors are small flush diaphragm pressure sensors designed for customers who require a simple device for applications where media compatibility and low trapped volume are important. The Basic TBF Series has a precisely controlled diaphragm height, making these products useful in applications where force is applied by a flexible membrane to the sensor, such as infusion pumps.
The sensor is internally unamplified, providing infinite resolution and allowing customers to do their own amplification in order to make use of the maximum resolution of the bare sensor output, leveraging any algorithm needed for the application. The sensor is internally temperature compensated and calibrated.
Value to Customers
Smallest package size in its class (7 mm x 7 mm x 3,89 mm) simplifies placement on crowded PCBs
Widest pressure (1 bar to 10 bar -100 kPa to 1 MPa - 15 psi to 150 psi) enables choice of optimum pressure range to maximize sensitivity
Many different pressure ranges improve resolution and system accuracy
Tight accuracy specification of ±0.15 %FSS provides user with enhanced accuracy in the application
Reliable supply chain
Fast response for quotes and samples
Designed to Six Sigma standards
Manufacturing excellence
Supports Lean manufacturing
Data Sheet
Manuals and Guides
Installation Instructions
CAD Model
Brochure
Technical Note
Application Note
Product Photo
Name
Description
File Size
Date
Size
Name
Description
File Size
Date
Size
Basic TBF Series Force Sensors, Compensated/Unamplified
233.7 KB
10/7/2021
Sensor Evaluation Board (SEB) User Instructions
1.64 MB
1/11/2022
Airflow sensors contain advanced microstructure technology to provide a sensitive and fast responseto flow, amount/direction of air or other gases. Potential applications include HVAC, gas metering, chromatography, vent hoods, and medical equipment.
2.76 MB
10/7/2021
TBF Series Force Sensors, Compensated/Unamplified
125.07 KB
10/7/2021
TBF Series CAD Models - grouped
36.85 KB
10/7/2021
TBF Series CAD model.zip
36.88 KB
10/7/2021
Sensors and Switches for Medical Applications
10.15 MB
10/7/2021
Embedded Products in Hospital Applications
4.7 MB
6/12/2023
Output Signal Adjustment and Temperature Compensation for Honeywell Basic Force Sensors, TBF Series, Compensated/Unamplified
168.28 KB
10/7/2021
Sensors and Switches: Solutions for Medical Applications
1.34 MB
5/18/2023
TBF Series Force Sensors, Compensated/Unamplified
85.07 KB
10/7/2021
Defence Ground Vehicles -
872.87 KB
6/14/2023
Solutions for Infusion Pumps
2.35 MB
6/12/2023
Solutions for Hemodialysis Machines
2.66 MB
4/4/2023
Basic TBF Series Product Photo
64.44 KB
10/7/2021

TBFLPNS001BGUCV
TBF Series force sensor, compensated/unamplified, leadless SMT package, low-profile pressure port, silicone gel interface, 0 bar to 1 bar pressure range, constant supply voltage

TBFLPNS015PGUCV
TBF Series force sensor, compensated/unamplified, leadless SMT package, low-profile pressure port, silicone gel interface, 0 psi to 15 psi pressure range, constant supply voltage

TBFLPNS030PGUCV
TBF Series force sensor, compensated/unamplified, leadless SMT package, low-profile pressure port, silicone gel interface, 0 psi to 30 psi pressure range, constant supply voltage

TBFLPNS060PGUCV
TBF Series force sensor, compensated/unamplified, leadless SMT package, low-profile pressure port, silicone gel interface, 0 psi to 60 psi pressure range, constant supply voltage

TBFLPNS100PGUCV
TBF Series force sensor, compensated/unamplified, leadless SMT package, low-profile pressure port, silicone gel interface, 0 psi to 100 psi pressure range, constant supply voltage

TBFLPNS150PGUCV
TBF Series force sensor, compensated/unamplified, leadless SMT package, low-profile pressure port, silicone gel interface, 0 psi to 150 psi pressure range, constant supply voltage

TBFLPNS001BGUCV
TBF Series force sensor, compensated/unamplified, leadless SMT package, low-profile pressure port, silicone gel interface, 0 bar to 1 bar pressure range, constant supply voltage

TBFLPNS015PGUCV
TBF Series force sensor, compensated/unamplified, leadless SMT package, low-profile pressure port, silicone gel interface, 0 psi to 15 psi pressure range, constant supply voltage

TBFLPNS030PGUCV
TBF Series force sensor, compensated/unamplified, leadless SMT package, low-profile pressure port, silicone gel interface, 0 psi to 30 psi pressure range, constant supply voltage

TBFLPNS060PGUCV
TBF Series force sensor, compensated/unamplified, leadless SMT package, low-profile pressure port, silicone gel interface, 0 psi to 60 psi pressure range, constant supply voltage

TBFLPNS100PGUCV
TBF Series force sensor, compensated/unamplified, leadless SMT package, low-profile pressure port, silicone gel interface, 0 psi to 100 psi pressure range, constant supply voltage

TBFLPNS150PGUCV
TBF Series force sensor, compensated/unamplified, leadless SMT package, low-profile pressure port, silicone gel interface, 0 psi to 150 psi pressure range, constant supply voltage