Force Sensors
MicroForce FMA Series
N force ranges. Amplified, compensated. Analog or digital (I2C or SPI) output
Overview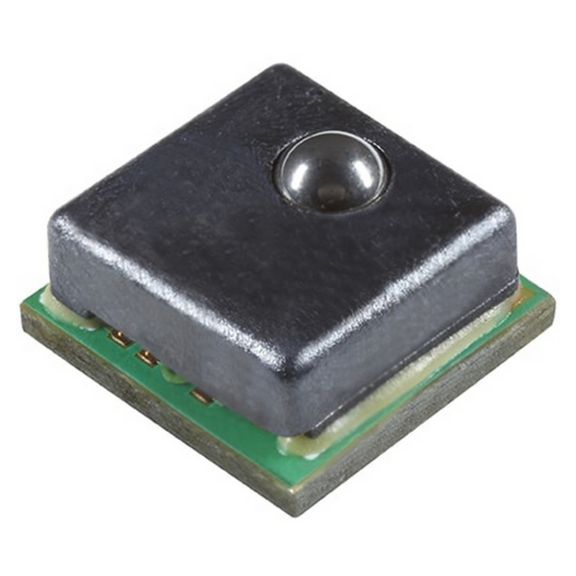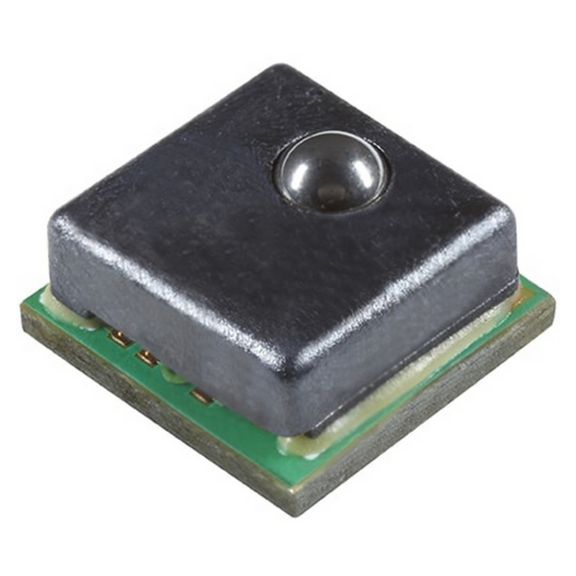 The FMA Series are piezoresistive-based force sensors offering a digital output for reading force over the specified full scale force span and temperature range. They are fully calibrated and temperature compensated for sensor offset, sensitivity, temperature effects, and nonlinearity using an on-board Application Specific Integrated Circuit (ASIC).
Direct mechanical coupling allows for easy interface with the sensor, coupling with tubing, membrane or a plunger, providing repeatable performance and a reliable mechanical interface to the application. All products are designed and manufactured according to ISO 9001 standards. These products offer a more stable output which is directly proportional to the force applied to the mechanically-coupled sphere. The FMA Series is available with pocket tape and reel packaging.
Value to Customers
The FMA Series are designed to meet the customer's need for a compensated, amplified force sensor which provides digital outputs, a variety of force sensing ranges, a small, cost-effective format, and enhanced durability and accuracy. The flexible design provides multiple standard configurations over a wide operating temperature range.
Differentiation
Multiple force ranges allow the customer to choose the force range to maximize sensitivity and improve system resolution/performance
Smaller package allows for space constrained applications
Robust design provides enhanced durability in applications where overforce may exist
Enhanced accuracy includes all errors due to force non-linearity, force hysteresis, and non-repeatability
Reduced Total Error Band enhances system performance
Digital output enhances performance through reduced conversion requirements and the convenience of direct interface to microprocessors
Diagnostic functions allow the user to determine if the sensor is working correctly by detecting if electrical paths are broken or shorted inside the sensor
Selectable supply voltages provide customers with design flexibility
Data Sheet
Manuals and Guides
CAD Model
Brochure
Technical Note
Application Note
Product Photo
Name
Description
File Size
Date
Size
Name
Description
File Size
Date
Size

FMAMSDXX005WC2C3
MICROFORCE SENSOR 5N FMA TF 20-80%

FMAMSDXX005WCSC3
FMA Series Force Sensor, compensated/amplified, mechanically coupled, sphere contact element, sensor short and open diagnostics, 5 N force range, compression force type, SPI digital output, 20% to 80% transfer function, 3.3 V ±10% supply voltage

FMAMSDXX015WC2C3
MICROFORCE SENSOR 15N FMA TF 20-80%

FMAMSDXX015WCSC3
FMA Series Force Sensor, compensated/amplified, mechanically coupled, sphere contact element, sensor short and open diagnostics, 15 N force range, compression force type, SPI digital output, 20% to 80% transfer function, 3.3 V ±10% supply voltage

FMAMSDXX025WC2C3
Microforce Sensor 25N Fma, Tf 20-80%,I2C

FMAMSDXX025WCSC3
FMA Series Force Sensor, compensated/amplified, mechanically coupled, sphere contact element, sensor short and open diagnostics, 25 N forcerange, compression force type, SPI digital output, 20% to 80% transfer function, 3.3 V ±10% supply voltage

FMAMSDXX005WC2C3
MICROFORCE SENSOR 5N FMA TF 20-80%

FMAMSDXX005WCSC3
FMA Series Force Sensor, compensated/amplified, mechanically coupled, sphere contact element, sensor short and open diagnostics, 5 N force range, compression force type, SPI digital output, 20% to 80% transfer function, 3.3 V ±10% supply voltage

FMAMSDXX015WC2C3
MICROFORCE SENSOR 15N FMA TF 20-80%

FMAMSDXX015WCSC3
FMA Series Force Sensor, compensated/amplified, mechanically coupled, sphere contact element, sensor short and open diagnostics, 15 N force range, compression force type, SPI digital output, 20% to 80% transfer function, 3.3 V ±10% supply voltage

FMAMSDXX025WC2C3
Microforce Sensor 25N Fma, Tf 20-80%,I2C

FMAMSDXX025WCSC3
FMA Series Force Sensor, compensated/amplified, mechanically coupled, sphere contact element, sensor short and open diagnostics, 25 N forcerange, compression force type, SPI digital output, 20% to 80% transfer function, 3.3 V ±10% supply voltage