Mobile
LNX3 3-Inch Mobile Printer
Durable, rugged direct thermal printer with intuitive set-up and interface for premium printing performance for transportation and logistics, retail, and manufacturing applications.
Overview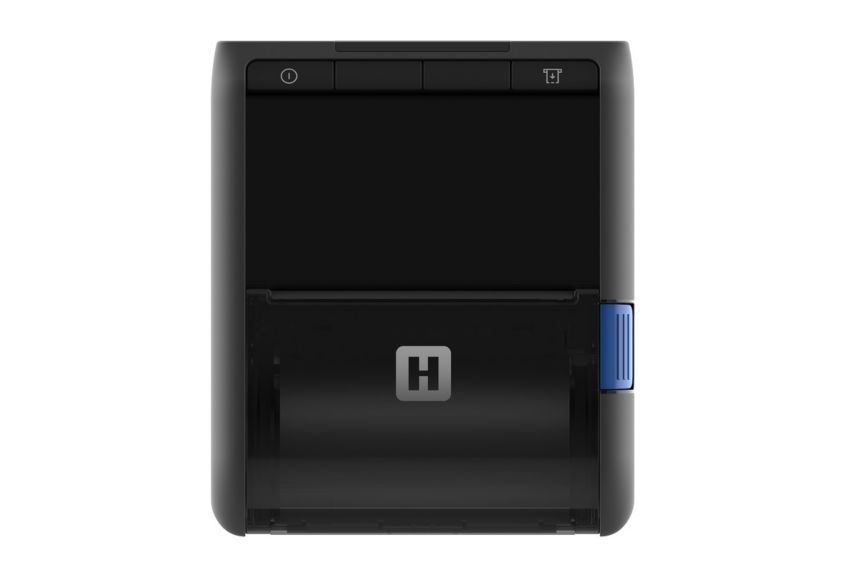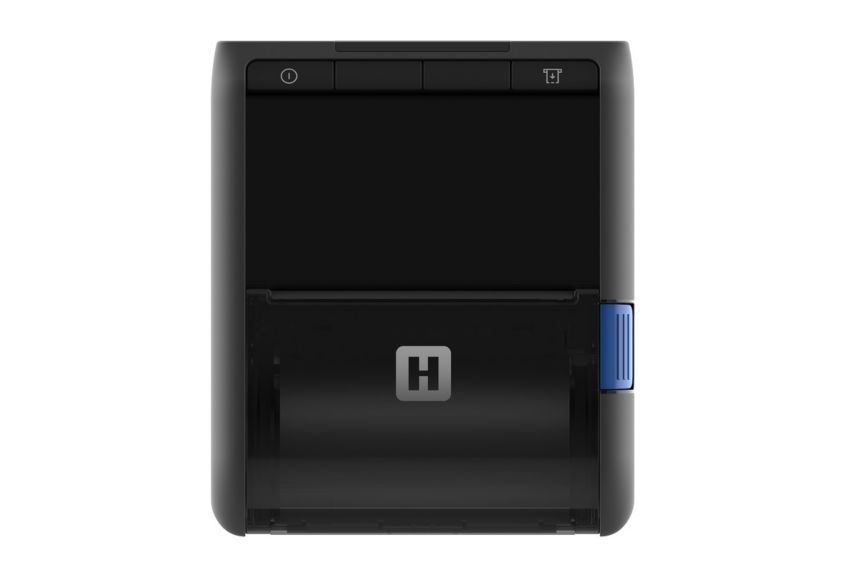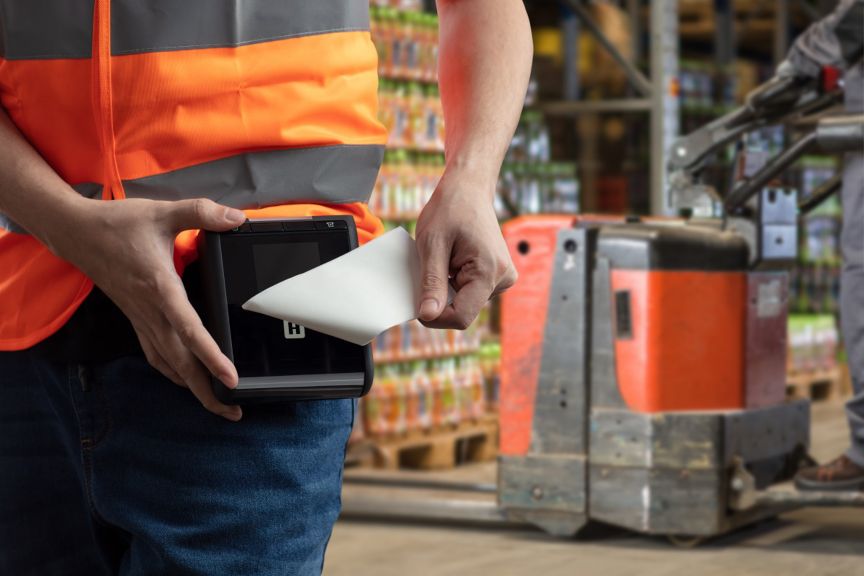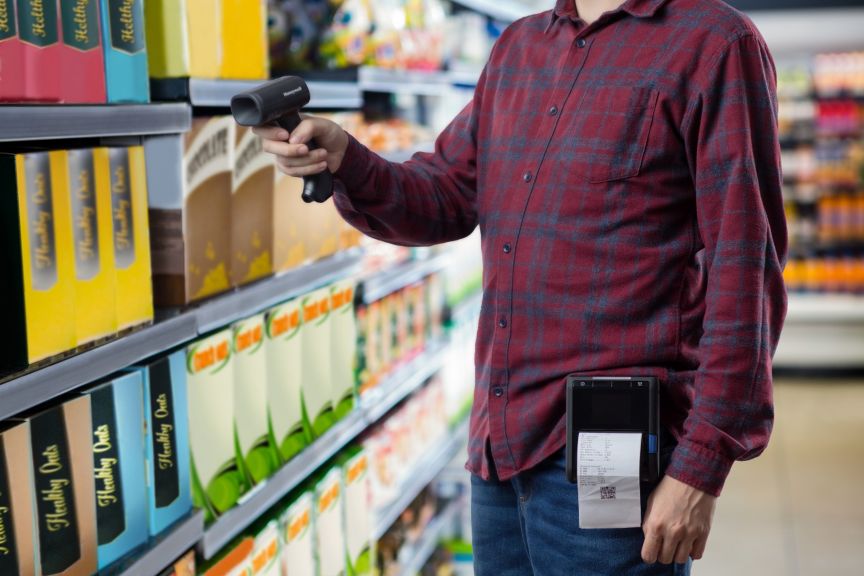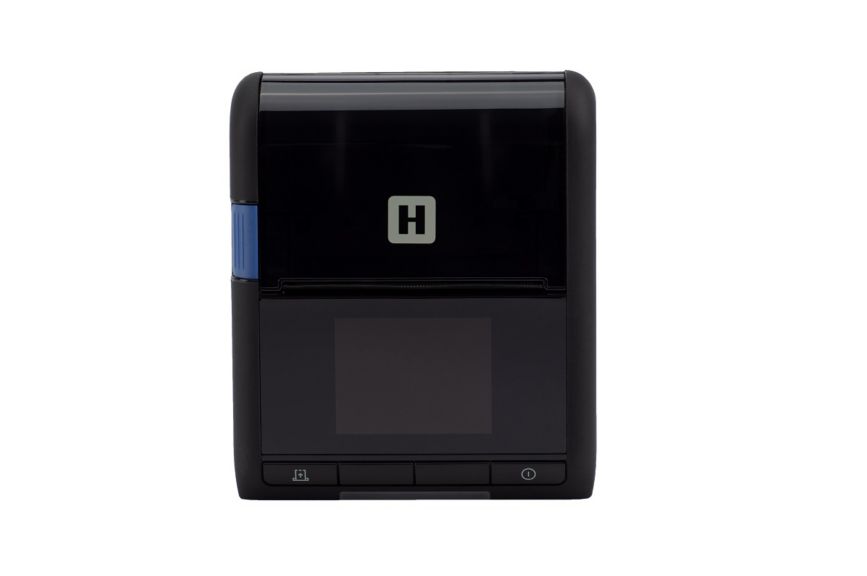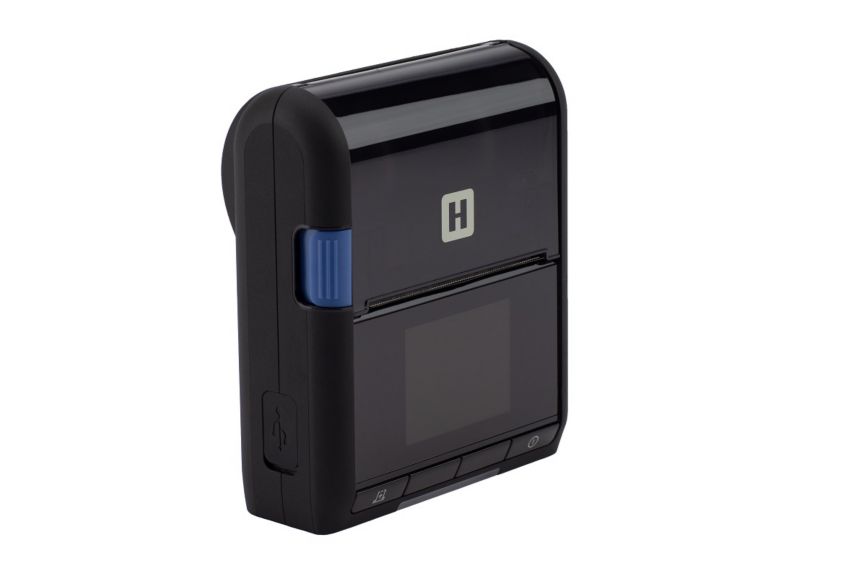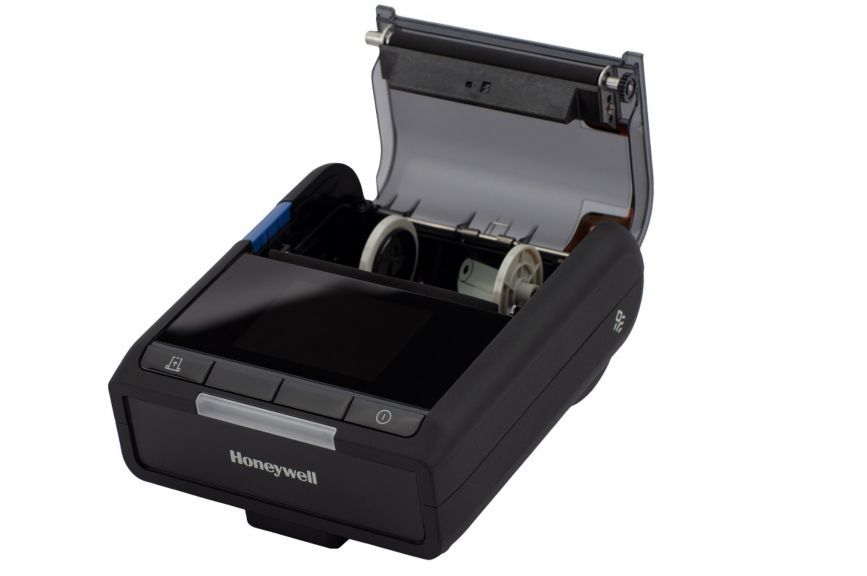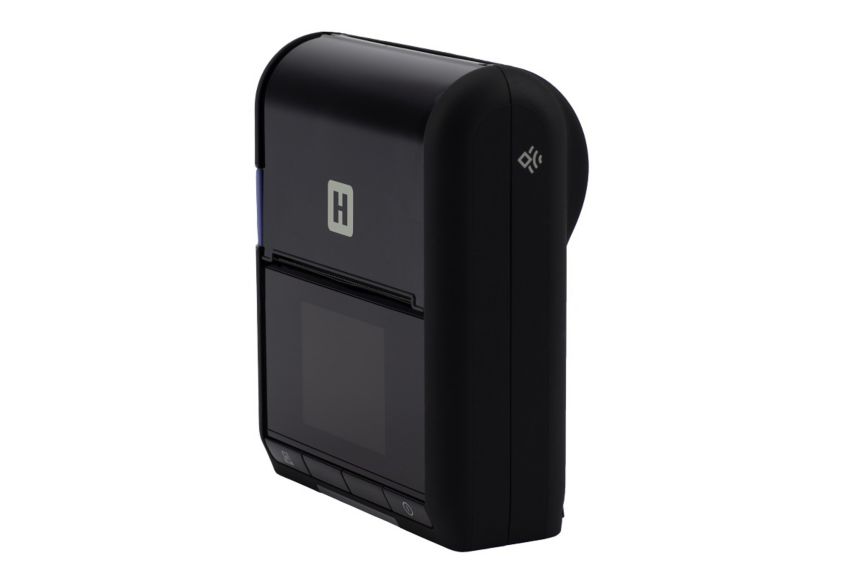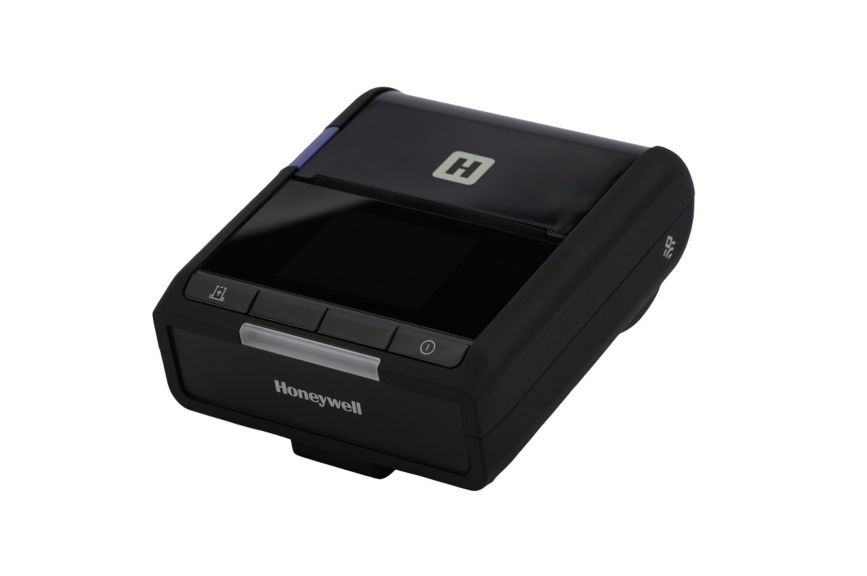 LNX3 mobile label and receipt printer brings the power and reliability of Honeywell printers into a durable, lightweight, direct thermal printer meeting or exceeding industry printer specifications.
The large 2.4 inch color screen display streamlines configuration and operation at the touch of a button and is backed up by a fast energy-saving processor and powerful printheads and high-performance motors.
With leading print speeds up to 5ips, the LNX3 printer supports large-volume label and receipt printing requirements in longer intervals helping boost productivity. A removable high-capacity battery and precise power management system provides uninterrupted printing across long operating and standby times.
Effortlessly connect with MFi, NFC pairing, and both Bluetooth® and Wi-Fi options. Print from almost any device with Windows®, iOS, and Android™ compatibility.
Drive productivity and improve inventory management with the LNX3 Mobile Printer.
Dimensions
Overall Dimensions

H x W x D: 117 mm x 137 mm x 55 mm (4.53 in x 5.31 in x 2.05 in)
Software & Firmware
Downloadable Font Type

Bitmap Font

TrueType Font

Linear Barcodes
2D Barcodes
Printer Command Language

CPCL

ESC/P

ESC/POS

XSIM

ZPL

Image File Format
Printing Specifications
Print Speeds
Resolutions
Print Method
Media
Printer Media Type
Maximum Media Roll Diameter
Hardware
Printer Connection Interface
Electrical
Battery Capacity Options
Operating Voltage
Environmental
Operating Humidity

10% - 90 % non-condensing
Standards & Approvals
Drop Specifications
Protection Ratings
Tumble Specifications

1,000 cycles at 0.5 m (1.6 ft) with carrying bag
Others
Features
Application

Healthcare

Manufacturing

Retail

T&L

Wireless Communication

IEEE 802.11 a/b/g/n

NFC for pairing

Operating Temperature

-15°C to 55°C (5°F to 131°F)

Storage Temperature

-20°C to +70°C (-4°F to +158°F)

Warranty Duration

One year factory warranty

Platform
Dimensions
Overall Dimensions

H x W x D: 117 mm x 137 mm x 55 mm (4.53 in x 5.31 in x 2.05 in)
Software & Firmware
Downloadable Font Type

Bitmap Font

TrueType Font

Printer Command Language

CPCL

ESC/P

ESC/POS

XSIM

ZPL
Media
Maximum Media Roll Diameter
Hardware
Printer Connection Interface
Environmental
Operating Humidity

10% - 90 % non-condensing
Standards & Approvals
Tumble Specifications

1,000 cycles at 0.5 m (1.6 ft) with carrying bag
Others
Application

Healthcare

Manufacturing

Retail

T&L

Wireless Communication

IEEE 802.11 a/b/g/n

NFC for pairing

Operating Temperature

-15°C to 55°C (5°F to 131°F)

Storage Temperature

-20°C to +70°C (-4°F to +158°F)

Warranty Duration

One year factory warranty
Features : Rugged and reliable
Compatible Drivers : Driver for Linux|Windows
Application : Healthcare|Manufacturing|Retail|T&L
Overall Dimensions : H x W x D: 117 mm x 137 mm x 55 mm (4.53 in x 5.31 in x 2.05 in)
Downloadable Font Type : Bitmap Font|TrueType Font
Linear Barcodes : All major 1D barcodes
Print Speeds : 25-125 mm/s (1-5 ips)
2D Barcodes : All major 2D barcodes
Printer Media Type : Label|Receipt
Wireless Communication : IEEE 802.11 a/b/g/n|NFC for pairing
Printer Command Language : CPCL|ESC/P|ESC/POS|XSIM|ZPL
Image File Format : BMP|Bitmap
Printer Connection Interface : USB C
Battery Capacity Options : 2800 mAh
Operating Temperature : -15°C to 55°C (5°F to 131°F)
Storage Temperature : -20°C to +70°C (-4°F to +158°F)
Operating Humidity : 10% - 90 % non-condensing
Drop Specifications : 1.8 m (6 ft)
Protection Ratings : IP54
Warranty Duration : One year factory warranty
Maximum Media Roll Diameter : 43 mm (1.69 in)
Bluetooth Specifications : Bluetooth 5.0 + BLE
Tumble Specifications : 1,000 cycles at 0.5 m (1.6 ft) with carrying bag
Operating Voltage : 100 to 240 VAC
Print Method : Direct Thermal
Data Sheet
Name
Description
File Size
Date
Size
LNX3 3-Inch Mobile Printer Datasheet
application/pdf 83.28 KB
3/10/2023
83.28 KB
Manuals and Guides
Name
Description
File Size
Date
Size
User Guide: LNX Mobile Printer Accessories (LNX-ACC-EN-UG-01 Rev A)
application/pdf 541.85 KB
4/21/2023
541.85 KB
User Guide: LNX Mobile Printers (LNX-EN-UG-01 Rev A)
application/pdf 1.68 MB
4/21/2023
1.68 MB
User Guide: Printer Network and Security (ALLSKU-PR-EN-SG-01 Rev F)
application/pdf 303.43 KB
6/13/2023
303.43 KB
Quick Start Guide: LNX Mobile Printers (LNX-EN-QS-01 Rev A)
application/pdf 800.75 KB
3/31/2023
800.75 KB
Regulatory Information
Name
Description
File Size
Date
Size
Regulatory Sheet: LNX Mobile Printer Vehicle Adapter (LNX-VPA-ML-RS-01 Rev A)
application/pdf 832.86 KB
6/2/2023
832.86 KB
Regulatory Sheet: LNX Mobile Printer Accessories (LNX-ACC-ML-RS-02 Rev A)
application/pdf 827.92 KB
6/2/2023
827.92 KB
Battery Pack Information: Model LNX3-BAT (LNX-BAT-ML-IN-01 Rev A)
application/pdf 477.42 KB
3/31/2023
477.42 KB
Regulatory Sheet: LNX Mobile Printers (LNX-ML-RS-02 Rev A)
application/pdf 2.79 MB
4/21/2023
2.79 MB
White Paper
Name
Description
File Size
Date
Size
White Paper: Battery Maintenance for Portable Devices - English
application/pdf 332.35 KB
5/12/2023
332.35 KB
Name
Description
File Size
Date
Size
Name
Description
File Size
Date
Size
LNX3 3-Inch Mobile Printer Datasheet
83.28 KB
3/10/2023
User Guide: LNX Mobile Printer Accessories (LNX-ACC-EN-UG-01 Rev A)
541.85 KB
4/21/2023
User Guide: LNX Mobile Printers (LNX-EN-UG-01 Rev A)
1.68 MB
4/21/2023
User Guide: Printer Network and Security (ALLSKU-PR-EN-SG-01 Rev F)
303.43 KB
6/13/2023
Quick Start Guide: LNX Mobile Printers (LNX-EN-QS-01 Rev A)
800.75 KB
3/31/2023
Regulatory Sheet: LNX Mobile Printer Vehicle Adapter (LNX-VPA-ML-RS-01 Rev A)
832.86 KB
6/2/2023
Regulatory Sheet: LNX Mobile Printer Accessories (LNX-ACC-ML-RS-02 Rev A)
827.92 KB
6/2/2023
Battery Pack Information: Model LNX3-BAT (LNX-BAT-ML-IN-01 Rev A)
477.42 KB
3/31/2023
Regulatory Sheet: LNX Mobile Printers (LNX-ML-RS-02 Rev A)
2.79 MB
4/21/2023
White Paper: Battery Maintenance for Portable Devices - English
332.35 KB
5/12/2023