Voice Devices and Headsets
Honeywell Voice SR-20 Wired Headset
Honeywell Voice SR-20 Wired Headset
Overview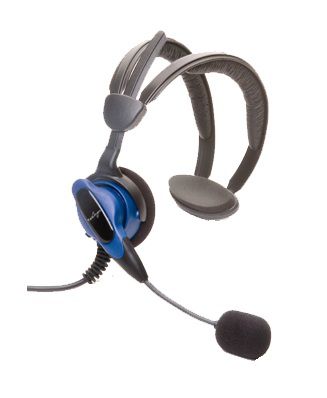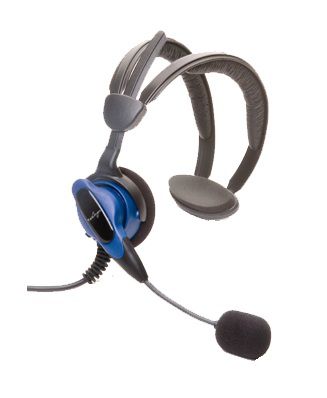 In the world of distribution, where logistic improvements are measured in seconds, team members can':t afford to miss hearing a single assignment or be burdened with repeating responses, resulting in delays. When every second counts, Honeywell Voice™: speech recognition wired headsets provide the performance you need in the most demanding industrial environments.
Honeywell speech recognition headsets are purpose-built for Honeywell Voice-enabled applications, offering wired options that support the unique needs of freezer environments, high-noise environments and hard hat workers.
All Honeywell Voice wired headsets are tested with 15 drops from 2.1 m (7 ft) at minimum and maximum operating temperatures, and 50 drops from 1.8 m (6 ft).
All Honeywell Voice speech recognition wired headsets have been optimized to work with Honeywell Voice A500 and A720 mobile devices, with models that are purpose-built to operate in speci c environments.
The Honeywell Voice SR-20 Wired Headset is a lightweight, behind-the-head con guration for workers with special head coverings, hairstyles or hats (including hard hats).
In the challenging freezer/cold storage environment, the design of the Honeywell Voice wired headsets means they withstand extreme cold, and can be worn comfortably with protective clothing.
Lightweight, industrial-grade headset that offers excellent performance across the range of industrial environments found in most distribution centers, including extreme heat and cold.
Features
Features

Built for Vocollect Voice-Enabled Applications

Ideal Partners for Vocollect A500 and A720
Network
Bluetooth Specifications
Radio Communication
Environmental
Storage Temperature Range

- 40 - 158 °F

- 40 - 70 °C
Standards & Approvals
Drop Specifications

15 drops from 2.1 m (7 ft) at minimum and maximum operating temperatures; 50 drops from 1.8 m (6 ft) at minimum and maximum operating temperatures

Protection Ratings
Others
Product Type
For Use With

Vocollect A500

Vocollect A720

Application
Operating Temperature

- 40 - 122 °F

- 40 - 50 °C

Brand
Features
Features

Built for Vocollect Voice-Enabled Applications

Ideal Partners for Vocollect A500 and A720
Environmental
Storage Temperature Range

- 40 - 158 °F

- 40 - 70 °C
Standards & Approvals
Drop Specifications

15 drops from 2.1 m (7 ft) at minimum and maximum operating temperatures; 50 drops from 1.8 m (6 ft) at minimum and maximum operating temperatures
Others
For Use With

Vocollect A500

Vocollect A720

Operating Temperature

- 40 - 122 °F

- 40 - 50 °C
For Use With : Vocollect A500|Vocollect A720
Application : Distribution
Features : Built for Vocollect Voice-Enabled Applications|Ideal Partners for Vocollect A500 and A720
Bluetooth Specifications : N/A
Radio Communication : N/A
Storage Temperature Range : - 40 - 158 °F|- 40 - 70 °C
Operating Temperature : - 40 - 122 °F|- 40 - 50 °C
Drop Specifications : 15 drops from 2.1 m (7 ft) at minimum and maximum operating temperatures; 50 drops from 1.8 m (6 ft) at minimum and maximum operating temperatures
Protection Ratings : IP67
Brochure
Name
Description
File Size
Date
Size
Honeywell Voice Brochure
application/pdf 2.26 MB
10/21/2021
2.26 MB
Name
Description
File Size
Date
Size
Honeywell Voice Brochure
2.26 MB
10/21/2021
2.26 MB
Name
Description
File Size
Date
Size

HD-700-1
Headset, SR-20 Lightweight Headset, Straight Cord

HD-700-2
Headset, SR-20 Lightweight Headset, Coiled Cord

HD-701-1
Headset, SR-21 Universal Lightweight Headset

HD-700-1
Headset, SR-20 Lightweight Headset, Straight Cord

HD-700-2
Headset, SR-20 Lightweight Headset, Coiled Cord

HD-701-1
Headset, SR-21 Universal Lightweight Headset