Anchorage Systems
Miller SkyGrip Temporary Horizontal Lifeline Systems
Introducing a New Dimension in Horizontal Lifeline Fall Arrest Technology! | The SkyGrip was designed for easy installation on steel or concrete applications.
Overview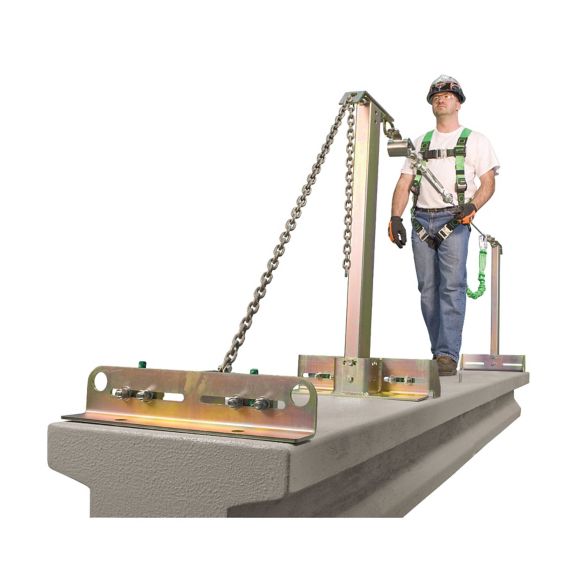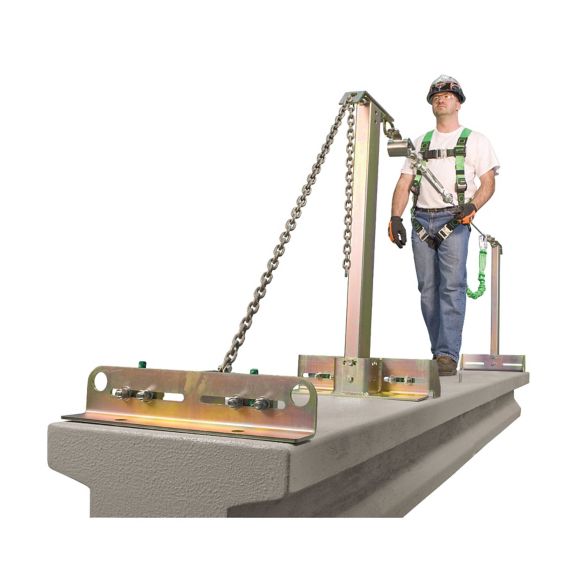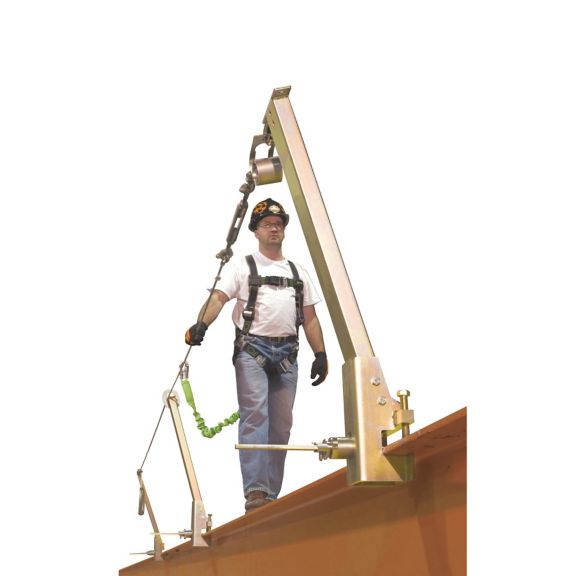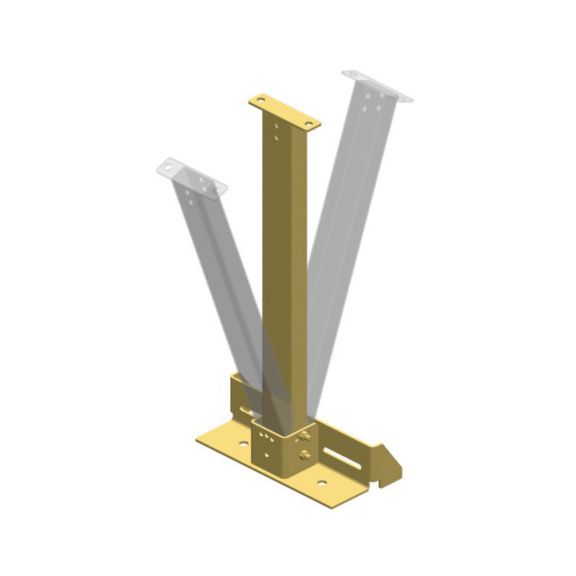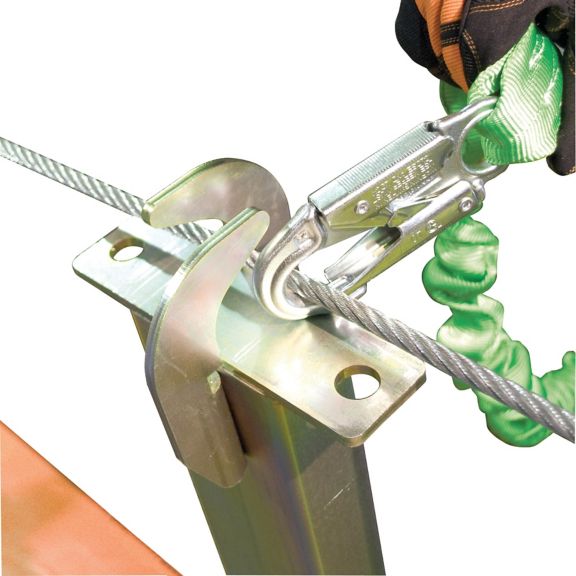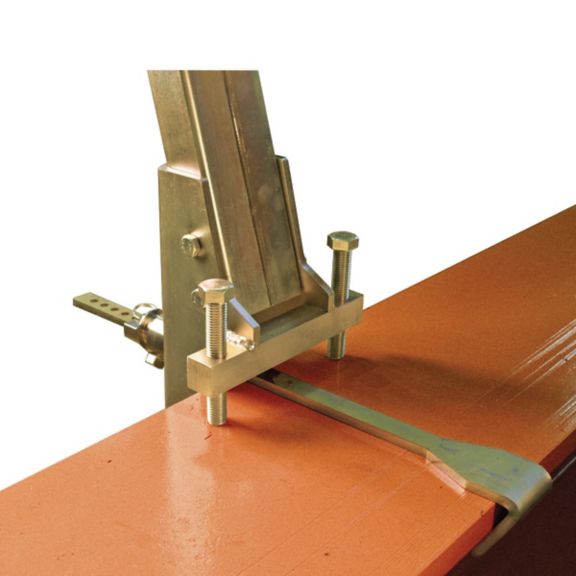 Key Features
Engineered and safety tested by experts in the industry that understand fall forces and system design
Compact & lightweight – provides for easier handling, installation and storage
Above-the-beam adjustment – patent-pending design allows for easy one-person installation and dismantle, increasing safety and productivity
Continuous pass-through design – 100% tie-off connection with multi-span systems
Stanchions also serve as single-point anchorages 
Single-span systems (no intermediate stanchions) up to 60 ft. (18.3m); multiple-span systems up to 300 ft. (91.4m)
Tension indicator – proper tensioning of system ensures accurate fall clearance requirements 
Interchangeable bases between steel and concrete applications – modular design maximizes investment and increases versatility
Durable zinc-plated steel construction – corrosion resistant for increased durability and longer service life
Compact, stainless steel Miller SkyGrip energy absorber engineered to keep system forces consistent during a fall – minimizes fall clearance and maintains low system forces for up to 6 workers on systems for steel and up to 5 workers on systems for concrete (max. 2 workers per span)

Miller SkyGrip Systems for Steel Applications are compact and lightweight for easy installation, while providing greater user mobility for increased productivity.

Miller SkyGrip Systems for Concrete Applications feature unique stanchion adjustment that allows the anchorage to be re-positioned, minimizing obstruction and increasing safety.
SkyGrip permanent HLL system kits available in stainless steel

Recommended Industries/Use
Construction
Food Services
Manufacturing
Oil and Gas
Pharmaceutical
Steel and Metals
Transportation

Hazards

Regulations
Meets all applicable OSHA, ANSI and CSA standards

Warranty Information
We sincerely believe that our fall protection equipment is the best in the world. Our products endure rigorous test to ensure that the fall protection equipment you trust is manufactured to the highest standards. Miller fall protection products are tested to withstand normal wear and tear, but are not indestructible and can be damaged by misuse. Our Limited Lifetime Warranty does not apply to normal wear and tear or abusive treatment of the product.

In the unlikely event that you should discover defects in either workmanship or materials, under our Limited Lifetime Warranty, we will repair or replace the product at our expense. If a replacement is necessary and your product is no longer available, a comparable product will be substituted. Should a product issue surface, contact us at 800/873-5242.

Manufacturing specifications are subject to change without notice.
Manuals and Guides
Name
Description
File Size
Date
Size
SkyGrip User Manual
application/pdf 1.5 MB
10/21/2021
1.5 MB
Brochure
Name
Description
File Size
Date
Size
SkyGrip Brochure
application/pdf 2.23 MB
10/21/2021
2.23 MB
Others
Name
Description
File Size
Date
Size
SkyGrip Temporary Lifeline FAQ'S
application/pdf 379.84 KB
10/21/2021
379.84 KB
SkyGrip Permanent Lifeline Product Sheet
application/pdf 2.85 MB
10/21/2021
2.85 MB
SkyGrip Permanent Lifeline SKU Sheet
application/pdf 418.45 KB
10/21/2021
418.45 KB
SkyGrip Temporary Lifeline SKU Sheet
application/pdf 156.57 KB
10/21/2021
156.57 KB
Name
Description
File Size
Date
Size
Name
Description
File Size
Date
Size