Confined Space Equipment
Miller Tripods
Anchorage connector for typical confined space and rescue systems.
Overview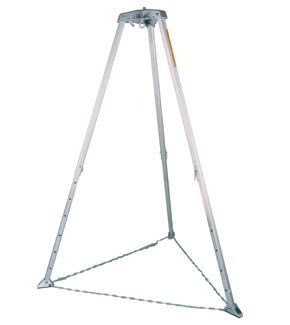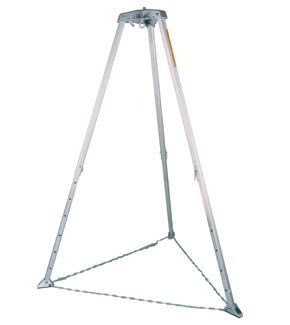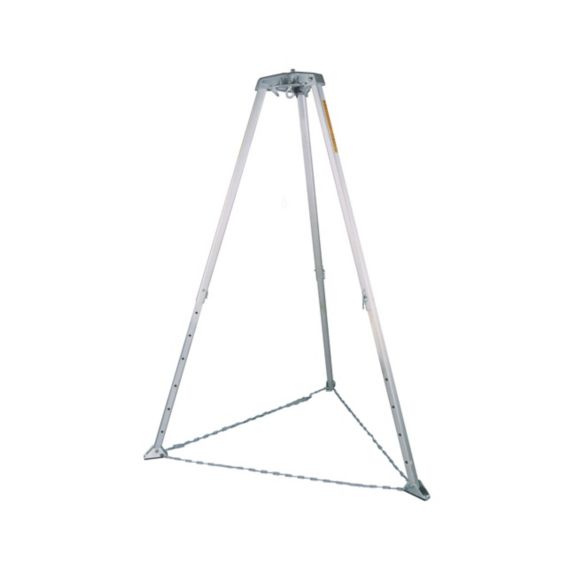 Key Features
Available in 7 ft. (2m) and 9 ft. (2.7m) models
Lightweight, high-strength aluminum construction 
Withstands up to 5,000 lbs. (22kN) of vertical pull
Adjustable legs with integral push pins, ideal for uneven surfaces
Independent leg locking feature hold legs securely in place
Safety chain and tripod feet with rubber skid pads and serrated edge prevent slippage in icy conditions
Available with reflective tape

Recommended Industries/Use
Agriculture
Mining
Municipal Services

Hazards
Confined Space
Fall from height

Regulations
Meets all applicable OSHA, ANSI and CSA standards

Warranty Information
We sincerely believe that our fall protection equipment is the best in the world. Our products endure rigorous test to ensure that the fall protection equipment you trust is manufactured to the highest standards. Miller fall protection products are tested to withstand normal wear and tear, but are not indestructible and can be damaged by misuse. Our Limited Lifetime Warranty does not apply to normal wear and tear or abusive treatment of the product.

In the unlikely event that you should discover defects in either workmanship or materials, under our Limited Lifetime Warranty, we will repair or replace the product at our expense. If a replacement is necessary and your product is no longer available, a comparable product will be substituted. Should a product issue surface, contact us at 800/873-5242.

Manufacturing specifications are subject to change without notice.
Data Sheet
Name
Description
File Size
Date
Size
Triopd Model 51 & 51X Data Sheet
application/pdf 45.97 KB
10/21/2021
45.97 KB
Miller Tripods Datasheet
application/pdf 59.55 KB
10/26/2021
59.55 KB
Manuals and Guides
Name
Description
File Size
Date
Size
ManHandler Hoist User Manual
application/pdf 569.63 KB
10/21/2021
569.63 KB
Name
Description
File Size
Date
Size
ManHandler Hoist User Manual
569.63 KB
10/21/2021
569.63 KB
Triopd Model 51 & 51X Data Sheet
45.97 KB
10/21/2021
45.97 KB
Miller Tripods Datasheet
59.55 KB
10/26/2021
59.55 KB
Name
Description
File Size
Date
Size
Triopd Model 51 & 51X Data Sheet
45.97 KB
10/21/2021
Miller Tripods Datasheet
59.55 KB
10/26/2021
ManHandler Hoist User Manual
569.63 KB
10/21/2021