Fall Protection Kits
Titan Harness/Lanyard Combos
Titan non-stretch harness attached to shock-absorbing lanyard or positioning and restraint lanyard combo
Overview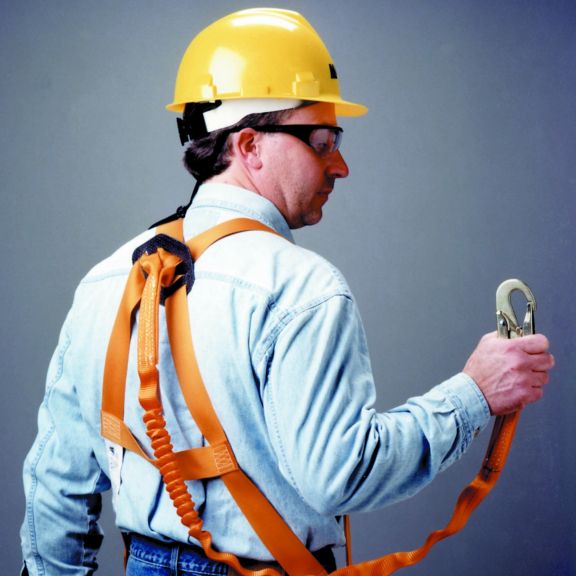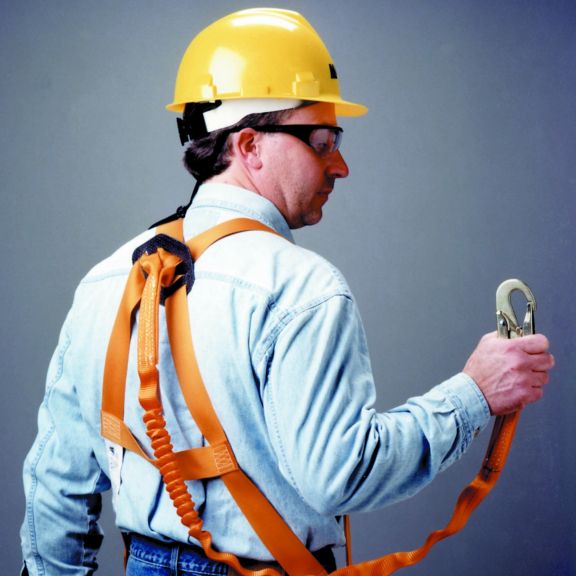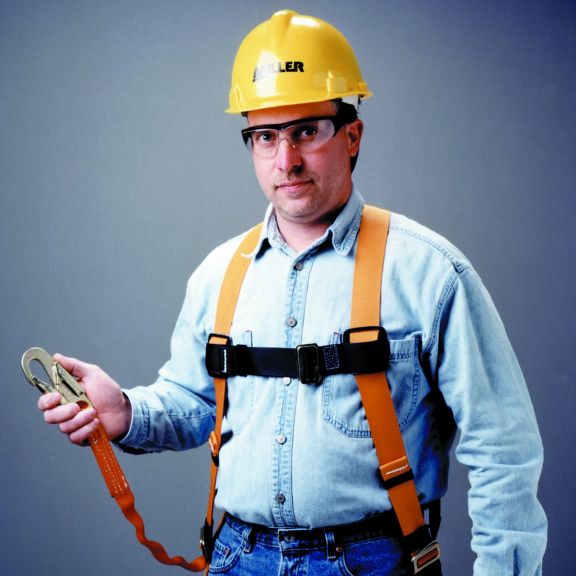 Key Features
Lanyard permanently attached to harness


Titan Full Body Non-Stretch Harness - Lightweight, durable webbing for all day comfort and dependability.
Fully adjustable designs
Sliding back D-ring
Sub-pelvic strap
Trilingual labeling and instructions


Titan Shock-Absorbing Lanyards:

Tubular Shock-Absorbing Lanyards feature a built-in woven inner core which smoothly expands 3 1/2 feet (1.1m) to reduce fall arrest forces, while the outer jacket serves as a back-up web lanyard.


Pack-Type Shock-Absorbing Lanyards include the shock-absorber pack as an integral part of a standard lanyard. In the event of a fall, the pack expands 3 1/2 feet (1.1m) to reduce fall forces while a back-up safety strap deploys for added fall protection.
Lightweight, durable webbing
Locking snap & rebar hooks
Two-legged models available for continuous tie-off


Titan Positioning & Restraint - Positioning and restraint lanyards are to be used for positioning or restraint ONLY and are not to be used for fall protection. An additional connecting device must also be used for fall protection.

Hazards
Confined Space
Fall from height

Regulations
Meets all applicable OSHA, ANSI and CSA standards

Warranty Information
We sincerely believe that our fall protection equipment is the best in the world. Our products endure rigorous test to ensure that the fall protection equipment you trust is manufactured to the highest standards. Miller fall protection products are tested to withstand normal wear and tear, but are not indestructible and can be damaged by misuse. Our Limited Lifetime Warranty does not apply to normal wear and tear or abusive treatment of the product.

In the unlikely event that you should discover defects in either workmanship or materials, under our Limited Lifetime Warranty, we will repair or replace the product at our expense. If a replacement is necessary and your product is no longer available, a comparable product will be substituted. Should a product issue surface, contact us at 800/873-5242.

Manufacturing specifications are subject to change without notice.