Lanyards
Miller Manyard Shock-Absorbing Lanyards
With 20 years of design refinement, the "original" Manyard Shock-Absorbing Lanyards are unsurpassed in the market for safety, comfort and mobility.
Overview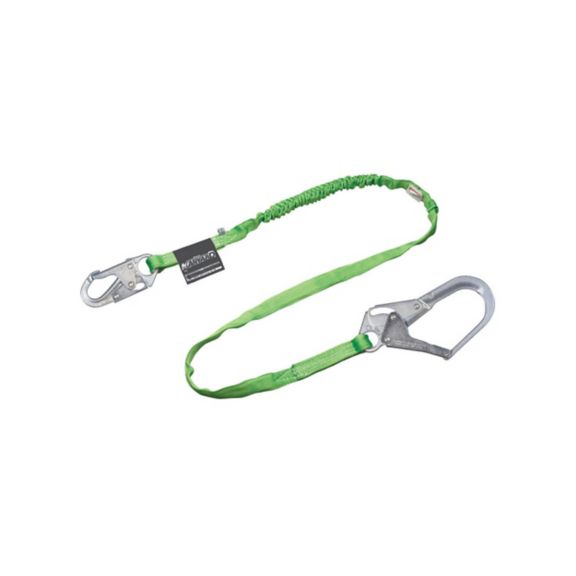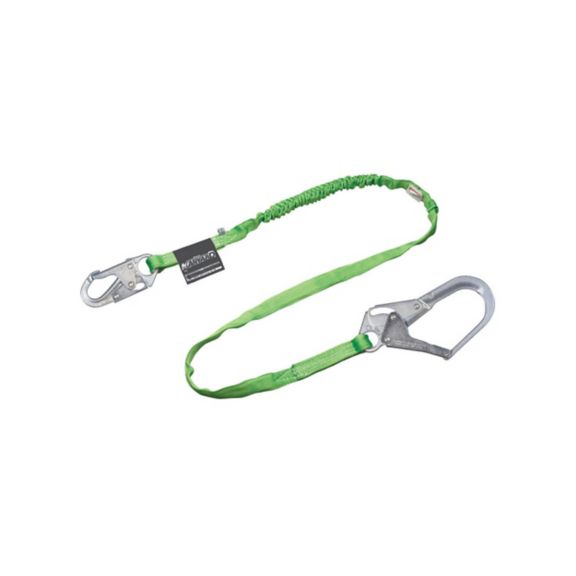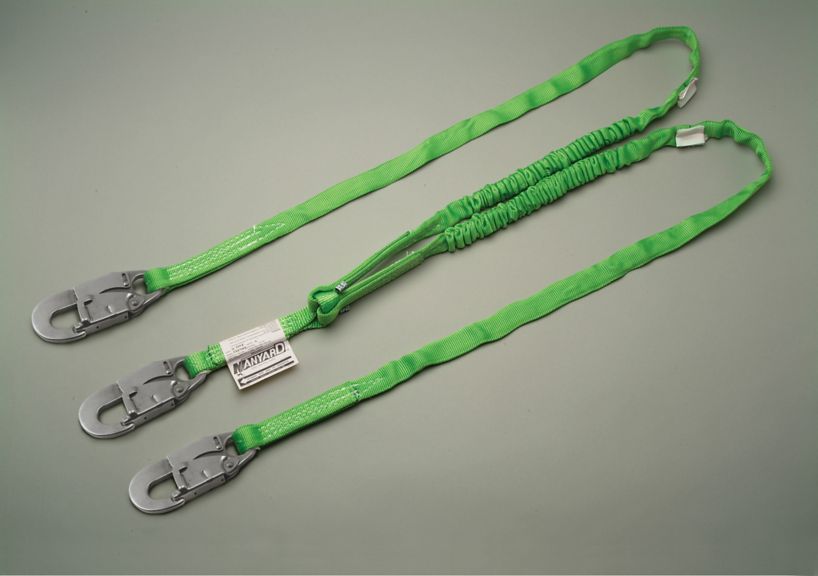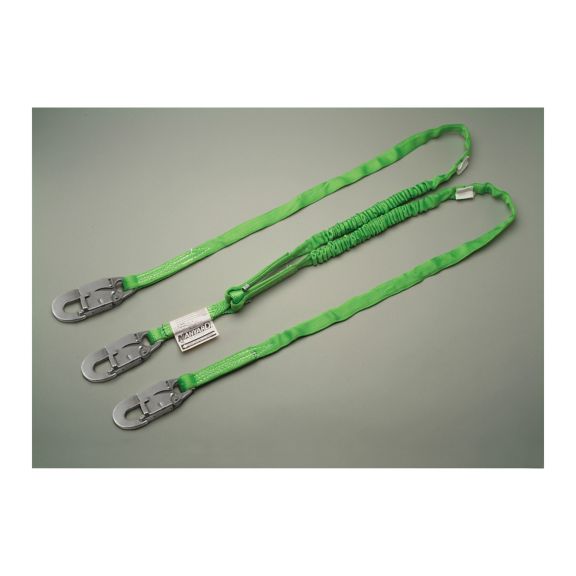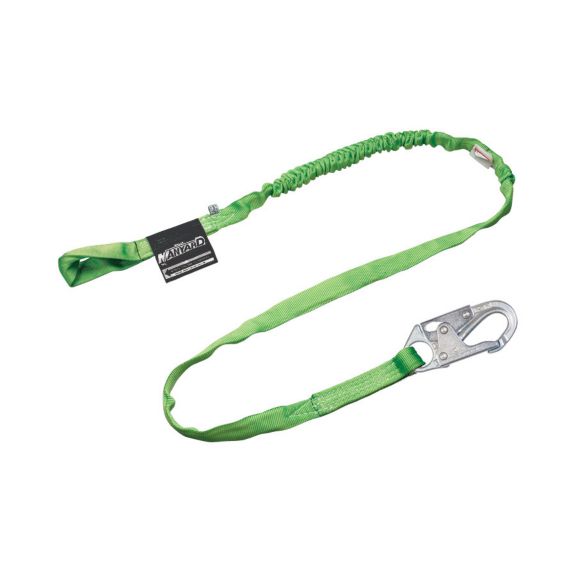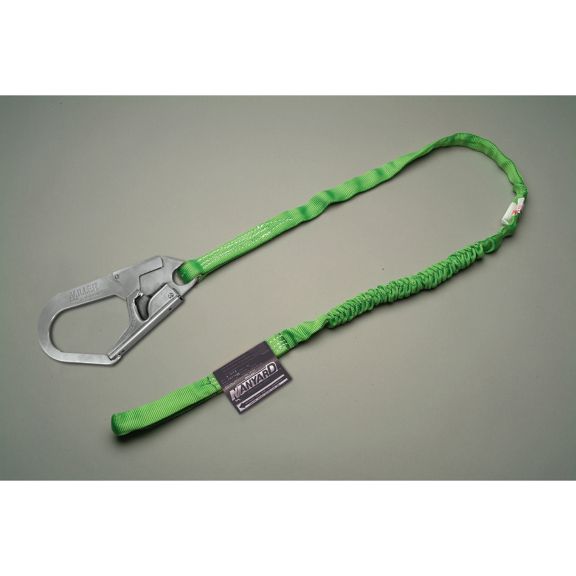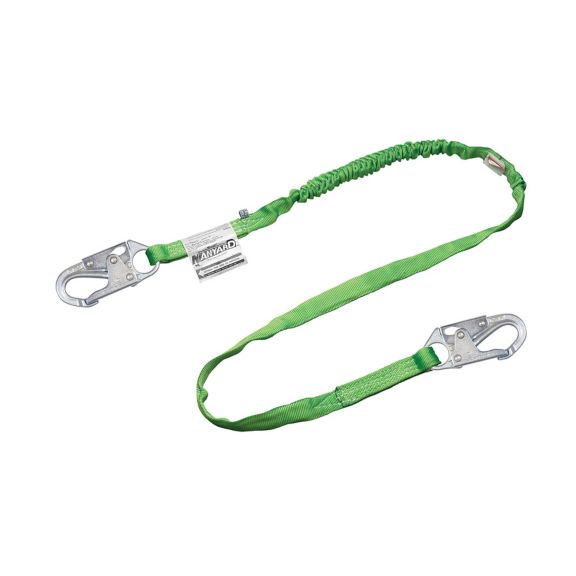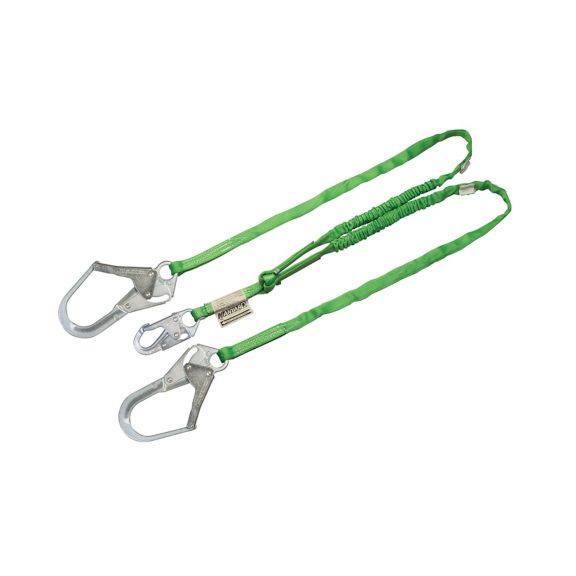 Key Features
Specially-woven shock-absorbing inner core smoothly expands up to 42 inches (1.1m) to reduce fall arrest forces
Unique warning flag provides visual proof that a lanyard has been involved in a fall and must be removed from service
Heavy-duty tubular outer jacket serves as a back-up lanyard

Recommended Industries/Use
Construction
Manufacturing

Hazards
Confined Space
Fall from height

Regulations
Meets all applicable OSHA, ANSI and CSA standards

Warranty Information
We sincerely believe that our fall protection equipment is the best in the world. Our products endure rigorous test to ensure that the fall protection equipment you trust is manufactured to the highest standards. Miller fall protection products are tested to withstand normal wear and tear, but are not indestructible and can be damaged by misuse. Our Limited Lifetime Warranty does not apply to normal wear and tear or abusive treatment of the product. In the unlikely event that you should discover defects in either workmanship or materials, under our Limited Lifetime Warranty, we will repair or replace the product at our expense. If a replacement is necessary and your product is no longer available, a comparable product will be substituted. Should a product issue surface, contact us at 800/873-5242. Manufacturing specifications are subject to change without notice.
Manuals and Guides
Name
Description
File Size
Date
Size
Lanyards & Shock Absorbers User Manual
application/pdf 2.45 MB
10/21/2021
2.45 MB
Brochure
Name
Description
File Size
Date
Size
Critical Link Brochure
application/pdf 281.56 KB
10/21/2021
281.56 KB
Others
Name
Description
File Size
Date
Size
SP449_Manyard HP
application/pdf 74.38 KB
10/21/2021
74.38 KB
SP434_Manyard HP_Aluminum
application/pdf 70.14 KB
10/21/2021
70.14 KB
Name
Description
File Size
Date
Size
Name
Description
File Size
Date
Size